When it comes to outdoor gear, primarily outdoor backpacks, Teton is one brand that steals the show. Almost all products by Teton are mostly durable and versatile. And, Teton Sports Explorer 4000 is one of them. Teton Sports Explorer 4000 has everything that you would want your backpack to have, especially if you're a frequent traveler.
In this guide, we'll be reviewing the backpack in detail, and hopefully by the end, you'll know whether this backpack is the right choice for you.
An overview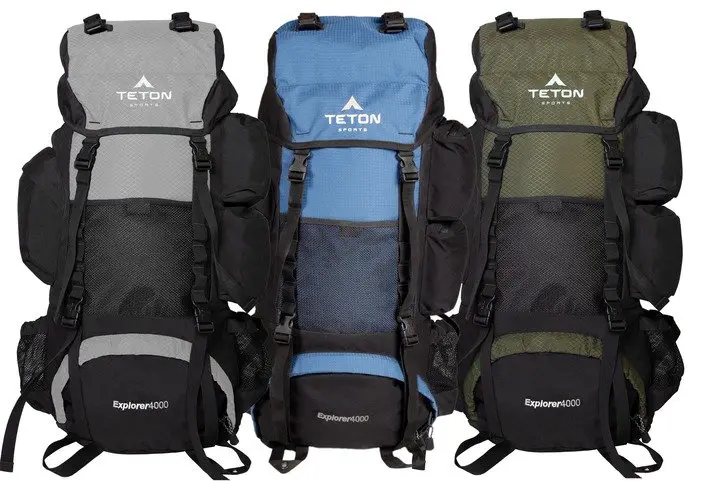 If you're looking for a solid quality backpack that can carry all your stuff while you're on long trips, Teton Sports Explorer can be an ideal pick for you. The backpack is roomy enough to accommodate all your belongings – big or small. Besides, space is not the only applauded feature of this backpack.
Above all, Teton Sports Explorer 4000 backpack is loaded with many compelling features that have always been on your wish list such as a stylish design, comfortable straps, and capacity. The backpack is designed in a way that it won't exert extra pressure on your back and shoulders.
Furthermore, you can adjust the straps to stay comfortable in carrying a lot of weight. If you are 5' 1″ to 6' 4″ (155cm to 193cm) in height, you can carry this bag comfortably.
Teton Sports Explorer 4000 – Product specifications and detailed review
Here's a quick table with the specifications of the Teton Sports Explorer 4000.
Material – Nylons
Number of Pockets – 6+
Capacity – 4,000 cubic inch capacity
Torso Length – 19 inches (482 mm) to 23 inches (584.2 mm) (Adjustable)
Hip Belt – 28 (711.2 mm) inches to 70 (1778 mm) inches (Adjustable)
Dimension – 32 inches (812.8 mm) x 18 (457.2 mm) inches x 12 (304.8 mm) inches
Weight – 5 lbs. (2267g)
Available Colors – Hunter Green, Metallic Silver, and Navy Blue
Available Size – One size
Ideal For – Multi-day Camping or Hiking
Notable Features
A capacity of four thousand cubic inch
Comes with height adjustable harness system
19 to 23 inches (48cm to 58cm)  full-length torso strap which can be adjusted as per the height of the wearer
28 to 70 inches (70cm to 177cm) hip belt which can be adjusted as per comfort of the wearer
Full-length shoulder straps which can be adjusted as per comfort of the wearer
Internal frame featuring dual aluminum stays
Comes with a sleeping bag compartment
Padded shoulder straps and  waist belts for comfort
Lumbar area is padded to provide comfort while wearing
Comes in an airflow system that helps in reducing heat
Comes with yellow rainfly
Features a hydration system with a water bladder pocket
Upper, as well as lower part feature gear loops
Material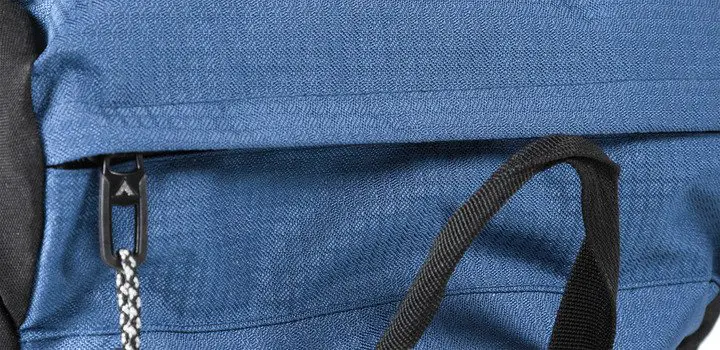 The shell of Teton Sports Explorer 4000 is made of nylon. It features 600 deniers PU coated nylon coupled with 600 deniers squared nylon ripstop. The material makes the backpack robust enough to bear rough handling.
You can carry the backpack in a harsh environment without worrying about wear and tear.
Design features
The biggest plus point of using this backpack is that it is easy to carry. The manufacturers have designed this backpack in a way that it ensures comfort and functionality.
To offer comfort and support, the backpack comes with 2 bendable aluminum stays. The contoured harness maintains comfort.
Furthermore, the backpack features a number of straps and padding. Torso length can be adjusted from 19 to 23 inches (48cm to 58cm). Hip belt can be adjusted from 28 inches to 70 inches (70cm to 177cm).  All the straps are padded to add on to the comfort.
4 compression straps allow you to stuff your bag to its full capacity. You can use these straps to clinch the bag and keep your belongings safe. The straps double up as storage units.
You would not need to keep the rain cover in any pocket and cut down important storage as the backpack also features a rainfly. You can pull it out of the pocket easily and cover your bag when it's pouring heavily.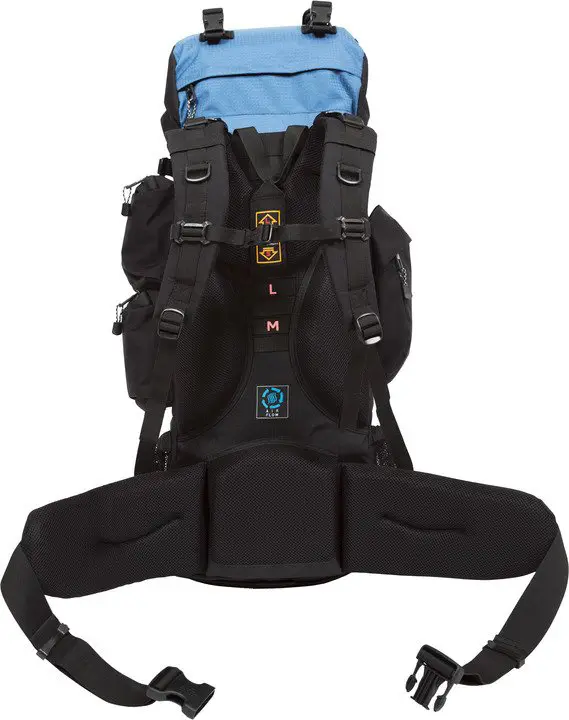 Capacity
Undoubtedly, Teton Sports Explorer 4000 is one of the most spacious backpacks available on the market today. It comes with a capacity of 4,000 cubic inches which equals 65 liters. Therefore, you can use this backpack to carry your gear for three to five days.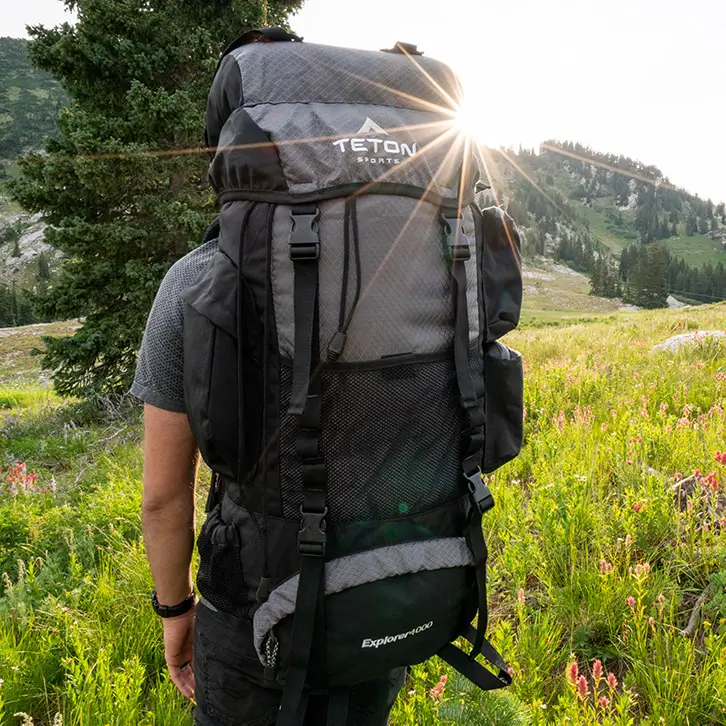 Storage
The Teton Sports Explorer 4000 comes with more than six pockets to neatly organize your belongings. Along with the in-built pockets and pouches, you also get additional ways to attach or store your gears safely. Besides these, there are three additional pockets fabricated of mesh that further add-on to the storage.
With this bag, you wouldn't need to stuff your sleeping bag into the main pocket as it comes with a separate compartment to neatly carry your sleeping bag. The compartment is present at the bottom of the backpack.
There are floating pockets which make it very easy for you to keep stuff like tent poles and other items that you want to keep in an easy reach.
There is another compartment to keep water bottles. The hydration sleeve is large enough to carry up to three-liter bladder.
Four loops present on the front portion of the backpack helps to you store your items with the help of clips.
The compression straps further enhance the storage by making it possible for you to store your rain jacket, tent, or sleeping bag.
There is a pocket at the bottom with in-built rainfly.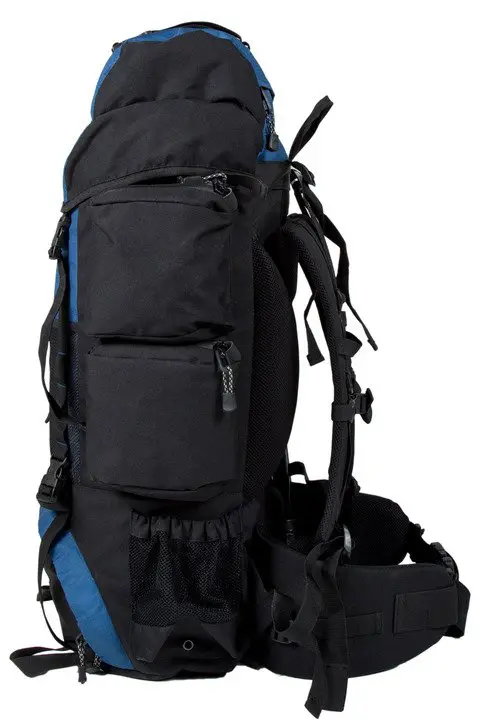 Size
One of the most celebrated features of Teton Sports Explorer 4000 is that it fits according to the specific body shape of the wearer offering a customized fit. Several members of a family can use this backpack with optimum comfort. From older adults to young teenagers; obese people to petite frames; anyone can use it.
This somehow increases the longevity of the bag. The adjustable straps make it easy for you to increase or decrease the dimensions. However, the weight of the bag is a bit on the higher side.
Comfort
Talking about comfort, the backpack scores well in this category. It is indeed one of the most comfortable backpacks available on the market today. Whether it's the adjustable strap, padding, or molded back panel; every feature of this backpack is designed keeping comfort in the prime focus.
The padding is open-cell style foam. It not just ensures comfort but also durability. Half inch padding on the shoulder straps ensures that you carry heavy loads on your shoulders without causing much fatigue or discomfort.
Along with it, you can carry heavy loads without inflicting backache, and the credit goes to the dual aluminum stays. They conform to the shape of your back to give proper comfort.
Furthermore, the backpack features panels that guarantee optimum lumbar support and also help you maintain proper posture while you hike.
Additional features
There are many other lucrative features in the backpack.
You can easily carry this backpack even in extreme summer season. It comes with a built-in air-circulating system which helps in keeping you cool in scorching heat.
Coupled with it, the internal water reservoir manages your hydration woes. It allows you to store enough water bottles.
Advantages of Teton Sports Explorer 4000
Affordable
The biggest advantage of the Teton Sports Explorer 4000 is that it is available at a very affordable price range.
Stylish
This backpack is very stylish as the makers have kept it simple and appealing.
The backpack is available in three color options including Hunter Green, Metallic Silver, and Navy Blue.
Functional
When it comes to functionality, it is hard to beat the Teton Sports Explorer 4000. The backpack is very functional by the virtue of ample storage space it offers. If you are taking this backpack on a 2 to 5 day camping or hiking trip, there's plenty of space to carry everything.
There are separate compartments of beds, rain cover, and water bottles that leave you with enough space to pack other essential stuff.
Disadvantages of Teton Sports Explorer 4000
Where there are numerous advantages of using Teton Sports Explorer 4000 backpack, there are a few disadvantages too. In this section of our review, we have highlighted some downfalls of this backpack.
Take a look:
Strap material is not durable
The biggest issue with this backpack is that the material used on the straps is not sturdy enough. It is very prone to wear and tear.
The backpack is made of nylon which is robust in nature. But, unfortunately, the manufacturers have used a very thin layer of nylon on straps. A little amount of friction can inflict wear and tear.
There are many other high-end backpacks that are much more durable than this one.
Not Waterproof
If you look for backpacks in the market, you will definitely come across many amazing waterproof backpacks.
But, we must mention that the manufacturers have tried to make up for this shortcoming by giving a rain cover. As mentioned above, the rain cover is potent enough to protect your backpack from the rain.
Before we move on to the conclusion, here's a quick recap of the advantages and disadvantages of the product to help you make an informed decision.
Pros
Enough storage
Comfortable straps
Can be adjusted according to different heights
Comes with many pockets to help you efficiently organize the stuff
Exterior straps to carry additional items
Stylish design
Affordable
Cons
Small sleeping bag compartment
Shoulder straps are not durable
Not waterproof
So, what do you think about Teton Sports Explorer 4000?
Now that you've gone through the detailed product review of the  Teton Sports Explorer 4000, what do you have to say? It's a good buy in the sense that it caters to all your needs and is available at a pocket-friendly price.
Backpacks like the Teton Sports Explorer are generally available at a higher price. When you're purchasing a product by a trusted brand name such as Teton, it's hard to think that much could go wrong.
This backpack comes with all the features that an avid hiker or traveler needs. However, compared to other backpacks on the market, it is a little on the heavier side. If you don't want to compromise durability and convenience for the weight, Teton Sports Explorer 4000 is the bag for you.
Overall, Teton Sports Explorer 4000 is a backpack that's packed with stability, comfort, convenience, and reliability. We hope you agree. If you have any other outdoor gear that you would like us to review, please write to us, and we'll try our best to review those products as well.