A pop up canopy tent can be the ideal solution when you need a little more shelter – the question is, how much wind can a pop up canopy take?
Unlike regular family tents for bad weather, canopy tents aren't designed to withstand strong weather conditions – they're designed to give you a little shelter, but won't keep you dry for long in the rain. Wind can be a particular issue, as pop up canopy tents are often used as beach shelters, where the breeze can pick up very quickly.
Pop up canopies can take wind between 18 and 30mph (that's around 29 and 48kmph). That's not a hard and fast rule, and there are a few variables to consider. Let's take a look at what determines how strong a canopy tent is:
Pop Up Canopy Materials
The stronger the frame, the more chance it has at staying up in the wind. Tent poles in general tend to be made from two materials: aluminum and fiberglass. Aluminum is cheaper, but less durable. They make a good choice for tents on a budget (like the camping tents in our guide to the best tents for under $200). Fiberglass is stronger but tends to be more expensive and heavier to carry.
Looking at reviews can help you to determine the strength of the frame and how well it holds up in windy conditions.
Wind Type
There are also the different types of winds to consider – continuous winds and sudden wind gusts.
Continuous wind is exactly as it sounds, wind that blows constantly. Some tents can cope with up to 30mph (48kmph) of continuous wind.
However, sudden gusts are also something to consider. Unexpected, short bursts of wind can upend a tent if it isn't anchored down properly (more on that shortly). Some professional tents can take up to 80mph (129kmph) in 2-3 second bursts, but these are usually only available for hire and assembly by professionals. It's unclear exactly how much wind an average pop up tent can take in terms of sudden gusts, but if you're ever unsure, it's worth taking down your tent just in case if the wind picks up.
Anchoring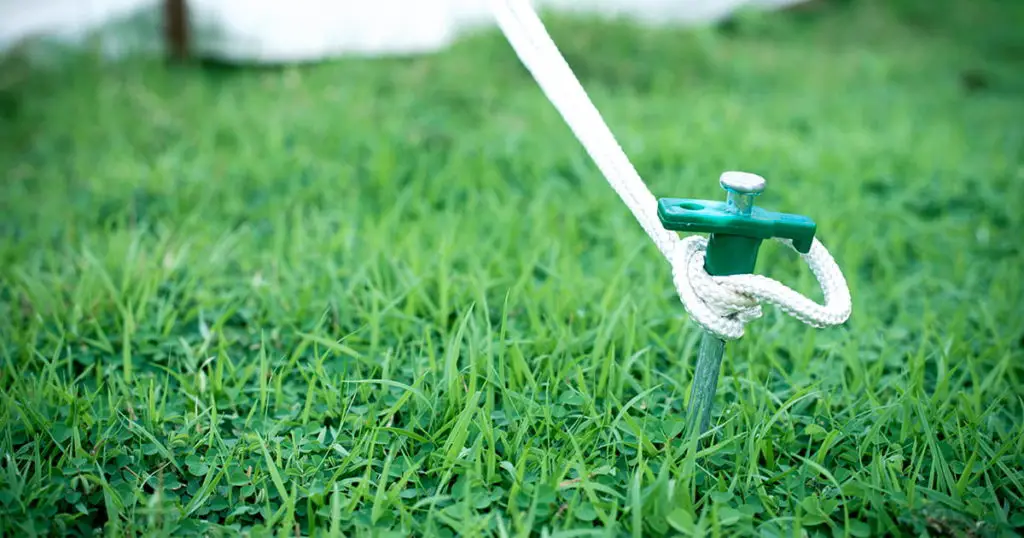 If you don't anchor your tent properly, it won't stay up in windy conditions. There are a few ways you can securely attach your tent to the ground:
Using Guy Lines
If you're using the tent on grass, you can use the guy lines (thin ropes attached to the tent. Check out this useful video for more information on guy lines) and stakes or pegs (hooks, usually metal, that you can drive into the ground, which are tied to the guy lines). Securely attaching your tent to the ground means it's more likely to stay put.
Using Weights or Sandbags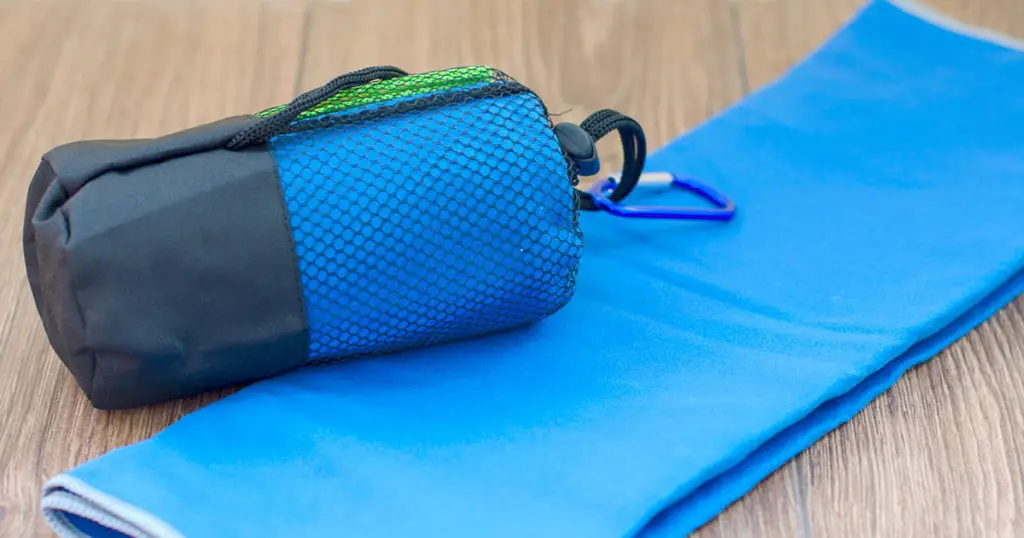 If you're using the tent on concrete, gravel or sand, you won't be able to do that. So it's important that you use weights or sandbags to hold your tent down.
Sandbags have an advantage if you're using your canopy tent on the beach, as you can empty and refill them. Some tents have sandbags built into the legs, and others don't come with them at all, in which case you'd have to buy them separately – we recommend the ABCCANOPY Industrial Grade Sand Bags. (You might also be interested in our guide to the Best Canopy Tents for the Beach).
Weights can work really well if you don't want to use sandbags. They're small and compact, making them easy to transport from place to place. This is useful if you're using your pop up canopy at trade events or shows. We'd recommend the US Weight Tailgater Canopy Weights. (We'd also recommend our guide to the Best Canopy Tents for Vendors).
If you're using a 10 x 10ft tent (120 x 3120in / 305 x 305cm), you should use at least 40lb (18.14kg) weights on each corner. You should also double that for a 10 x 20ft (120 x 240in / 305 x 610cm) tent.
Other Tips to Keep Your Pop Up Canopy Tent Standing
There are a few more things you can do to protect your pop up canopy in strong winds:
Follow the instructions
Sticking to the instructions will ensure that your tent performs as it should in windy weather. That includes assembling the frame, using the guy ropes and pegs/stakes correctly. Also ensuring that the Velcro straps that attach the material to the frame are securely attached.
If you want more tips, this video by Home & Garden explains how to secure a canopy in high winds.
Take off the sidewalls
Some pop up canopies come with sidewalls, which should be removed in very windy conditions. Although the sidewalls will make you feel sheltered, it can increase wind pressure on the tent, 
Go for a sheltered spot
If you can, choose a sheltered spot rather than being out in the open. Choosing a spot near a line of trees or a fence, for example.
To Sum Up: How Much Wind Can a Pop Up Canopy Take?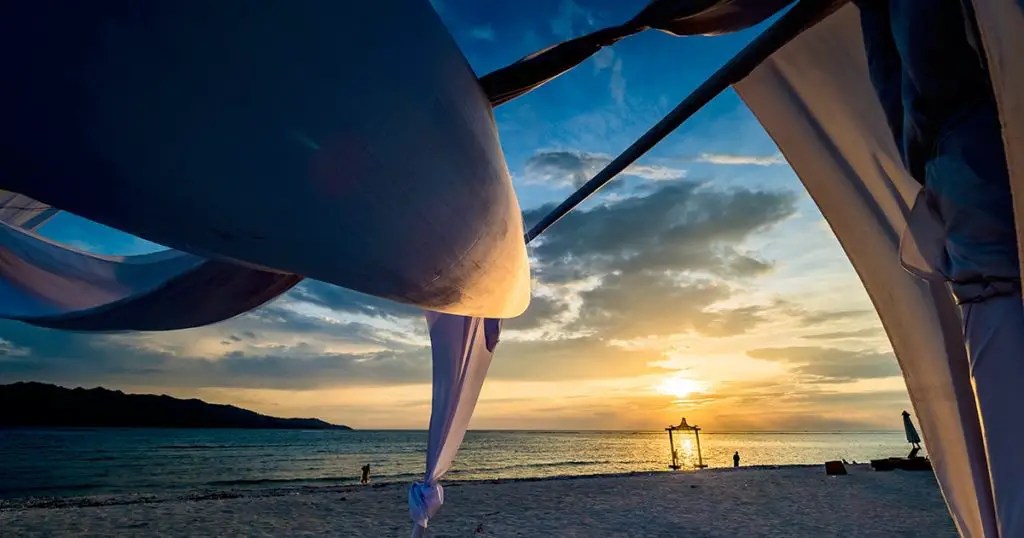 So in summary to answering the question; how much wind can a pop up canopy take? Well pop up canopy tents can take a fair amount of wind before they collapse. I.e. winds between 18 and 30mph (around 29 and 48kmph). But only if you follow the right procedures to make sure that they stay put.