If you're going for a longer hike, you may need to take a lot of gear with you, especially if you're hiking overnight. Our guide on how to pack a hiking backpack can help you to assemble your gear most safely and comfortably.
Let's start by figuring out what you'll need to take with you.
What to Take Hiking
Before we get into how to pack your hiking backpack, let's do a quick overview of what you'll need to take in your bag:
Camping Gear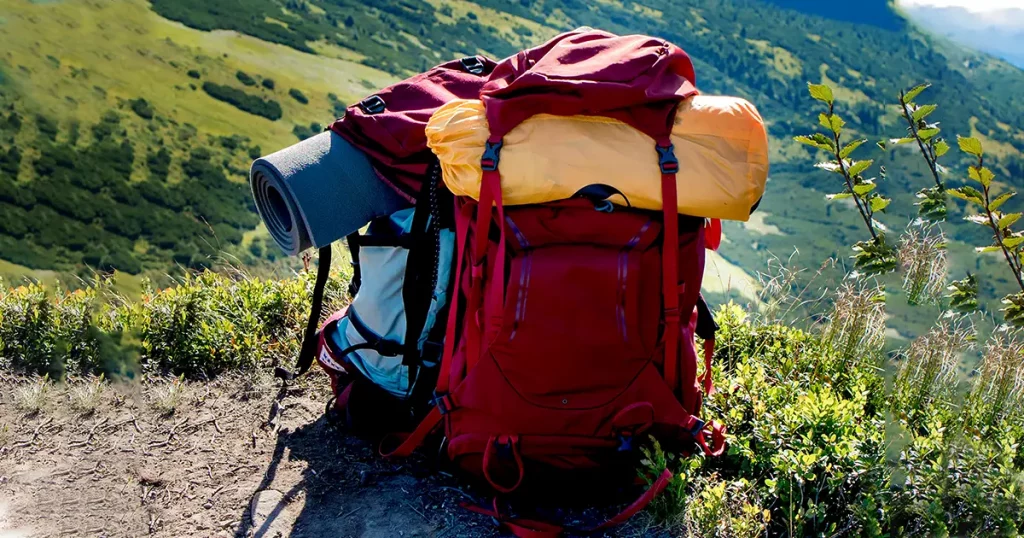 This may not be applicable, depending on whether you plan to stay overnight or not. If you're going to camp out, you'll need to bring equipment with you, but keep it as pared-down as possible, as you'll be carrying it all on your back. At a minimum, you will need:
A tent. You can go for a regular camping tent, but we'd recommend keeping things compact. Try a pop-up tent, a tent for backpacking, or a hammock tent. These are smaller and lightweight than larger family camping tents and are much more manageable to carry around.
Something to sleep on. Sleeping pads are perfect as they can be rolled up small.
Something to sleep in. Sleeping bags are your best bet as they take up less room, and they can be attached to the top/sides of your hiking backpack.
A flashlight. You'll need a decent flashlight to provide you with some light in the evenings, although you could use your phone in a pinch.
Overnight gear. Clothing, toiletries, and so on. Try to keep the items you bring to a bare minimum!
Water and Snacks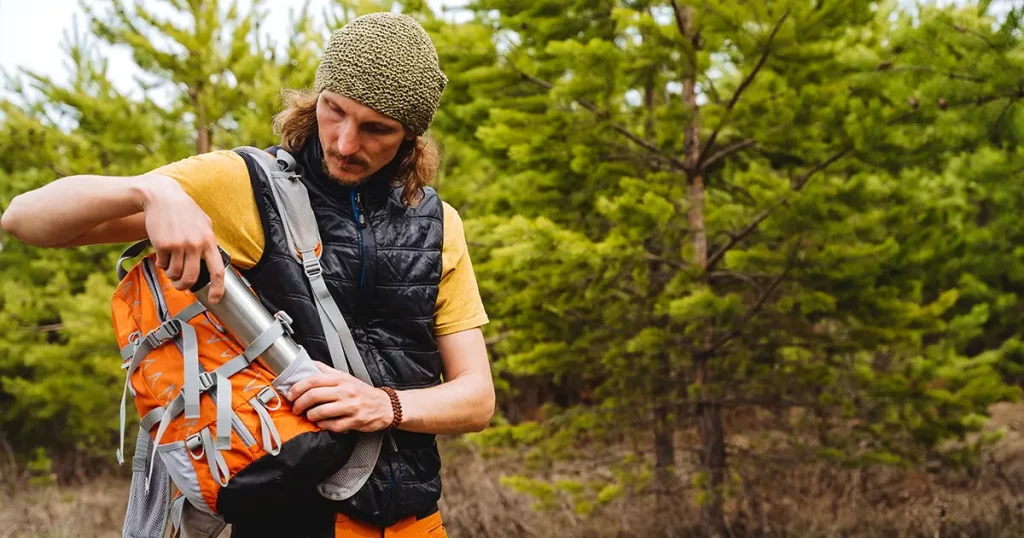 Depending on how long your hiking trip will be, you'll need some snacks and simple meals to keep your energy levels up.
Firstly, you'll need a large water bottle. Or, you can go for a water bladder, which is handy if your backpack has a water bladder pocket (more on this a little later).
Secondly, you'll need snacks. Think small, high-protein snacks for bursts of energy: bananas, energy balls, dried fruit, trail mix, and jerky.
Thirdly, if you're camping overnight, you'll need to think about food preparation. Keep things as simple as possible: go for instant noodles or pasta, and maybe some chicken or fish in foil pouches. Breakfast can be instant oats, and lunch can be wraps or a sandwich.
If you're camping overnight you'll need extra gear for cooking too. A set of collapsible pans, some utensils, and a small cooking stove (unless you plan to build a campfire).
Sun Protection
If you're camping in hot weather, you'll need to protect yourself from potential sun damage. You'll need sunscreen, sunglasses, and a sunhat.
Navigation Tools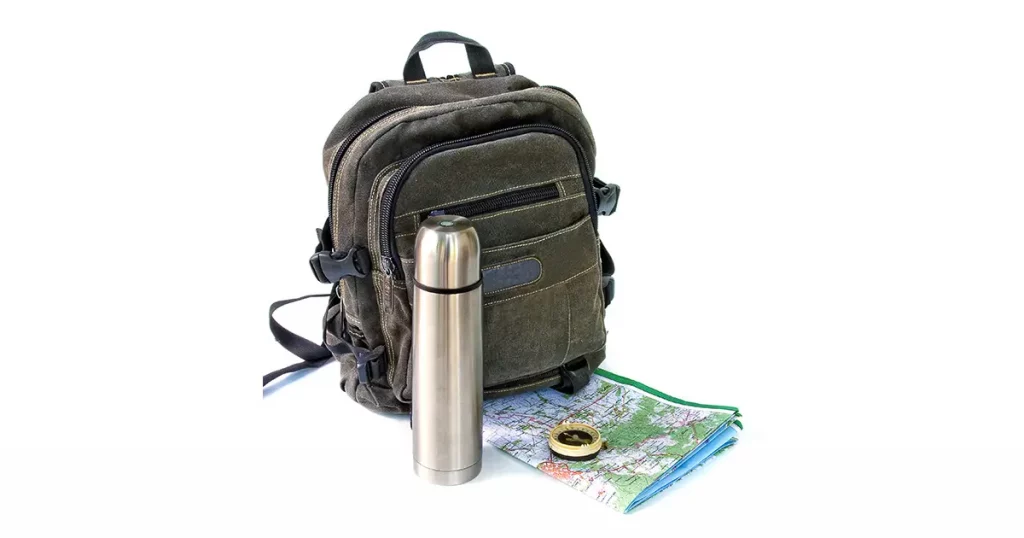 Many people navigate using their phones, but you may not get a signal for wifi depending on where you're hiking. For this reason, we think it's worth learning how to navigate the old-fashioned way. Look for a map of the area (you can usually buy these in visitor information centers) and a compass.
Multitool
A good multitool is incredibly useful. Look for one with tools like a small screwdriver, a bottle opener, a serrated blade, pliers, a small saw, and wire cutters.
Warm/Waterproof Clothing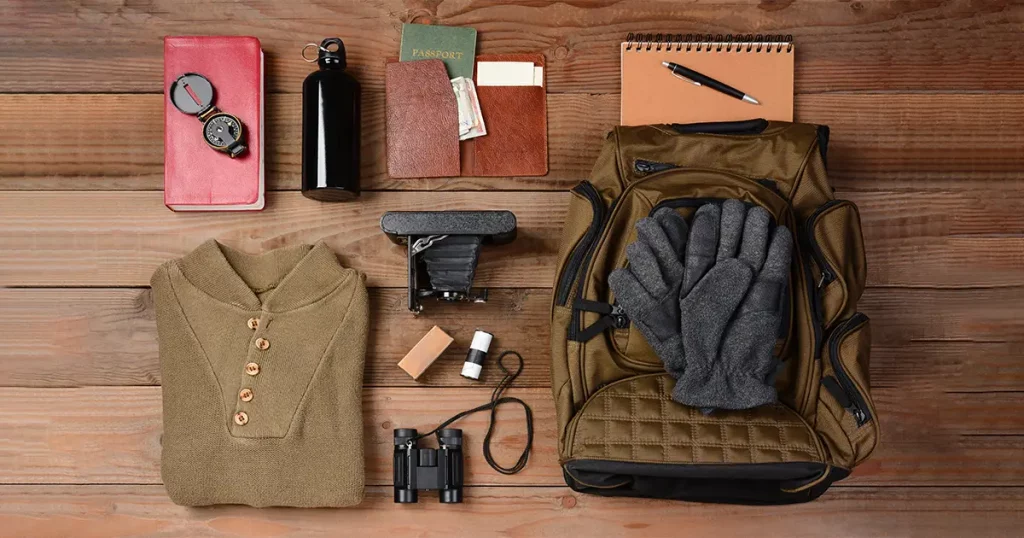 Depending on where you're hiking, you may need warm clothing. If you're hiking in snowy or icy weather, you'll need gloves for hiking, as well as a hat and warm socks.
You may also need some weather protection, like a hiking jacket or a poncho.
How to Pack Your Hiking Backpack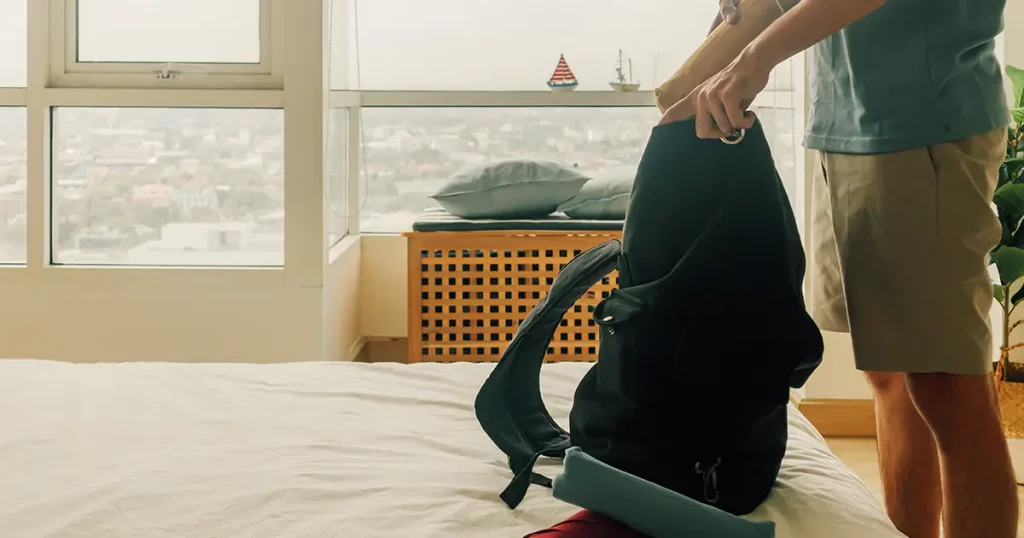 So now that we've gone through everything that you'll need to take with you, the question is: how do you fit it all in a hiking backpack?
Let's take a look at the 'anatomy' of a hiking backpack, so you can see the best place to store each item. First, a general rule: you should pack your heaviest items closest to your back, to maintain your center of gravity (this will stop you from tipping backward). This also eases the strain on your back. Usually, these items will be spare water and cooking gear, like a camping stove. If you're bringing a tent, that will be one of the heaviest items too.
Main Compartment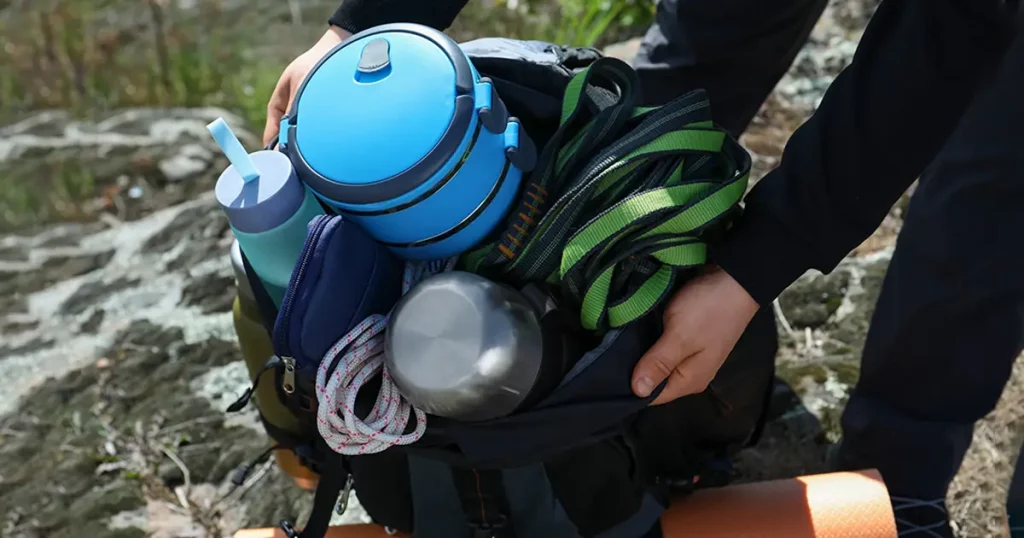 The main area of the backpack (the biggest compartment) will hold these heavy items. Pack those first. Your tent, cooking gear, and spare food and water should go close to your back. Think logically: which item will you need to use first? Make sure you pack that item last, so you can easily reach it.
You can fill the rest of the main compartment with clothing.
Side Pockets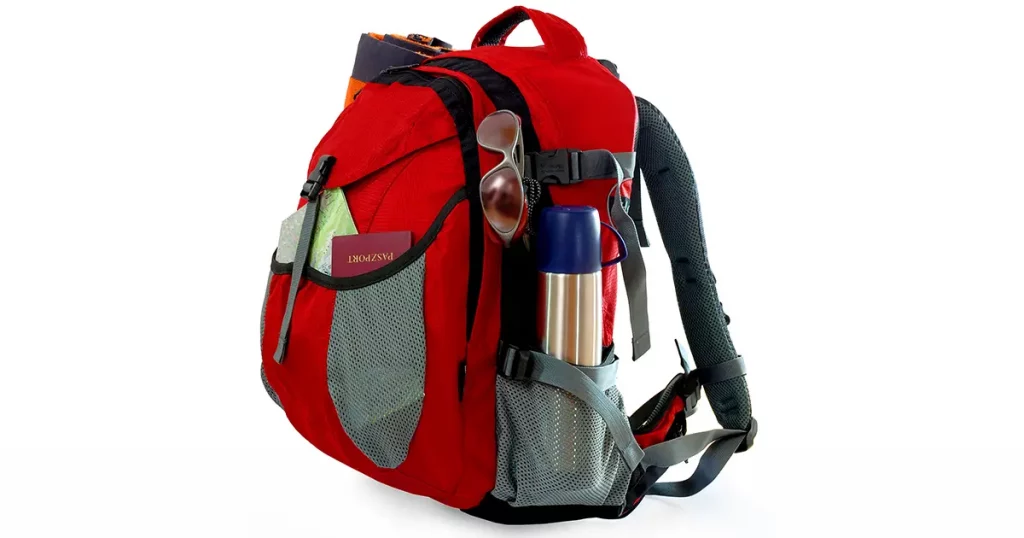 Your side pockets should be equally weighted if possible. This is a good place to keep your water bottle if you don't have a water bladder, as well as other liquids (like toiletries).
Top Pocket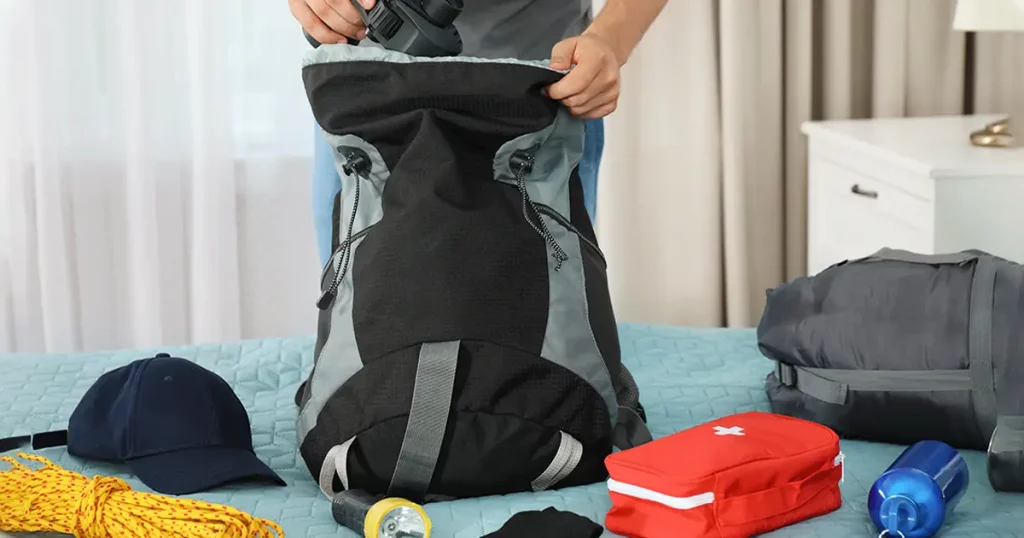 The top pocket is the place to store everything you'll need to keep handy. T
This is the place to keep binoculars, your map, a compass, sunscreen, and a first aid kit.
Water Bladder Pocket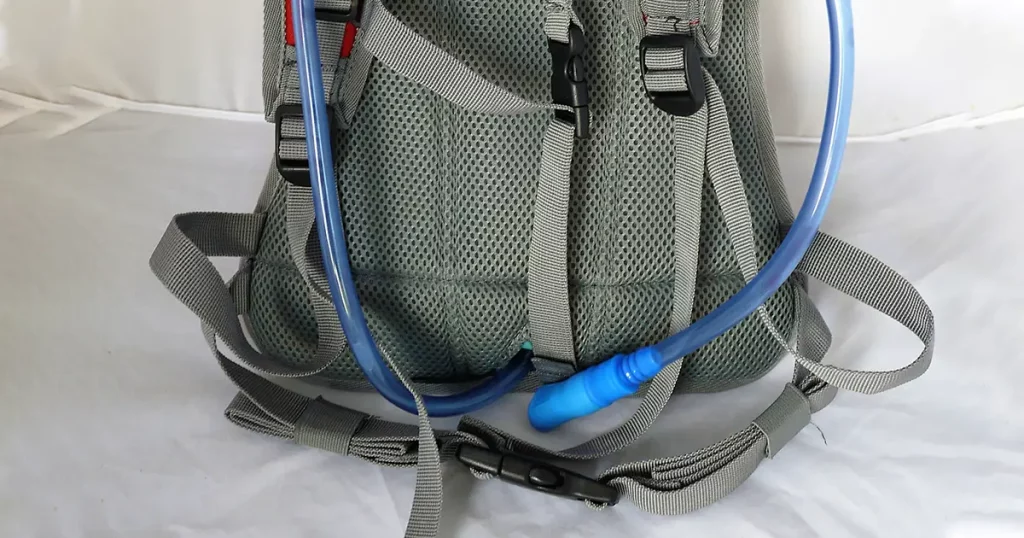 Some backpacks come with a water bladder pocket. Water bladders make accessing water a little easier, as they come with a long straw, which you can grab at any time.
Attachments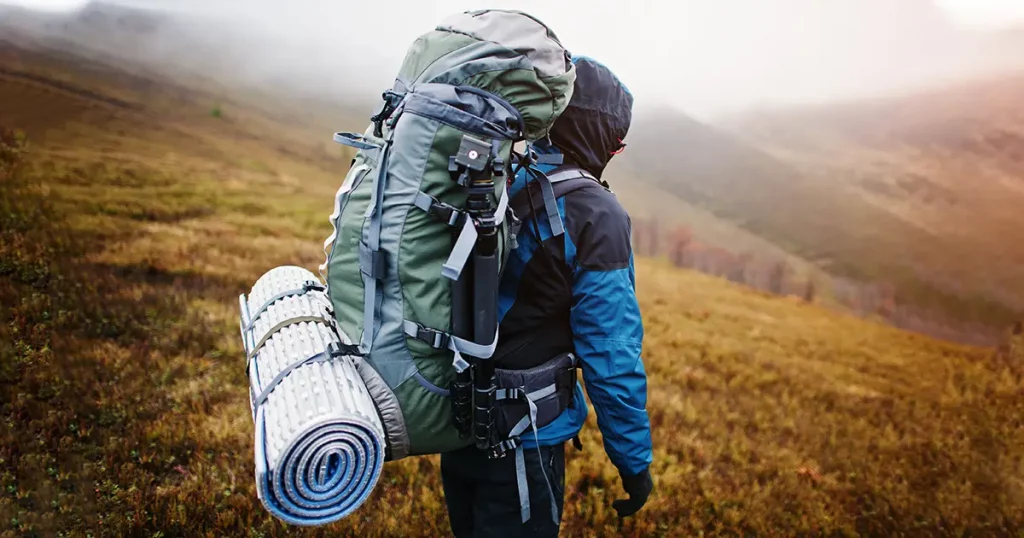 If you're camping, you may not be able to fit everything in your backpack. You may be able to attach some items to your backpack instead. For example, a sleeping bag is a good candidate, as it's light but bulky. You can attach your sleeping bag to the top of your backpack using bungee cords.
How to Fit a Hiking Backpack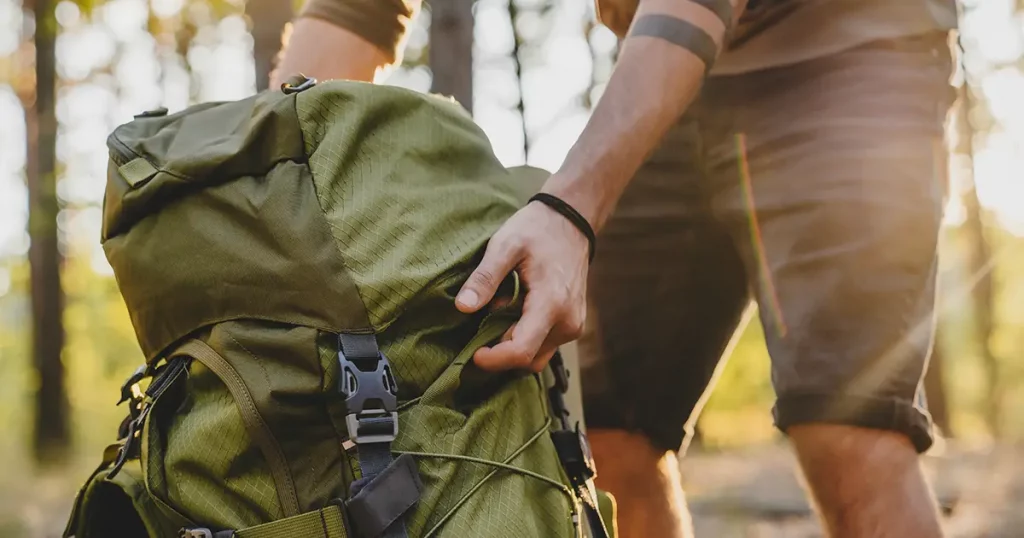 It's important to fit a backpack to your body properly to prevent unnecessary strain on your back.
Here's what you need to do:
Attach the hip straps. These are important, as it helps to reduce the strain on your shoulders. You may have to lengthen or shorten the shoulder straps to get the backpack in the right place. The hip strap should sit in line with the top of your hip bone. 
Fit the shoulder straps. The top of the shoulder strap should be just behind your shoulders. This may take a bit of adjustment, and you may also have to adjust the back length (usually by using velcro panels) to help the shoulder straps fit you correctly.
It may take a little while to get the fit right. Ideally, before your hike, you should try packing the bag so you can get an idea of how it will feel.
What to Look for in a Hiking Backpack
There are a few things to look out for when it comes to hiking backpacks:
Capacity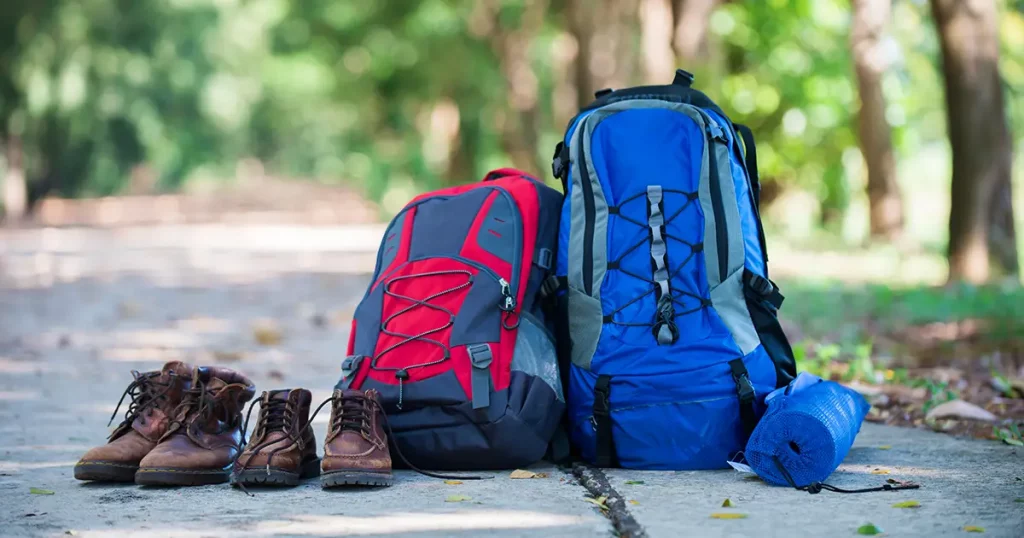 Hiking backpacks vary in capacity. Here's a quick guide on which size to go for:
6-10 Liters – these are perfect for short walks or hikes
10-30 Liters – these are daypacks, designed for day-long hikes
30-50 Liters – these are good for overnight trips
50+ Liters – these are large backpacks, designed for backpacking or longer trips
Comfort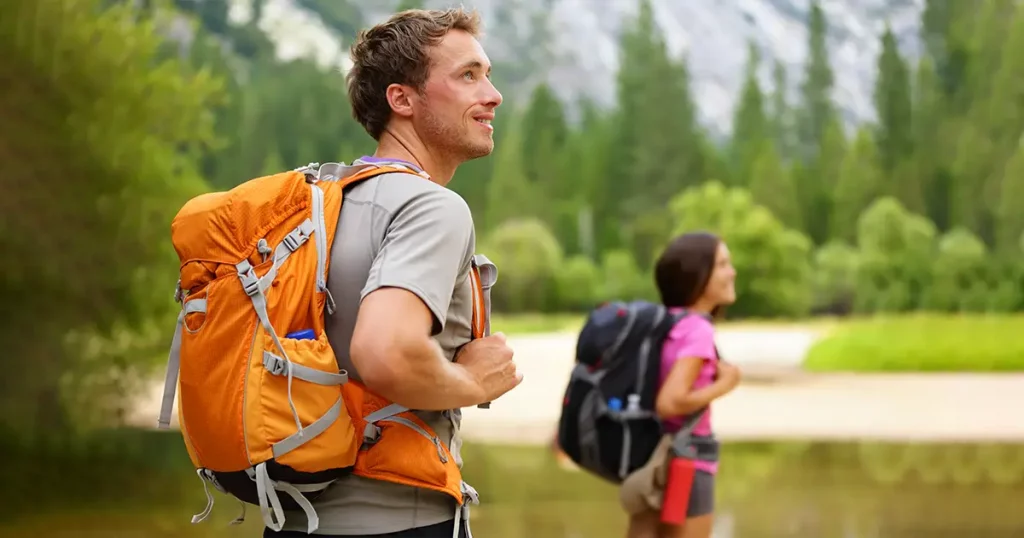 When you're carrying heavy loads on your back, you'll need padding to keep you comfortable. The straps (both the shoulder and hip straps) should have plenty of padding. 
You should also look for a backpack with back padding. This should be ventilated, with a mesh layer to stop you from overheating. 
Occasionally, you'll find a backpack with an external frame, rather than an internal frame. For example, the TIDEWE Hunting Backpack has an external frame. These allow you to carry heavier loads. For hiking, we'd recommend an internal framed backpack as they're a little easier to carry.
Water Resistance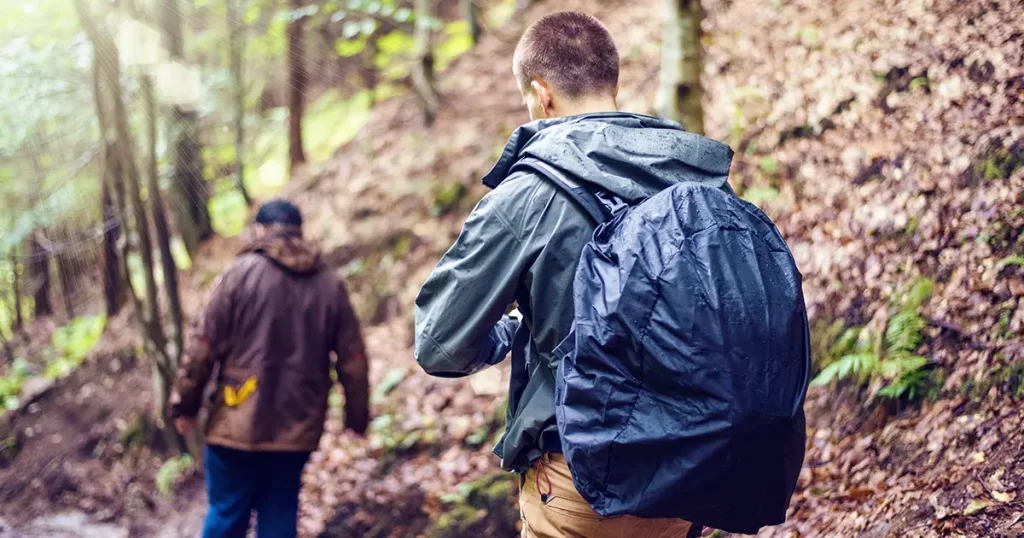 Water-resistance is important if you're likely to be hiking in rainy weather. Some backpacks are water-resistant without a cover, but ideally, you should look for a backpack with a built-in rain cover in an easy-to-access pocket. This will quickly protect your gear from a downpour. We like the Maelstrom Hiking Backpack as it has a waterproof cover in a pocket at the bottom.
Backpack Recommendations
We'd recommend the Esup Hiking Backpack. At 50 liters, it has a large capacity, so it's a good one for overnight trips. It has plenty of pockets, and it's made from water-resistant ripstop nylon to prevent rips and tears.
We also like the FENDONG 40L Waterproof Lightweight Camping Backpack. It has a slightly smaller capacity at 40 liters, but that's still enough for overnight stays. Again, it has pockets and plenty of breathable mesh padding, and it's durable, so you can use it again and again.
Frequently Asked Questions
Before we wrap up, here are some frequently asked questions about how to pack a hiking backpack:
Can I take my backpack hunting?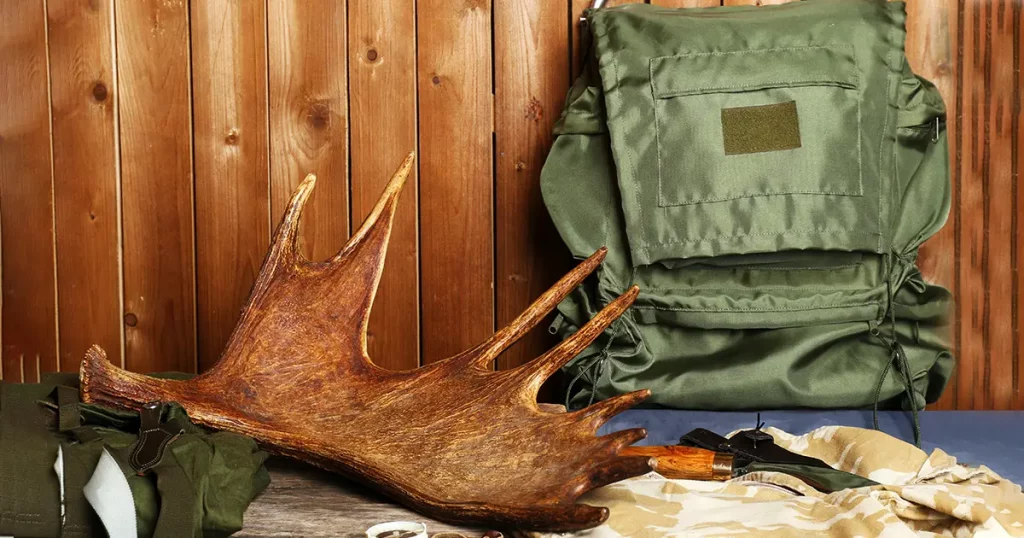 You can take a hiking backpack hunting, providing it isn't a bright color, as this could scare away your prey. Check out our guides to the best hunting daypack, the best backpack for hunting, and the best elk hunting backpack for more recommendations.
How can I protect my back while hiking?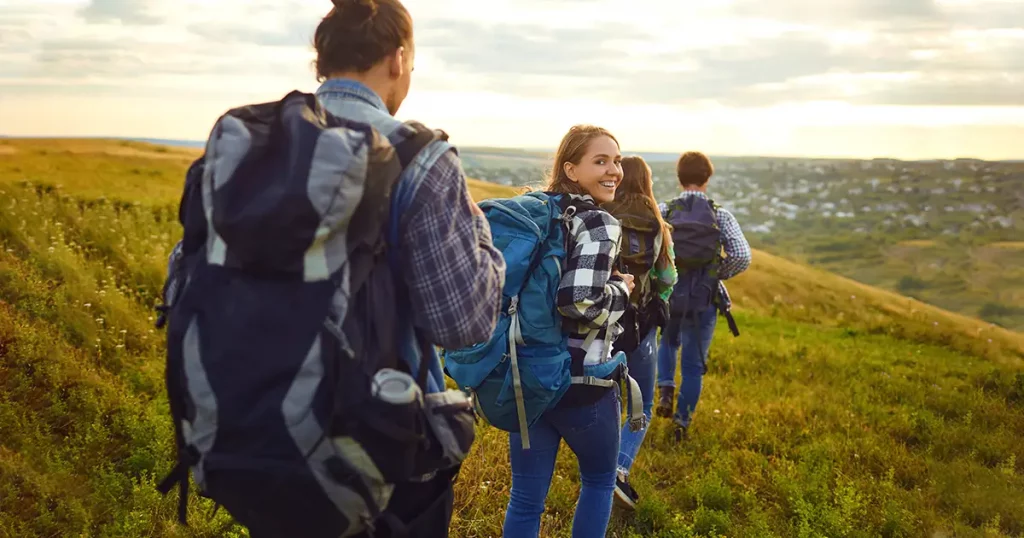 You can protect your back by:
Make sure your backpack fits you properly. See our guide above, and make sure you pack the heaviest items closest to your back.
Do some stretches. Stretching before and after a hike is a good habit to get into. Check out some stretching videos for a guide on how to do this.
Use hiking poles. Using hiking poles will improve your posture.
Is there a good way to increase my fitness levels for a longer hike?
The easiest thing you can do is to start by doing small, easy hikes, and then gradually increase the distance/difficulty. Your body will gradually get used to hiking, and then you'll be able to tackle harder trails.
You can also follow the steps in our guide: Which Exercise Gives Explosive Power for Hiking Uphill?
To Sum Up..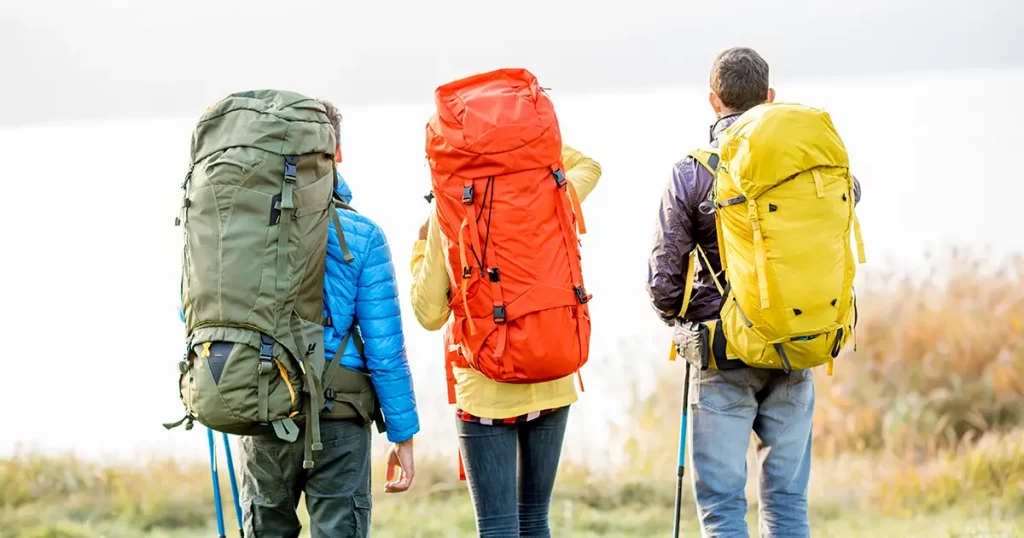 We hope this has helped you to figure out how to pack a hiking backpack. As long as you keep your gear to a minimum and pack the heaviest items closest to your back, you should be good to tackle long hikes or even overnight trips.