If you're visiting Oahu in Hawaii, you may be wondering: how long is the Diamond Head Hike? Is it good for all skill levels? What can you expect from this hike, and how can you prepare for it?
We'll answer all these questions, and we'll let you know what you can expect from a trip to Diamond Head.
What Is Diamond Head?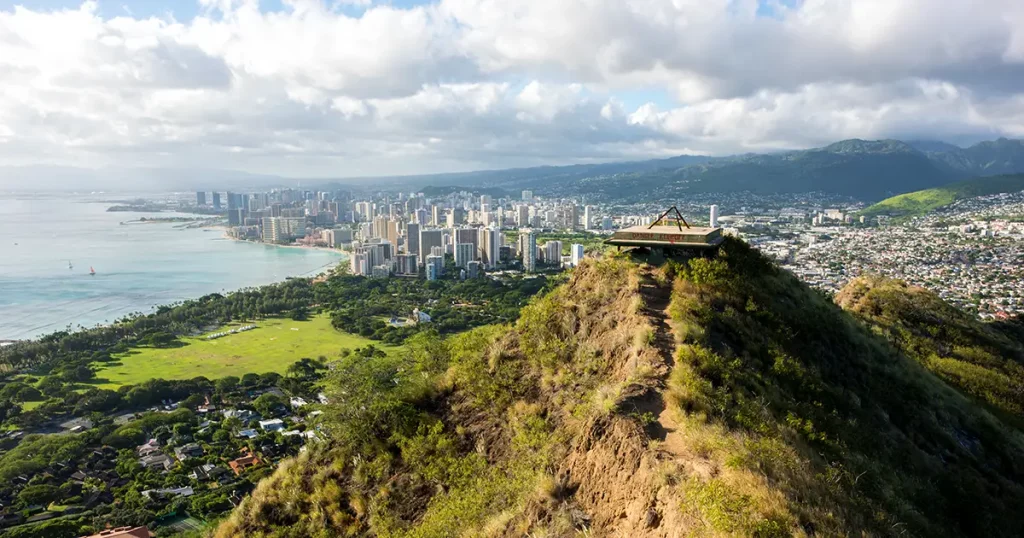 Located in Oahu, Hawaii, Diamond Head is a famous landmark. It's a 760-foot crater of the Ko'olau Volcano, formed around 400,000-500,000 years ago. Climbing to the top will reward you with some gorgeous views.
It's a culturally significant area. Historically, religious ceremonies took place there. It was used as a US Military base for a long time until they lost control of the area in 1955.
How Long is the Diamond Head Hike?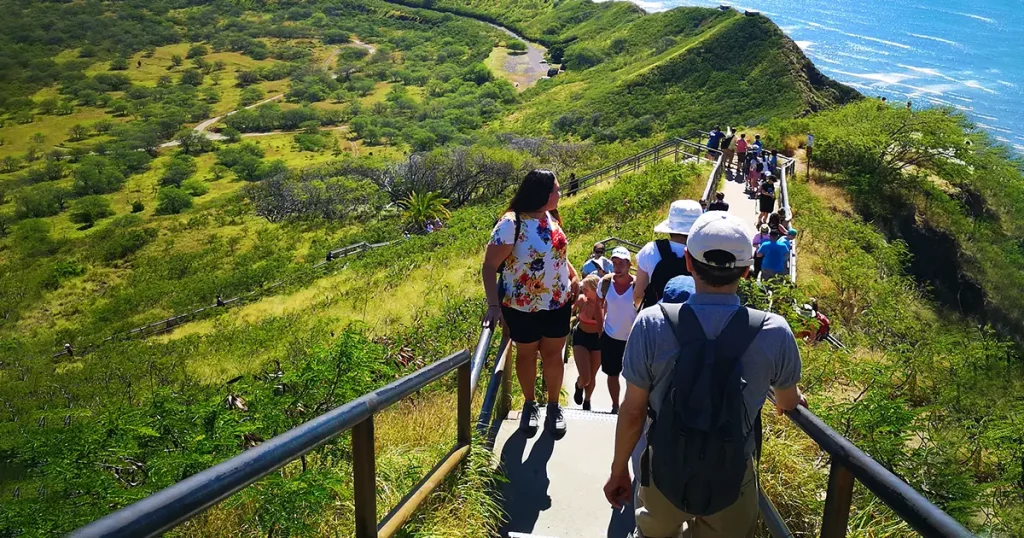 The Diamond Head hike is about 1.6 miles and takes around 2 hours for the average hiker to complete. It climbs to approximately 560 feet (171 meters) with a relatively uneven and steep trail. It also includes steep stairways and a narrow tunnel. However, you'll find an incredible view at the top, so it's worth the effort.
Planning Your Trip – What You Should Know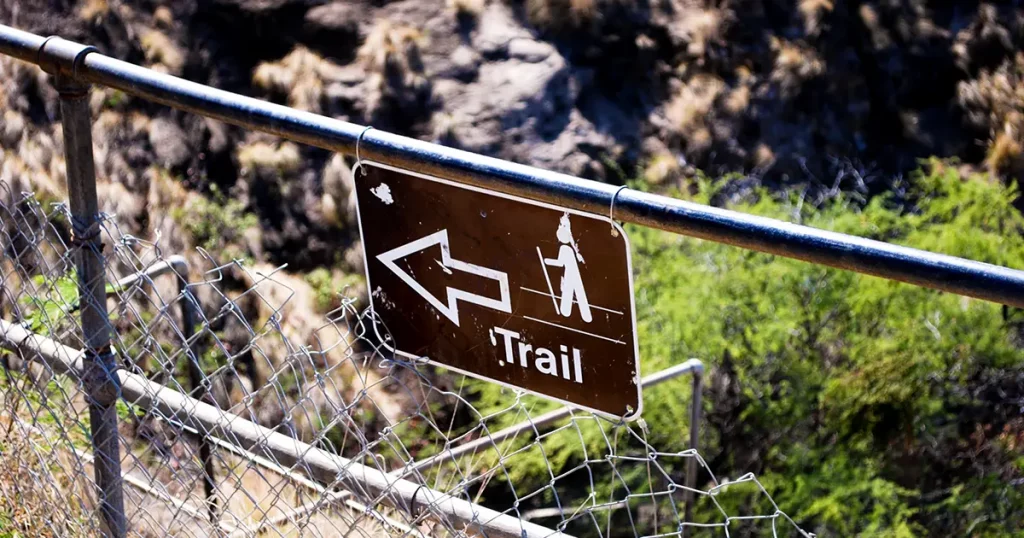 The Diamond Head hike, while steep and uneven, is a pretty good hike for most skill levels. Whether you want to go for it or not will mostly depend on your fitness levels. Some children can manage the Diamond Head hike, so it's not too difficult, but it does involve a lot of stairs. If you find stairs difficult in general, you may want to skip this one.
Most hikers, whether they're casual hikers or hardcore hiking enthusiasts, will be able to cope with this one, as they should have the leg strength to manage the stairs. You might have sore calves afterward, but that's a price worth paying, in our opinion!
There are restrooms and drinks machines at the start of the trail. Occasionally there is a van there selling snacks and shaved ice, which is a nice reward when you come back down. You will need a small payment to tackle the hike, as well as money for the parking lot if you're driving (although getting the bus there is much easier).
You will need to reserve a spot if you're not a resident of Hawaii. You can find out more on the Division of State Parks website. Residents will be required to show proof to gain free entry.
There's also a small Visitor's Center here, so you'll be able to pick up a souvenir to remember your hike. You can also pick up a self-guided audio tour for $4, which we would recommend if you want to know more about Diamond Head. The history of the area is fascinating.
When Is the Best Time to Go?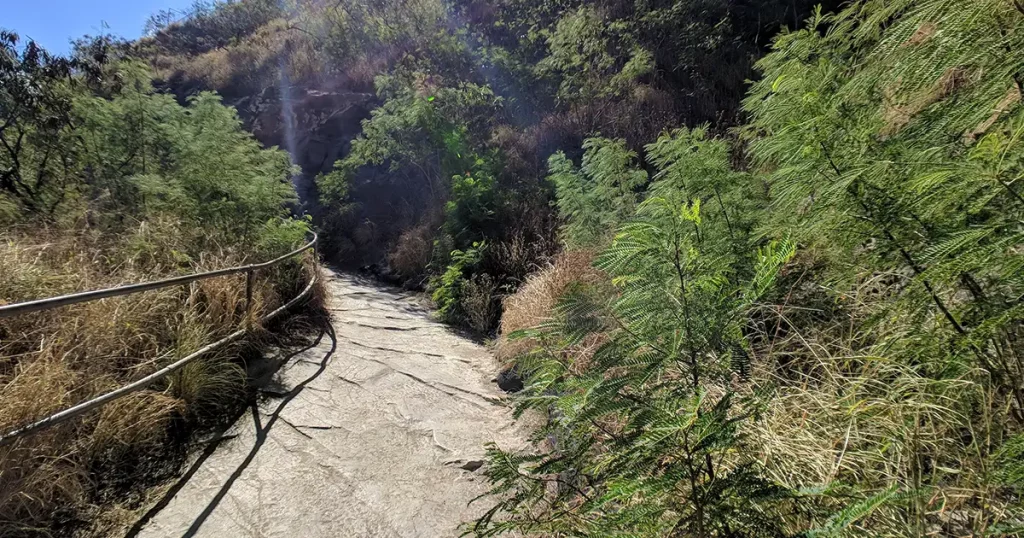 The Diamond Head hike is super popular, and you should expect it to be busy at most times of the day. Still, you can avoid the crowds a little if you go early or late in the day (the gates open from 6 am to 6 pm, and the latest time of arrival is 4 pm). If you go early, you can be finished on time to enjoy lunch and a day out in the local area.
You may want to avoid the hours between 12 and 3 pm on very hot days. This is because there isn't any shade for most of the trail. You'll probably find the stairs hardest to navigate at this time of the day, as it does get very hot. It's also a very busy time of the day to visit!
Safety Concerns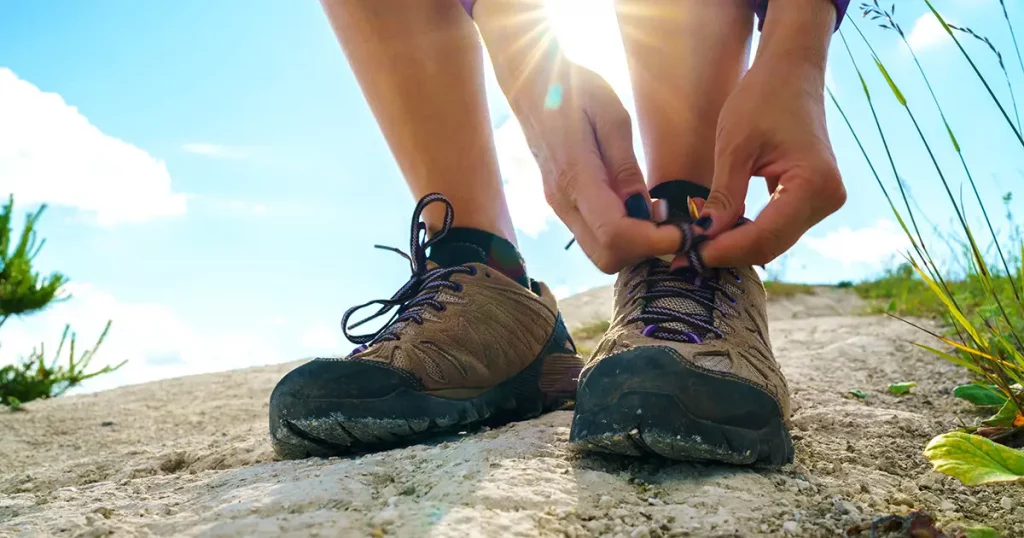 There are a few things to consider when it comes to staying safe on Diamond Head. 
The first is footwear. You'll be walking on steep, uneven ground and tackling plenty of stairs. Therefore, you're going to need some good hiking shoes to get you there safely. It will be warm, so it's tempting to wear your flip-flops, but they won't provide you with enough protection or grip. Go for hiking sandals if you prefer, as these have decent soles to keep you steady.
The second is sun protection. It's hard to avoid sun damage when there's no shade, so you'll have to wear a sunhat and sunglasses. You'll also need to apply sunscreen to protect your skin. It's also a good idea to bring a large water bottle to keep you hydrated. 
You may also decide to avoid the hottest hours of the day (12-3 pm) just to be on the safe side.
The last thing to consider is the tunnel. It has lighting, but it's narrow, and it can get crowded. If you feel claustrophobic in these kinds of situations, you will need to bear this in mind.
How Much Does It Cost to Complete the Diamond Head Hike?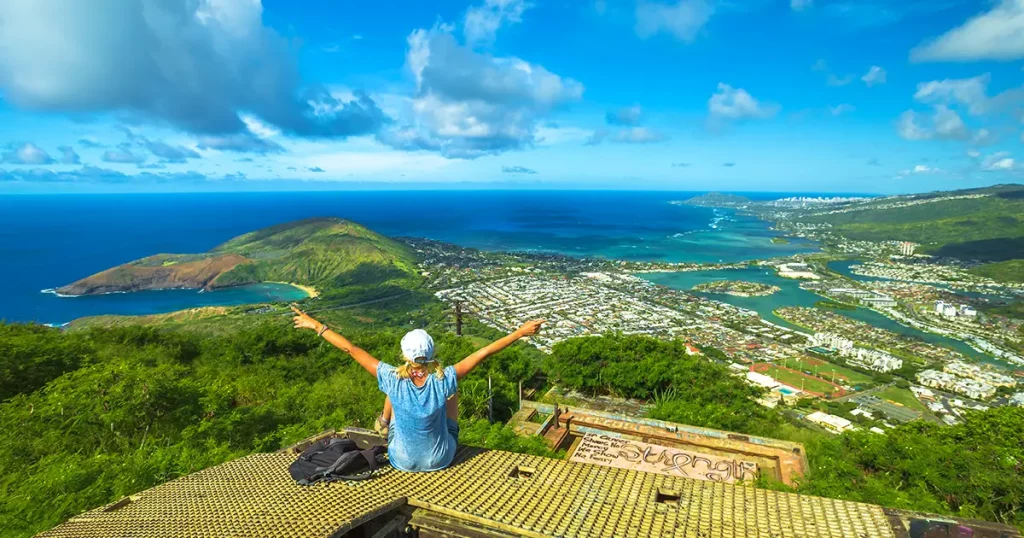 The Diamond Head hike costs $5 for Non-Hawaii residents. Hawaii residents and children aged 3 and under are free. 
Non-commercial vehicles will have to pay $10 for parking too.
If you don't want to drive, you could take the bus instead. Single passes cost $2.75 (going from Waikiki), and you can get a day pass for $5.50. There's a bus stop across the street from the Diamond Head entrance, so it's easy to get to.
What Will I Need to Tackle the Diamond Head Hike?
You won't need anything extra to tackle the Diamond Head hike other than your average hiking gear. We'd recommend:
Frequently Asked Questions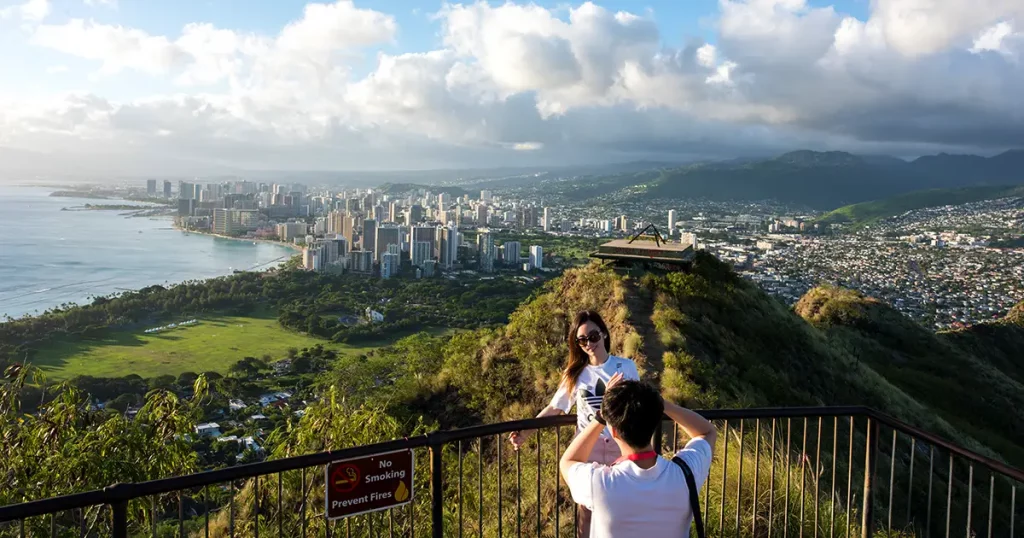 Before you go, here are some frequently asked questions about the Diamond Head Hike:
What else is there to do nearby?
As the hike is relatively short, you may be looking for something else to do. Honolulu Zoo is close by, which is excellent. You'll see giraffes, wild cats, orangutans, and more. You could also check out the Waikiki Aquarium, which is excellent.
If you'd prefer to be outside, you could visit Queen Kapiolani Park. It's a beautiful open park. Similarly, you could visit Diamond Head Beach Park, which is a nice spot to sit and rest.
How many hikers attempt the Diamond Head hike?
There are around 3,000 visitors to the Diamond Head hike per day. Unsurprisingly, you can expect it to be busy!
What will I be able to see from the summit?
You'll be able to see a beautiful view of the shoreline of O'ahu, bunkers and a lighthouse, and an incredible view of the ocean. You may also see humpback whales in the winter.
To Sum Up …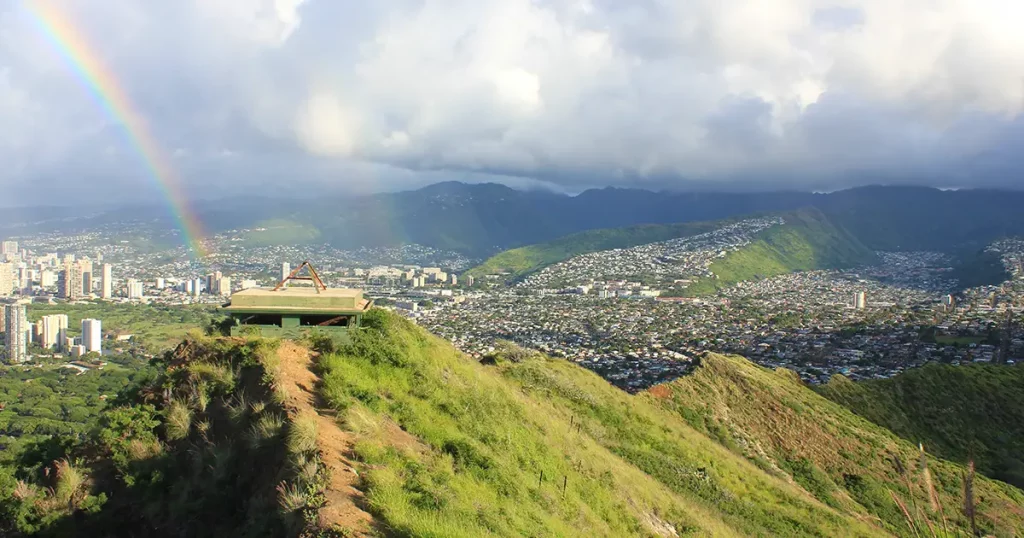 We hope this has helped you to figure out whether the Diamond Head hike is suitable for you. It's a good one for all skill levels, and as long as you have some decent footwear in place, it's worth a try while you're in the area!