While they're extremely tough and durable, you might be wondering if Blundstones are good for hiking. We've got the answer for you, as well as some more information on hiking boots in general.
Stick around to find out more about Blundstones, and to get some recommendations on the best boots you can find!
The Bottom Line Up Front: Are Blundstones Good for Hiking?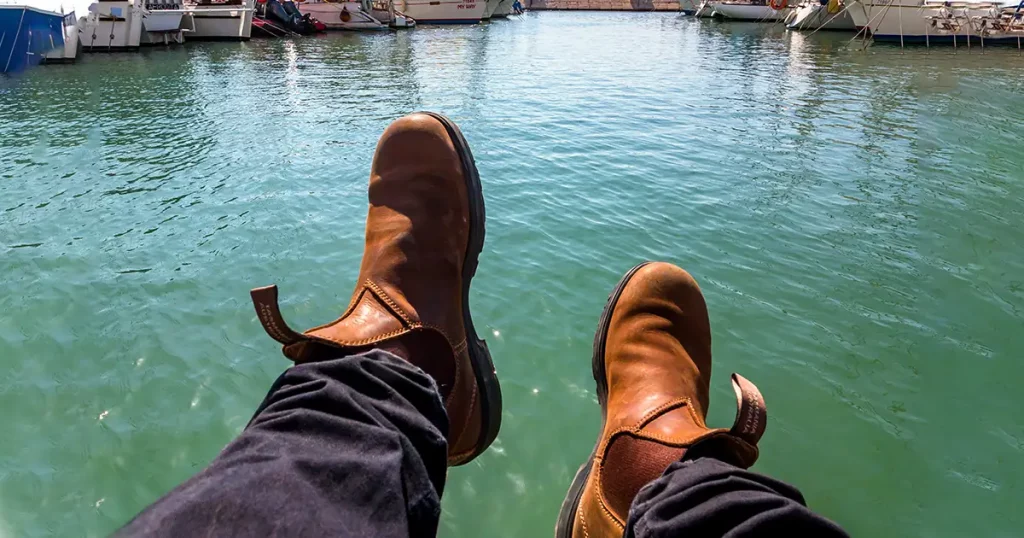 To give you our opinion up front, you can technically hike in Blundstones, but that doesn't necessarily mean that you should.
While Blundstones are durable, they may not have the best ankle support. Boots designed specifically for hiking are super supportive around the ankles, which is important, especially if you're hiking over uneven terrain.
Having said that, some people do wear Blundstones for hiking, generally on lighter trails. Ultimately, the decision is up to you, but it's good to remember that they're not designed for hiking. We'd recommend wearing specific hiking boots if you're tackling challenging trails.
What Are Blundstones?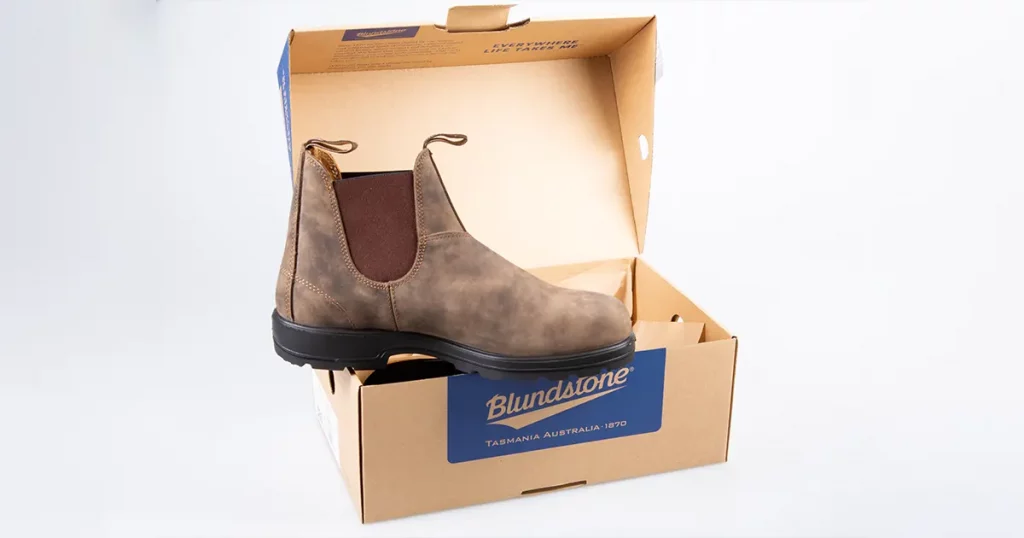 Blundstones arrived on the footwear scene in 1870 in Hobart, Tasmania. They have an iconic side-elastic design, making it super easy to take them on and off again without worrying about laces or zips.
They're designed to be tough. They're lightweight, but they can withstand quite a few scrapes and knocks without replacing them. 
Blundstones can be worn to run errands, go on walks, and more. They're comfortable to wear even after hours of use. You can even get Blundstone work boots, which are super protective to wear on building sites.
The company is dedicated to sustainable development, which is another big reason people love them so much. They use recycled and recyclable materials and try to minimize chemicals, raw materials, and fossil fuels.
What Type of Blundstones Can You Get?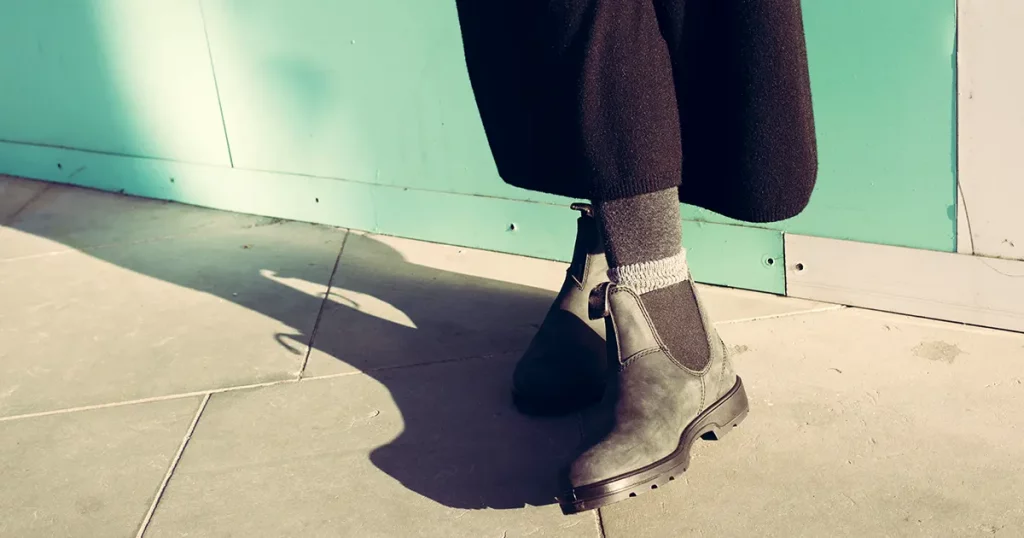 There is a wide selection of Blundstones to choose from, most with the side-elastic design.
A classic example is the Blundstone Unisex 550 Rugged Lux Boot. The rubber sole is super protective and tough, and the leather uppers are durable.
You can also get work boots. The Blundstone Men's Work Series 179 are designed for heavy duty work. They have polyurethane (PU) midsoles and thermo ulrethane (TPU) outsoles. These materials are tough, resistant to oil, acid, and organic fat. The outsoles are heat resistant to 284 degrees as well.
Blundstones have a distinctive 'look', with a few variations in color and length.
Is There Anything Else I Need to Know About Blundstones?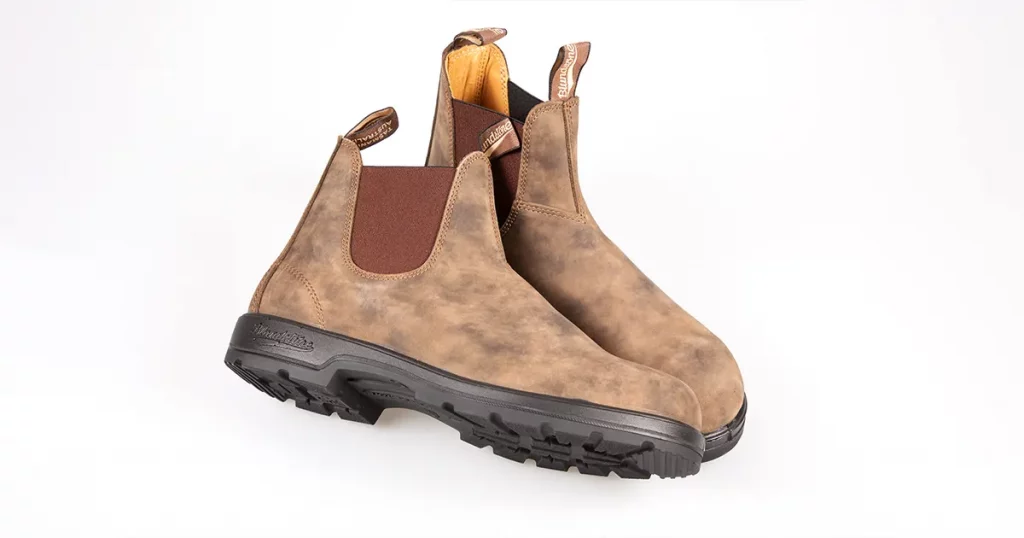 Still contemplating a pair of Blundstones for a light hike? Here are a few facts you might want to know:
You can get a refund if you're not liking your new boots, but you need proof of purchase, or they will not accept your refund request.
Most Blundstones are made from leather or suede (with a few exceptions) which is something to be aware of if you're a vegan. We'd recommend reading the Vegan Guide to Boots for more ideas.
Blundstone boots are lightweight and soft, meaning you shouldn't have to break them in.
Blundstones are expected to last for 2-7 years with proper care (check their boot care page for instructions).
What Should I Look For in Hiking Boots?
There are a few things you should look for if you want new hiking boots:
Fit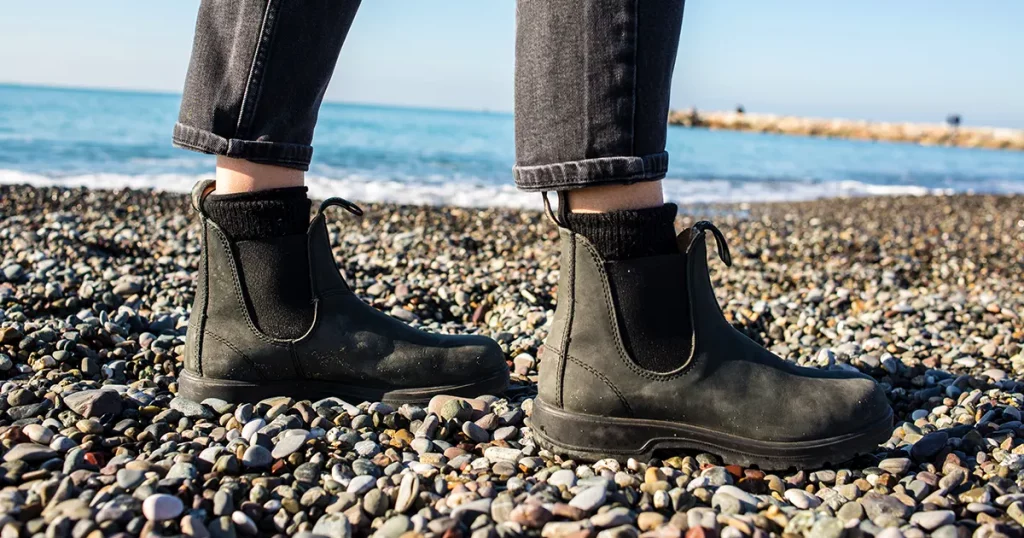 With hiking boots, you need to find a pair that fit you properly. Although Blundstones are super easy to take on and off, you can't lace them up, which means they might not fit as 'snugly' as boots with laces. This is really important if you're looking for hiking boots for narrow feet.
Plus, ankle support is really important. The last thing you want is to twist your ankle while you're out on the trail. A good pair of hiking boots should help you even if you're treading on uneven surfaces.
If you have flat feet, you may want to look for boots with extra arch support to make you feel more comfortable (like those in our guide to the best hiking shoes for flat feet).
We'd recommend researching how to care for your feet while hiking if you're a beginner.
Toughness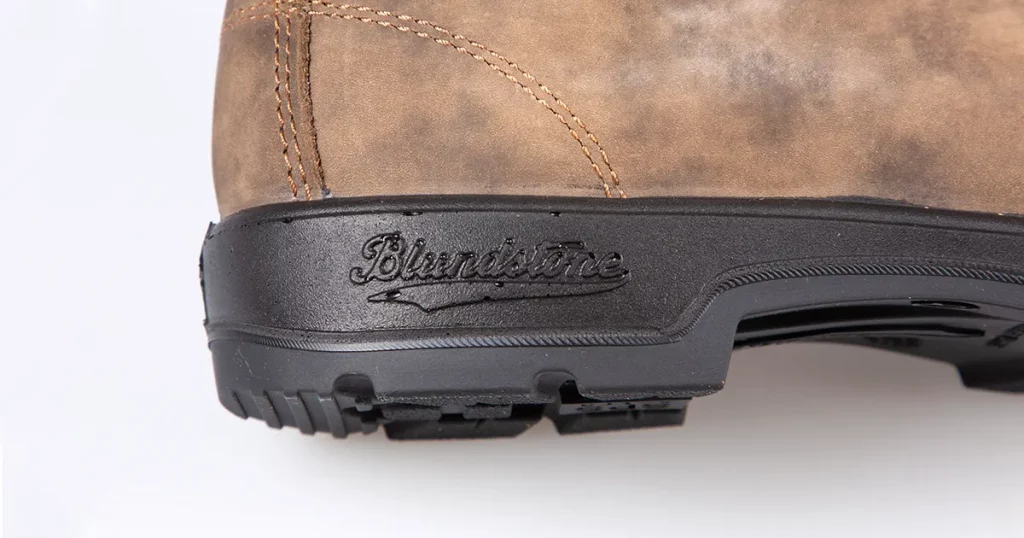 Look for hiking boots with thick soles and tough, rugged uppers to protect your toes. Hiking boots should be durable and weather-resistant, to stop you from slipping over if it rains or you're hiking near water.
Style
While boots are the classic option, you can also get hiking shoes (which look a little more like sneakers) and hiking sandals. Which one you go for will be down to personal preference, as well as the weather conditions where you plan to go hiking.
Are There Better Hiking Boots Out There?
We can recommend a few different pairs of hiking boots:
To Sum Up …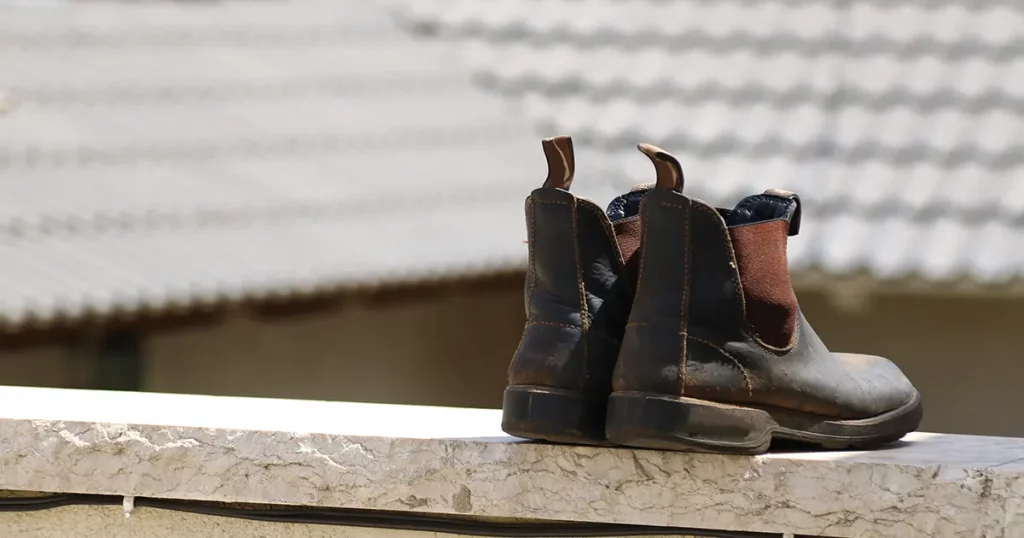 We hope this has helped you to figure out whether to go hiking in your Blundstones! We'd recommend staying away from more challenging hikes in these boots, as they're just not supportive enough around the ankle. However, lighter trails and flat walks should be fine.
If this has helped you, please feel free to share it on social media. We'd also like to read your comments. Do you own Blundstones? Would you recommend them? Let us know!