If you've ever asked the question 'is hiking a sport?' then look no further – we've got the answer right here.
Hiking is defined as a 'long, vigorous walk' in the countryside. Usually, it involves following trails or footpaths, which can include traversing some challenging terrain. It's a great way to combine exercise and the mental health benefits of getting outdoors.
Is Hiking Really a Sport?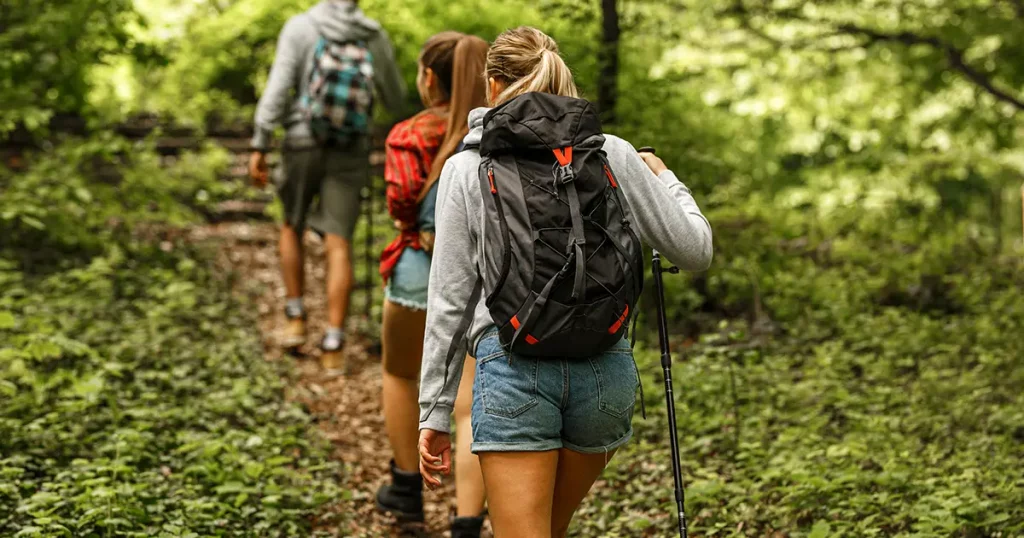 Many people feel that an activity has to have a competitive element to count as a sport, while others think that any kind of physical activity counts. So, there isn't a clear-cut consensus here.
Hiking is not competitive. By its nature, hiking is meant to be relaxing, and while you can hike with friends or family members, you can also hike alone.
However, it does involve a lot of physical exertion, and you can certainly get more physically fit if you start hiking!
Whether you want to define hiking as a sport is entirely up to you. The Cambridge Dictionary defines hiking as 'the activity of going for long walks in the countryside', referring to it as an activity rather than a sport. So if we had to pick one, we'd say that hiking is a physical activity, similar to sports, but not quite a sport in itself.
What is Hiking?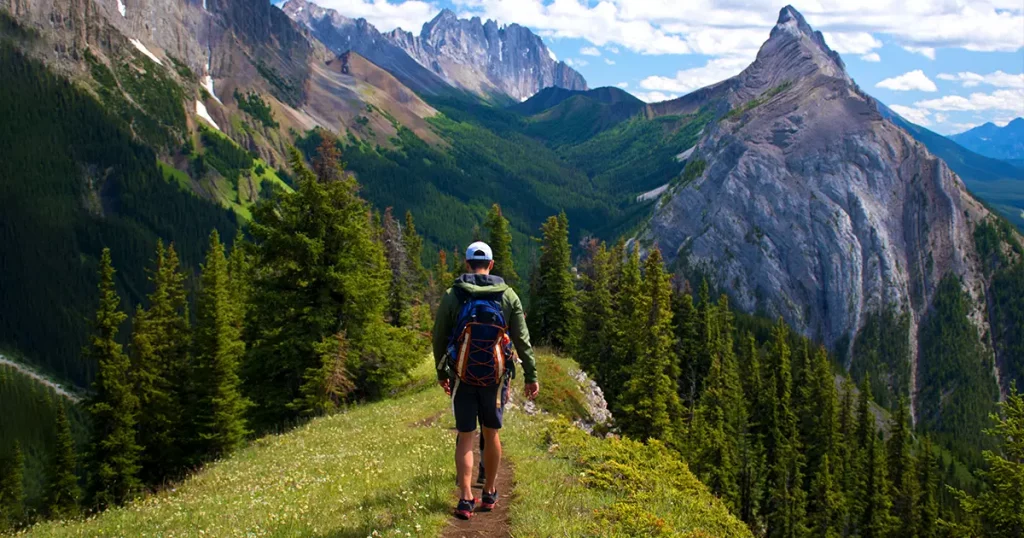 Hiking involves long walks in the countryside. On the surface, that's about it. However, hiking is an excellent hobby for various reasons (which we'll get into in a moment).
You can choose to go hiking in your local area, following local paths and trails (similar to those on websites like Alltrails). Or, you can take a tent and other camping essentials and head off on a multi-day trip a little further afield.
Hiking has a rich history. Walking for pleasure was developed in Europe around the 18th century, and religious pilgrimages have been around much longer. In addition, humans have felt the need to be outside in the elements connecting with nature for a long time.
You can go hiking alone or with friends or family members. Even young children can enjoy short hikes, so it can be a fun activity for the whole family.
The Benefits of Hiking
So, what are the benefits of hiking? There are several:
Physical Health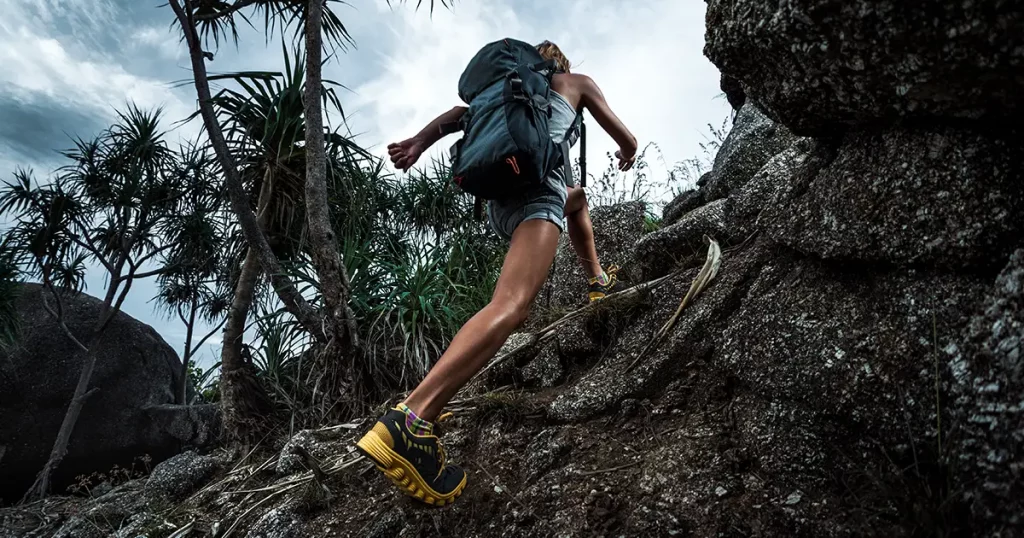 Hiking can help you to become more physically fit and stronger. It has many benefits for your body, including:
Weight loss
Stronger leg muscles
Improved heart health
Lowered blood pressure
Reduction in cholesterol levels
General body toning
Improved balance 
Mental Health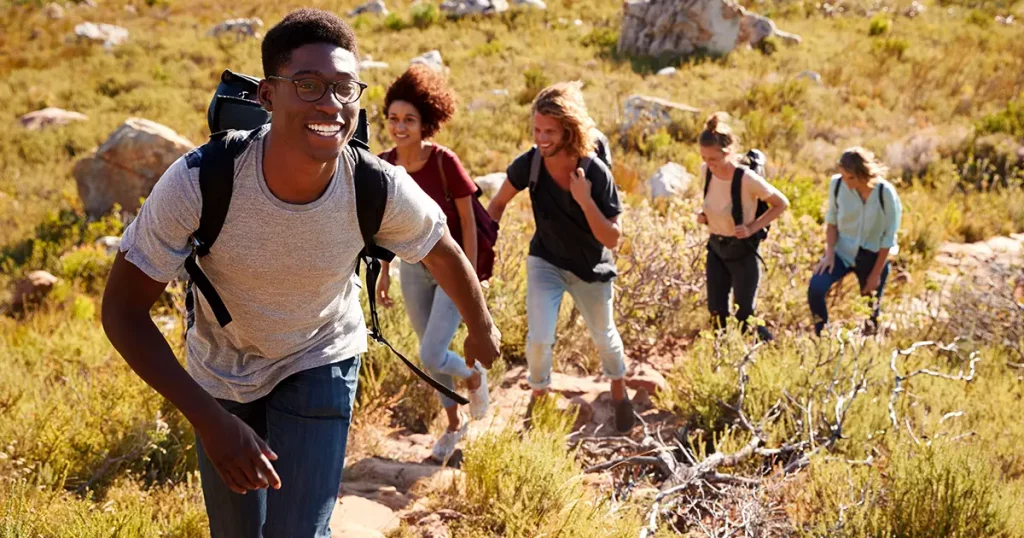 Spending time outdoors can improve your mental health. According to a study by Cornell University, as little as 10 minutes a day outdoors can help to reduce stress, anxiety, and depression. According to another study, even looking at images of nature can lower stress levels. So if you're suffering from burnout or stress, it's a great way to get some instant relief.
Any form of exercise is good for your mental health. When you exercise, your body releases chemicals like endorphins and serotonin, which can help you to feel happier.
Reconnection to Nature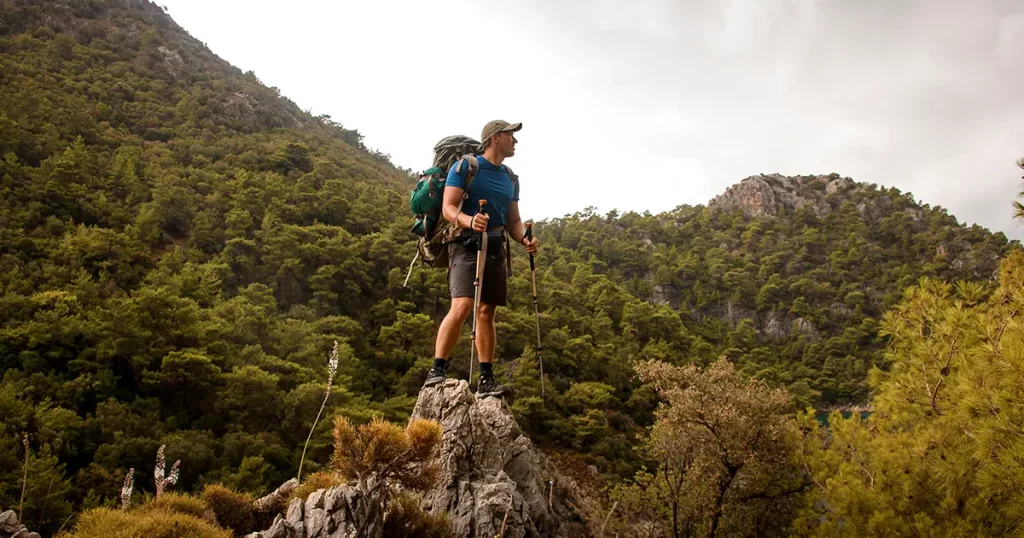 If you live in a city or work primarily on computers, you may start to feel a sense of disconnection from nature. Hiking is a great way to reconnect you to the earth.
Many people find solace in nature, especially in difficult times. Others find spiritual meaning in nature, too.
Socializing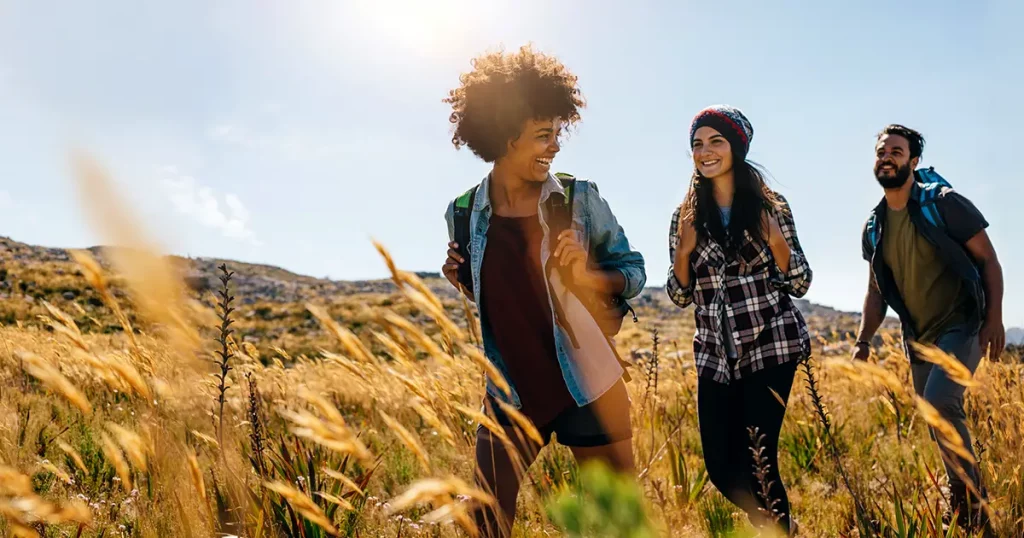 Hiking is a great way to catch up with people you haven't seen for a while. If you have a friend you've been meaning to meet up with, suggesting a hike can allow you to enjoy long talks while moving your body.
Plus, if you have a family and want to spend some quality time together away from screens, this is the perfect activity that will allow you to bond.
Problem Solving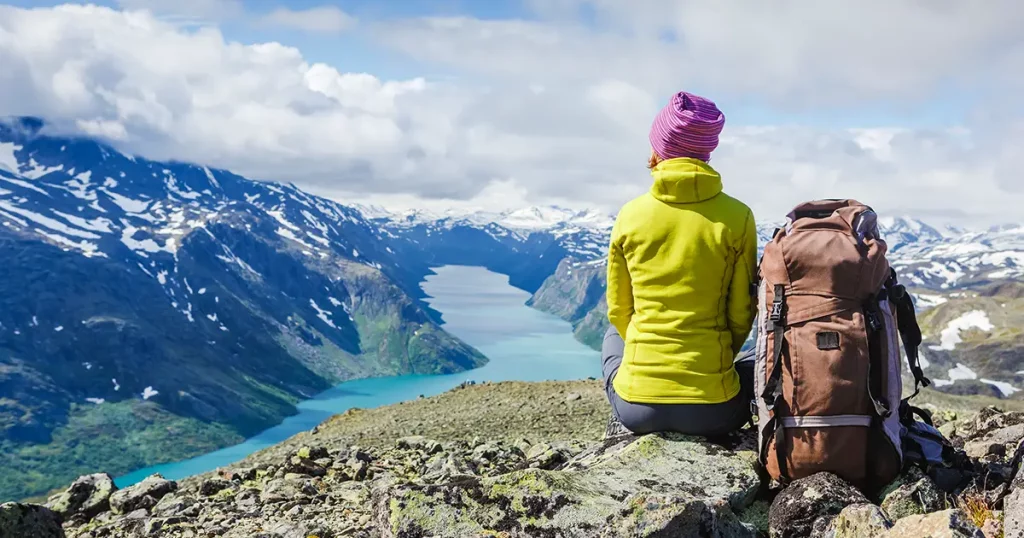 If you're stuck on a problem, whether that be a moral quandary, making a difficult decision, or just needing some solo time, going for a hike can help give you a clear head. With modern life providing so much noise, sometimes getting away from it is necessary to provide you with the headspace to work things through.
Suitable for All Ages and Fitness Levels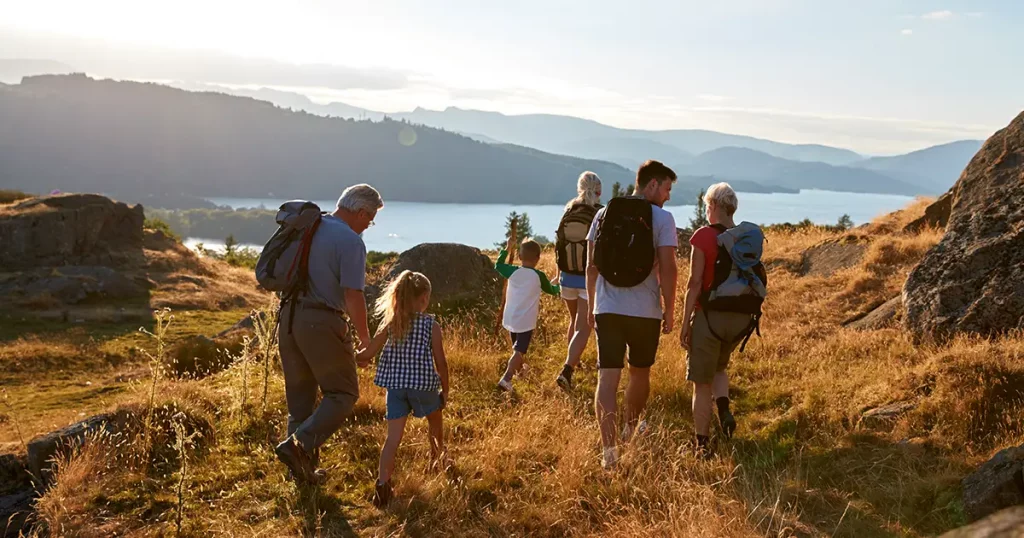 The great thing about hiking is that it's generally accessible even if you aren't the most fit to begin with. You can choose to start on a gentle trail, turning back when you feel the time is right, and work your way up to more challenging routes as your body begins to get stronger.
Even small children can enjoy a hike with their family, and hiking is a great way to keep fit for the elderly. Just pick a trail within your comfort levels and go for as long as you want to.
How Can I Go Hiking Safely?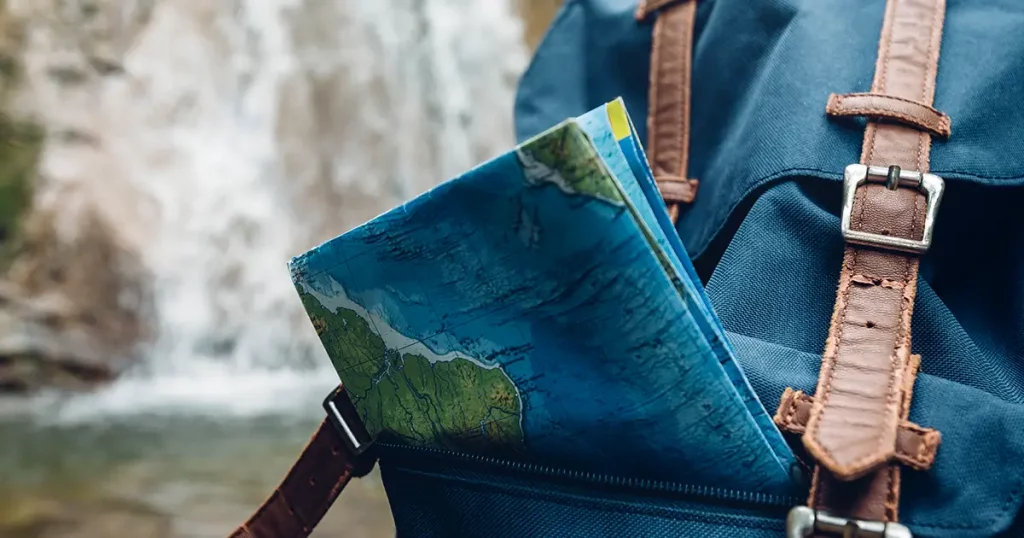 Like all physical activity, there are some things to consider when it comes to safety:
Tell someone where you're going. You won't be guaranteed to have cellphone service, so make sure you plan where you're going and tell someone where you'll be and when you expect to return.
Hike with others. You can choose to hike in a pair or a group, which means you can encourage each other.
Stick to the trails. Going off-path can get you lost pretty quickly, so it's always a good idea to stick to the path.
Wear the right shoes. We'll go into that in more detail in the next section, but proper footwear is vital for hiking.
Be aware of the environment around you. Are there potentially dangerous animals around? Are there poisonous plants that may be harmful to come into contact with? Learning about your chosen trail can help you prepare.
Is There Such a Thing as Trail Etiquette?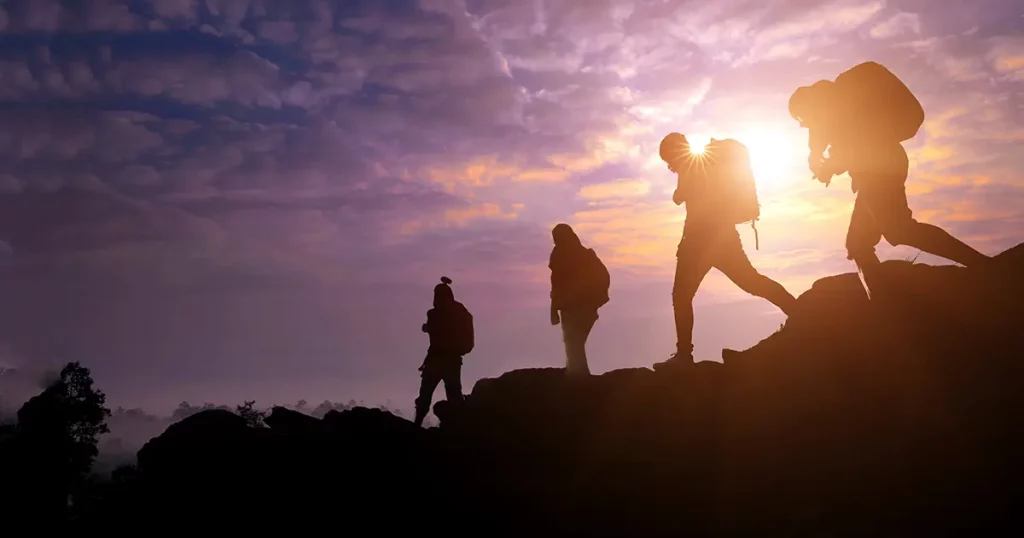 Yes, there is! There are a few things to note in terms of hiking etiquette to make the experience better for both yourself and others.
The first thing to note is to leave no trace of your visit. This means being respectful of the environment around you. For example, don't pick or trample on wildflowers, and don't leave any litter behind.
The second thing to consider is to be aware of the people around you. Don't listen to loud music unless you're using headphones, say hello to people as you pass, and always yield to people coming uphill. After all, it's way more challenging to go uphill than it is to go downhill!
One last thing. If you need to go to the bathroom, make sure you do it in a place that is out of sight. This will help prevent people from treading in something they'd rather not step in!
What Equipment Do I Need for Hiking?
There are a few things you need to get started:
Footwear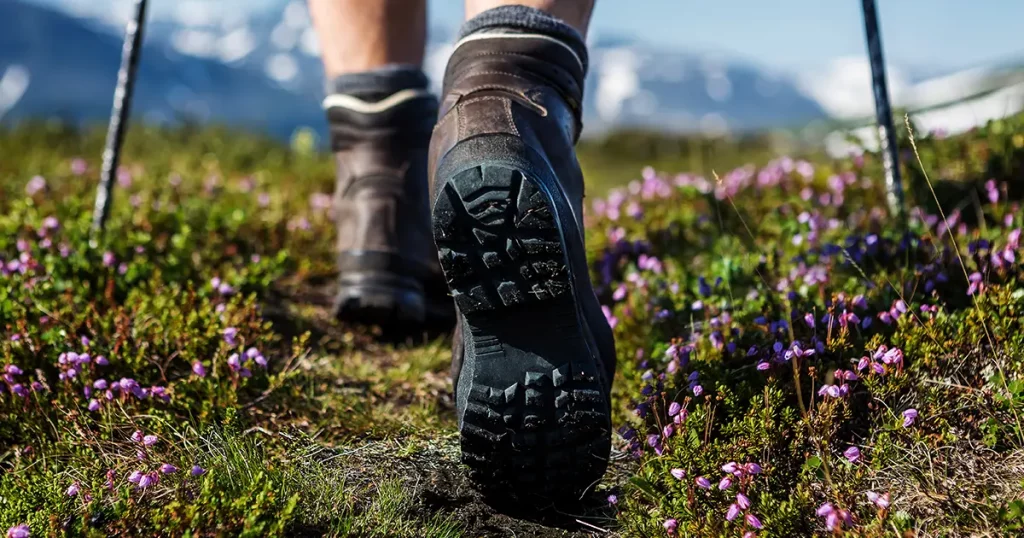 The main thing you need to invest in is a good pair of hiking boots or walking sandals. 
Similar to work boots, hiking boots are tough, durable, and will help to protect your feet against the elements. They may require breaking in before you can comfortably use them, but a good pair of socks will help you here.
We'd recommend something like the Timberland White Ledge Men's Waterproof Boot or something similar to protect your feet during hikes.
You may need a pair of insoles (like those in our guide to the best insoles for work boots) to help your feet feel more comfortable. We like the Timberland PRO Men's Anti-Fatigue Technology Insoles, but there are lots of different brands and types out there.
Backpack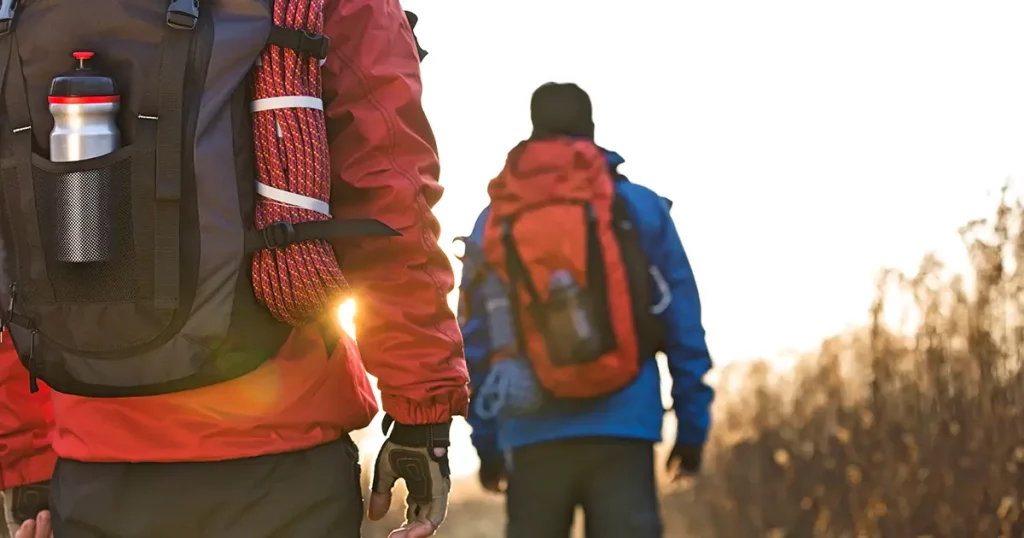 We'd also recommend a good backpack. Similar to a daypack for hunting, a backpack should contain enough room for all your essentials (food, water, maps, protective clothing, and so on).
Tent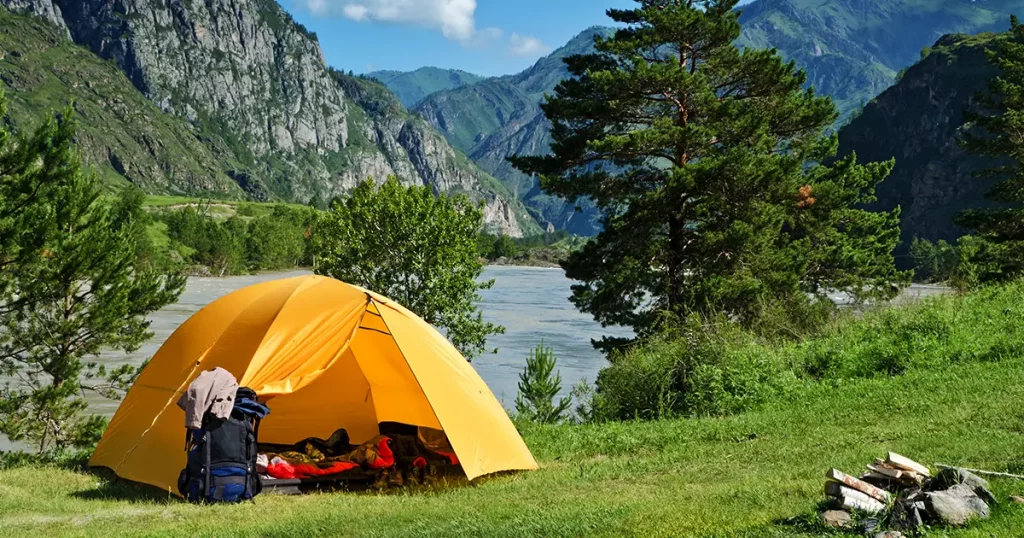 If you plan to camp, you'll need a lot more equipment, and the most obvious one is a tent. Go for something lightweight like a backpacking tent, which will be much more bearable to carry over long distances than a larger tent.
Look for something like the Kelty Late Start, which is super lightweight and easy to put together.
Don't forget to wash your tent when you get home. Read our guide on how to wash a tent, and we'll walk you through it step-by-step.
Gloves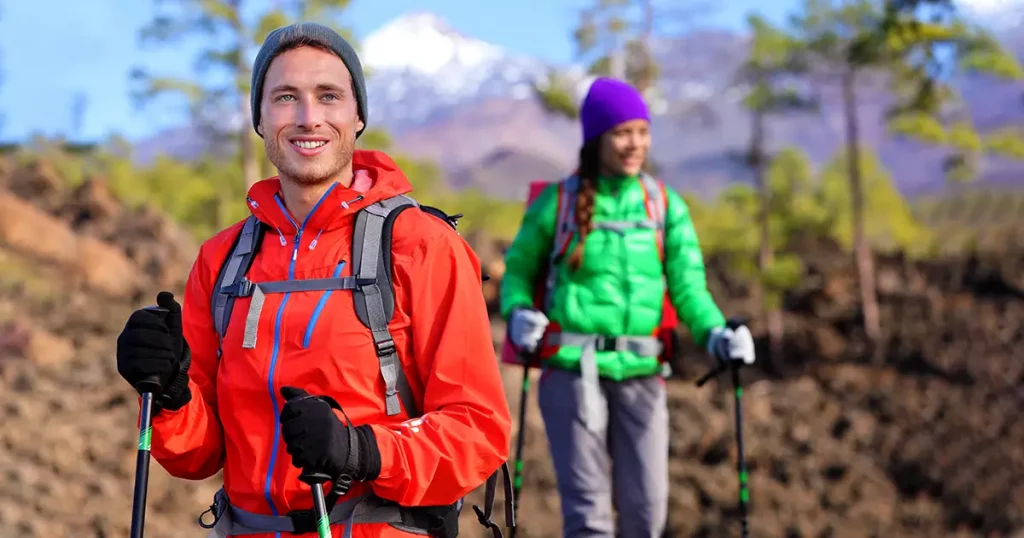 Colder weather will require more layers of clothing. In addition, you'll need a pair of hiking gloves, which will help to keep your hands warm. Check out our guide to the best hiking gloves for women for more ideas.
Water/Snacks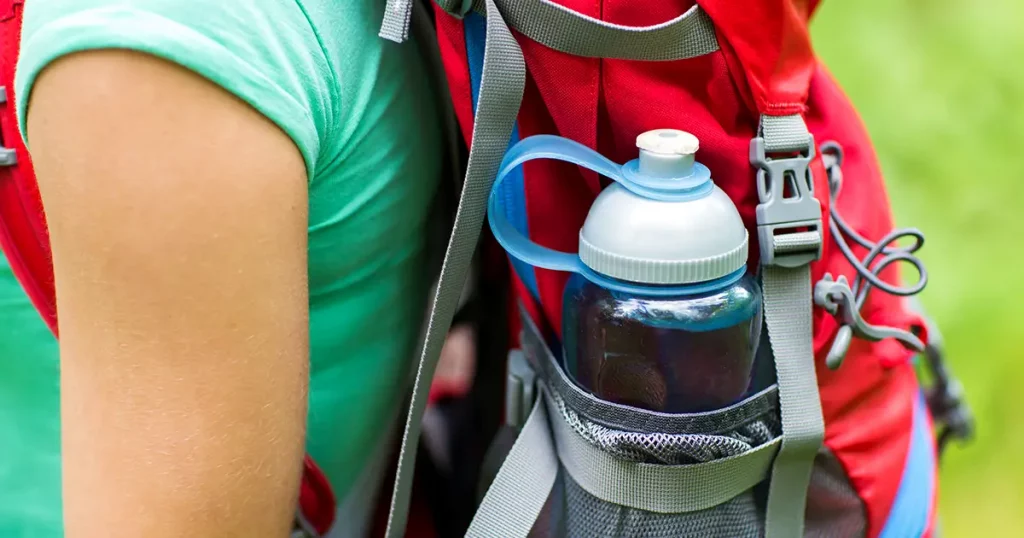 Lastly, you'll need a decent water bottle to keep you hydrated!
Our Final Thoughts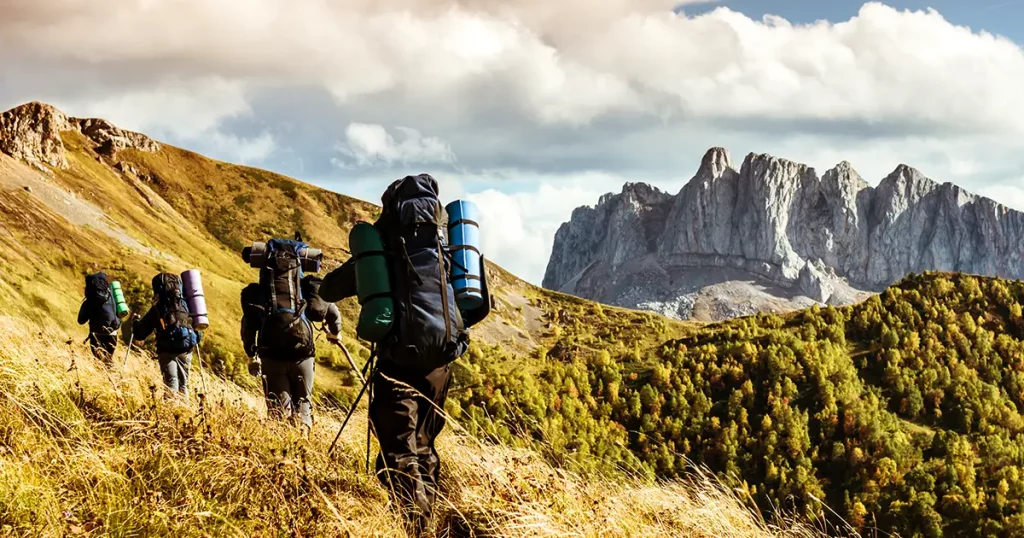 We hope this has helped to answer your questions about hiking. Whether it technically counts as a sport or not, there are so many benefits to hiking as an activity. So why not give it a try?
If this article has been helpful, please share it online and let us know your thoughts if this article has been helpful. Also, do you have any tips for newbies in the hiking world? Share your ideas below!