If you want to start hiking, you might be wondering: are combat boots good for hiking? Do you need to buy boots that are specifically designed for hikes? And what should you be looking for?
We've got the answers here, so if you're looking to get into hiking as a hobby, keep reading!
The basic answer is this: combat boots are good for hiking, but you might find them a bit too heavy to wear on long trails.
Are Combat Boots Good for Hiking?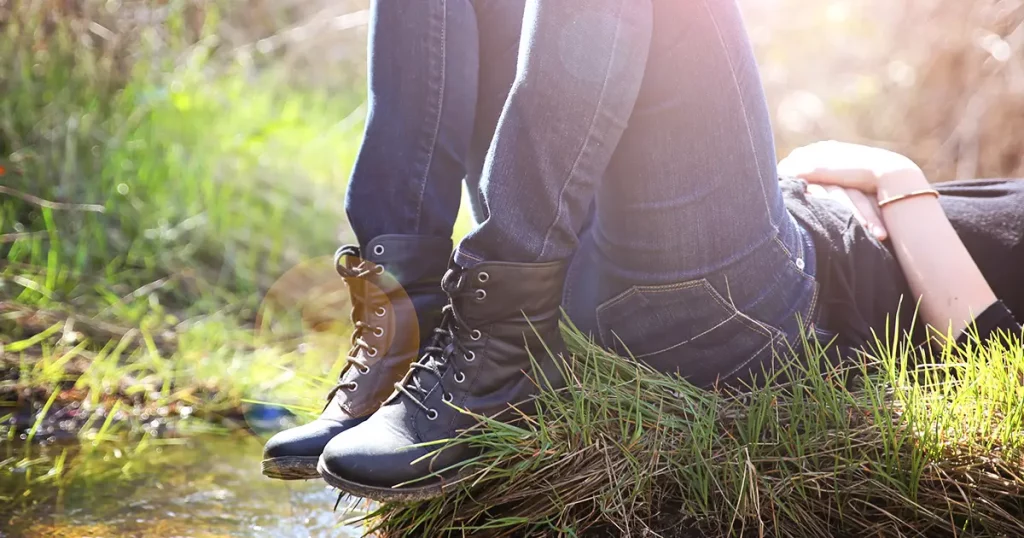 Combat boots have a lot of advantages for hiking, as well as bow hunting and other outdoor pursuits. They're designed to be incredibly tough and durable, and they're supportive, so you won't have to worry about slipping over. This is great if you're tackling steep hills or rocky, slippery ground.
The downside to combat boots is that they are heavy. Heavier than hiking boots, they might cause you a bit of fatigue, especially if you don't wear them that often. For longer trails, we'd recommend going with boots that are designed for hiking, as they offer the same benefits as combat boots, but may help to prevent your feet from aching.
What to Look for in Hiking Boots
It's important to stay safe on the trail, and part of that is to pick decent footwear. What should you look for in boots for hiking, whether combat or regular?
Here are a few key features you should look for:
1. Durability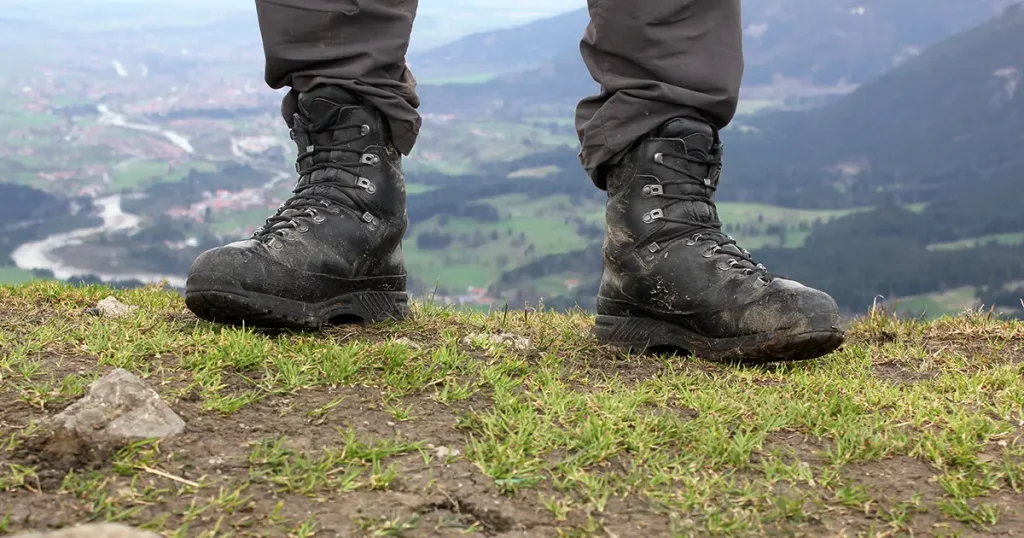 Combat boots are great for this, so that's one advantage. Hiking boots have to be durable because you can't risk them falling apart halfway through a long hike. Plus they tend to be expensive, which is even more reason to look for boots that are going to be worth the investment.
Look for good leather or synthetic uppers, and thick soles to protect your feet while you walk.
2. Stability and Protection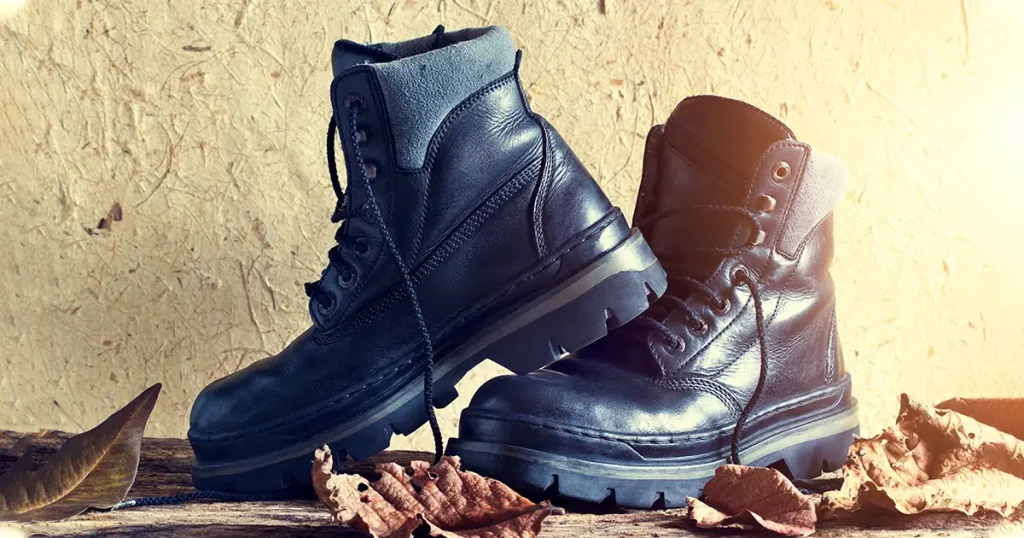 Speaking of this, hiking boots have to protect your feet. Smooth, fairly flat trails can be tackled with regular boots, but steeper, more difficult trails need special footwear to keep you safe. Many hiking boots have a reinforced toe area, which is important if you're climbing on rocky terrain.
It's also important to look at the tread on your chosen pair of boots. Look for boots with deep treads, which are important to keep your feet stable even on slippery surfaces – this is an important aspect of staying safe on the trail.
3. Fit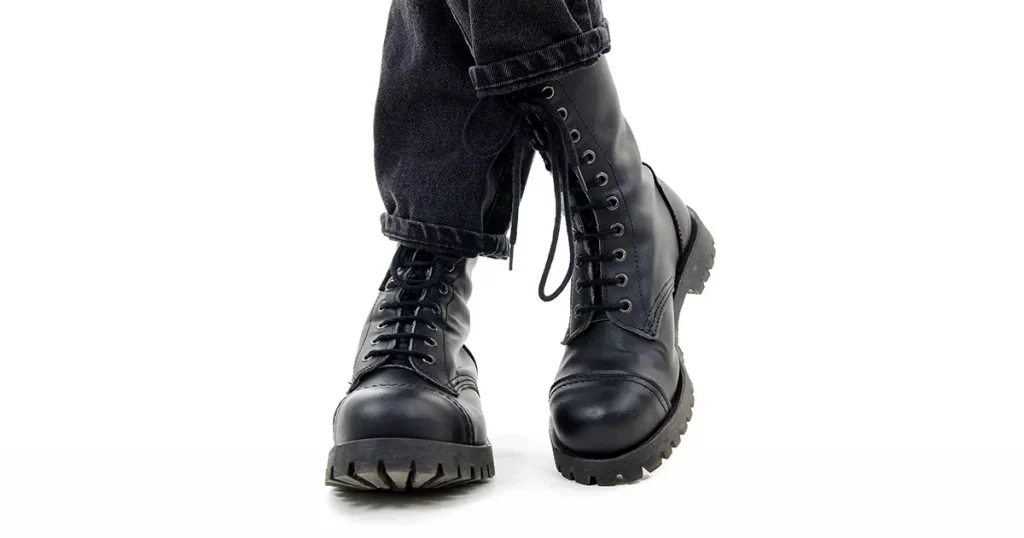 Fit is another important aspect. Boots that are too loose may cause you to slip, but boots that are too tight can be painful. Look for hiking boots, or shoes, with easy-to-use fastenings, so you can fit them snugly to your feet.
You can also get boots that are good for narrow feet, or boots for wide feet, which may help you to find something closer to your size.
If you have wide feet, we'd recommend the Timberland Men's White Ledge Mid Waterproof Hiking Boot as they have plenty of wriggle room. If you have narrow feet, we'd go for the Salomon Men's Authentic Leather & GORE-TEX Backpack Boots.
4. Comfort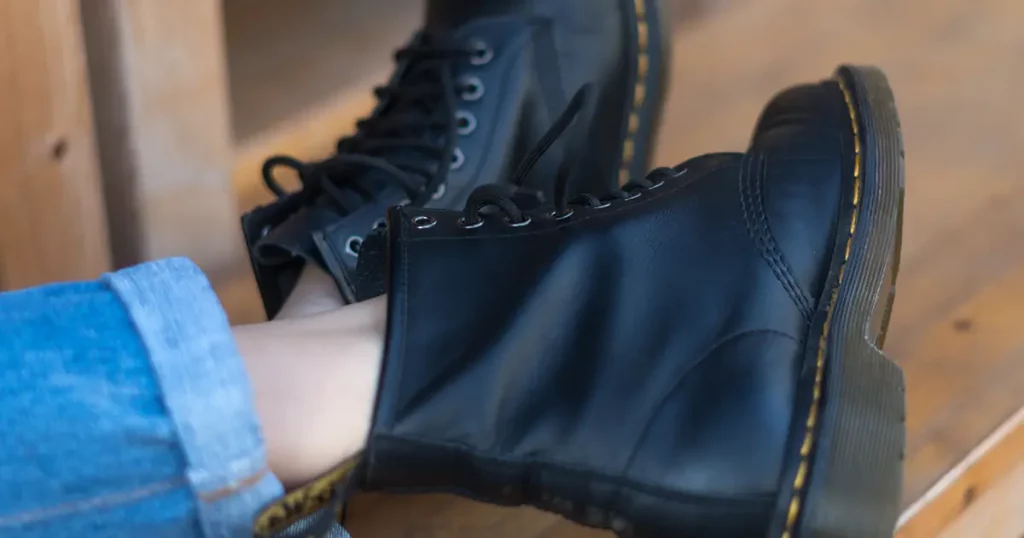 The downside of combat boots is that they may not be that comfortable to wear, as they're heavy. While regular hiking boots may need breaking in, they should feel less heavy to wear.
If you have low arches, you can look for boots for flat feet, which have extra arch support. This will provide you with the cushioning you'll need to prevent your feet from aching while you walk.
5. Weatherproofing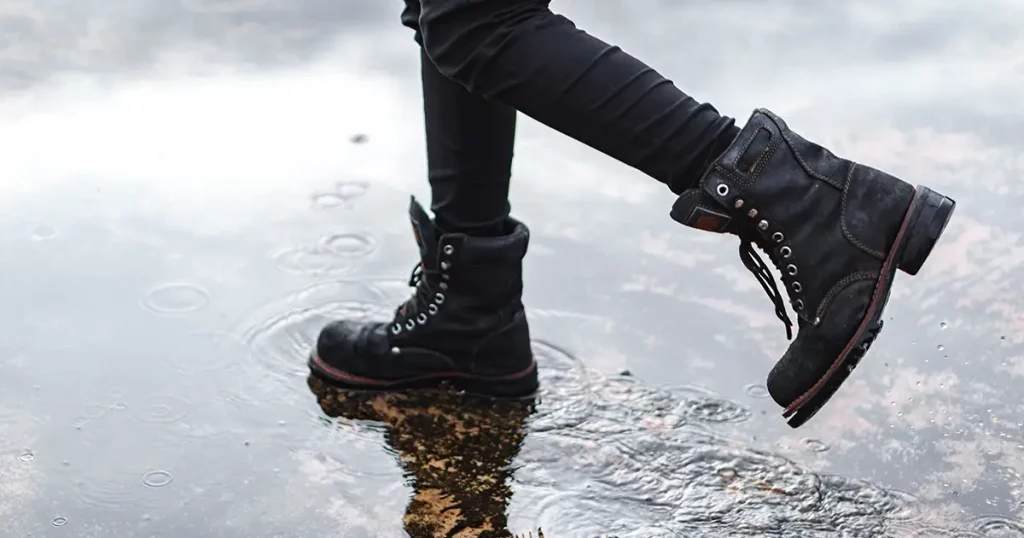 You can get waterproof boots. This means they should completely keep water out, keeping your feet nice and dry. Others are advertised as water-resistant, which means they can withstand a bit of water, but not too much before it starts to seep through.
The KEEN Men's Targhee III Height Waterproof Hiking Boot are great in terms of waterproofing, so if you're hiking in wet weather, these are the ones to go for.
Frequently Asked Questions (FAQs)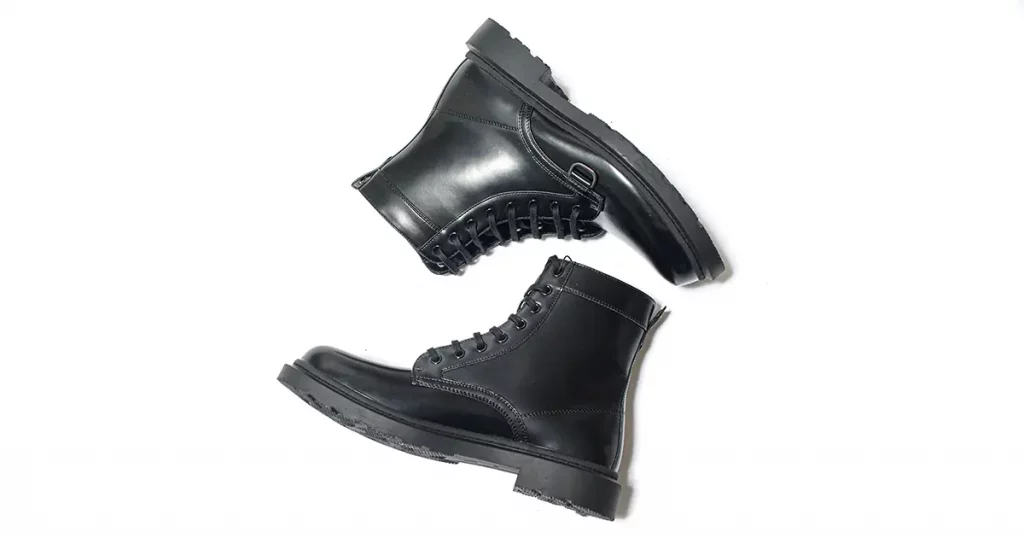 Before you go, here are some of the most frequently asked questions about hiking boots:
FAQ #1 – Are combat boots good for hunting?
Yes, definitely. Combat boots are an excellent choice for hunting, especially if you go for a pair that are neutral in color, like the Free Soldier Men's Tactical Boots, as they won't stand out too much.
If you're looking for more hunting gear, check out our guides to the best elk hunting backpack, the best daypacks for hunting, and the best bow hunting backpacks. 
FAQ #2 – Are combat boots good for light walks?
Absolutely, combat boots are fine for light walks, especially shorter walks if they're particularly heavy, as you won't have to worry about your feet getting worn out.
FAQ #3 – Are combat boots waterproof?
Yes, sometimes they are waterproof, but it depends on the brand and the style you go for – remember the difference between waterproof and water-resistant. If you're wanting to keep your feet dry no matter what, make sure you go for boots labeled as waterproof.
FAQ #4 – Is ankle support important for hiking boots?
Some people believe that ankle support is necessary for hiking, to prevent ankle injuries. It's pretty easy to roll your ankle on the trail, so that's something to bear in mind. However, some people believe that hiking boots with extra ankle support don't make much difference.
One small study has looked into this, with the conclusion that footwear makes no difference to the likelihood of ankle injuries while hiking, so whether you want extra ankle support is down to you.
To Sum Up …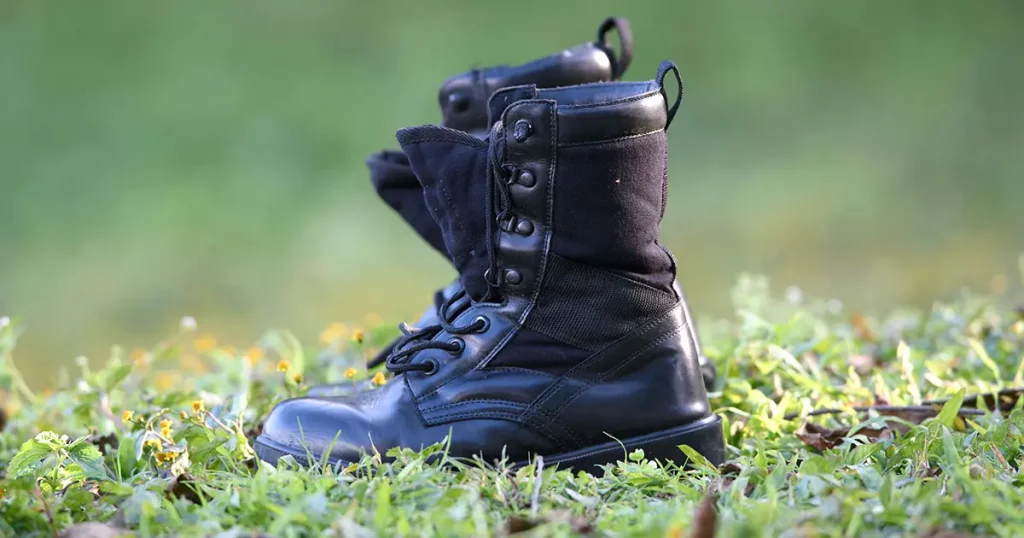 We hope this has helped you to figure out whether you can make do with combat boots, or whether you need to buy new boots specifically for hiking. If it has helped, feel free to share it online with others.
Have you ever gone for a hike in combat boots? Do you have any specific recommendations?