If you want to get into hiking for the first time, you might be wondering, are hiking boots necessary?
The bottom line upfront is this: no, hiking boots are not necessary. We would, however, recommend a good pair of hiking shoes, at least. We'll give you the reasons why we think this is true, and the advantages of wearing hiking shoes over regular shoes for tougher terrain.
Are Hiking Boots Necessary?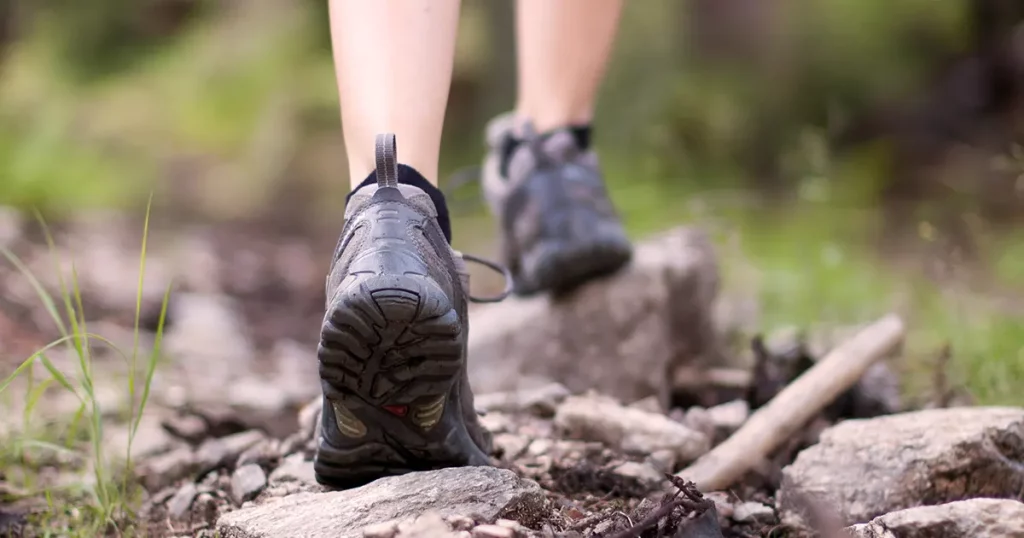 The most important thing is that you go for protective, supportive, comfortable footwear. However, there are more options out there than just hiking boots. In fact, hiking boots may not be the best choice, depending on the terrain you're hiking on.
We'd recommend going for a pair of hiking shoes, rather than regular shoes or sneakers. This is because they offer more protection, which is important if you're hiking on uneven ground. If you don't like the bulky, heavy feeling of hiking boots, this could be a good compromise.
5 Reasons why hiking footwear is better than regular shoes
Here are 5 reasons why specific hiking shoes, or boots, are better for hiking than regular shoes for hitting the trail:
Reason #1 – Protection
Hiking shoes are superior in protection, making them ideal for hiking. They should protect your feet from cuts and scrapes and offer some extra protection in the toe area. For example, they might have a rubber cap or a thicker layer of material over the toe area. This is important, as it's easy to misjudge a step and accidentally hurt your toes on the trail.
Plus, hiking shoes should have a strong tread, to stop you from slipping on wet or uneven ground.
Reason #2 – Durability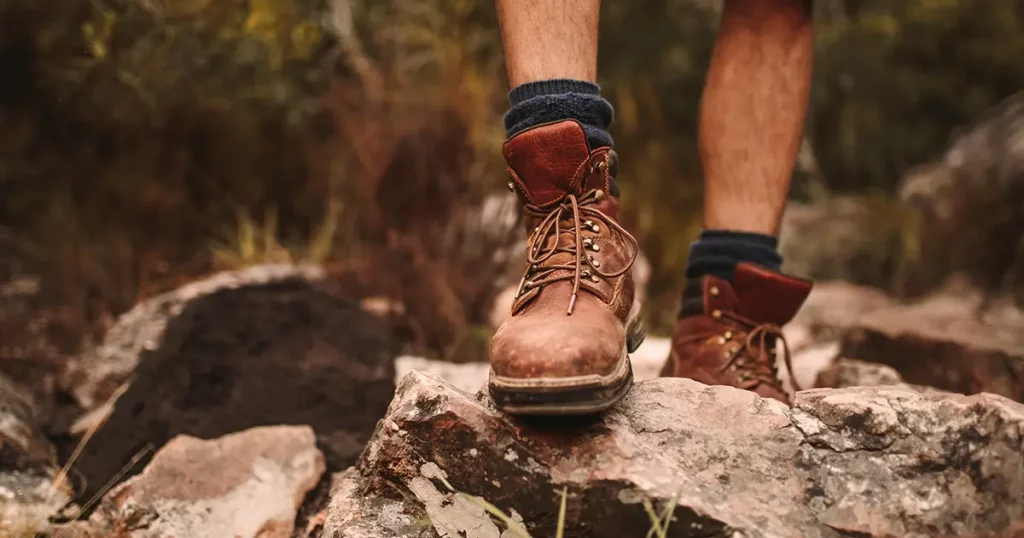 Regular shoes may wear out too quickly if you use them for hiking, making them less cost-effective than if you were to invest in a pair of hiking shoes. Plus, the last thing you want is for them to wear out or break on the trail.
Reason #3 – Ankle Support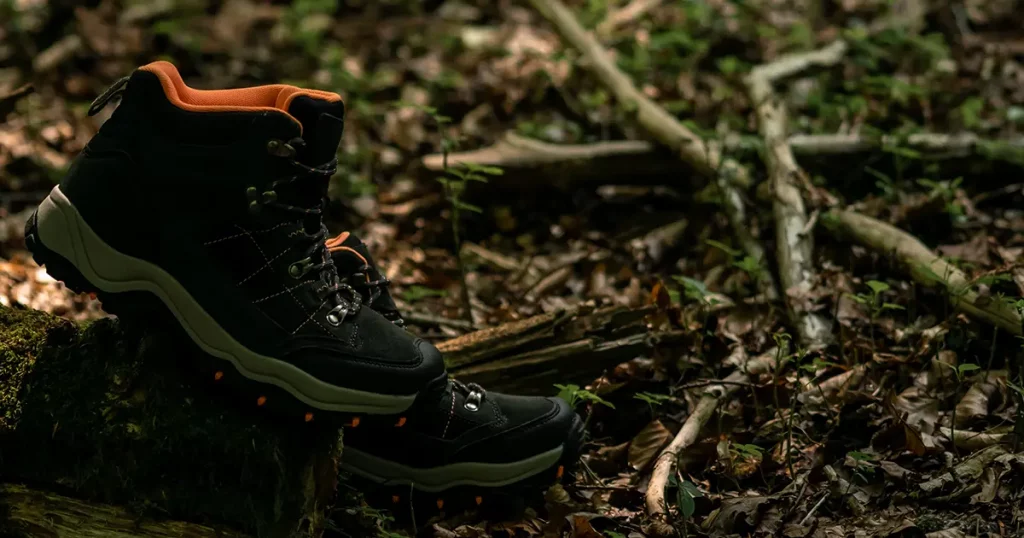 The jury is out on whether ankle support is necessary for hiking boots. Ankle injuries are fairly common when it comes to hiking, so you might be tempted to go for a strongly supportive pair of hiking boots to combat this. However, just wearing boots alone may not be enough to prevent ankle injuries from happening.
You'll find a lot of differing opinions online about this, with some people swearing by ankle boots, and others finding that the excess weight from hiking boots makes them more likely to hurt their ankles. 
One study has looked into this, but it's fairly small, with 16 participants. It seems to indicate that footwear makes no difference in terms of the likelihood of ankle injuries.
Reason #4 – Water Resistance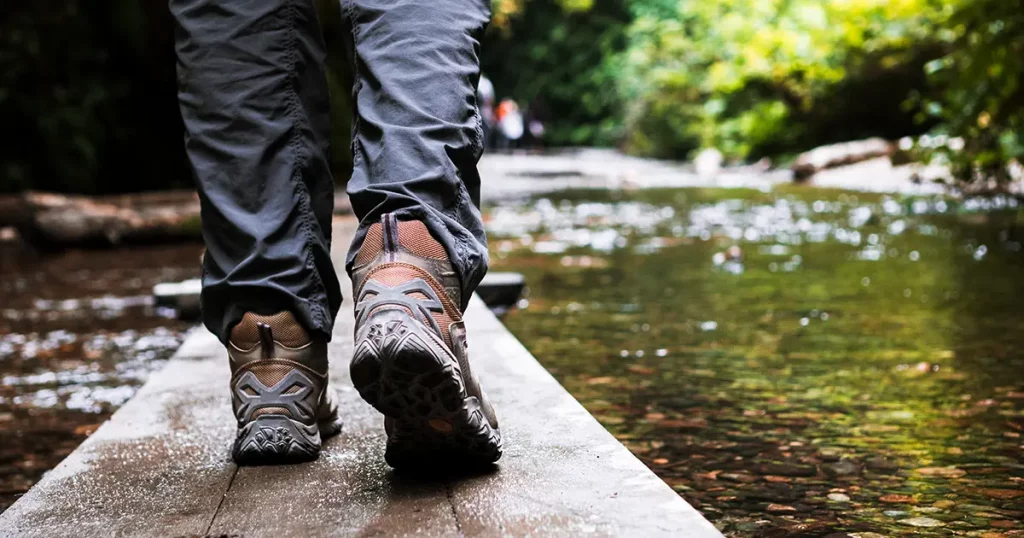 If you live in an area with unpredictable weather, or you're going to be hiking by water, you'll probably be drawn to hiking shoes because they can offer some level of water resistance.
Some hiking shoes or boots are waterproof. This means they should be able to keep your feet dry even in a downpour. Others are water-resistant, which means they'll keep a small amount of water away before it starts to leak through.
Reason #5 – Warmth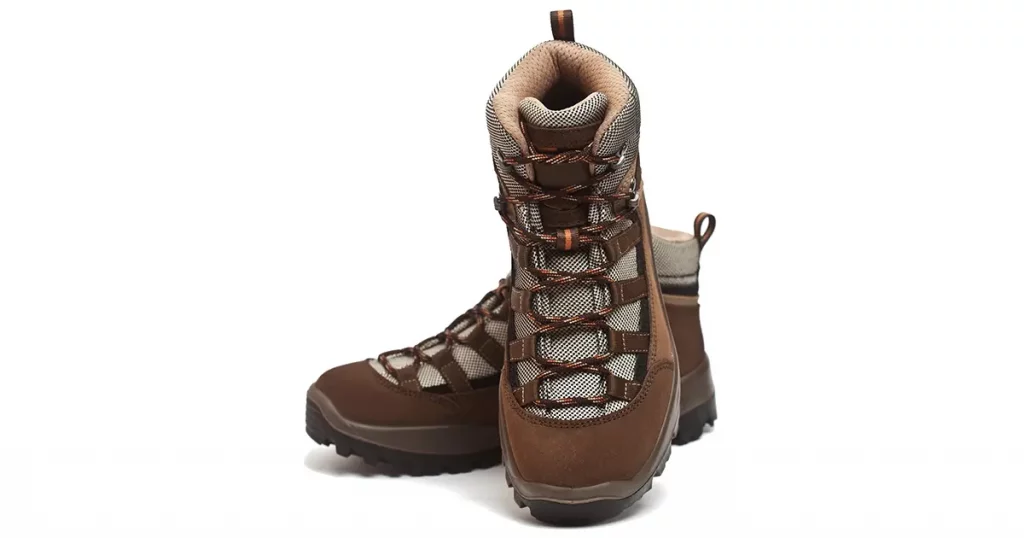 This is the one key area where hiking boots have an advantage. Hiking boots are warmer than hiking shoes or sandals. It's important to keep your feet warm on a cold weather walk, and some hiking boots have extra insulation built into them for this purpose. Plus, they'll keep your ankles warmer than regular shoes or hiking shoes.
Hiking Boots – Our Recommendations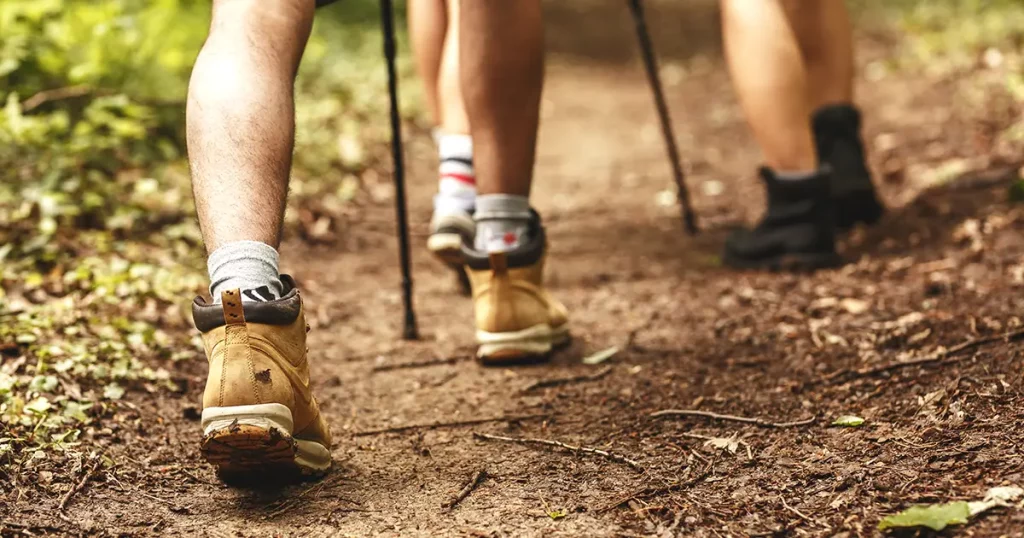 We've got a few recommendations if you want to invest in good hiking footwear.
The KEEN Men's Targhee III Height Waterproof Hiking Boots have excellent arch support, and they're waterproof. This makes them ideal if you're hiking near water or you want to keep your feet warm.
If you're wanting to go for hiking shoes as a good middle-ground option, we'd go for the Blowind Hiking Shoes. They're comfortable and durable, with extra toe protection. Plus, you can get them in wide fit sizing, which is perfect if you have wide feet and normally struggle to find shoes that fit.
Finally, if you're hiking in warmer weather, you might consider going for a pair of hiking sandals. These are designed to offer some protection while keeping your feet cool. Plus, they dry out quickly, ideal if you'll be in and out of the water. We'd recommend the Chaco Men's ZVolv 2 as they're super comfortable!
Frequently Asked Questions (FAQs)
Here are some of the most frequently asked questions about hiking boots:
FAQ #1 – Will I have to break in my hiking boots?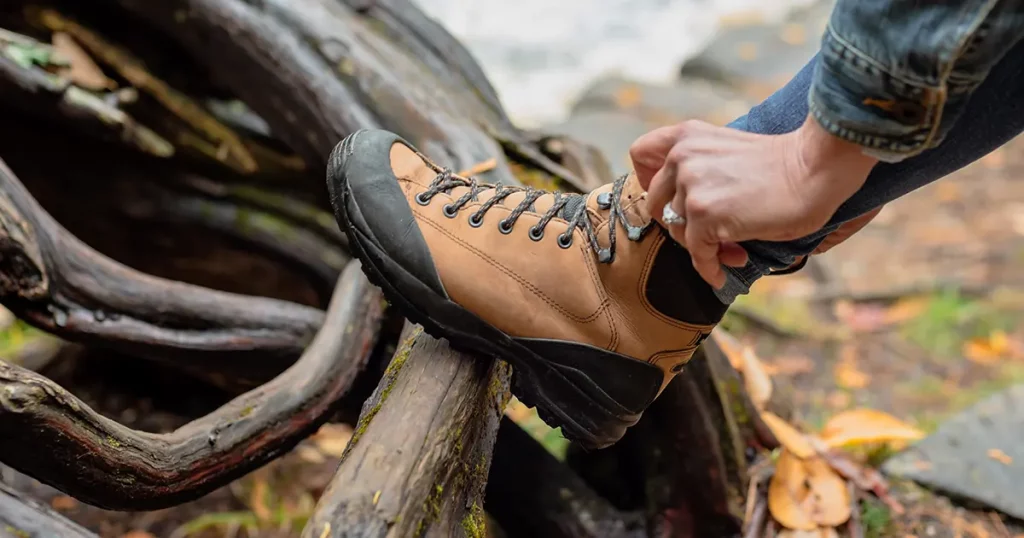 Most boots do require some breaking in, yes. That's another advantage to hiking shoes, as they should be comfortable to wear straight away.
It's best to break in your hiking boots by wearing them in small bursts, around the house, or to run errands, before taking them out on a short trail to see how they feel.
FAQ #2 – Can I wear hiking shoes for fishing or hunting?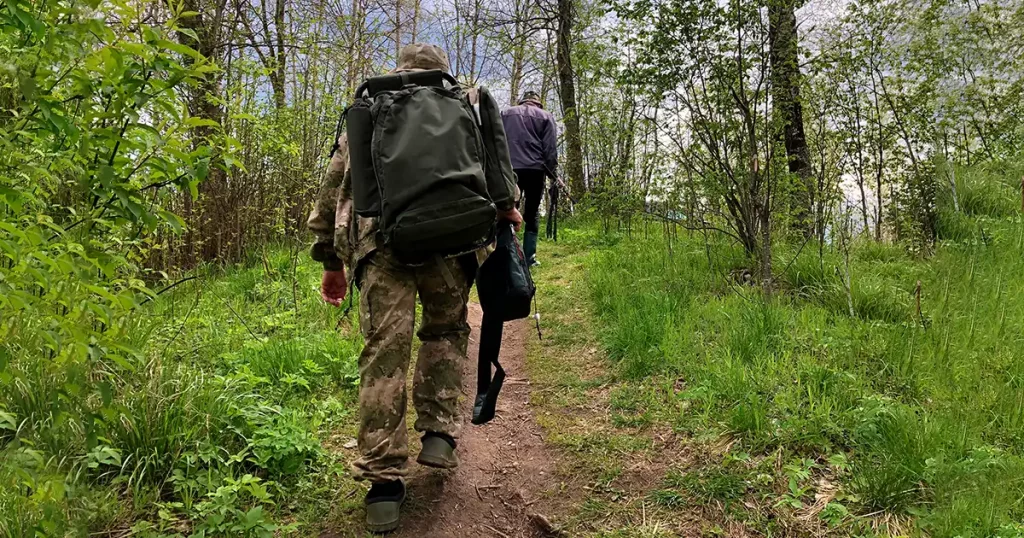 Yes, they make ideal hunting footwear (although you'll have to make sure they don't stand out too much in case you accidentally draw attention to yourself). You can get some more recommendations for hiking gear in our guides to the best elk hunting backpack, or the best bow hunting backpack.
For fishing, hiking sandals work really well, but you might want to look at specific fishing shoes too.
FAQ #3 – Can I still wear hiking shoes if I have flat feet?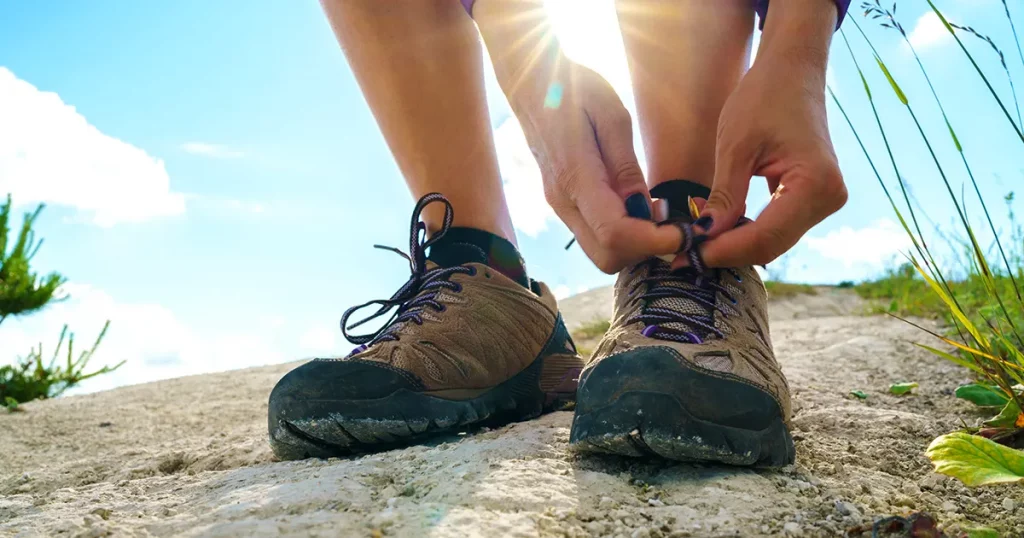 If you have flat feet, you might find it more difficult to get comfortable footwear. Luckily, there are plenty of hiking shoes out there with excellent arch support, like the Salomon Men's Authentic Leather & GORE-TEX Backpack Boots.
To Sum Up …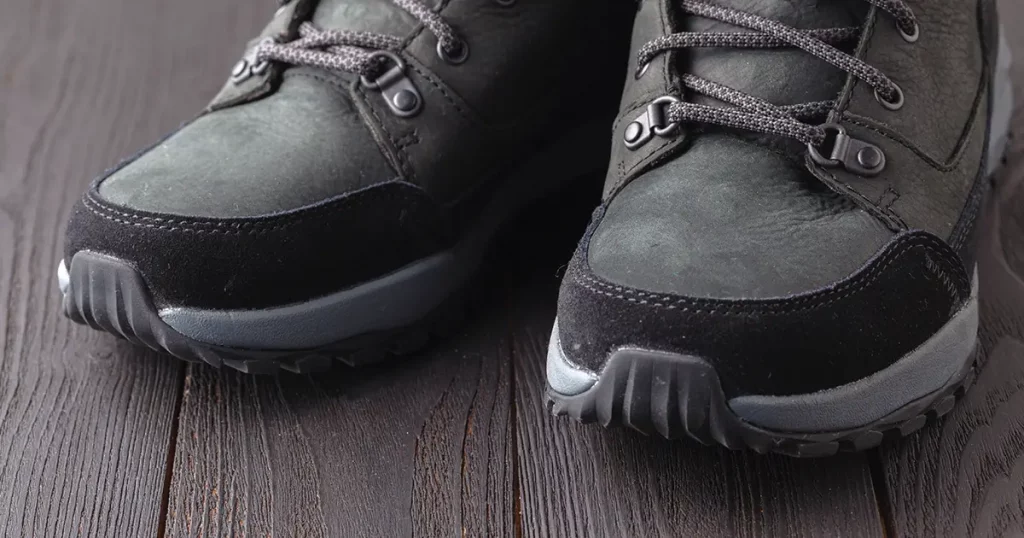 We hope this has helped you to figure out whether you need to invest in a pair of hiking boots or not. If it has, please feel free to share it online with your friends and family.
Do you prefer hiking in shoes or boots? Do you have any tips? We'd love to hear your thoughts!