Once you've broken in your hiking shoes, they might well be the most comfortable shoes you own. The question is, can you wear hiking shoes every day, and is it healthy for your feet to do so?
We've got the full answer here, as well as some hints and tips on what to look for if you want to buy some new hiking shoes.
Is It Okay to Wear Hiking Shoes Every Day?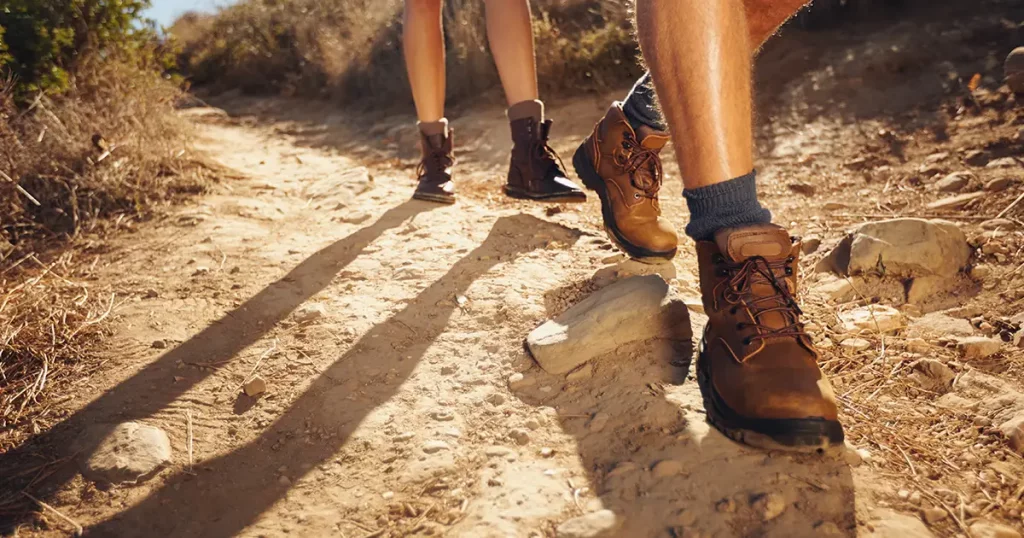 The answer is: yes! There's no reason why you can't wear hiking shoes every day, and they certainly shouldn't be damaging to your feet if you want to wear them more often.
Hiking shoes, especially once you've broken them in, should be comfortable, breathable, supportive, and fairly weather-resistant. That makes them a tempting option to wear every day, and there's certainly no reason (barring dress codes!) why you shouldn't wear them to run errands, go for walks, etc.
However, there is one thing to consider. Every time you wear your hiking shoes, you'll be introducing more wear-and-tear to them. Hiking shoes can be expensive, after all. So just bear in mind that if you want to wear them more often, you'll probably have to replace them more quickly.
Ideally, we'd recommend having separate hiking shoes and day-to-day shoes. This is because your hiking boots or shoes will need a lot of traction, particularly if you're using them on uneven, slippery surfaces. You don't want to wear the tread down unnecessarily, as you may need it to grip on your hiking adventures to stay safe.
If you love your current hiking shoes, it might be a good idea to buy the same pair again. This way, your original hiking shoes can be used just for hikes, and they can get as dirty or grimy as necessary, and you can keep your 'day-to-day' shoes separate.
What Should I Look for in Hiking Shoes?
There are a few things to look for:
Tread/Stability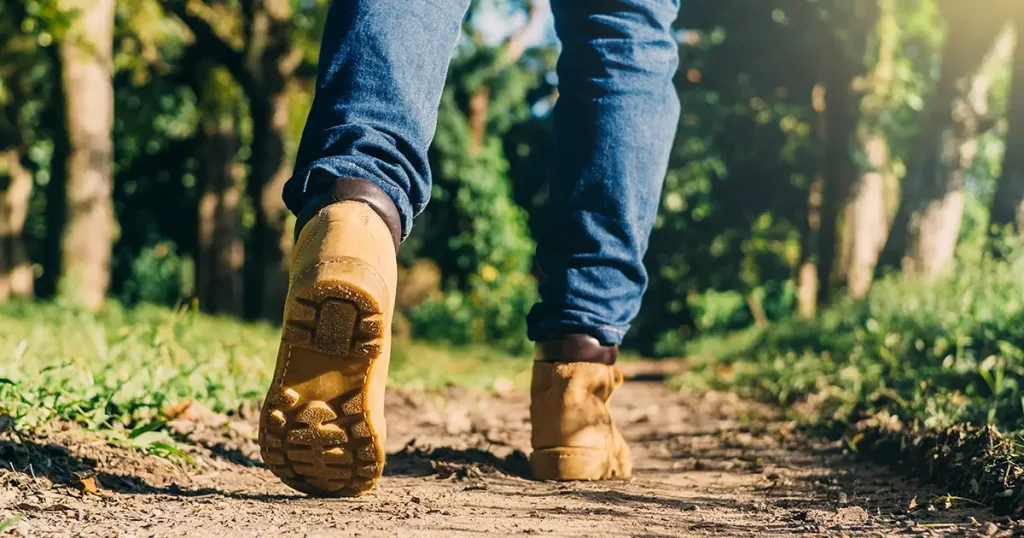 This is important. Your hiking shoes should have a deep tread, allowing you to stand on slippery, rocky ground without worrying about falling over.
You should also look for shoes that fit your feet properly. If you have wide feet, look for the 'wide fit' option, and if you have narrow feet, look for shoes that can be tied up tightly. You want them to fit snugly without being too tight, to prevent you from either tripping over, or getting blisters.
Weatherproofing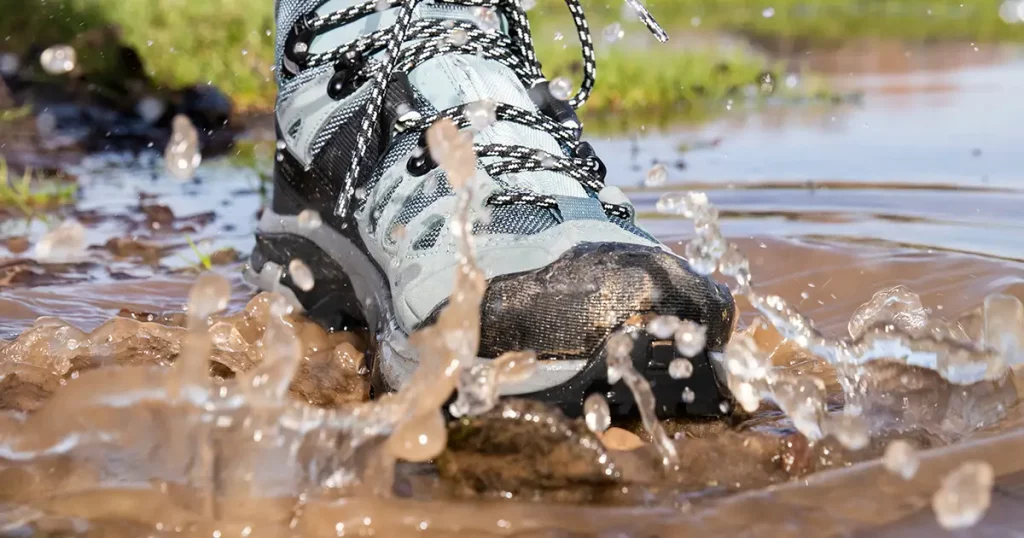 Weatherproofing is another key factor. If you're planning on hiking in bad weather or near water, look for 'waterproof' boots, not 'water-resistant'. The latter will keep your feet dry for a little while, but the former should adequately protect your feet even if you have to wade through puddles.
You should also look for insulated boots if you're hiking in colder weather (particularly if you're hiking in the snow).
If you're hiking in warm weather, look for breathable boots to stop your feet from getting too hot. You can also look for hiking sandals, which will dry quickly even if you have to cross a stream or something similar on your hike.
Comfort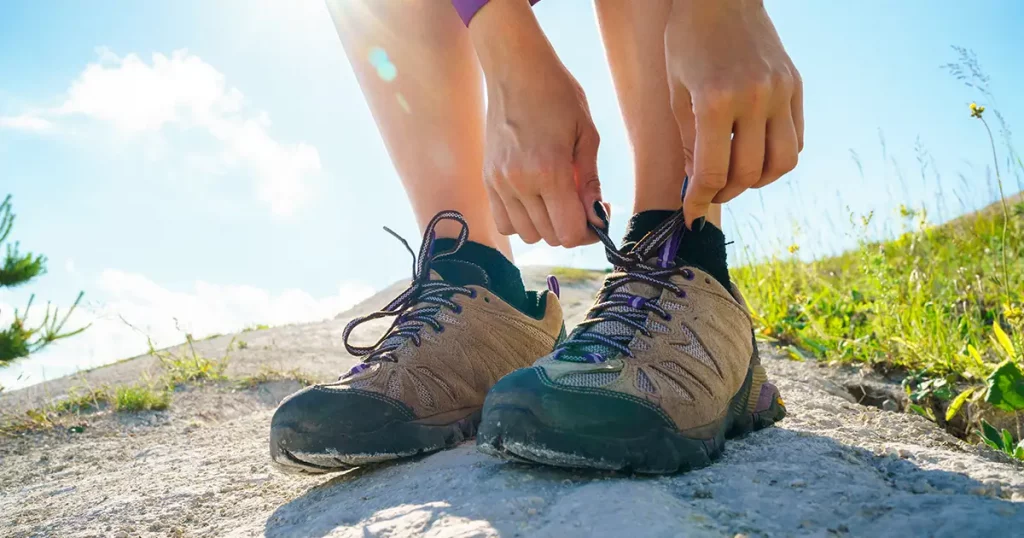 You'll also want to look for comfortable shoes! While they may need to be broken in, your boots or shoes should feel lightweight enough to keep you comfortable, while providing plenty of support. Look for extra protection in the toe area, too. It's easy to misjudge a step and stub your toes, so this will come in handy.
You may also find shoes with extra arch support. These are designed for hikers with flat feet, as it compensates for having low arches.
Frequently Asked Questions
Before you go, here are some of the more commonly asked questions about hiking shoes:
How can I take care of my feet after a hike?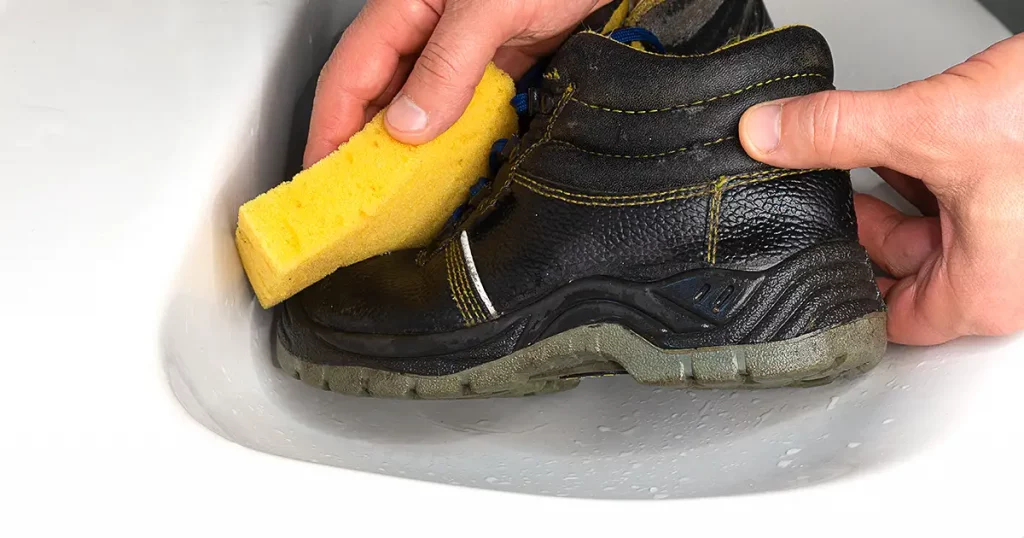 There are a few things to think about:
Choose proper-fitting shoes. Make sure they fit closely to your feet without being too snug. It may take a little trial and error to get the sizing right, but it's worth persevering.
Remove your shoes when you get home to allow them to stretch out and relax.
Take care of any blisters or sore patches (these can happen on long hikes) by cleaning them and dressing them if appropriate.
If your feet are aching, soak them in water with Epsom salts. This should bring instant relief!
How is hiking good for your body?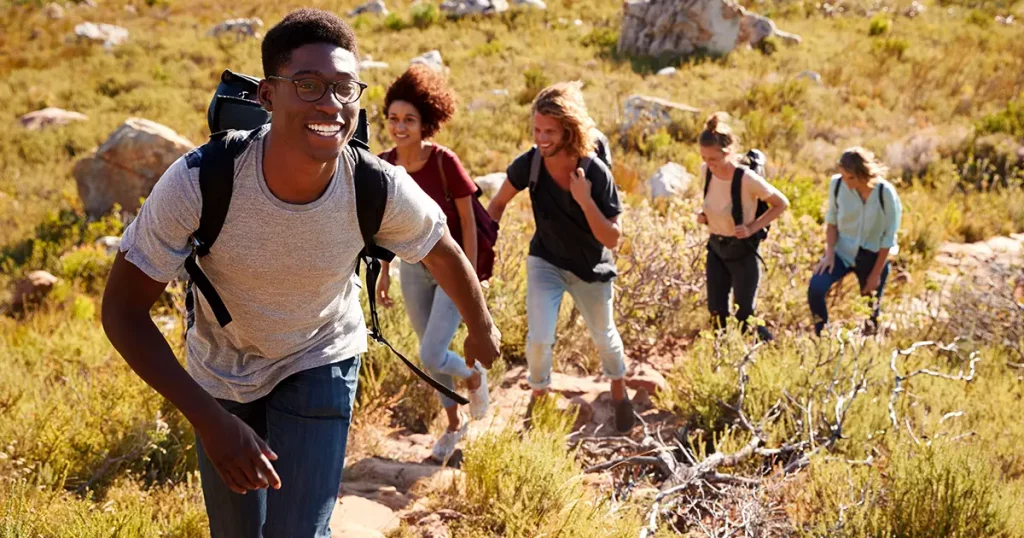 Hiking is excellent for tons of reasons! It's excellent for your heart, for increasing endurance and strength, and it can even improve some conditions like high blood pressure.
It's also great for your mental health. Hiking can calm your nerves and give you a sense of peace and tranquility. You can also enjoy the benefits that come from exercise, including a rush of happy hormones.
WebMD has the full lowdown on the physical and mental health benefits of hiking if you want to know more.
Can I wear my hiking shoes for exercise?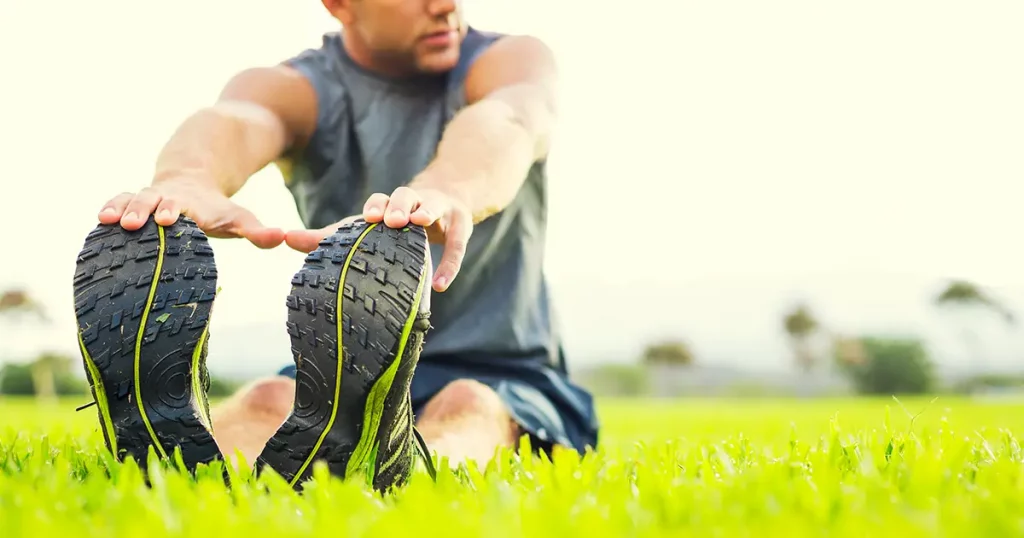 We would recommend wearing lightweight shoes for exercise (other than hiking, of course). Hiking boots might be a little too heavy, making your exercise routine harder than it needs to be.
Can I wear my hiking shoes on a hunt?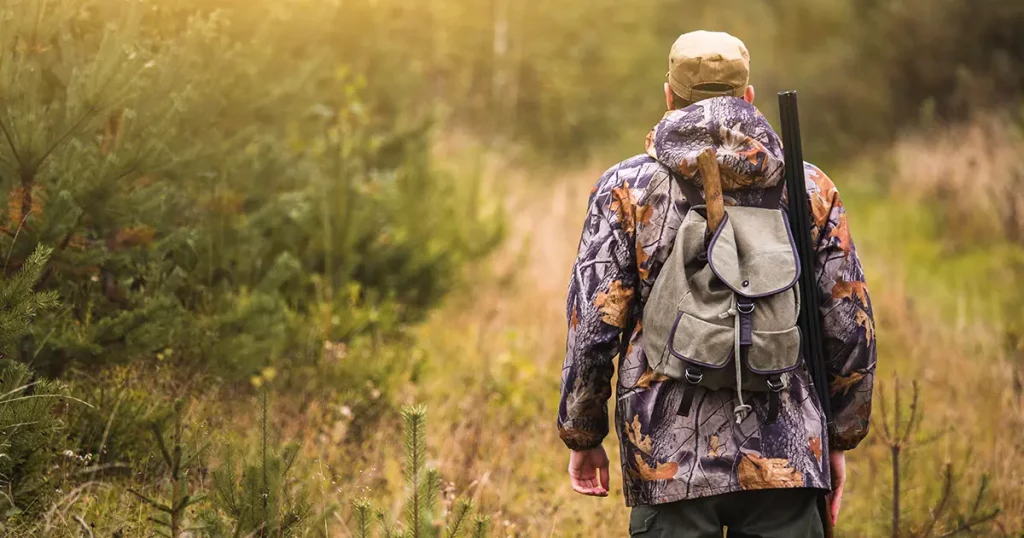 Yes, you can! Just make sure you go for boots that don't stand out too much, as you might draw too much attention to yourself. That's the last thing you want to do when it comes to terrain concealment!
If you're looking for more hunting gear, check out our guides to the best elk hunting backpack, the best daypacks for hunting, and the best bow hunting backpacks.
Our Final Thoughts …
We hope this has helped you to figure out whether to wear your shoes both on and off the trail.