Known for being waterproof and durable, you might be wondering: Are Red Wing Boots good for hiking? Are they comfortable and tough enough to hit the trail? And are they worth the investment?
Read on for our opinion on this, as well as some hints and tips on what to look for in hiking boots, some recommendations, and answers to frequently asked questions.
Red Wing Boots: Are They Okay for Hiking?
Overall, we'd say Red Wing boots aren't good for hiking.
This isn't a hard-and-fast answer. These boots will hold up on a short or easier hike with no problems. 
However, they just can't maintain the kind of traction you will need to tackle steep or uneven trails. Traction is really important, especially if you're hiking near water or in bad weather conditions, to help your shoes 'grip' to the surface you're standing on. 
Red Wing boots have decent traction, to begin with, but the rough, uneven surface of a trail will very quickly wear the soles down, which can potentially be very dangerous while hiking. Plus, they're on the pricey side, which means you won't be getting good value for money if they wear out fast.
The other reason why we wouldn't recommend Red Wing boots for hiking is that they just aren't designed for this purpose. They make great work boots, but they're pretty heavy. Some hiking boots are heavy anyway, but if you prefer lighter hiking shoes, you'll want to rethink the Red Wings.
What About Light Trails?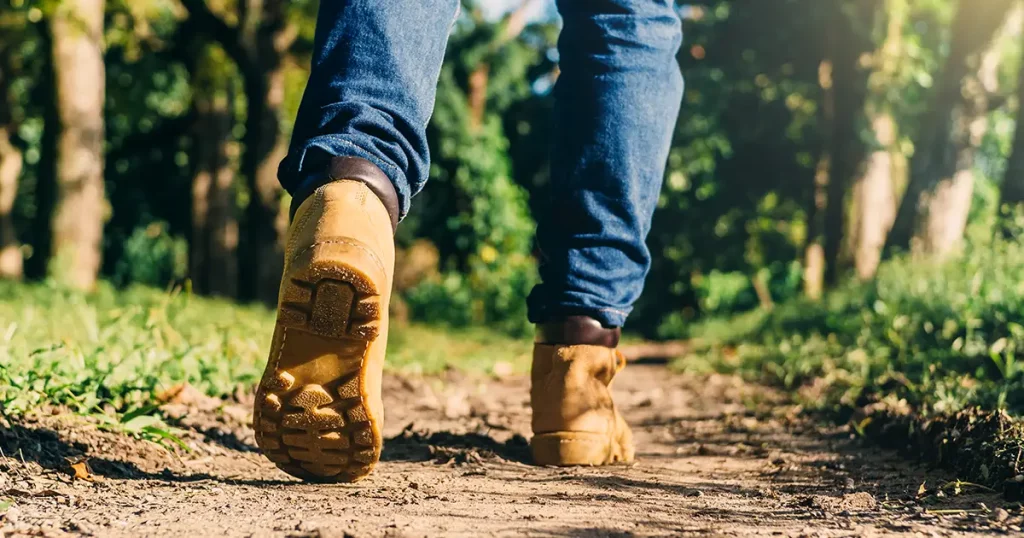 For light trails or walks, you can get away with using Red Wings for sure.
For women, we'd recommend the Red Wing Heritage Women's Iron Ranger boot. Made from high-quality leather, these boots have a toe cap to keep your feet safe, and they look great.
For men, check out the Red Wing Heritage Weekend Chukka Red Maple boots. They're super comfortable, made from soft leather, and they look great for casual wear as well as lighter walks.
What to Look for in Hiking Boots
If you're still searching for a pair of hiking boots, here are a few key details to keep in mind:
Fit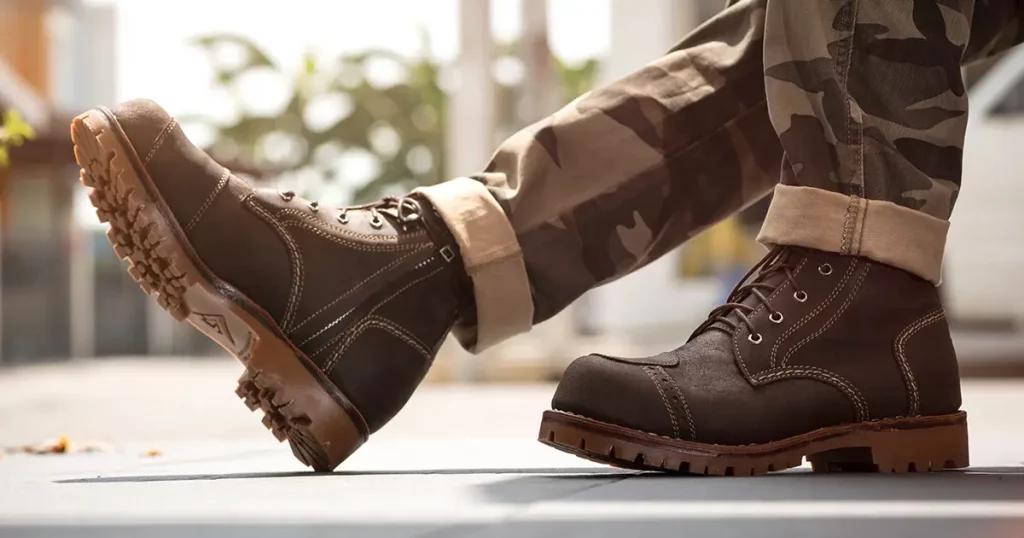 Fit is really important. Your boots should fit snugly, without being too tight. If you tie them up too tight, you risk developing painful blisters. If they're too loose, you risk your feet sliding around inside them, which can cause you to trip.
If you have extra sizing concerns, you can look for hiking shoes for narrow feet or hiking shoes for wide feet. If you have flat feet and you need extra arch support, you can find hiking shoes for flat feet.
Safety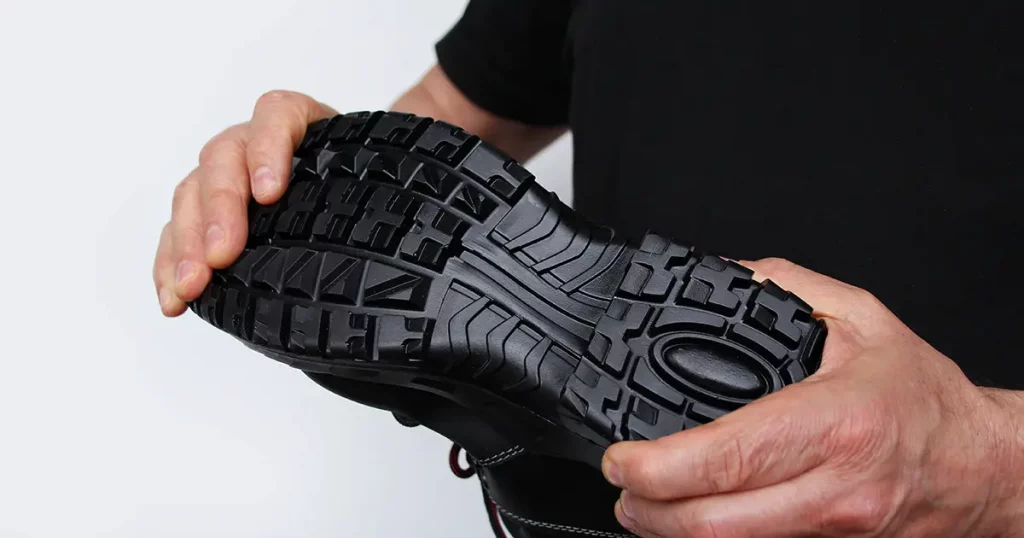 Traction really is key. Your hiking boots should have deep lugs (the grooves on the soles). These will keep your feet stable even on slippery, uneven surfaces, so it's super important.
If you're worried about protecting your toes, look for boots with a reinforced toe cap area.
Weatherproofing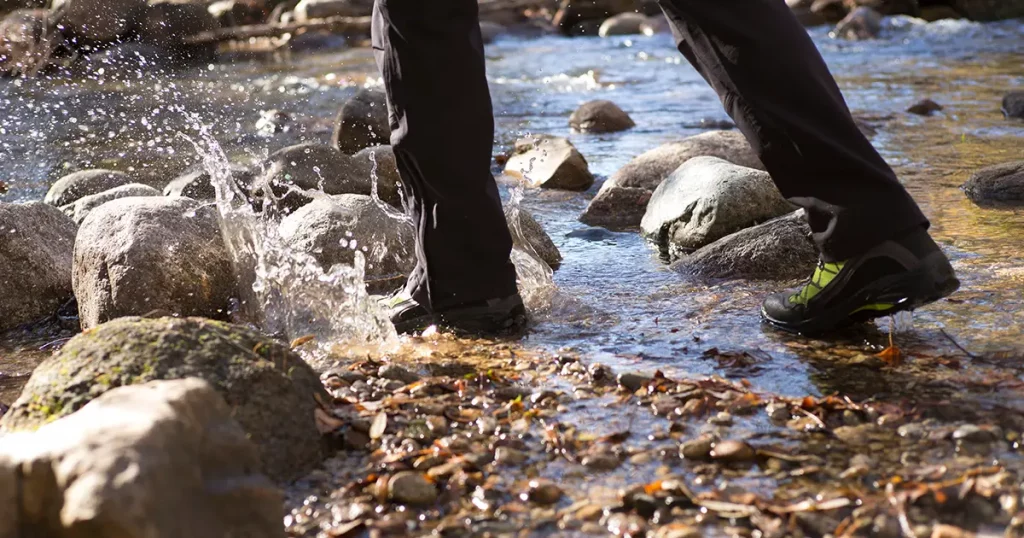 Hiking in bad weather can be tricky, but you'll find it a lot easier with the right clothing and footwear. There's a difference between waterproof and water-resistant shoes. Waterproof is the one to go for if you want to keep water out completely, while water-resistant will work perfectly well to keep your feet dry in the odd rain shower, but won't withstand you wading through deep puddles.
If you're hiking in cold weather or snow, look for boots with extra insulation, as these will protect you from getting too chilly.
You should also look for hiking boots with decent ventilation. Look for breathable uppers, as this will allow your feet to breathe while still protecting them from the elements.
Comfort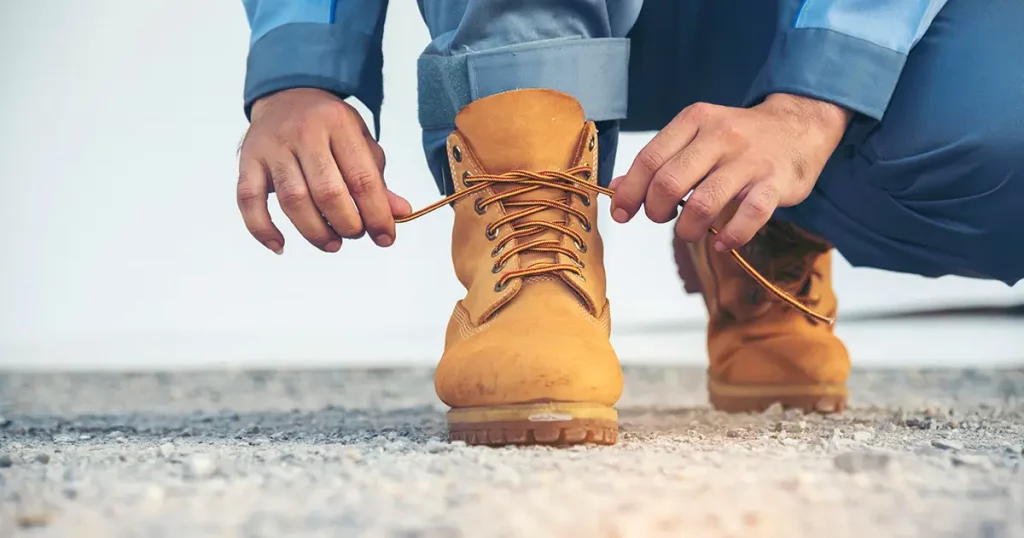 Comfort is obviously important. The last thing you want on a long trial is to have aching feet. However, it can take some time to break in your boots (more on that a bit later). Your boots should, after breaking in, feel comfortable to wear, protective without being too heavy.
Durability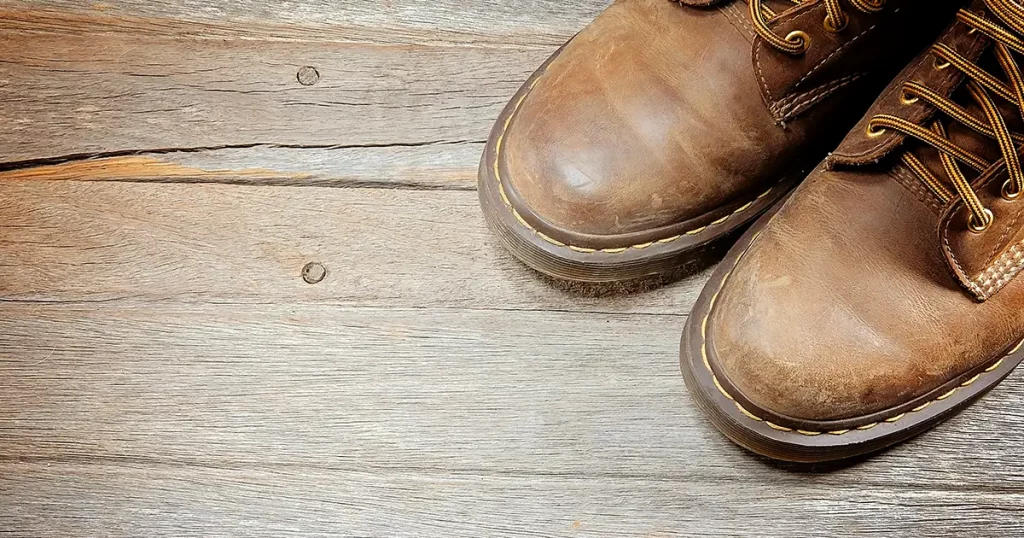 One of the key reasons why Red Wing boots aren't great for hiking is they just aren't able to hold up for long, repeated hikes without wearing down. If you want your boots to last, look for super-tough rubber soles, and leather or synthetic uppers. You can also look for high-quality stitching, which will prevent your boots from falling apart.
Hiking Boots – Some Recommendations
If you want hiking boots that can stand up to the elements, we have a few recommendations.
Hiking Boots for Men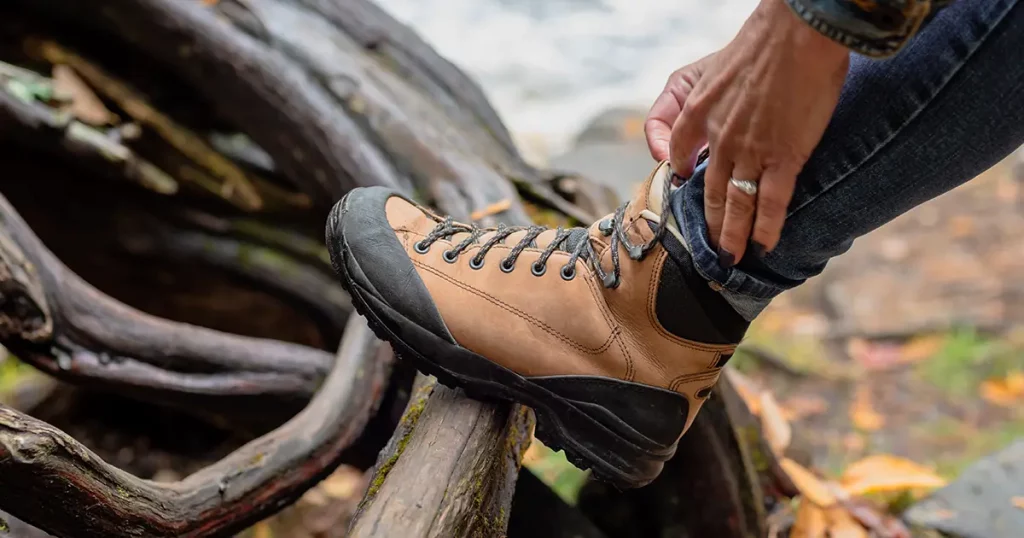 For colder weather, we'd recommend the Timberland Men's White Ledge Mid Waterproof Hiking Boot. They have good grip, excellent ankle support, and they're nice and warm for colder weather. They're waterproof too, which is great. They come in regular and wide fit sizing.
You can also check out the Salomon Men's Authentic Leather & GORE-TEX Backpack Boots. These are better for narrow feet, as they can be tied up super tight. They have great shock absorption and decent waterproofing, too.
Plus, if you want something totally waterproof and very stable, it's worth looking at the KEEN Men's Targhee III Height Waterproof Hiking Boot. They have a breathable membrane to keep your feet dry and cool, but the outer layer is water repellant, so they're perfect if you plan to hike near water.
Hiking Boots for Women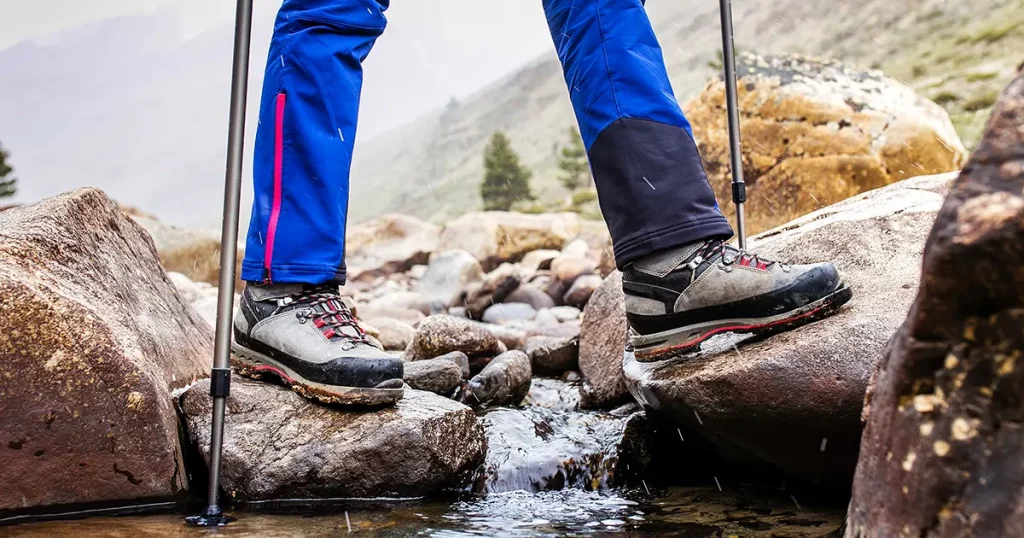 For women, we'd recommend the . They're incredibly comfortable, with removable foam insoles. They're also durable and tough, with a breathable membrane to keep your feet cool.
If you want waterproof boots, look at the Columbia Newton Ridge Hiking Women's Waterproof Boots. They have a thick rubber sole and leather uppers, with excellent traction, and they're very good at keeping water out.
If you're new to hiking and you don't have a big budget to spend right away, check out the NORTIV 8 Women's Waterproof Hiking Boots. They have advanced traction soles, ideal for keeping you stable on the trail, and they're both breathable and water-resistant.
Frequently Asked Questions
Before you go, here are some frequently asked questions about Red Wing boots (and hiking boots in general):
Do Red Wing boots need breaking in?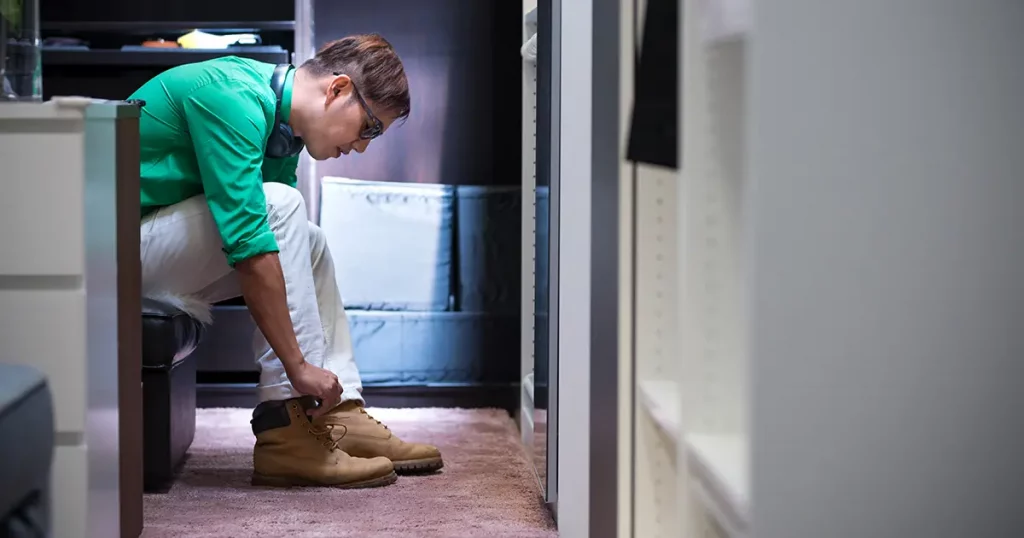 Many Red Wing boots need breaking in. The best way to do this is by wearing them in short burts around the house, then gradually increasing the wear by taking them out for short walks until the leather begins to soften a little.
It's best to take a small first aid kit with you on a hike (if you do plan to wear them for this purpose). Look for something like the Coleman All Purpose Mini First Aid Kit, which is small and compact enough to carry easily. If you get a blister or a sore spot on the trail, you can protect it using a band-aid or bandage.
Does Red Wing offer repairs on their boots?
They do, but you'll have to pay for those repairs. Red Wing has a repair shop based at their manufacturing facility in Minnesota, and they offer resoling, replacement laces, leather reconditioning, heel replacement, and more. You can find out more details and pricing on their Repairs page.
How can I clean my hiking boots?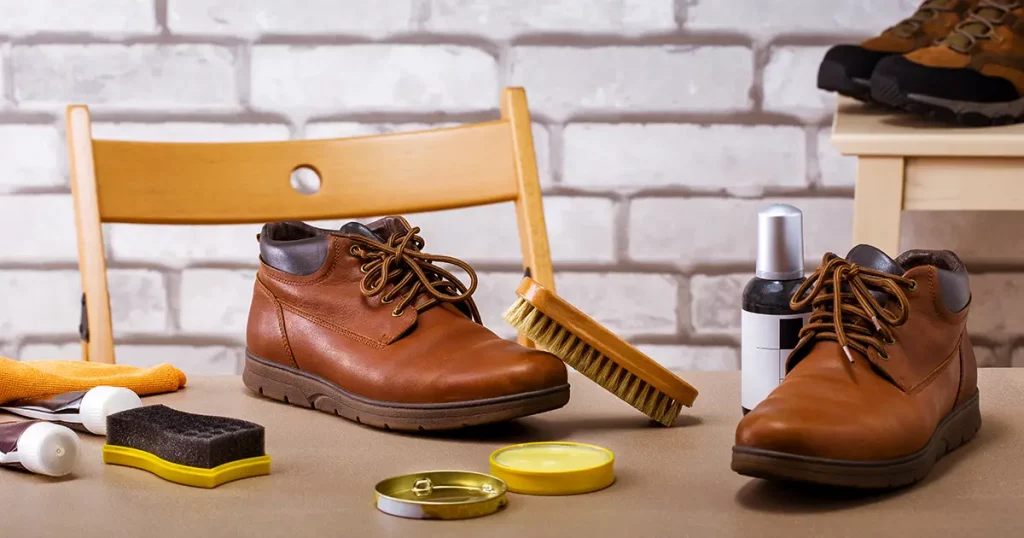 You can follow a few steps to clean your hiking boots:
Use a hose to remove excess dirt
Scrub with a brush to remove dirt and mud from small crevices (you can use mild soap and warm water for this purpose)
Leave them to dry completely in a warm, dry place (not near a heater, as this can cause the leather to crack)
Treat the leather using leather conditioning oil (but make sure to test it on an inconspicuous area first)
What socks should I wear with hiking boots?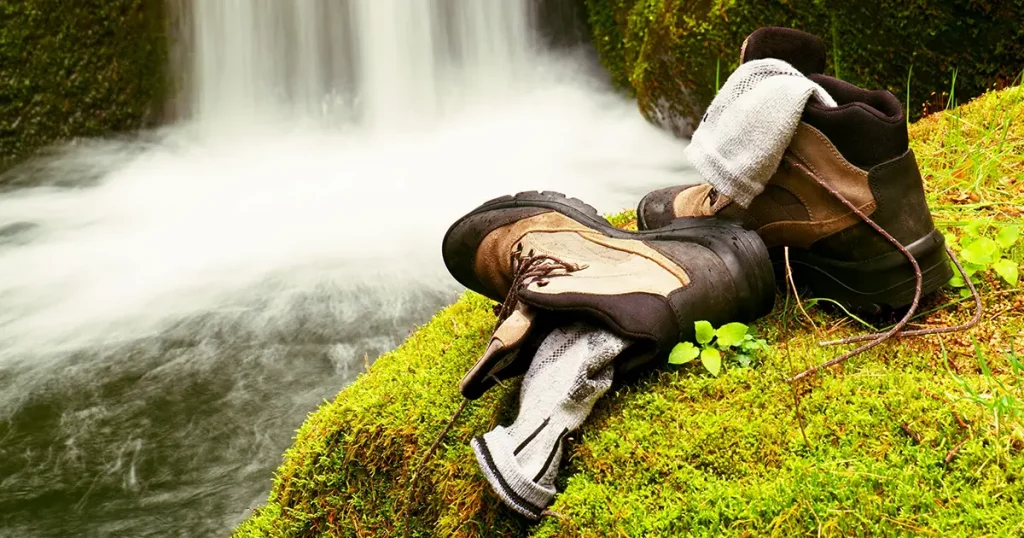 Look for comfortable, breathable socks with moisture-wicking properties if your feet tend to overheat. This means the socks will draw moisture away from your feet, making them feel dry and fresh.
We'd recommend the Dickies Women's Dri-tech Moisture Control Crew Socks for women and the Dickies Men's Dri-tech Moisture Control Crew Socks for men.
To Sum Up …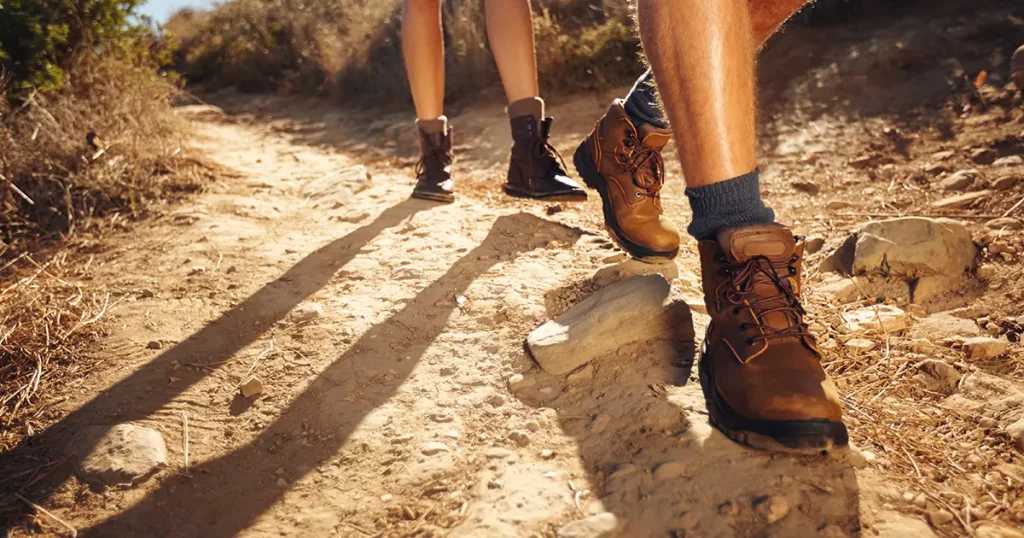 We hope this has helped you to figure out if Red Wing boots are right for your needs! While we don't think they are the best choice for tougher trails, they're pretty good for general walks and lighter hikes, as long as you're aware that they might wear down quickly if you decide to take them out on tougher terrain.