If you want to take up a new form of exercise, have a read of why we think hiking is such a complete lower body workout.
Hiking is excellent for your body in a lot of different ways. Plus, it has the benefit of being able to start small, working your way up to more difficult trails as your endurance improves.
10 Benefits of Hiking for Your Body
There are so many benefits to hiking for your body and mind, it's hard to know where to begin! Here's an overview of these benefits:
10. Endurance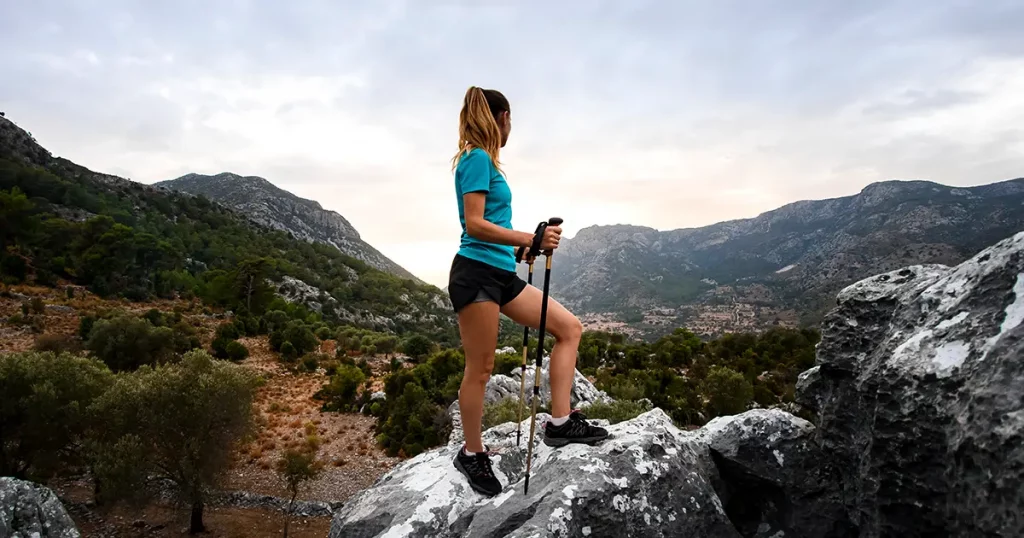 Hiking is an excellent activity for improving your general endurance. While you might get tired to begin with, it's worth persevering. Even if you can't feel it, your body will be building up stamina with each hike, and you'll be able to tackle steeper, more difficult trails before you even know it.
Hiking builds up your bones and muscles. It makes your core balance much stronger, which is beneficial if you want to do other types of exercise, too.
9. Legs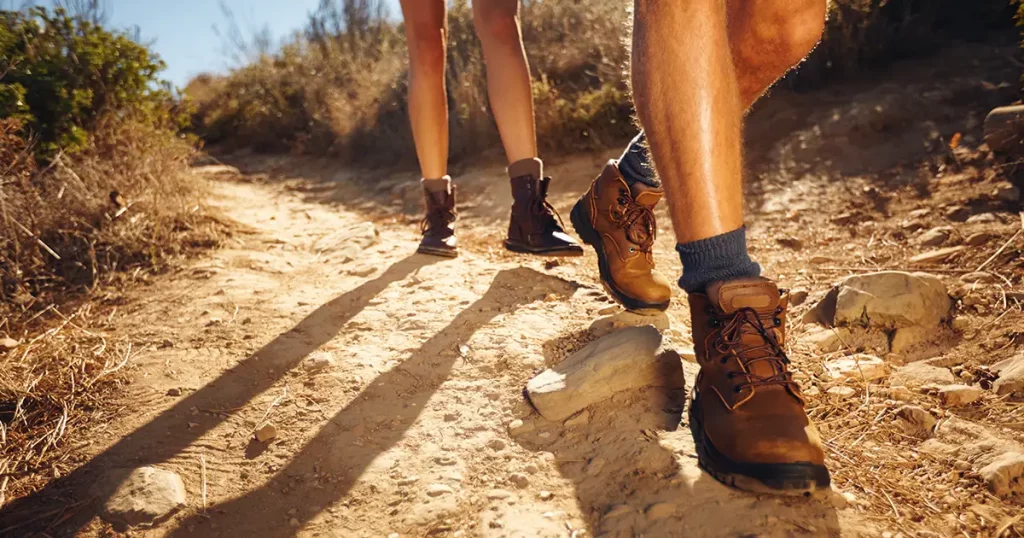 This probably isn't surprising to hear, but hiking is a great way to build up strong legs! Hiking will strengthen all the big muscles in your legs (quads, hamstrings, calves, glutes). The downhill part of the hike is best for your legs, as your large muscles will be working extra hard to keep you stable.
8. Arms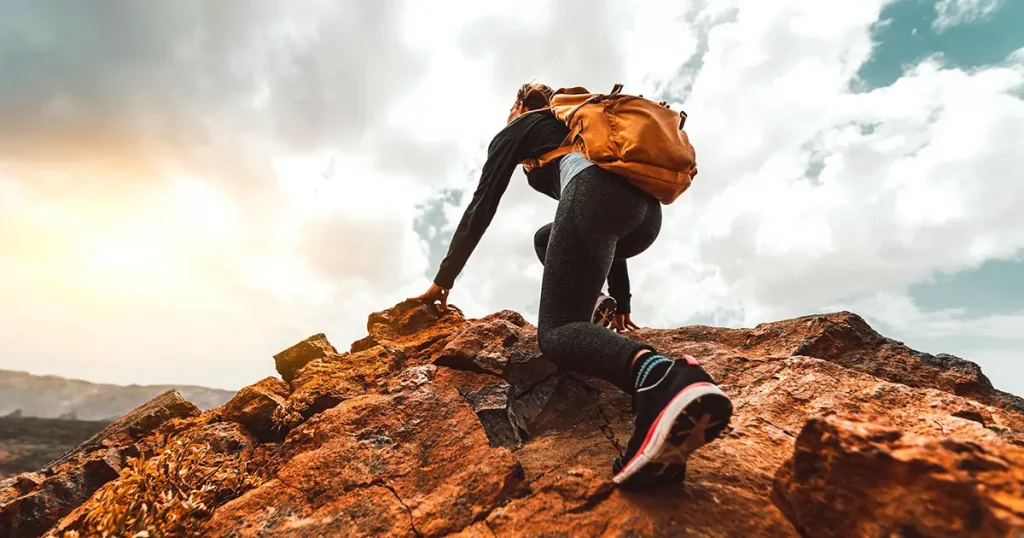 Depending on the hiking technique, you can strengthen your arms on a hike. Using hiking poles (more on those a bit later) can improve the strength of your shoulders, arms, and upper body.
7. Core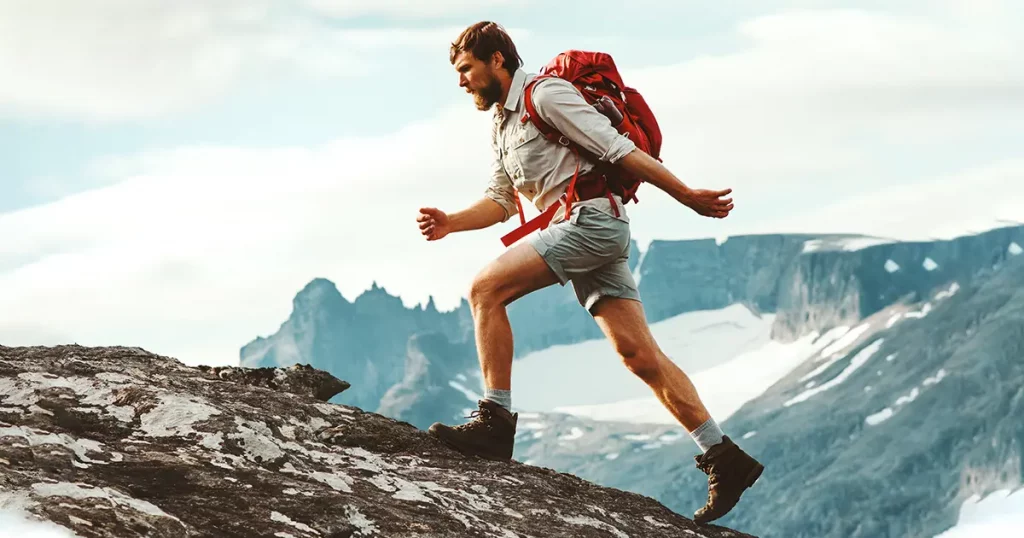 You can improve your core strength by hiking. Not only will this make you feel physically stronger, it will also help you to balance, allowing you to tackle tough terrain.
Core strength is incredibly important: it will help you with all types of physical activities, and it will help to prevent fatigue, injuries, poor posture, and back pain.
6. Heart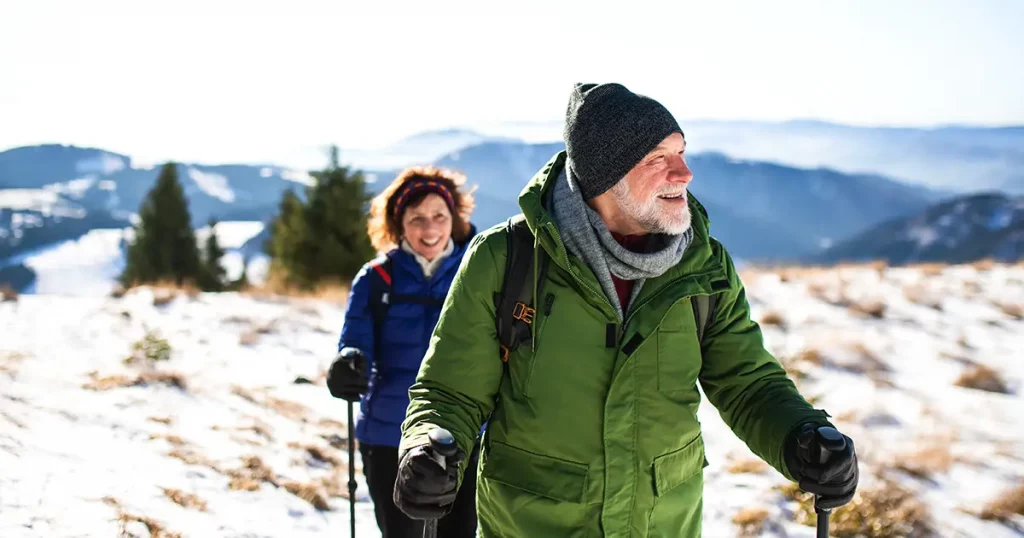 Hiking is a great cardio workout, which is very good for your heart health.
Cardiovascular exercise can:
Reduce stress hormones, which are bad for your heart
Slows the heart rate
Improves the ability of your muscles to pull oxygen out of the blood, reducing pressure on the heart
You can find out more about the benefits of hiking for your heart on the Hopkins Medicine website.
5. Lungs
Hiking can improve the strength of your lungs. Each hike will give your lungs a workout, which is great for their health in the long term. It can strengthen your respiratory system, lowering the risk of lung conditions.
4. Blood Pressure
High blood pressure (hypertension) is a common problem, but it can put you at high risk of heart disease and strokes. Walking or hiking can help to lower your blood pressure, with even a 30 minutes walk every day can be beneficial for your blood pressure.
3. Weight Loss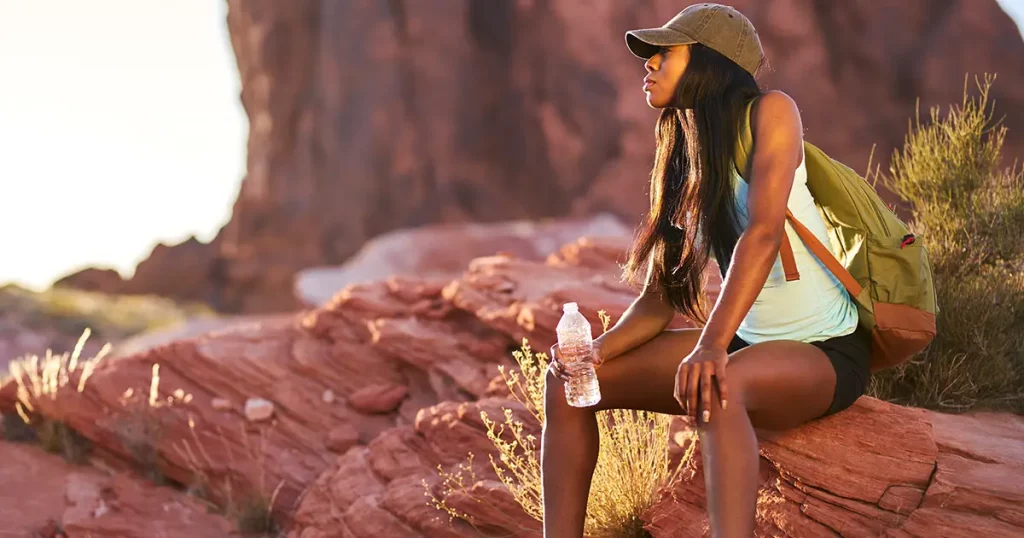 Of course, any kind of exercise is good for weight loss. It's hard to precisely calculate how many calories you may burn on a hike, given there are so many variables (like the level of incline, the type of terrain, etc) but you can potentially burn hundreds of calories during a hike.
If you are looking to lose weight, hiking is a gentle way to get started.
2. Bone Strength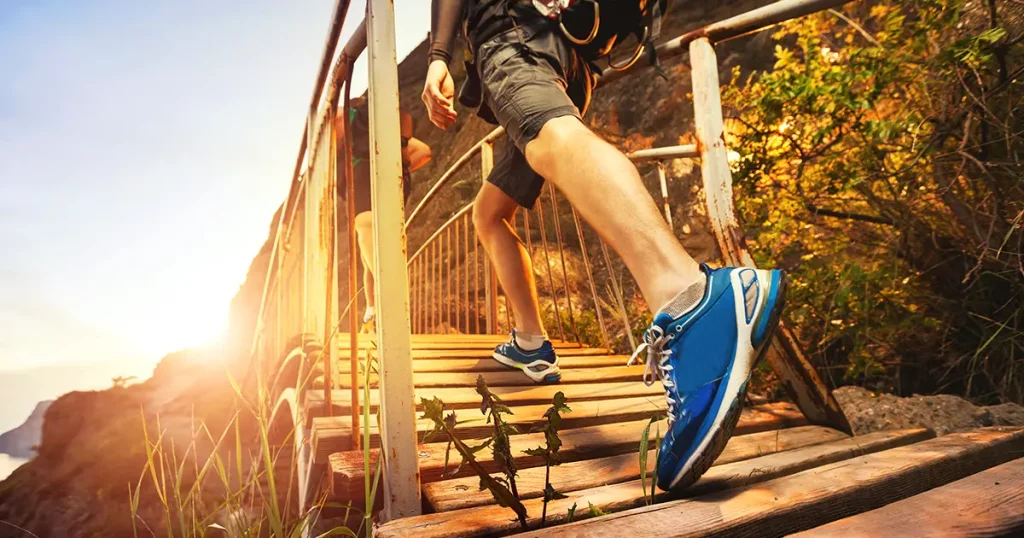 Walking can increase bone density, which is beneficial for a number of reasons. For one thing, it reduces the chances of developing osteoporosis (brittle bone disease). Our bones get weaker as we age, so strengthening them is very important.
1. Mental Health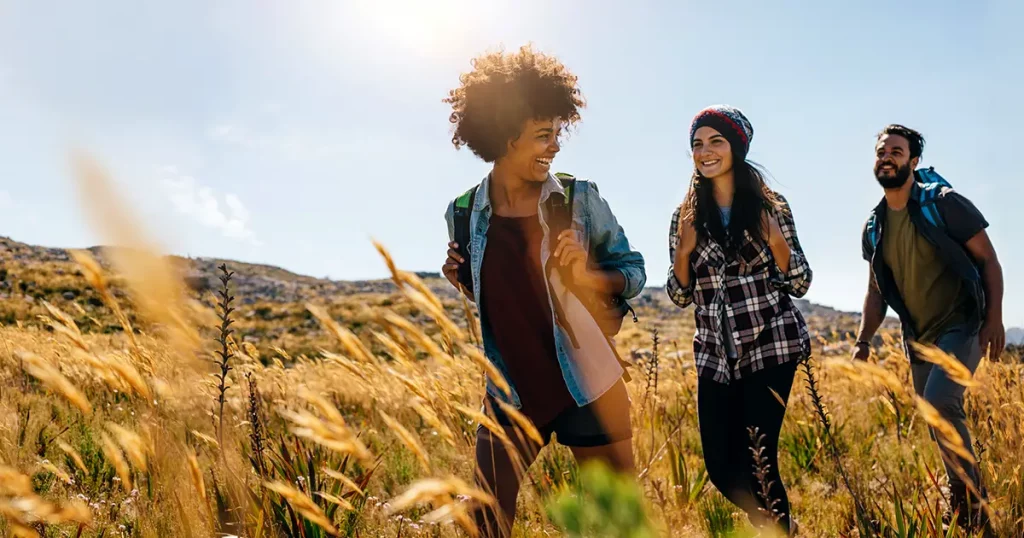 We could also talk about the benefits of hiking on your mental health. Any kind of exercise releases 'happy hormones' (endorphins, dopamine, serotonin). So you can enjoy that post-hike buzz when you get back.
Being outdoors is also excellent for your mental health. Time in nature can improve your mood and it has a whole host of cognitive benefits, too.
What You Need to Get Started
Want to get started with hiking? Great! There are a few things you'll need:
Hiking Shoes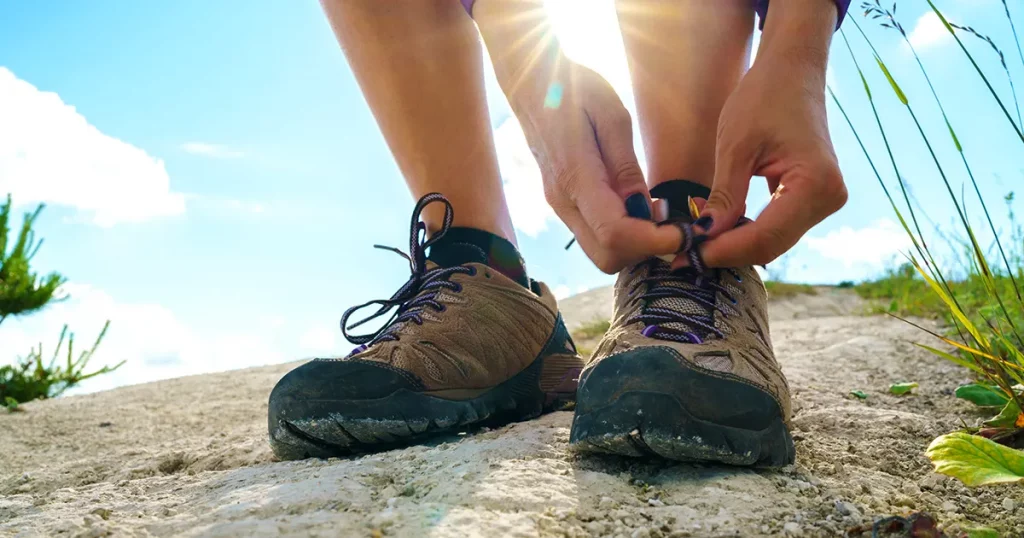 With hiking, footwear is probably the most important item you can invest in. A good pair of hiking shoes, boots, or sandals will help to keep your feet both comfortable and safe at the same time.
We'd recommend something like the Timberland Men's White Ledge Mid Waterproof Hiking Boot for men, or the for women.
Backpack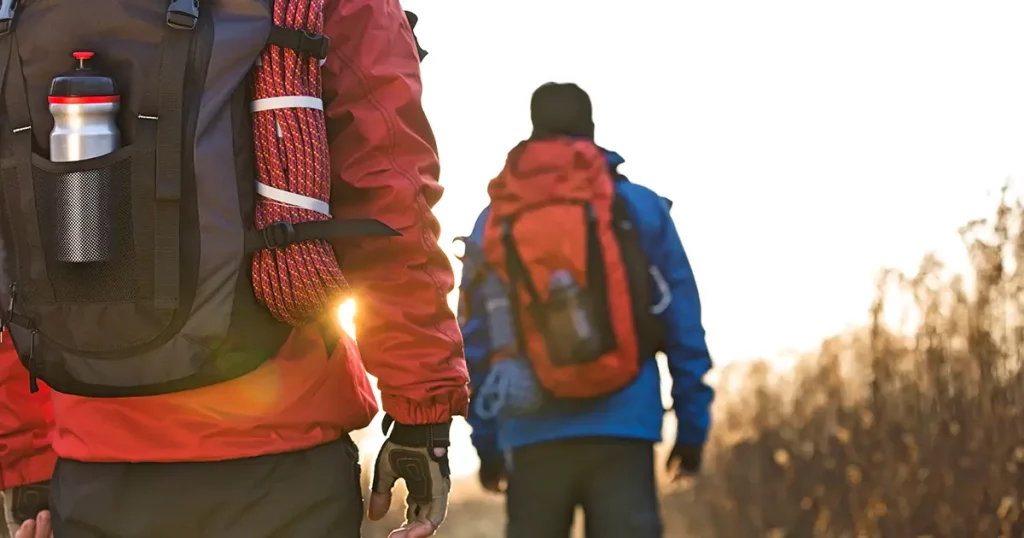 A backpack is the next item you should think about. A good hiking backpack will carry all your essentials, but not be so cumbersome that it impedes your ability to walk or climb.
We'd recommend the Waterfly Crossbody Sling Backpack as it's comfortable and lightweight.
Walking Poles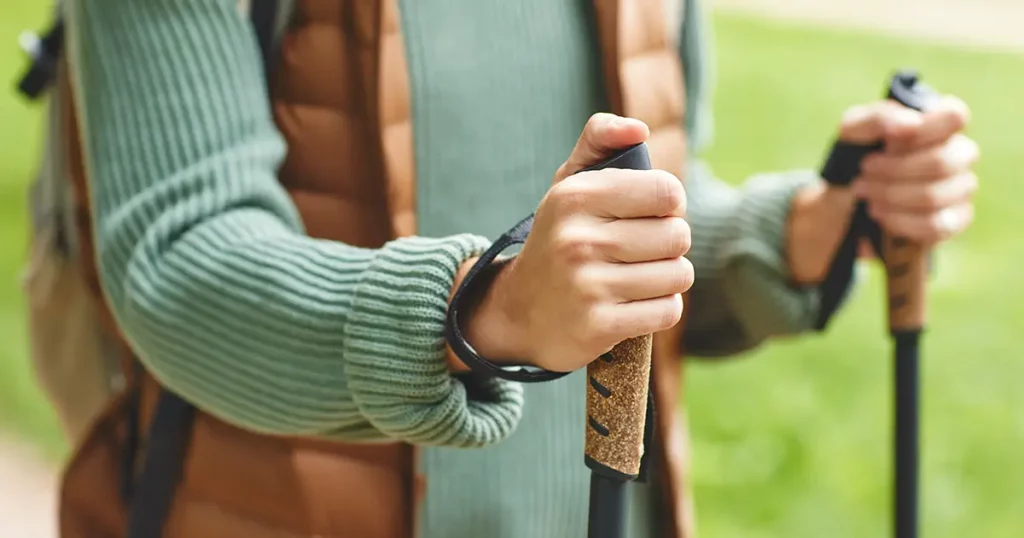 Depending on the kind of trail you plan to tackle, you may need walking poles, particularly if there are some steep inclines along the way. We'd recommend something like the Foxelli Trekking Poles as they are fully adjustable to your height, which is great.
Water Bottle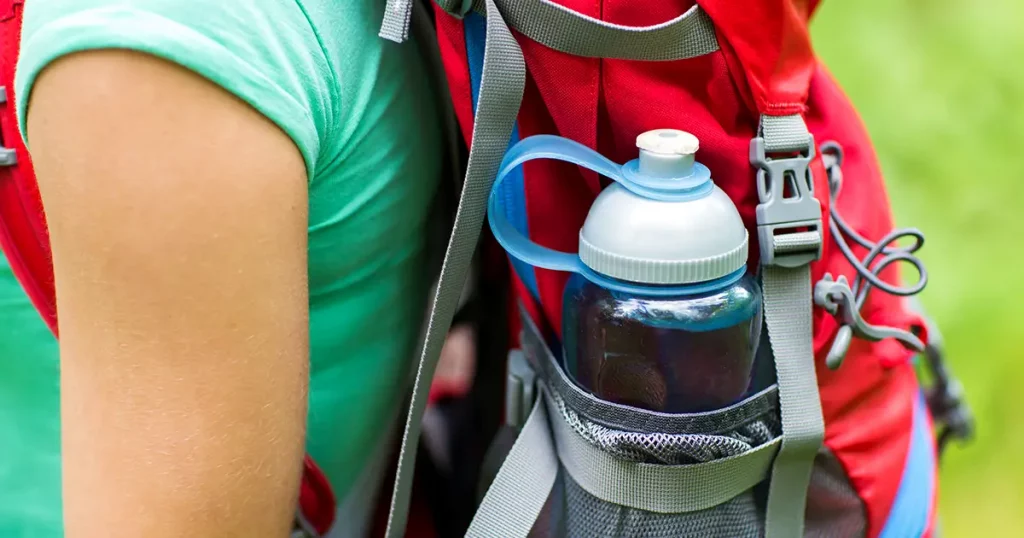 You'll need to stay hydrated on the trail! Go for a large water bottle, or even few, like the FIDUS Leak Proof BPA-Free Water Bottle.
Extras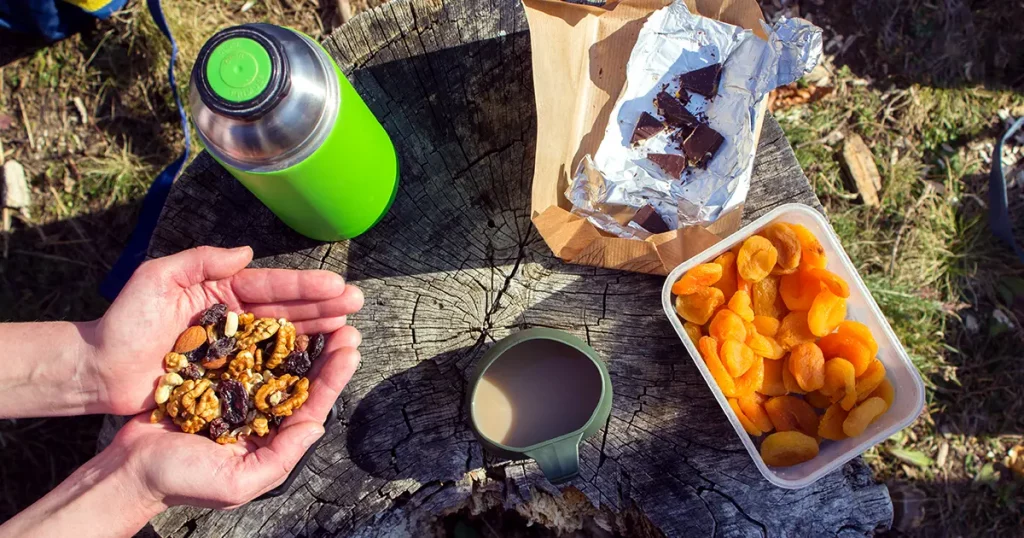 There are some extras to take along with you, including:
Frequently Asked Questions
Before you go, here are some frequently asked questions about hiking:
How can I choose where to go hiking?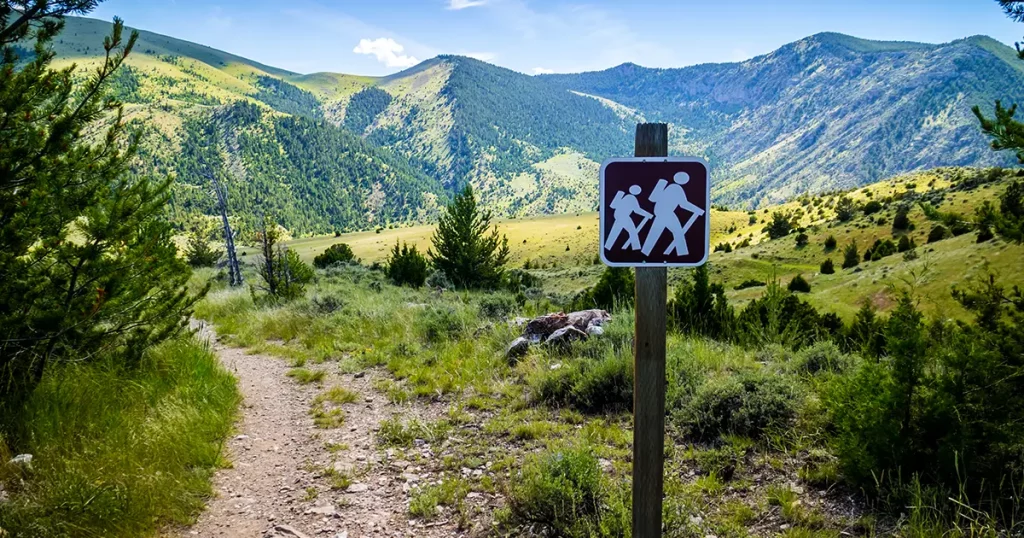 We'd recommend checking out a website like AllTrails to plan your hike in advance. You can search for your local area to find the best trails for your experience level.
How can I stay safe while hiking?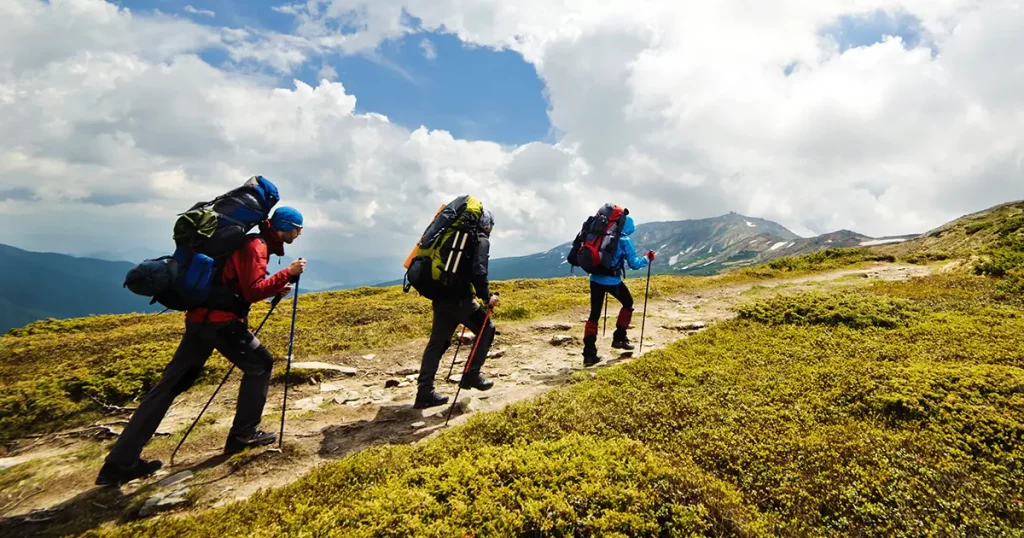 There are a few things you can do to stay safe, including:
Researching the trail before you go, so you're aware of any potential dangers
Hike with a friend or family member
Tell someone where you're going before you leave, or allow them to track your phone
Make sure you take snacks and water
Is hiking considered a sport?
Technically, hiking is not considered a sport, but there are tons of benefits to hiking as we've explored today!
To Sum Up …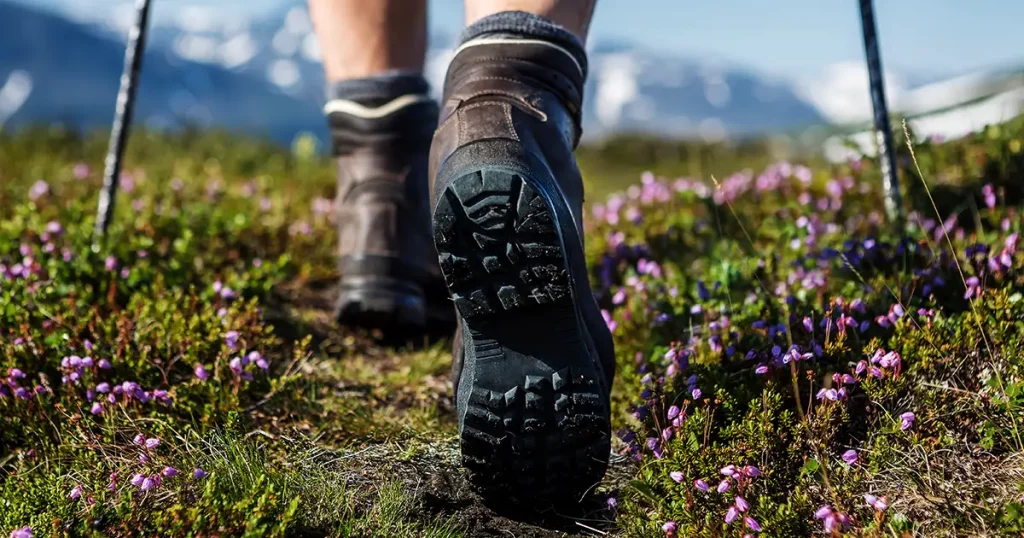 If you've been on the fence about starting hiking, we hope this has helped you to decide to go for it! There are so many health benefits, and it's really is a workout for your whole body.
If this has helped you, please share it on social media with your friends and family. We'd also like to hear your thoughts. Do you have any tips for new hikers? Leave us a comment and let us know.