YETI is known for creating hard-wearing, tough, durable coolers and tumblers that can withstand all sorts of situations – but are YETI cups dishwasher safe?
You'd think this would be an obvious answer. YETI products are super-tough, and therefore you'd think a dishwasher wouldn't be a big deal in the grand scheme of things. So, it's surprising that the real answer isn't quite that straightforward.
The short answer is this: YETI tumblers are dishwasher safe, but the lids are not, so you'll have to wash those separately. YETI tumblers haven't always been 'officially' safe to put in the dishwasher, and it used to be that throwing it in a dishwasher would void your warranty.
Have YETI Cups Always Been Dishwasher Safe?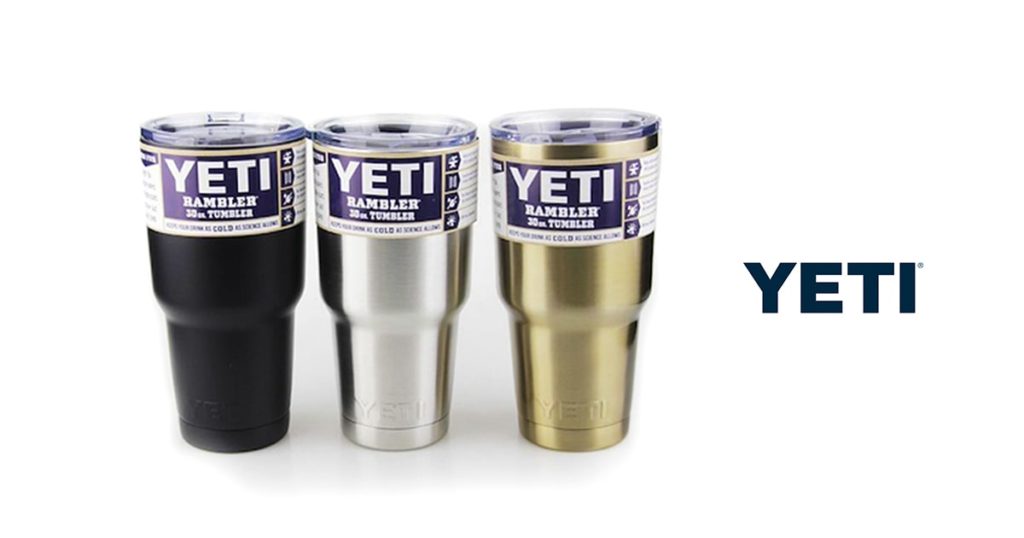 YETI tumblers weren't designed to be put in the dishwasher before 2015. This is because of the space between the inner and outer metal layers. It's vacuum-sealed, so it has almost no air inside. This is great for trapping heat inside the flask. (If you're interested in how this works, check out this article by Explain This Stuff). But, if this becomes damaged in the heat of a dishwasher, it can break, which means the flask will no longer keep the heat in.
Because YETI tumblers are pretty tough, people would ignore these instructions and put the tumblers through the dishwasher anyway and didn't really notice any ill effects. YETI warned that this could void users' warranties, however.
As so many people were dishwashing their YETI tumblers, the company decided to test this out for themselves. They did this by putting their cups on the hottest cycle to see what happened. After this, they decided to mark their tumblers dishwasher safe. Now putting your tumbler in a dishwasher will no longer void your warranty.
This also includes the stainless-steel cups. You don't have to worry about the dishwasher damaging these – they'll stay completely intact in the dishwasher. They're also BPA-free according to YETI – meaning if you want to avoid BPA in your drinkware, YETI is a good choice. You can find out more about BPA in food and drink containers in this article by the Mayo Clinic.
YETI Cup Care Instructions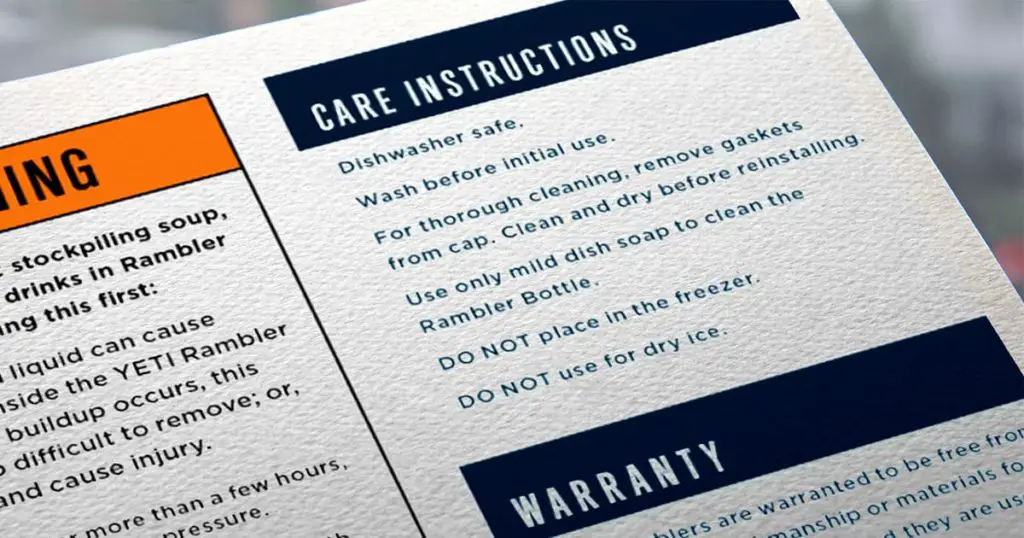 There are some care instructions to take note of, however. While the cup is completely safe to put in a dishwasher, the lid is definitely not! There is a rubber gasket in the lid that is needed to keep the cup airtight, which can easily become warped or damaged in the heat of a dishwasher. If this happens, your drinks will no longer be completely insulated.
So, how can you safely clean the lid? Cleaning with soap and water is the best option but take care to ensure you clean around the gasket. Mold can easily hide and grow in here. So it's worth making sure you get in there and clean out all the crevices. This is another reason why it's worth cleaning the lid by hand. You can ensure there's no hidden mold in there! An article by Good Housekeeping has a thorough guide to de-molding your tumblers. You should also check out the following video on how a YETI style cup almost killed this doctor's patient by not keeping the lid clean.
The actual tumbler itself can easily be washed with soap and water too if you prefer to do that.
Are Other Cups Dishwasher Safe?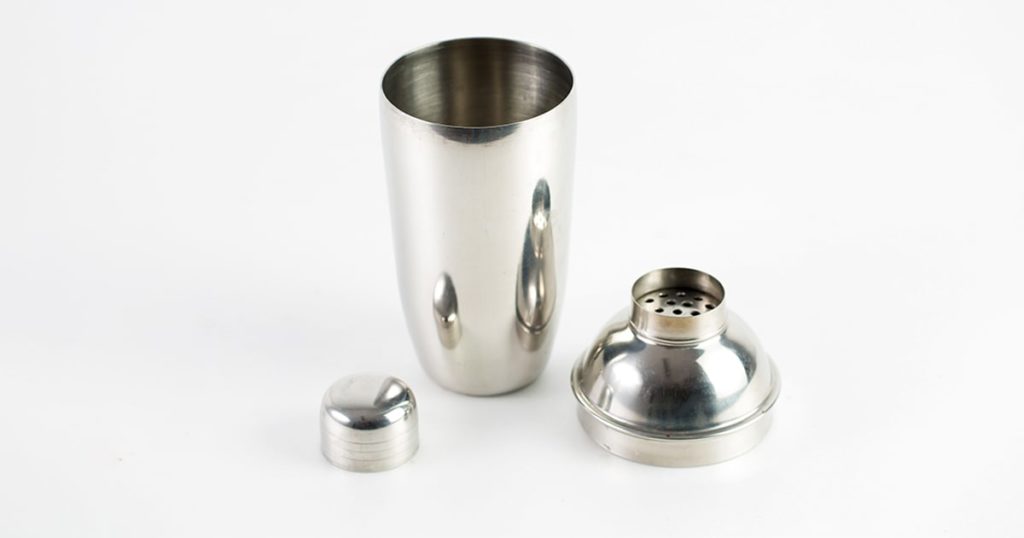 Not necessarily, no. YETI tumblers and cups are super-tough. And it stands to reason that other similar brands (like ORCA – you can find out more about that in our ORCA vs YETI comparison) would be the same. However, it's down to the individual product. So it's always worth carefully reading any care instructions for new products (especially as you could accidentally invalidate your warranty).
Recommended YETI Cups and Tumblers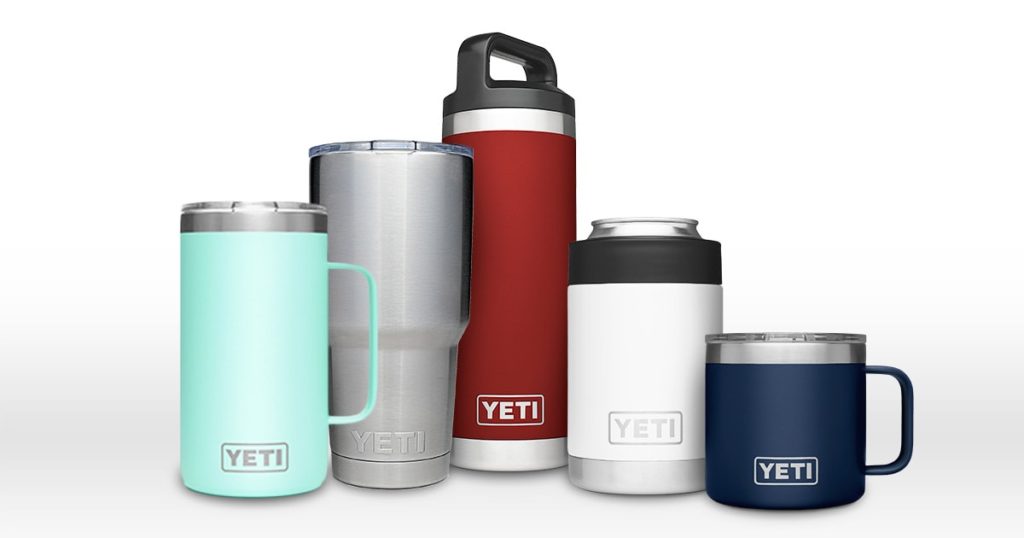 We can recommend a few great YETI products:
The YETI Rambler Tumbler has a classic tumbler shape. It's designed to fit all standard cup holders and comes in a variety of colors
The YETI Rambler Mug is the ideal solution if you need to have your morning coffee on the go
The YETI Rambler Lowball is the perfect size for a cold drink or a coffee, and it can be thrown into the dishwasher, even the lid!
You can see how YETI cups stack up against the competition in our YETI vs RTIC Tumbler comparison. Or by reading our Hydro Flask vs YETI Rambler comparison.
If you're still shopping around, you can check out our Fifty Fifty vs Hydro Flask comparison too.
Can I Use My YETI Cup in Coffee Shops?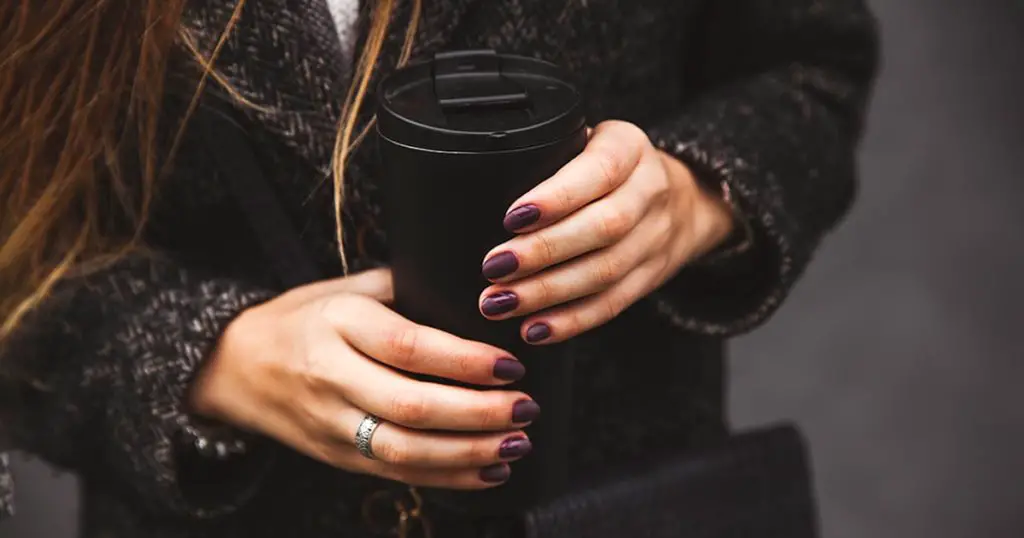 Yes, coffee shops like Starbucks allow you to bring in tumblers or cups instead of using their disposable ones. In fact, some chains offer rewards for this, to encourage their customers to make more environmentally conscious choices). 
If you like to make good coffee at home, a tumbler is a perfect choice. As it allows you to take it with you wherever you go.
So, To Sum Up …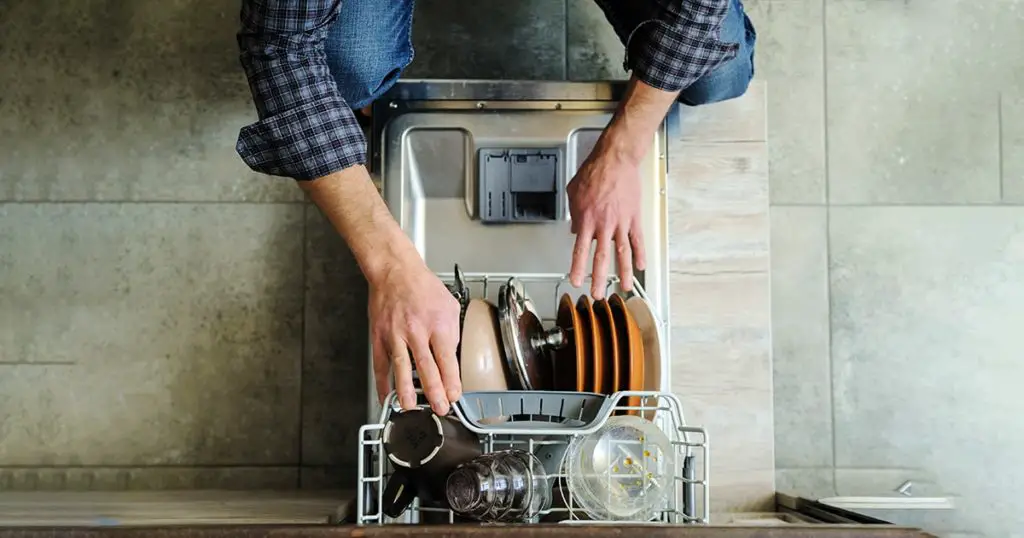 Go ahead and throw your YETI cup in the dishwasher. Even on a hot wash, it should come out of the other side sparkling clean and undamaged. However, don't be tempted to put the lid in there too. Unless your tumbler care instructions specifically say that you can. Instead, wash those by hand with good old-fashioned soapy water.
We hope this has helped to answer your questions about YETI cup care!