While we all hope when we head out for a hike or a holiday, we'll be blessed with perfect weather, the reality is this isn't always the case. Which is why it's important to be prepared for both sunshine and storms. When it comes to clothing, this means selecting one of the best travel coats on market in order to make you feel prepared.
A travel coat is something that will be lightweight, waterproof and able to keep you warm and dry whether you find yourself on the Manjuyod Sandbar or the Walker's Haute Route.
To help you find the best travel coats, we've looked at six of the best coats, taking into account just how warm they'll keep you on cold days, how easy they are to pack in a suitcase or backpack, and how long they are likely to last.
First, though, we're answering the question – just what is a travel coat, and why is it different from one you'd wear every day?
What is a travel coat?
In a nutshell, a travel coat is one that is lightweight, easy to pack, and easy to carry. They are waterproof/water resistant and generally come with a hood.  Pockets usually have zippers so you can keep your belongings safe and dry and there might be a removeable lining (the hood is often removeable too). Finally, travel coats are easy to wash at home, or in a hotel, and can dry quickly.
Different types of travel coats
There are a number of different types of travel coats, each of which will be more or less appropriate depending on where you're going and what you are doing.  They include:
Raincoats
As the name suggests, their main purpose is to keep you dry when it rains.  They are lightweight and easy to carry and ideal if you are going hiking or camping.  However, they are often very basic, nothing more than a cover, which means you'll need layers if you're in colder climates.
Hard Shell coats
Similar to raincoats, hard shell coats will keep you dry in the rain. They offer more protection that raincoats because of their sturdier design and are more breathable.  Quality wise, they are made of better material, though this can mean they aren't as easy to pack or carry. Like raincoats, you'll probably need layers to keep you warm.
Down coats
These will keep you much warmer in cold weather than raincoats and hard shell coats, though they won't necessarily be waterproof just water resistant.  They are filled with down (usually duck or goose), which acts as an insulator without adding weight. A nice thing about down coats is how easily they can be stored in a small space.
Soft shell coats
Like down coats, soft shell coats are also water resistant as opposed to waterproof and offer a good level of warmth.  Unlike down coats they are easier to layer.
Insulated coats
Also similar to down coats because of their warmth, the main difference between the two is that insulated coats are filled with synthetic as opposed to natural fibers, which means they can retain this warmth if they get wet.
Alternatives to travel coats
A couple of coats that could fall into the category of travel coats but sometimes aren't considered, include wind jackets and winter coats.  Wind jackets, as the name suggests, are designed to protect you from the wind rather than the rain. You'll often find sailors using these as they are great for a day out on the boat.  
Winter jackets are ideal for those who need to keep warm. The level of protection they offer, comes from additional padding, which means they aren't as easy to pack because of their bulky look.
What to look for in a travel coat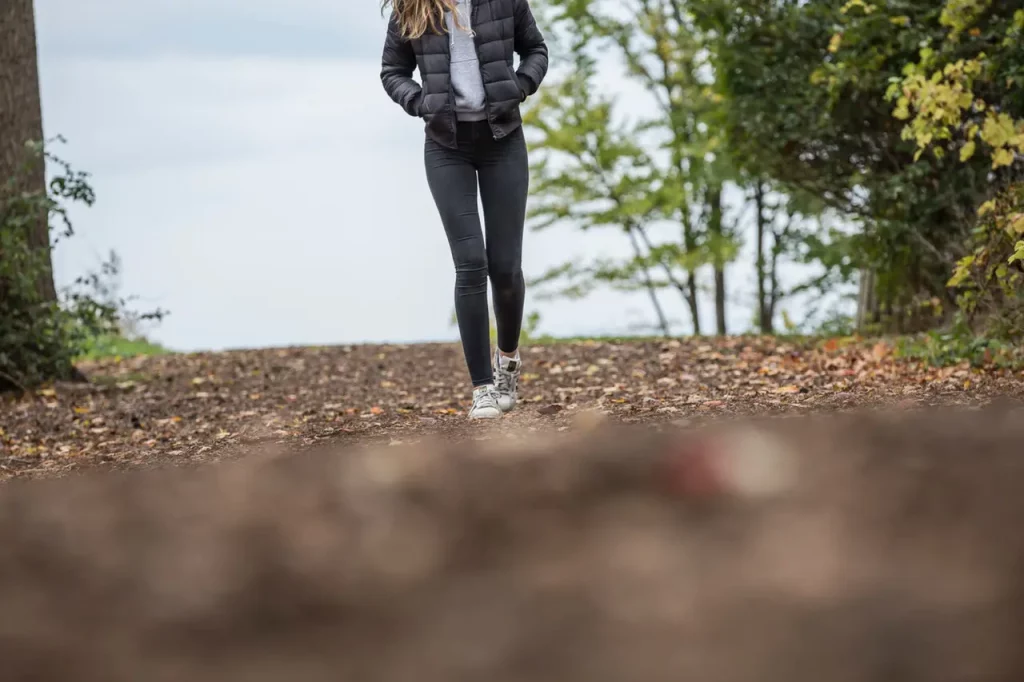 As you'll see shortly, travel coats come in any number of different shapes and sizes. Which one you choose will depend a lot on your personal preferences when it comes to style but also on what you need a travel coat for.  Whether that be for hiking trails for just a day or two, or long-haul holidays where it's harder to predict the weather because of how long you'll be gone?
Whatever your reasons for needing a travel coat, however, there are certain things you'll need to consider before making any purchase (especially what could be an expensive one not only in the short-term and long-term if you don't make the right choice).
Each of these 'things' are ones we've considered as part of our review of a whole range of travel coats and of the six we've picked as our recommendations for the best six on the market right now.  They include:
Weight
When it comes to travel coats, the lighter they are, the happier you will be whether you're wearing it, or have it stowed away in a backpack or suitcase.  Thankfully, most travel coats are designed to be light to wear and carry (unless you're looking for ones for colder weather, in which case they might be a heavier).
What you need to take into account, however, is what you might lose in return for the lightness. There might not be a lining, for example, which means you could end up feeling cold or need to wear layers.  Which means it's important to check a coat's warmth level and weigh this up alongside the weight of the coat itself.
Warmth
Whether you plan on being gone for a few days or a few weeks, it is impossible to always know just what the weather is going to do.  Even in the warmest climate, you could get a cold spell, or you could find that indoor temperature levels leave you feeling cold thanks to air conditioning.  Which is why warmth matters when it comes to travel coats.
How warm a coat needs to keep you, however, will depend on whether it's to take the potential chill off air conditioning or protect you from artic conditions (or at least those that are pretty cold, if you're taking part in winter sports in places like Bryce Canyon for example).
Look for a coat's warmth level or brands that specialize in making coats for specific sports or seasons. This will help make sure you stay warm enough for whatever you're planning on doing.  Remember, though, that the warmer the coat, the heavier it could be – not ideal if you're trying to travel light. A solution here could be layers under a more lightweight coat.
Packability
Along with weight and warmth, how easy it is to pack up your travel coat is probably one of the most important factors to consider when it comes to choosing a travel coat.  Puffer jackets (whether they are filled with duck or goose down or synthetic fibers) are ideal for shrinking into small spaces and many come with their own bags that make them even easier to pack.  One of the best ways to check how packable a bag is, is to read reviews.
Durability
Because travel coats are often used when camping, hiking, backpacking or taking long-haul trips, they need to be long-lasting.  The last thing you need is for a coat to fall apart when you're half-way along a trail and have no way of buying a new one. This means you'll need a coat made of materials built to last including nylon, polyester and Gore-Tex and – possibly more importantly – sturdy zips that keep the cold and rain out.
Water resistance
With travel coats, most will be either waterproof, meaning they will keep you nice and dry in the most torrential downpour, or water resistant, meaning you'll be o.k. in a shower but nothing much stronger than that.
Certain jackets and fabrics will be better at keeping you dry than others.  A down coat, for example, is more likely to be water resistant than a hard or soft shell coat.  This means if you get caught in a downpour in a down coat, you will likely get soaked and end up not only wet but pretty cold too.
Drying speed
As well as durability, one of the benefits of fabrics like nylon is how quick they are to dry.  There is nothing worth than having to put on a damp coat or store one in your backpack, which could lead to mold and musty smells. You can help avoid having to put wet coats in your bag or back pack by choosing one with a hook that lets you hang it on the outside until it dries.
Stain resistance
When you're on the trail, it's easy to end up with muddy or stained clothes.  Which is why choosing coats that are treated to avoid stains is a great idea and one you should keep your eye out for when shopping.  Often, these treatments are part of the waterproofing process, and mean coats are easier to keep clean.
Remember, bright colors will tend to show them more than darker ones (which is probably why so many travel coats come in black and navy). So, if you are concerned about stains, it's worth going for darker shades. If you are a fan of color, you can always look for coats that have brighter linings or logos.
Pockets
No matter how light you want to travel, you'll always need to take certain things with you.  If you're hiking and camping, this might include torches and maps. If you're heading further afield you might need a passport or other paperwork as well as iPads and mobile phones so you can stay connected while you're travelling.
Which is where pockets come in.  You need enough to keep your belongings safe, secure and – in case of rainstorms – dry.  Look for travel coats with plenty of pockets, inside and out, and make sure at least some of these pockets have zips.
Look and feel
While looks aren't everything, they do matter when it comes to choosing a travel coat because if it doesn't look good and you don't look good in it, you won't be happy.  The same goes for the feel. Different travel coats feel different. Puffer jacks, for example, are probably the softest type of coat whereas hard shell coats will be stiffer and may take time to 'break-in'.
Another factor to take into account is the size of the coat. You need it to feel comfortable, especially if you're carrying a backpack. Check out reviews to see if a coat runs large (this might not be a bad thing if you plan on wearing layers) and how comfortable it is to wear (do elasticated wrists and waistbands rub, for example).
Our pick for the six best travel coats
As you've seen, when it comes to travel coats, there are plenty of types to choose from. Which, though, are the best for you?  We've picked our six favorite coats to help take the guesswork out of the process for you.
1. Eddie Bauer Rainfoil Packable Jacket
Specification
This is a lightweight waterproof jacket that's ideal when it comes to protecting you from the rain.  It's made of 100% polyester, machine washable, and comes with a stowable hood. The coat is made using Eddie Bauer's patented Weatheredge technology that ensures it's waterproof at the same time as being breathable (up to 5K/5K) while their StormRepel DWR finish repels moisture.
The women's coat comes in ten colors (black, chambray blue, cloud, eggplant, indigo, nectar, red, seafoam, maroon, and snow) and the men's coat in six (amber, spice, black, loden, smoke, and indigo).  The fit for both is classic (meaning that the coats could be considered unisex), and there is plenty of room for people who like to layer their clothes.
Size wise, the women's coat ranges from X-Small through to 3X and include petite through X-Large. The men's coats range from small to 2X; tall versions exist in size Medium through 2X.
Features
Polyester is 100% pure
Average length: 28.5″ (men) / 26″ (women)
High neck
Mesh lining
Adjustable cuffs and hem
Zipped pockets, including one secure inside pocket and a hanger loop that allow you to attach the coat to a bag or backpack
Machine washable
Pros
Waterproof
Lightweight
Adjustable cuffs, hem and hood, meaning great protection from the rain
Cons
Runs to large (so may need to buy a smaller size)
2. SCOTTeVEST Travel Jacket
Specification
For those who like to travel light but still want to keep their technology close to hand, the SCOTTeVEST travel jacket is an ideal solution, thanks to its 25 pockets that let you carry everything you need. This includes your model phone, tablet, pens, passport, and headphones.  It comes with a personal area network and RFID blocker that keeps your credit cards, passport and other personal data safe and secure.
The coats come in six colors for women (black, beige, fog, navy, red and boysenberry) and five colors for men (black, beige, fog, navy and red).  Sizes start at S for women and go up to M2. Men's sizes run from S to 3XL and include a L and XL in tall. They are made of cotton/nylon mix (65%/35%) and are machine washable.
One of our favorite things about the coat is that it comes with removeable sleeves, which means you can convert it into a vest if the weather is warmer than you expected. The sleeves themselves fit into an exterior pocket at the back of the coat, meaning you aren't stuck carrying them in your hands.
Features
25 Pockets including 2 with ClearTouch for using your phone, a pocket that fits a standard sized iPad and one that fits an iPad Pro
Sleeves are removable
Hook for holding your keys
Personal Area Network
RIFD blocking
65% cotton/35% nylon
Water and stain resistant (Teflon treated)
Machine washable
Pros
Water resistant
Lightweight (it weighs 1.5lbs)
Removable sleeves, making it a flexible garment
Pockets that allow you to take everything you need with you without having to carry and extra bag
Cons
Due to the fitting it doesn't always work with layers.
Depending on what you pack in the pockets, you could get an uneven look
3. TUMI packable travel puffer jacket
Specification
TUMI's packable travel puffer jackets are lightweight, making them easy to carry and easy to pack.  The men's jacket is known as the Patrol, the women's jacket as the Clairmont. The Clairmont, comes in sizes Small through X-Large and three colors (black, sunset and crimson) while the Patrol comes in black and navy and sizes small through 2XL.
With a high neck and elasticated wrists, the coats have a traditional puffer jacket look and are filled with down insulation. Made of 100% nylon which has been treated to ensure it is water resistant, the coat can be converted into a pillow when you're travelling (meaning you have one less item to fit in your backpack), which is a nice feature.
The nylon fabric makes it easy to keep clean and machine washable, though it could take a while to dry given the duck down. A downside of the coat is that it doesn't have a hood, which could limit it's use on longer trips.   
Features
Lightweight (less than a lb)
Nylon is 100% pure
Easy clean / machine washable
Water resistant
Pros
Water resistant
Lightweight (it weighs 0.8lb)
Machine washable
Slimline design that doesn't look too bulky
Cons
No hood
Limited color choices
4. North Face ThermoBall Hoodie
Specification
If you like the puffer style but are looking for a hood, the ThermoBall Hoodie might be the one for you. This is an insulation type coat that uses synthetic fibers rather than down.  This means you can stay warm and if you do get wet, the coat is going to dry much quicker than the TUMI would.
Like the TUMI, however, this coat is lightweight and easy to stow away when you're travelling.  It looks good too thanks to a quilted pattern that makes it stand out from similar coats. The quilted pattern not only looks good, it's got a purpose too – to help keep you warm.  The 15-denier nylon fabric, which has been treated, is highly waterproof, helping keep you dry.
There's a coat to suit everyone's tastes – there are 32 color combinations for men and 13 for women.  For women, the size goes from X-Small to X-Large and for men, from X-Small to 2XL. The design is roomy enough to allow for layers, which means it can be worn comfortably on colder days with an extra jumper.
Features
ThermoBall technology (a synthetic version of down) that offers the equivalent to 600 fill goose down packs
Has a storage pocket that can be rolled up into a small pocket
Hook for hanging coat onto bag or backpack
Nylon fabric that has been treated
Lightweight
Waterproof
Pros
Waterproof
Lightweight
Machine washable
Very warm to wear, even in the coldest days
Lots of room for layering
Cons
Expensive compared to similar options (by less known brands)
5. Columbia Bugaboo II Fleece Interchange Jacket
Specification
For those who want more versatility in their coats, the Columbia Bugaboo II Fleece Interchange jacket is a good option. It offers three coats in one thanks to a removeable fleece liner that looks good enough to be worn on its own as well as part of a coat. The fleece helps keep you warm, as does a thermal reflective inner layer (known as omni heat).
The main part of the coat features omni-tech waterproofing that keeps you dry on even the rainiest days, as do the adjustable waist and wrists. The fabric is semi-sealed and breathable.
The women's coat comes in five sizes (X-Small to X-Large) and seven colors (faded sky, dark plum, black, dark ivy, cactus pink, wine, beta lagoon). The men's coat comes in five sizes (Small to 2XL) and eight colors (black, boulder, copper, navy, dark mountain, glacier green, python green, and red).
Features
3-in-1 coat
Removable fleece lining that can be worn separately
Waterproof outer shell
100% nylon
Thermal reflective inner lining
Breathable patented technology (omni-tech)
Elastics waist, adjustable wrists
Zippered hand pockets
Pros
Waterproof
Very warm to wear, even in the coldest days
Flexible thanks to a removeable inner layer
Adjustable fit (waist, wrists, pockets)
Cons
The omni-heat lining isn't in the arms or hood
6. Arc'teryx Beta LT
Specification
The Arcteryx LT Hybrid jacket is made of Gore-Tex. The jacket is lightweight and hardwearing. It's a hood that offers maximum vision.
The pockets are zippered to keep your items safe, secure and dry. You'll be dry too thanks to the warterproof fabric (which has a DWR finish) and weatherproof seams. They are taped to allow them to be cut close to the stitching, reducing any weight and bulk, as well as adjustable wrists, waist and hood.  
Features
Made with Gore-Tex fabric
Lightweight
Waterproof
Windproof
Pros
Water and wind resistant
Adjustable (wrists, waists, hood)
Breathable fabric, making it comfortable to wear whatever the weather conditions
Taped seams and waterproof zippers to keep you warm and dry
Cons
More expensive than equivalent coats
Final thoughts on travel coats
When it comes to picking the best travel coat for you, a lot will depend on why you want to use it, where you want to use it and how you want to use it.  If you are planning on going on hiking for example in warmer climates or where you're unlikely to experience rain, you probably don't need to worry about a hood, but will likely want a lighter jacket (such as the TUMI packable travel puffer jacket.
If you are expecting serious downpours or colder weather, you'll need a heavier coat or one with better heat protection such as the Columbia Bugaboo II Fleece Interchange coat which has a thermal internal layer and a removeable fleece lining.
You have to consider how often you plan on wearing your coat too, including whether you plan on using it as part of your everyday activities as well as when you're heading off on holiday or a hike.  The Eddie Bauer Rainfall Packable Jacket is a good option when it comes to everyday wear. It looks good, is lightweight and practical.
Taking all this into account, the question is, which is our favorite? The answer, as you've probably guessed would depend in part on the purpose of buying a travel coat.  When looking at affordability, style and comfort, reviews and ratings and flexibility (the ability to be used in multiple conditions), we chose to go for the North Face ThermoBall.