If you want to go outdoors in all weather, you have to be prepared for the cold. The question is, do ponchos keep you warm, and are they good for camping, hiking, and other outdoor adventures?
We'll give you our thoughts on this, as well as what to look for in a poncho, and some great recommendations. We'll also answer some frequently asked questions, including how to stay warm on a cold hike, and how to care for your poncho.
Do Ponchos Keep You Warm?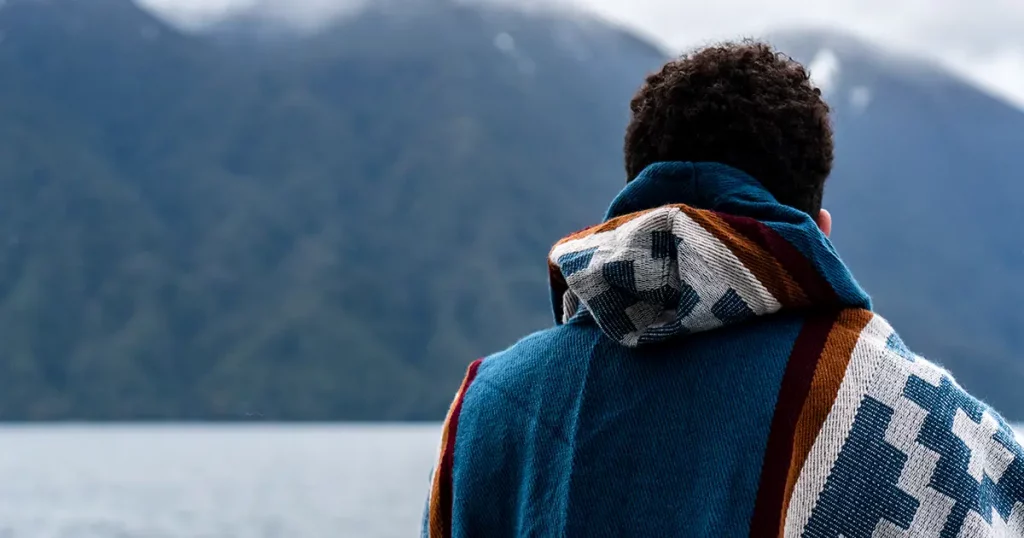 So, do ponchos keep you warm? That depends on the type of poncho you're looking at. There are two types of poncho: the traditional woolen kind, and waterproof ponchos designed for keeping you dry.
Traditional Ponchos
Traditional ponchos, originating from South America, are traditionally made from wool or yarn. They are great for keeping you warm, essentially draping your body in a thick blanket. In one sense, traditional ponchos do keep you warm. However, they have a significant drawback. They aren't waterproof at all, so if it rains, they will absorb water, making you much colder than you were to start with.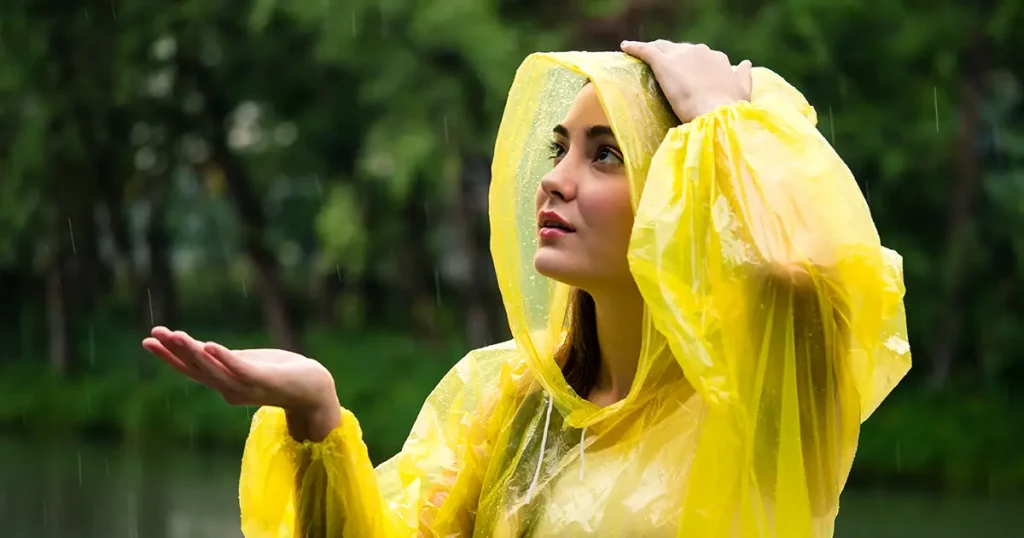 Waterproof Ponchos
Waterproof ponchos are designed for keeping you dry in wet weather, and they're usually made from polyester. They're lightweight and can be rolled up very small, so they're easy to carry around in a backpack. However, they're not very thick, and they're usually not designed specifically to keep you warm.
Although the answer isn't straightforward, the basic answer is that neither kind will keep you warm in wet, cold weather.
What to Look for in a Traditional Poncho
Woolen ponchos are not the most practical items for hiking, as the thickness combined with the shape means it may be quite hard to move your arms around as much as you'd like. For winter walks on dry days, and for keeping warm around the campfire, they're perfect. There are a few things to look for:
Materials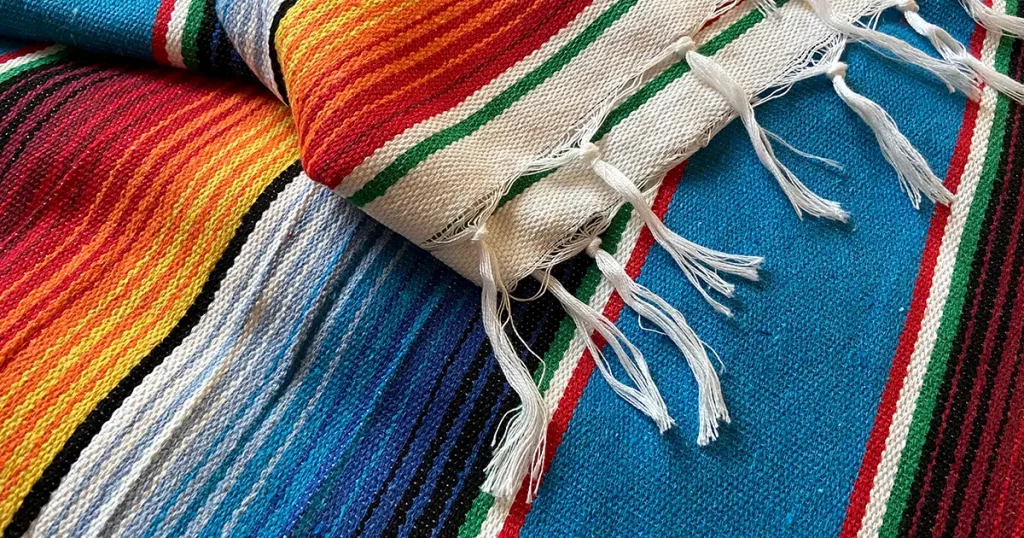 Ponchos are traditionally made from wool or yarn, sometimes with acrylic mixed in (this enables the garment to keep its shape). Ultra-soft options include Alpaca Wool and Merino Wool.
Sizing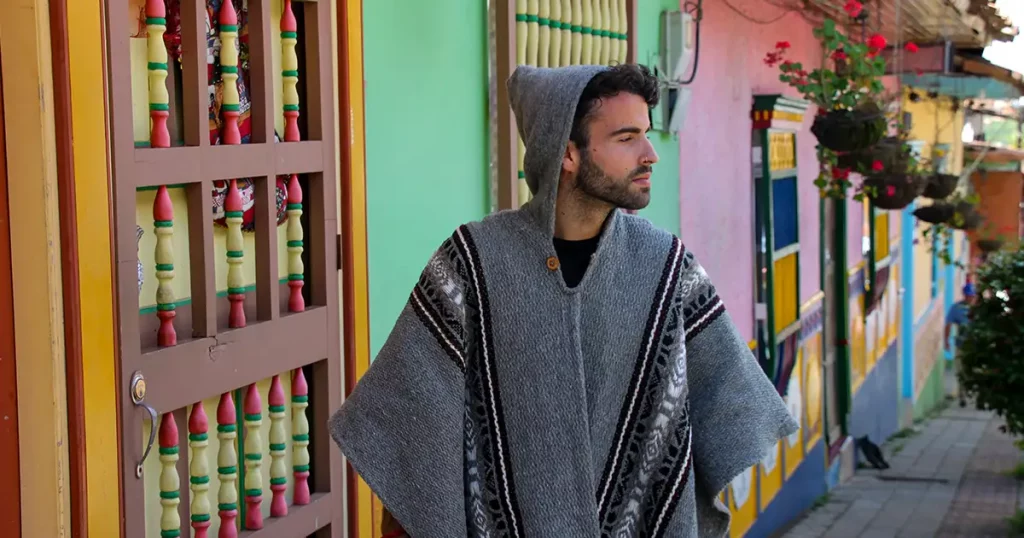 Ponchos usually come in one size. It's a good idea to check out the measurements to see if it will be the right length for you.
Some ponchos come with hoods for a little extra warmth.
Patterns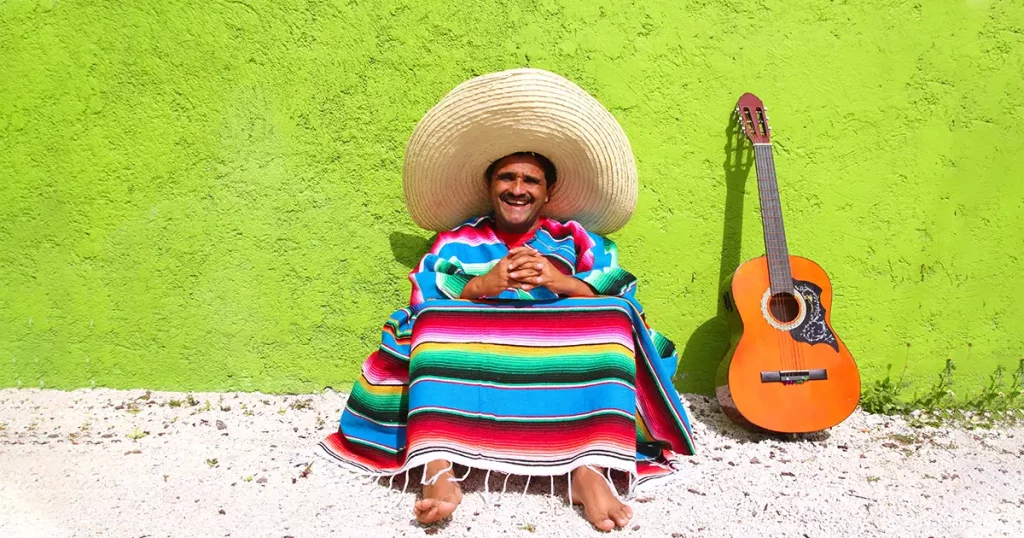 The good thing about traditional ponchos is, that they come in a range of colors and styles. From plain grey or black to stripes and flowers, there's a lot to choose from.
What to Look for in a Waterproof Poncho
If you want a waterproof poncho, there are different features to look for:
Type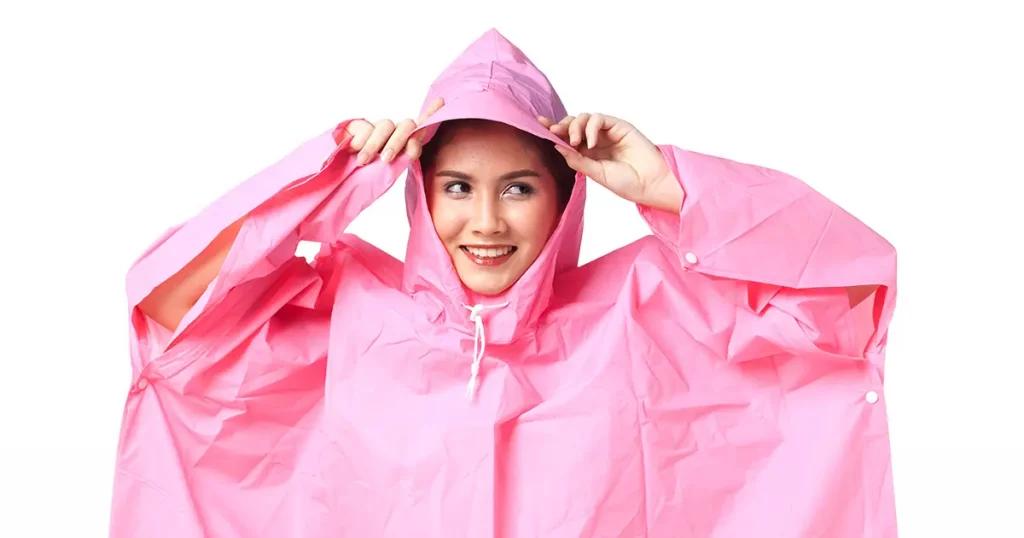 There are 2 basic types of rain ponchos to choose from, disposable and reusable.
Disposable
Disposable ponchos are thin and small, and can only be used once. They're a good idea for one-off events like music festivals. However, the waterproofing isn't as robust as it could be.
Reusable
Reusable ponchos are made from polyester and are designed to be used again and again. They have good waterproofing and may keep you dry in heavier rain. 
Materials and Quality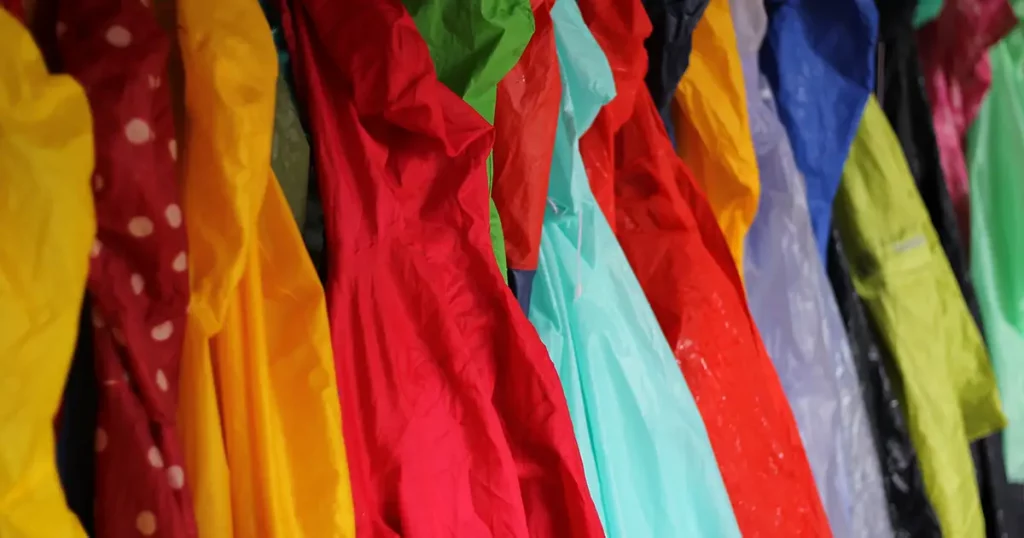 Usually, waterproof ponchos are made from polyester. It's a pretty robust material with good waterproofing properties.
You could check out the seams of your poncho, too. Sealed seams will help to keep the rain from seeping in at the edges and around the bottom of your poncho, which is useful in heavy rain.
Versatility
Some ponchos are designed to be used for other purposes. You may be able to use your poncho to build a shelter (like you would use a tarp) or use it as a sleeping bag cover.
Sizing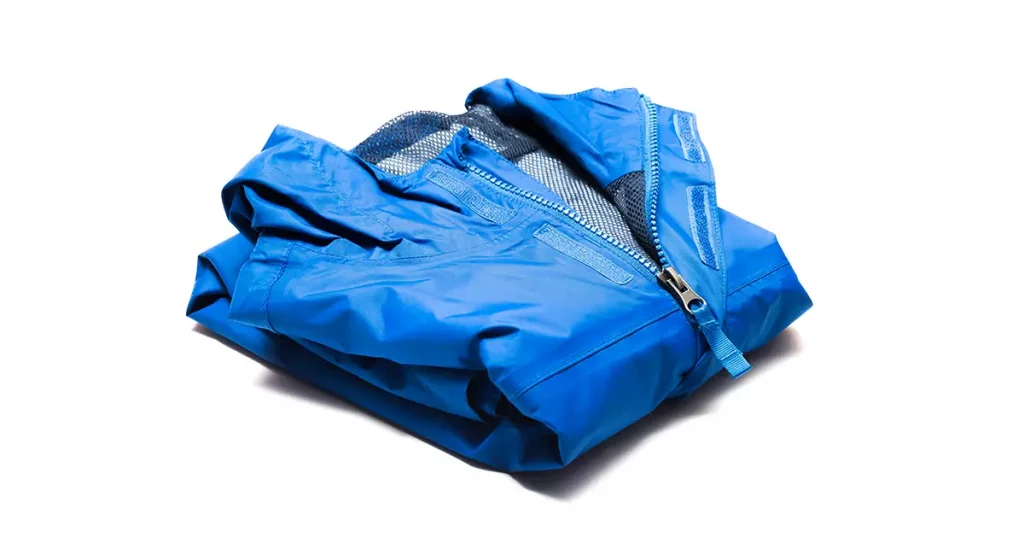 Like traditional ponchos, waterproof ponchos tend to come in one size only. However, you may be able to get hold of a poncho with fastenings on the sleeves and at the bottom, which will enable you to get a closer fit (and hopefully, help you to stay dry, as there won't be any gaps for the rain to get through).
Bag
Another bonus of waterproof ponchos is, that they fold down into a small bag. This makes it easy to carry around in case it rains.
Poncho Recommendations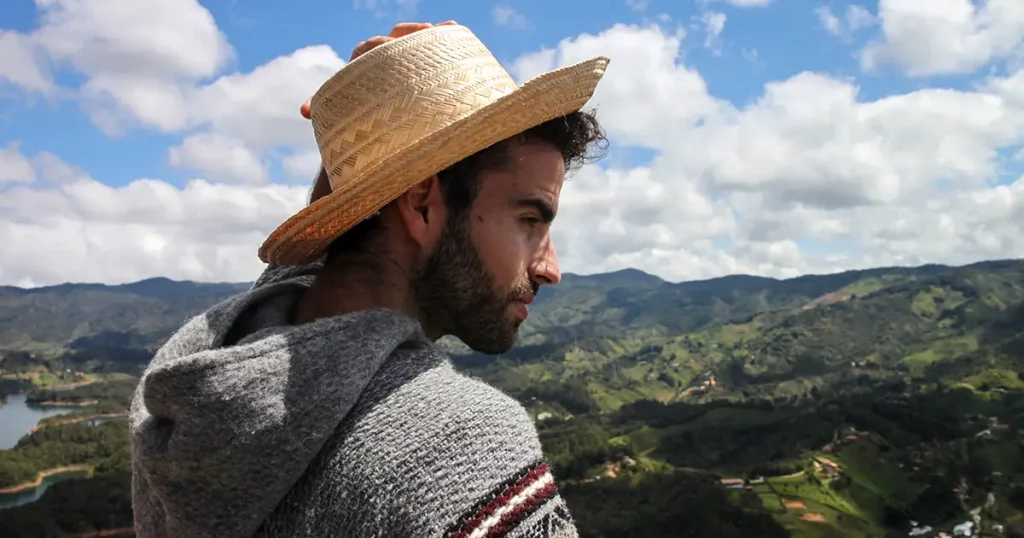 If you're after a traditional poncho, we'd recommend the Gamboa Alpaca Wool Poncho. This is a soft, comfortable poncho made from Alpaca wool. It's patterned, but still subtle, and would make a great choice if you want to stay warm in your tent. The downside is, that it is 100% Alpaca wool. This makes it incredibly soft, warm, and well insulated. However, it may lose its shape if not dried properly after hand washing.
For this reason, it's worth checking out the DAVLINA Alpaca Wool Poncho. It's a replica of the iconic poncho worn by Clint Eastwood in the Dollars Trilogy, and it looks very cool while keeping you warm at the same time. The poncho is made from 80% Alpaca wool and 20% acrylic, so it's a little easier to take care of after washing. It's also handmade by local artisans in Ecuador, so it's a good quality product.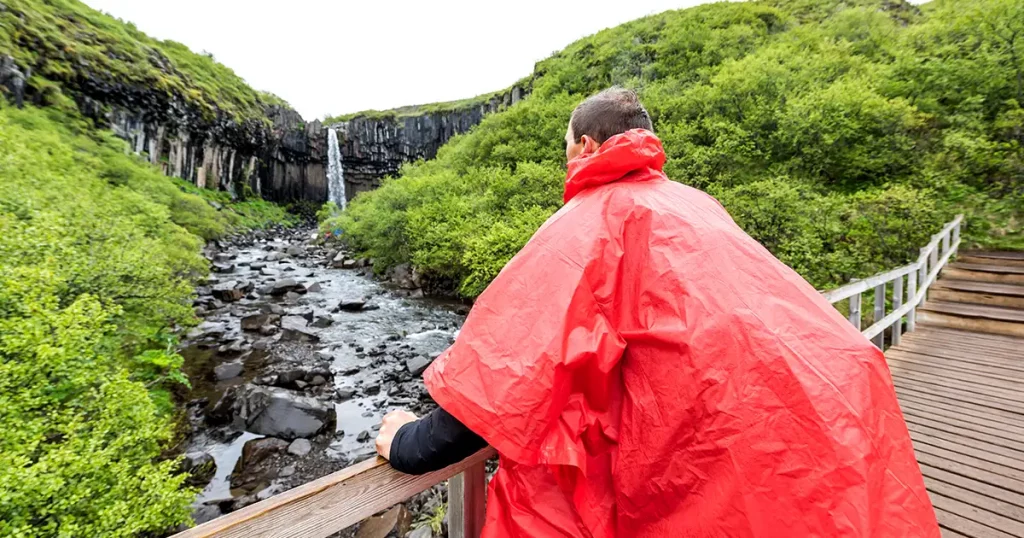 If you're looking for a disposable waterproof poncho, we'd recommend the Hagon Pro Disposable Rain Ponchos. It comes in a pack of 5, so you can share them if you're with friends.
A good waterproof reusable poncho is the PTEROMY Hooded Rain Poncho. It has a large hood, and it's made from lightweight polyester and will keep you dry while being easy to carry around.
However, if you want something truly versatile, check out the Anyooo Waterproof Rain Poncho. It's a poncho that can be used as a sleeping bag cover or to build a temporary shelter, making it a useful item to have around on any outdoor adventure.
Frequently Asked Questions
Here are some frequently asked questions about ponchos:
What can you wear instead of a poncho?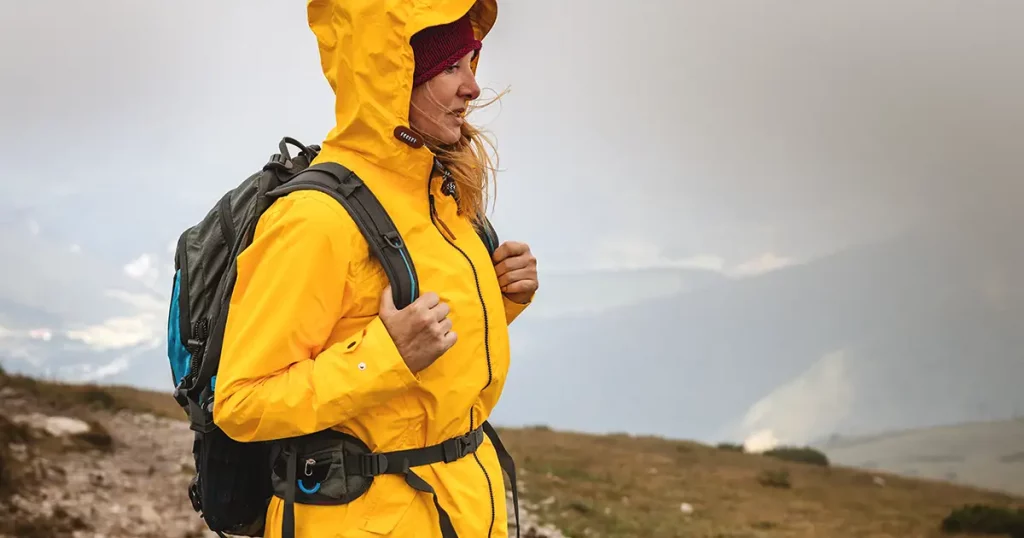 If you want to stay dry, we'd recommend a good rain jacket or waterproof jacket instead. There's a huge variety to choose from. For men, we like the Columbia Men's Watertight Jacket. It's lightweight while still being waterproof, and it comes in a wide range of colors and sizes.
For women, check out the MOERDENG Women's Waterproof Rain Jacket, which is both waterproof and windproof. It's also lightweight enough to be able to roll it up and carry it in a backpack or similar.
Of course, you always have the option of bringing a bubble umbrella instead. These are good for lighter walks or outdoor events, as they will allow you to see while keeping your head and shoulders dry.
How can I care for my poncho?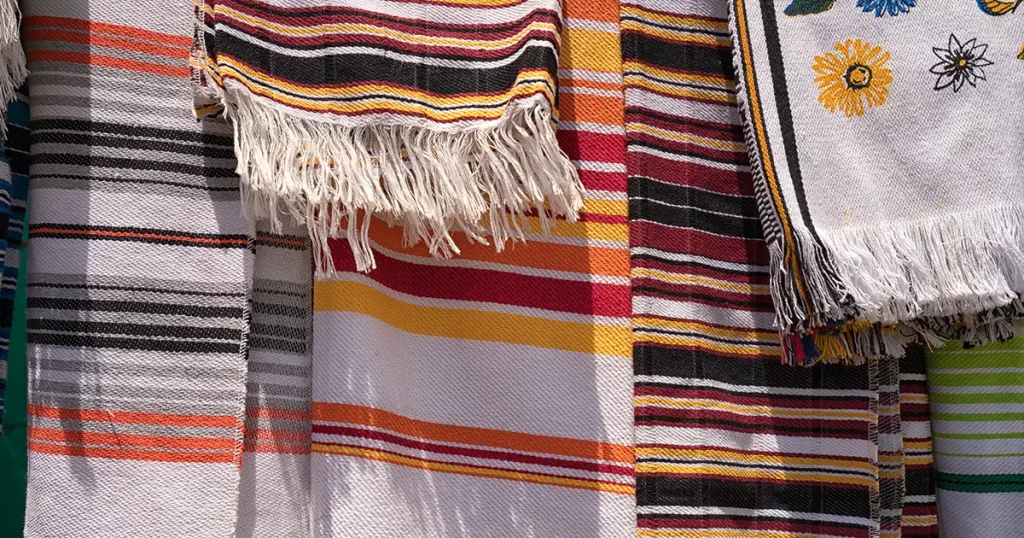 This depends on the type of poncho you have chosen.
For traditional woolen ponchos, you will need to wash them by hand. Use very gentle detergent, ideally something with lanolin. Lanolin is a substance produced by sheep and can help to make wool a little more water-resistant. This type of detergent can be hard to get hold of. It's worth checking out specialist stores to see if you find it.
If not, go for something that will not strip your poncho of its natural oils. For example, the Miele Care Collection Detergent is gentle enough. Mix the solution with warm water, and gently agitate your poncho in the water. To dry, press the poncho with a towel to remove excess water, then carefully reshape the item and allow it to air-dry.
For waterproof ponchos, you may be able to put them in a washing machine on a cool, gentle cycle (but you should always check the instructions beforehand). Again, you can handwash your poncho in warm, soapy water, then leave it to air dry if you don't want to risk putting it in the washing machine.
How can I stay warm on cold hikes?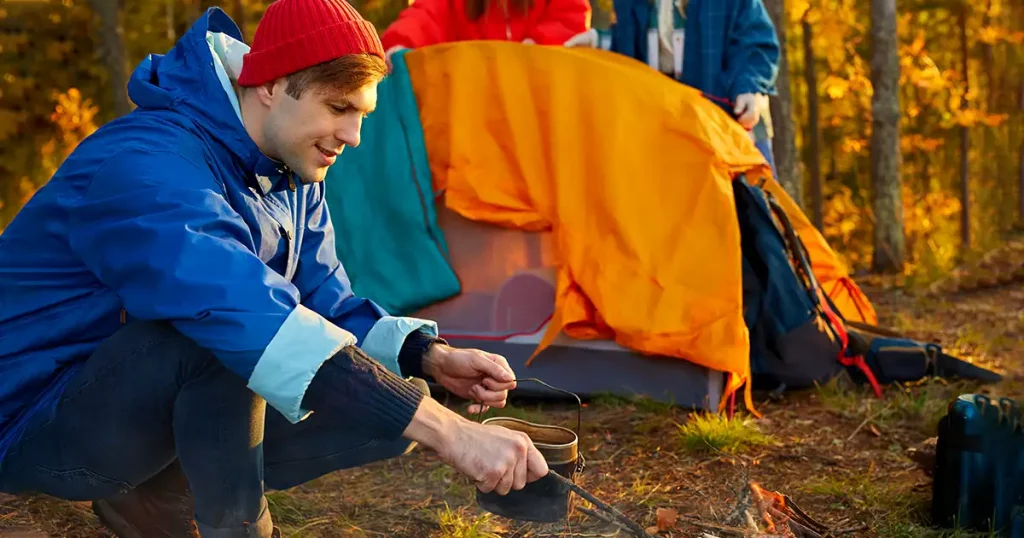 There are a few key things you can do to stay warm on a cold-weather hike:
Wear layers
Layers are key, as they will allow you to add more if you get cold, or take some away as you start to warm up. Go for at least 3 layers, but avoid cotton: if it gets wet, it will stay wet for a long time, making you colder.
Heat key areas
Make sure you invest in a good hat and pair of hiking gloves to keep you warm, as you can lose heat from these areas quickly.
Eat and drink
Staying hydrated is important, as it will enable your body to function properly to keep you warm. You should also eat small hiking snacks to keep your energy levels up, as again, this will help your body to work at full capacity.
Take a hand warmer
Hand warmers can help to keep the chill away, and you can use them for multiple purposes, including warming up your sleeping bag.
Our Final Thoughts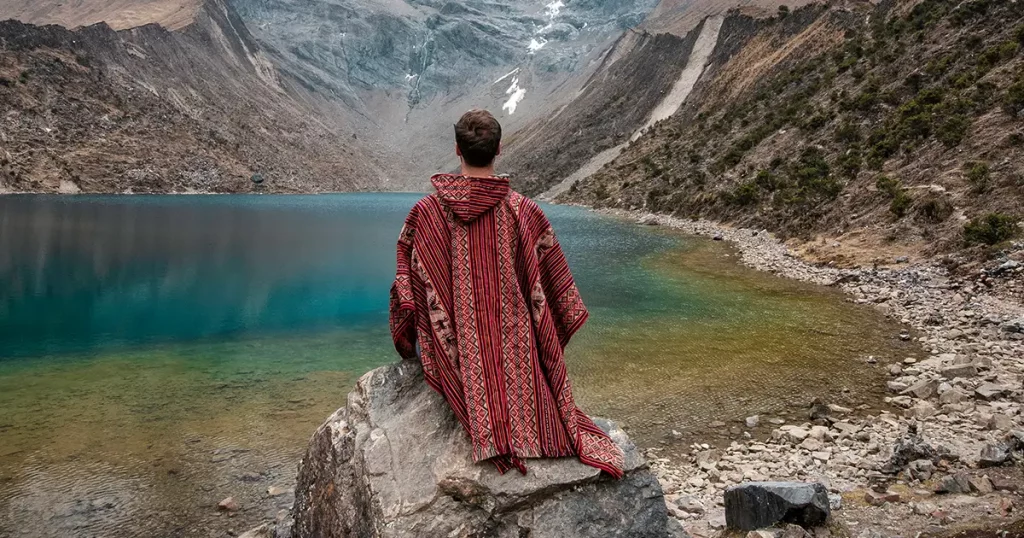 We hope this has helped you to decide whether a poncho is right for you! We'd recommend traditional ponchos for cold, clear days, or to keep you warm in your tent at night. Meanwhile, go for a waterproof poncho if you want to stay dry, but make sure you're wearing lots of layers underneath to keep you warm on cold days.