If you're braving the cold and your car doesn't have any heating, don't panic – Our top 10 tips and tricks will help keep you warm!
How can you stay warm when the heat in your car is broken? What can you do to make your morning commutes more bearable in the cold weather? What do you need to buy to make things easier? We'll give you some great tips on keeping warm, even in the coldest weather.
10 Ways to Stay Warm in a Car With No Heat
There are a few ways you can keep warm in a car with no heat, and you don't necessarily need to spend a ton of money either. If you're saving to have the heating fixed in your car, there are some budget-friendly options too.
In no particular order, here are 10 things you can do to keep warm in your car in the cold weather:
1. Start Your Vehicle Early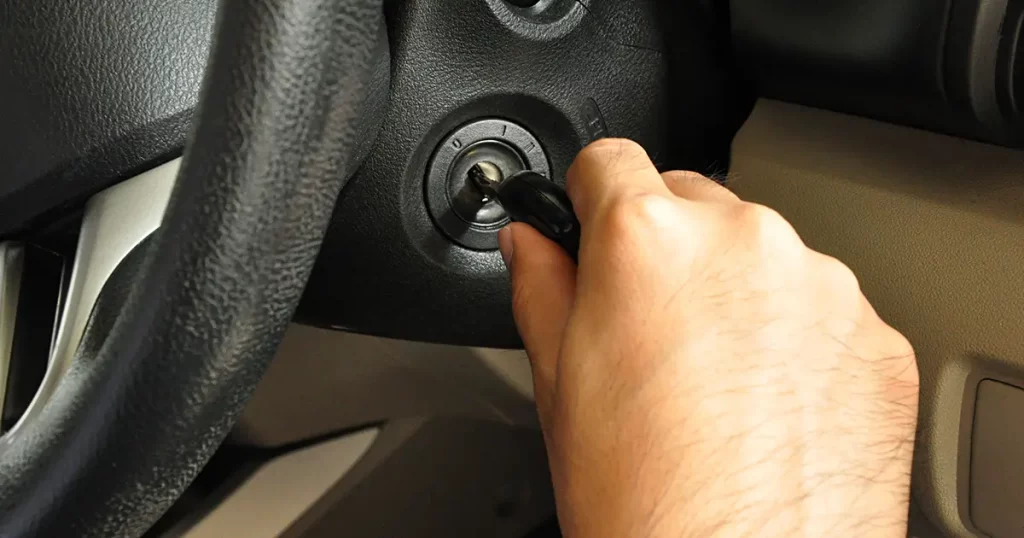 If your car doesn't have heat, it's still a good idea to start your vehicle 10 minutes or so before you plan to leave. The engine will generate a little extra warmth, which is worth it on those cold, frosty mornings!
2. Stock up on blankets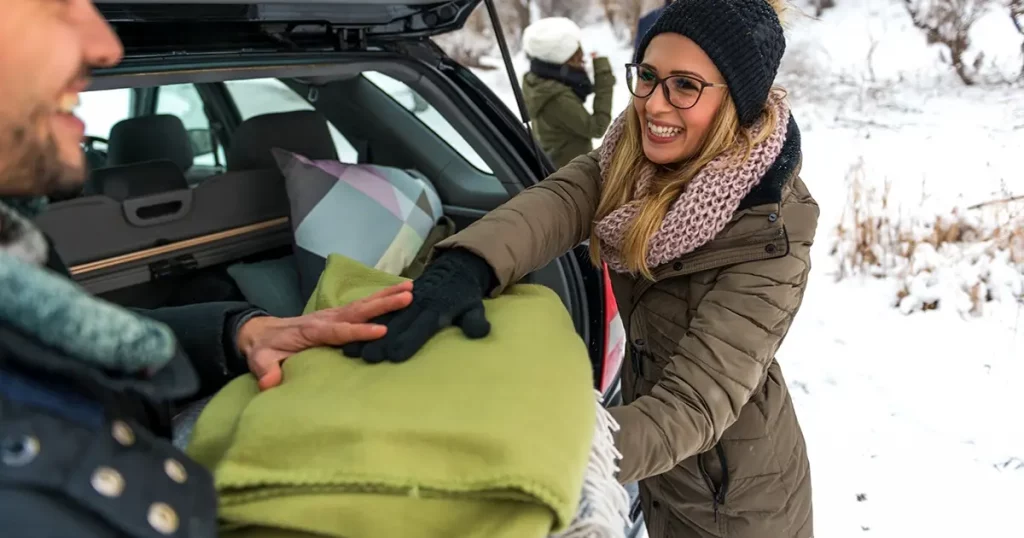 This is an obvious one, but always make sure to have a couple of blankets in your car. Wool is the best material for this, as it doesn't pull heat away from your body, making it the warmest choice.
Keep a wool blanket rolled up in the trunk of your car, and maybe a couple of extras for passengers, and it'll help to keep the chill away (at least a little).
3. Use a Seat Warmer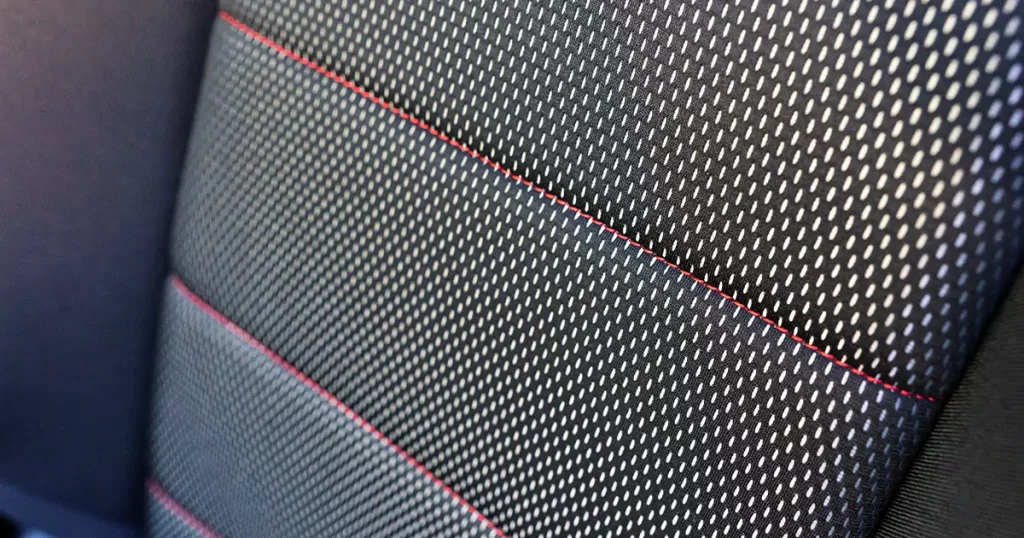 You can also make yourself feel warm and cozy by installing a . These are excellent as they warm up super quickly and some have heating control, allowing you to adjust the temperature to the way you like it.
The seat warmers typically plug into your car's cigarette lighter, making it convenient to use.
Like heated camping chairs, some seat warmers come with automatic shut-off, so there's no need to worry about accidentally leaving it switched on.
4. Use Hot Water Bottles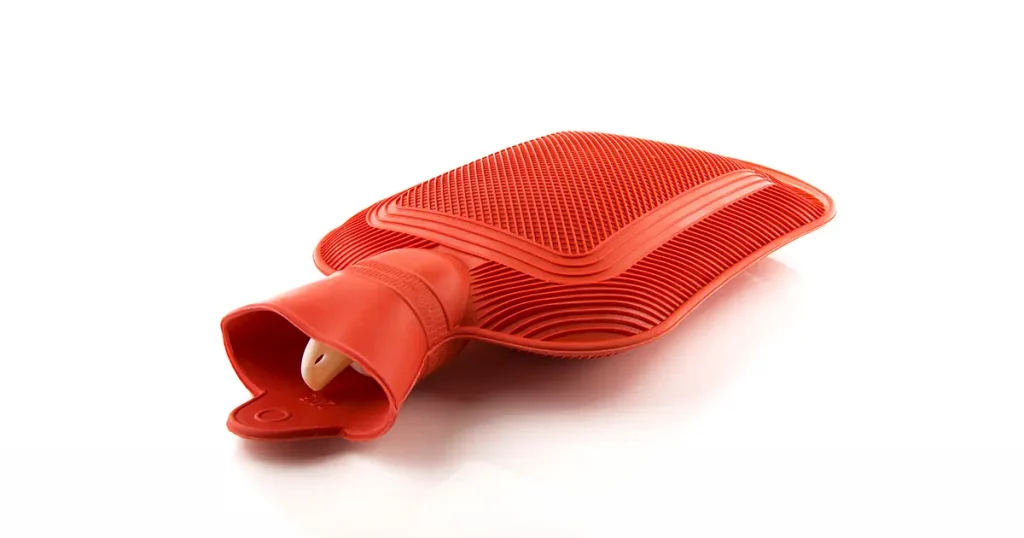 A hot water bottle can work instead if you're not interested in a seat warmer. Fill up one hot water bottle per person, and place it in the seat for 10 minutes or so before you get in. It's an easy fix that can help make your car feel more inviting on winter mornings.
5. Bring a Hot Drink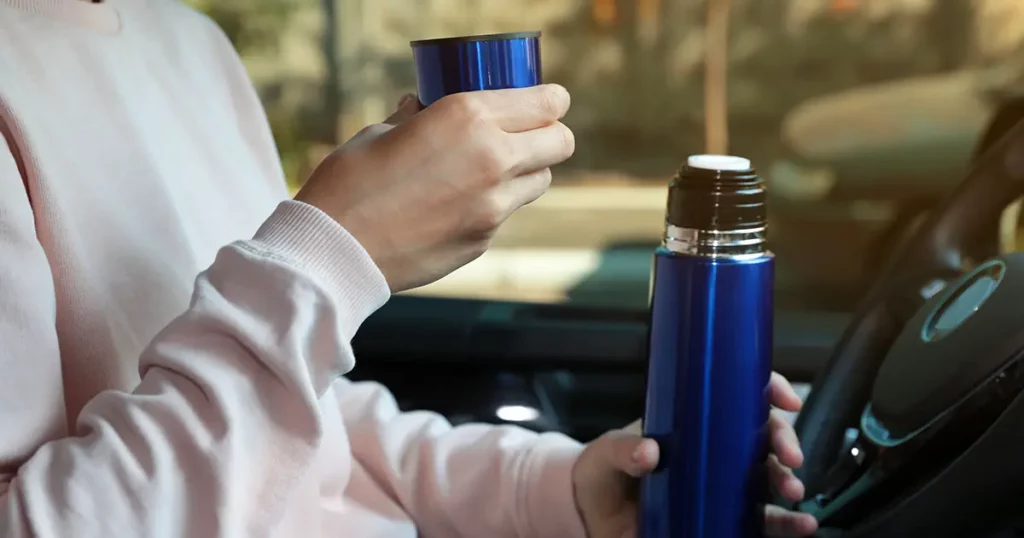 Hot drinks can warm you up from the inside, and they'll help make your journey a little more comfortable. A decent flask or portable coffee cup such as a Yeti or RTIC Tumbler is a great, eco-friendly alternative to buying takeout coffee every morning, and you can use it to enjoy some extra warmth on your morning commute.
6. Wrap Up Warm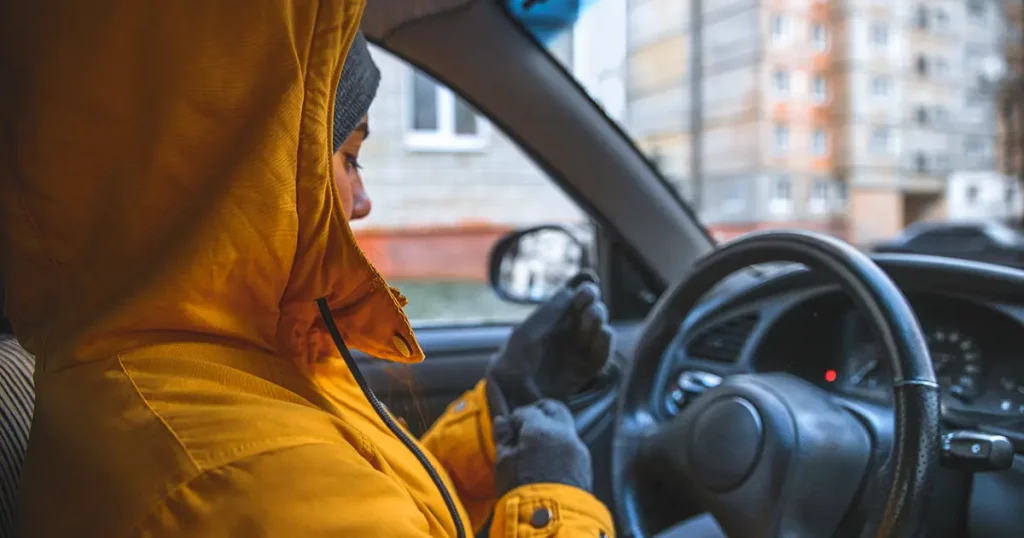 This is pretty obvious, but it's worth mentioning! Wrapping up in multiple lighter layers is a better option than wearing your regular clothes and a big jacket on top. If you have a longer journey, it's better to have the option to remove a layer at a time if you gradually start to warm up.
One thing to remember is a hat. Hats are excellent at keeping you warm, so make sure to bring one along with you.
Gloves are helpful too. Look for gloves with grips on the palms, like those in our guide to the best hiking gloves for women and the best gloves for camping.
7. Use Hand Warmers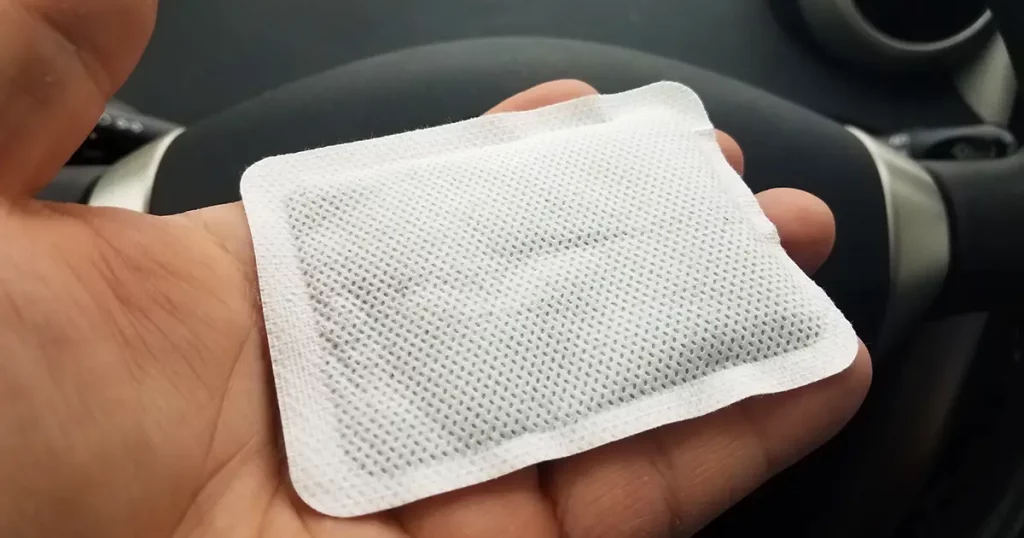 Make strategic use of portable hand warmers. These small pouches can be tucked into your socks, your pockets, your gloves, on your seat … the list goes on! Buy a large multipack of hand warmers and shake them to heat just before you leave the house for an extra boost of warmth.
8. Use a Portable Heater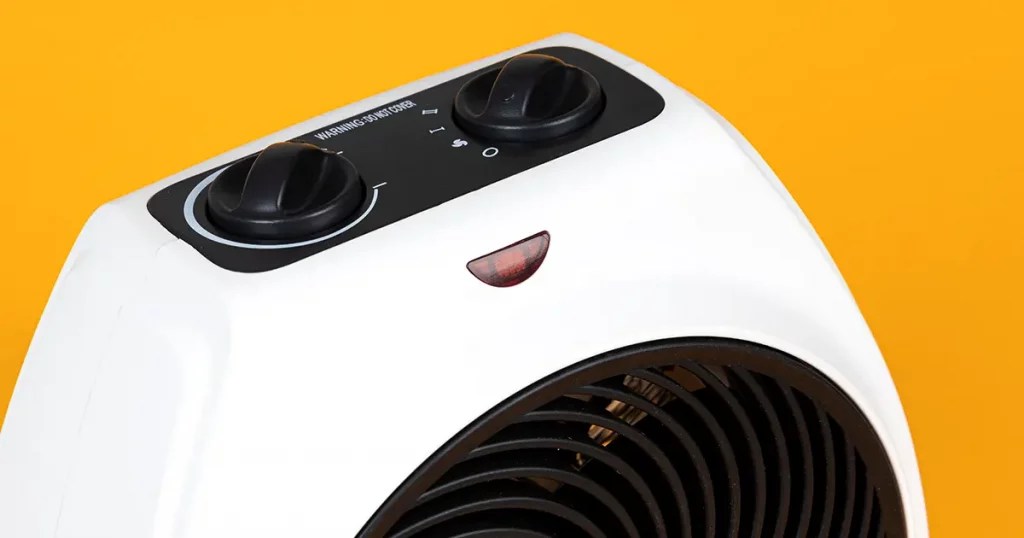 You can bypass a lot of these steps by simply buying a portable heater for your car. These heaters plug into your car's cigarette lighter, and they provide a blast of heat that may make a big difference for you.
Some models can be used in the summer too as a portable fan, making them a multipurpose tool you can benefit from in both the summer and winter.
9. Park Under Shelter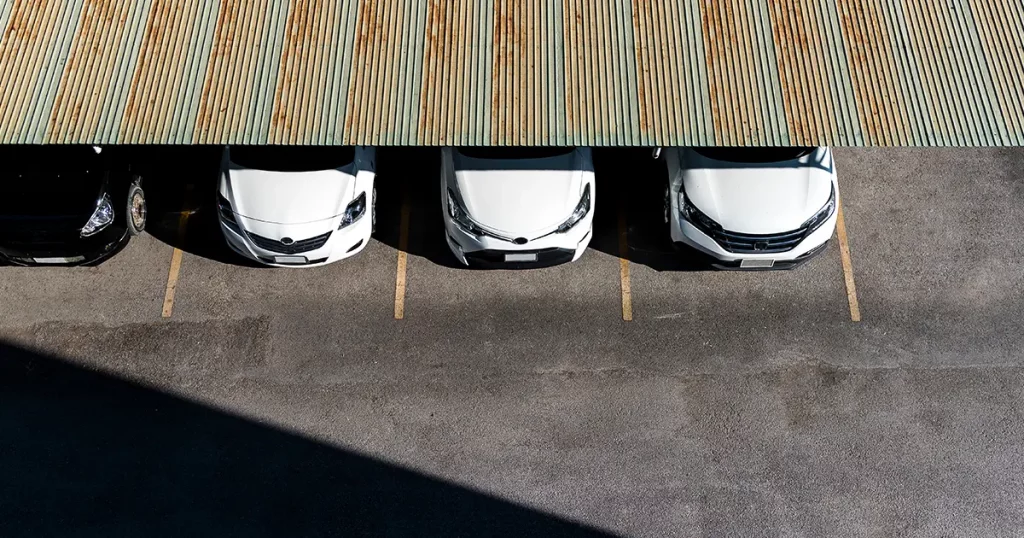 If you park out in the open, your car will be more vulnerable to the elements. Also, if your vehicle is exposed to snow or rain all day long, it's going to make the interior of your vehicle feel colder when you come back to it.
If you can, park under a covered area to offset this. Even parking in an area that is slightly sheltered can help.
10. Use a Windshield Cover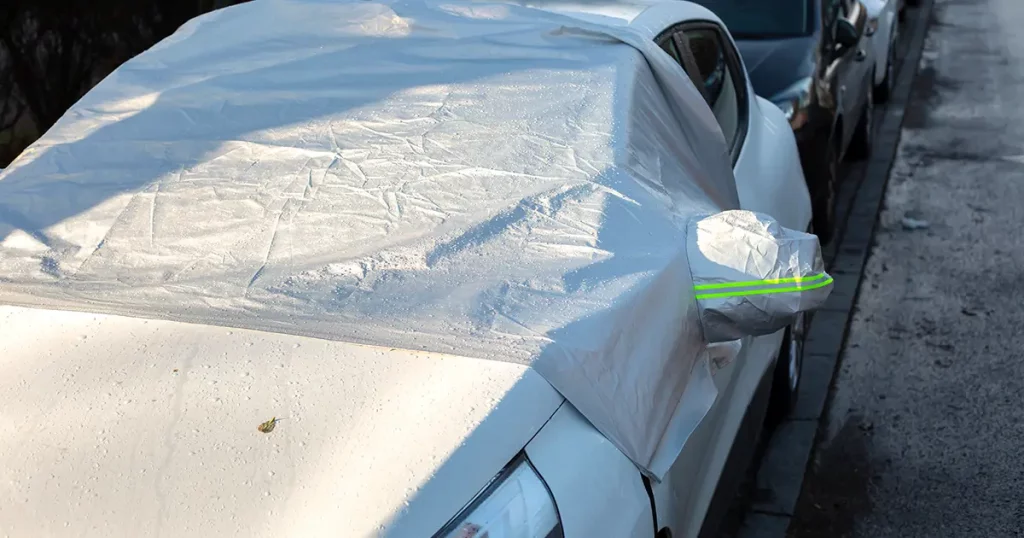 Using a windshield cover can make a big difference, especially if you can't park under shelter. This will make your life easier in the mornings, as you won't have to scrape ice and snow from your car. It will also help trap some heat inside, making it slightly more bearable!
Some windshield covers can be used in warmer weather to protect your car from overheating in direct sunlight.
Frequently Asked Questions
Before you go, here are a few frequently asked questions about how to stay warm in a car with no heat:
What's the quickest way to heat my car?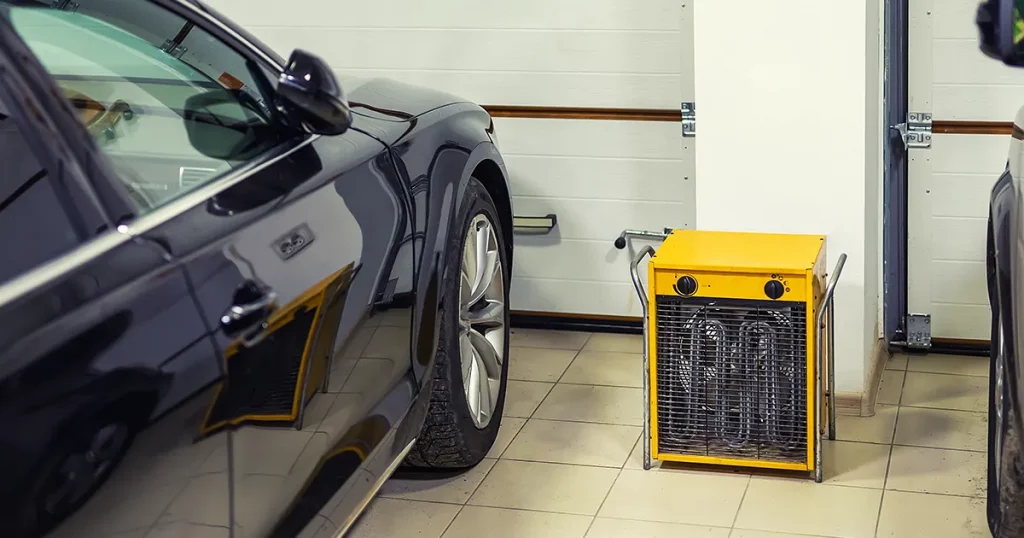 The quickest on this list is probably the portable heater. Just plug it in, and you'll feel the benefit almost straight away.
The heated seat covers also provide immediate warmth, which is helpful on icy mornings.
What is the best way to remove ice from my car?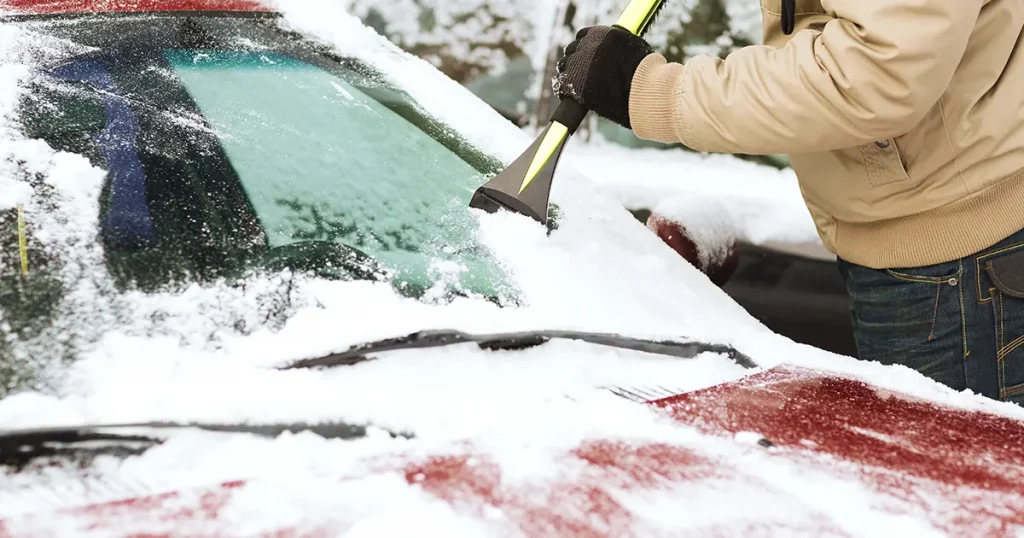 The easiest thing to do is use a de-icing spray to melt the ice quickly and then scrape it using a scraping brush to remove any leftover ice.
What should I do to prepare for a cold snap?
If you know that cold weather is coming, you can prepare your vehicle to ensure the safety of yourself and your passengers. While it is rare, you may find yourself stuck in your car in the case of a sudden weather event or incident on the road. There are a few things you should do:
To Sum Up …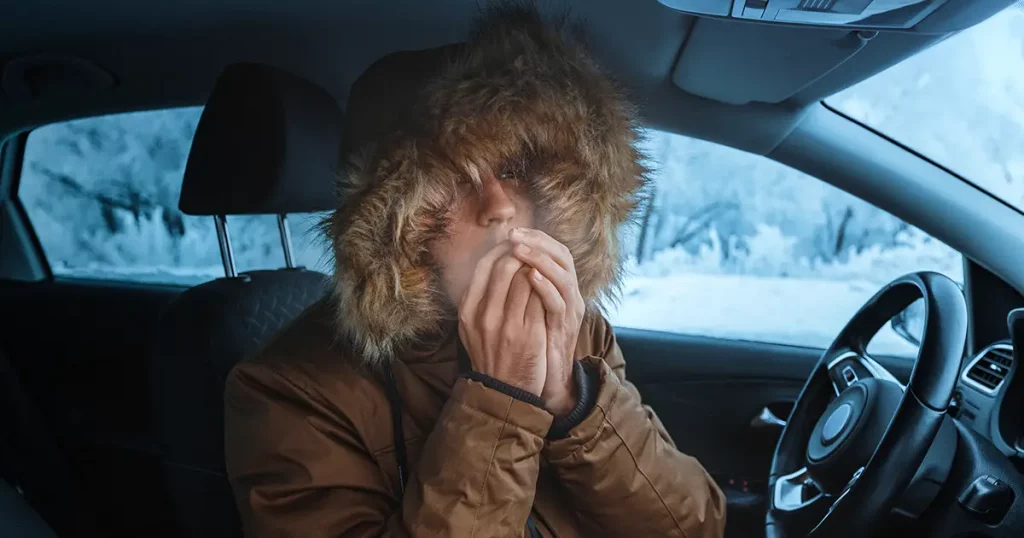 We hope this has helped you to stay warm in the cold weather! Feel free to share this article with your friends and family, and leave us a comment with your tips and tricks. How do you stay warm in your vehicle when the weather is cold? Let us know!