If you're looking for new hiking boots, you might be wondering: are Chaco boots good for hiking? Will they hold up on a tough trail? Are they comfortable to wear? And what styles are available? We'll give you all the details you need to know, plus a guide on how to find the best hiking boots.
Are Chaco Boots Good for Hiking?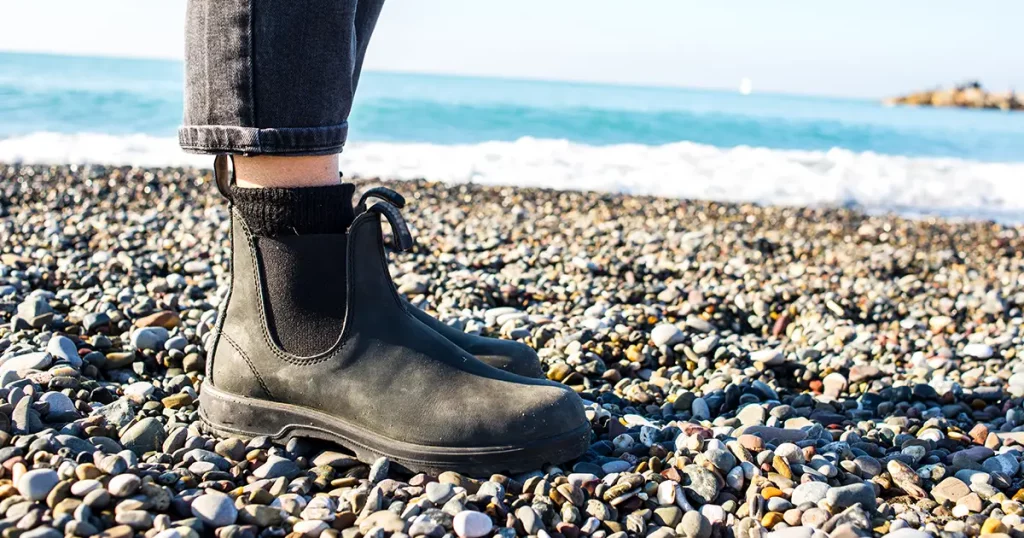 The basic answer is: yes, Chaco boots are good for hiking!
Launched in 1989, Chaco is mostly known for its sandals, which are designed to be worn both in and out of the water. They soon expanded to different types of footwear, including hiking boots and hiking shoes.
Many people love Chaco boots because they're designed to be super comfortable. The footbed in Chaco shoes is certified by the American Pediatric Medical Association, so they're good for your feet. Comfort is key on a hike, so this is a big plus.
The other good news about Chaco is they create incredibly durable shoes. They're designed to last, and when they eventually wear out, they can offer minor repairs like fixing straps and soles.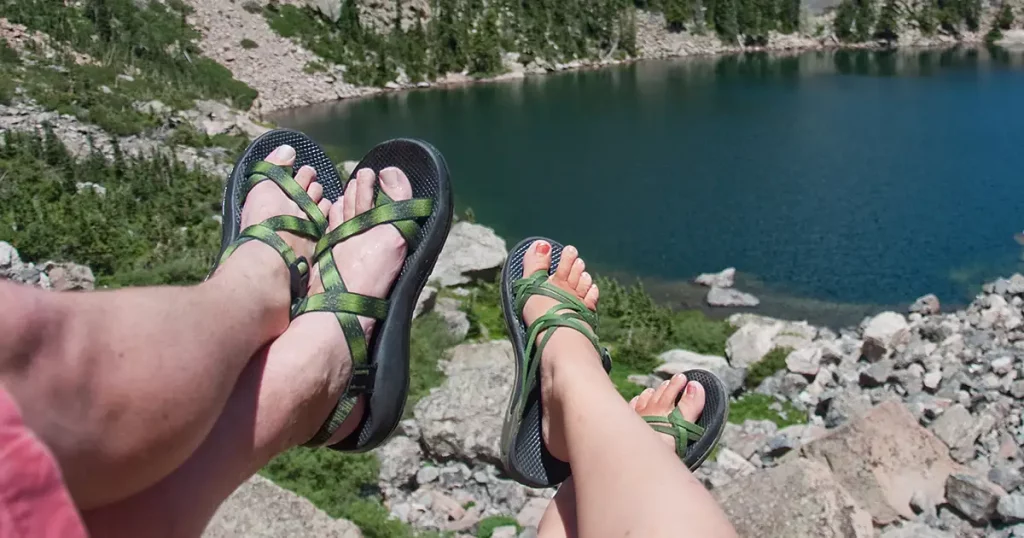 Their water sandals and boots have amazing traction. This means you won't have to worry about slipping over, as they will help you to grip onto slippery or very steep surfaces.
There's another reason to give them a try: Chaco boots are designed to keep your feet dry. When they say 'waterproof', they really mean 'waterproof.' Even if you have to hike alongside a stream or you're out in heavy rain, they'll keep your feet dry.
Some people feel Chaco boots have a downside, and that's breathability. While they're fairly breathable, you might start to notice your feet sweating on particularly hot days, or if you're exerting yourself on a difficult trail. This is something to bear in mind. The flip side is, they work really well in cold weather, and they'll keep your feet warm.
Chaco Boots – Our Recommendations
There are many designs and styles of Chaco boots out there. Here are a few we'd recommend.
Chelsea Boots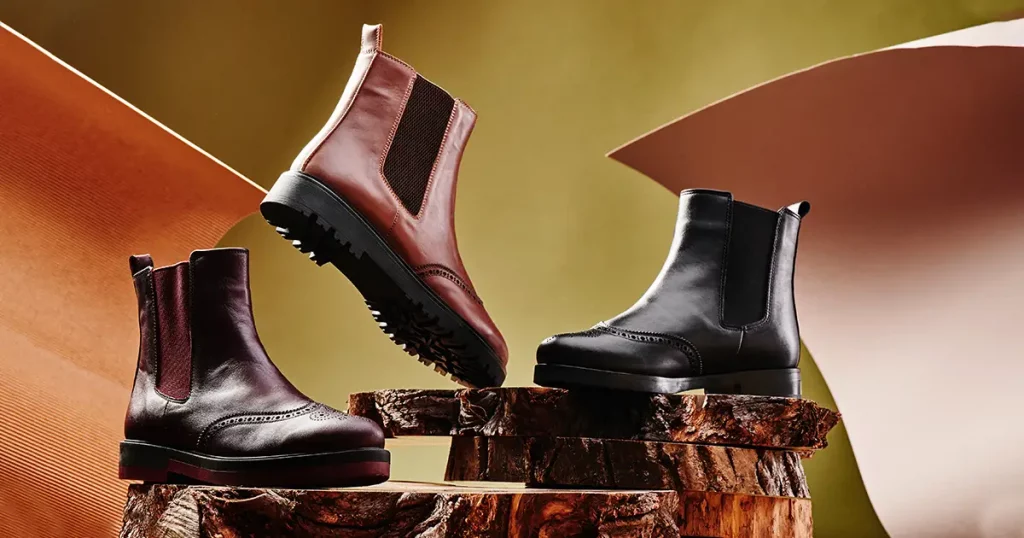 Chelsea boots are typically cut just above the ankle, and they have no fastenings, straps, or laces. This means they're easy to get on and off, but they can't be laced tightly to your feet. Chelsea boots look great, so they're ideal if you want to wear them off the trail too.
For women, the Chaco Women's Fields Chelsea Waterproof Boot are a classic. They're super popular for good reason. These Chelsea boots are warm, comfortable, and completely waterproof.
For men, the Chaco Men's Fields Chelsea Waterproof Boot are excellent. They come in a few colors, and they're warm, comfortable, durable, and waterproof.
Lace-Up Boots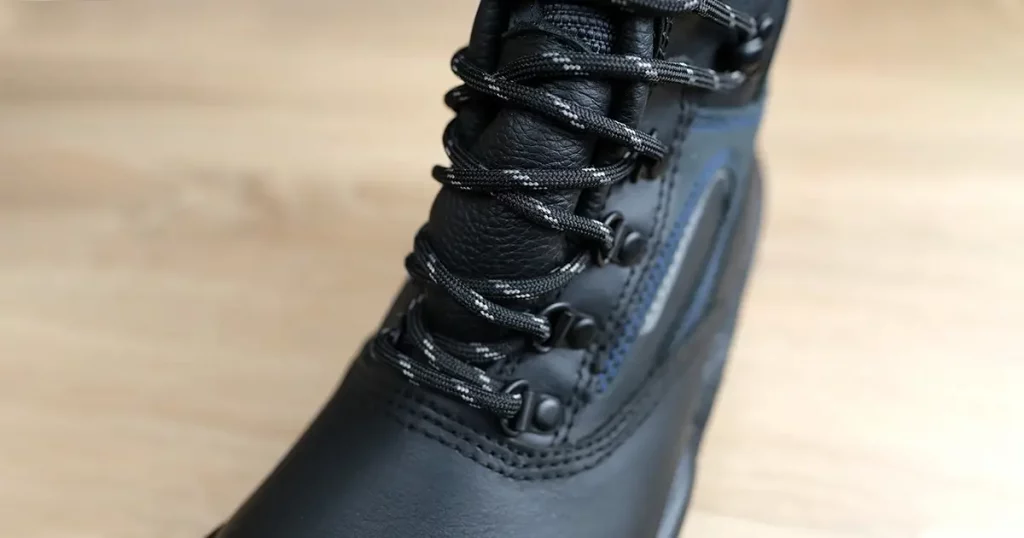 If you prefer boots that can lace up tight, you'll want to opt for a pair of boots like these instead.
We like the Chaco Women's Cataluna Explorer Boot for women. They're tough and durable, and they're great for hiking in colder weather.
Plus, we'd recommend the Chaco Men's Dixon Mid Chukka Boot for men. These are comfortable and easy to wear, and they have excellent traction.
Hiking Shoes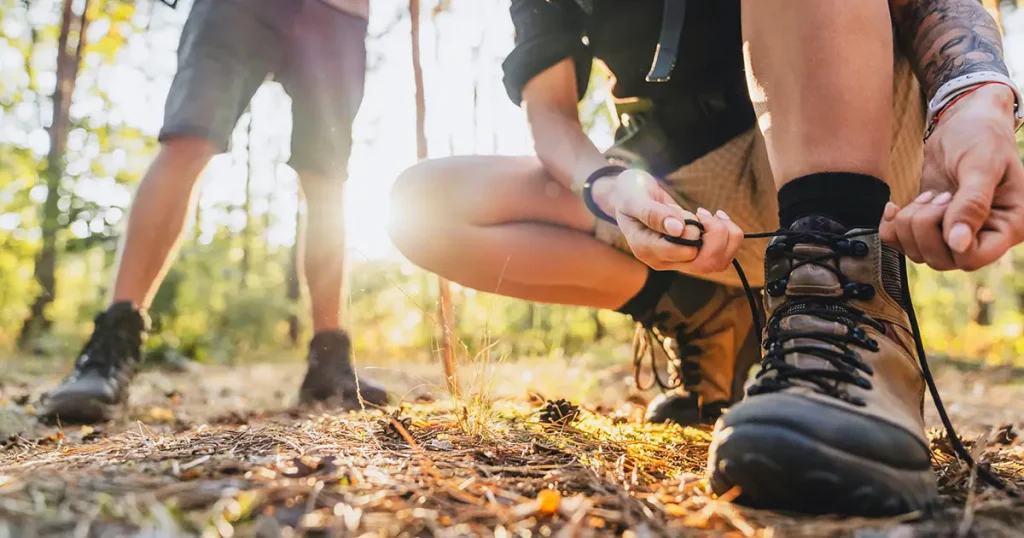 If you want something a little more like sneakers, rather than heavy boots, you might want to go for hiking shoes. 
We'd recommend the Chaco Women's Outcross Evo 1 Hiking Shoe for women. They're breathable, with mesh and polyester webbing, but with extra protection in the toe area to keep your feet safe.
You can also check out the Chaco Men's Waterproof Maipo 2 for men. They're comfortable and lightweight, and they dry really quickly if you're hiking near water.
What to Look for in Hiking Boots
There are a few things to look for in hiking boots:
Comfort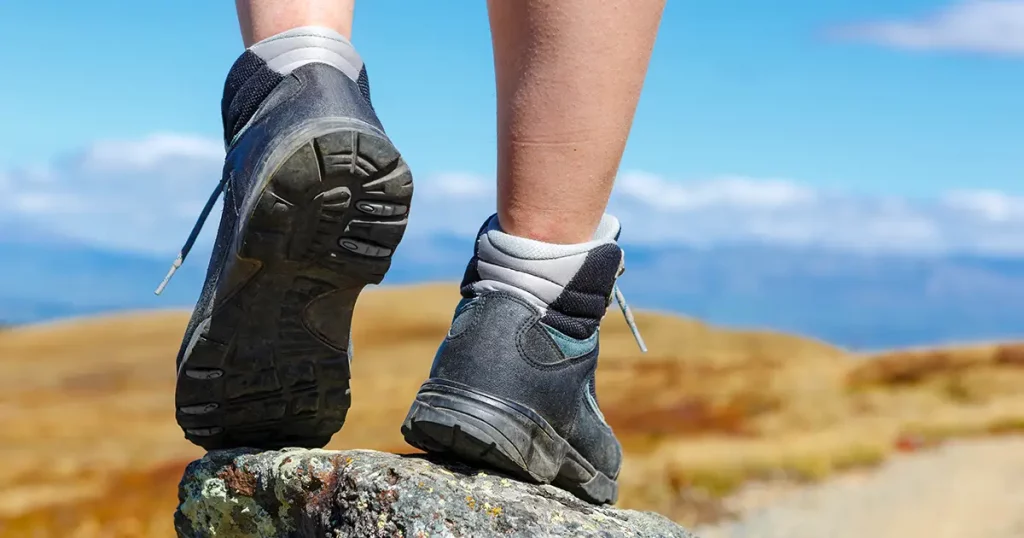 Comfort is key! Look for boots (like Chaco boots) that feel comfortable to wear even after hours on the trail. They may feel a bit stiff to wear initially, but they'll soon start to soften up, becoming more comfortable with each wear.
Fit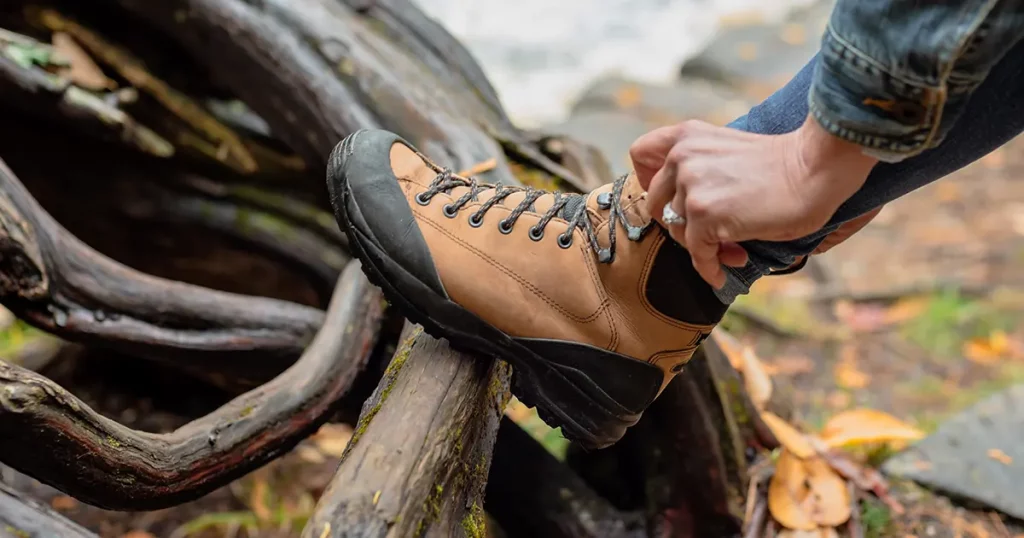 How comfortable your boots are will be partly determined by how well they fit you. You want boots that are snug fitting, but not too tight. Too loose and you risk tripping over, too small and you risk developing blisters on the trail.
You can find hiking shoes for narrow feet, hiking shoes for wide feet, or hiking shoes for flat feet (these have extra arch support, which makes hiking with flat feet much more comfortable).
Durability
Hiking boots can be pricey, so it's worth looking for a pair that will last you a long time. Look for tough rubber soles, leather or synthetic uppers, and good quality stitching.
Safety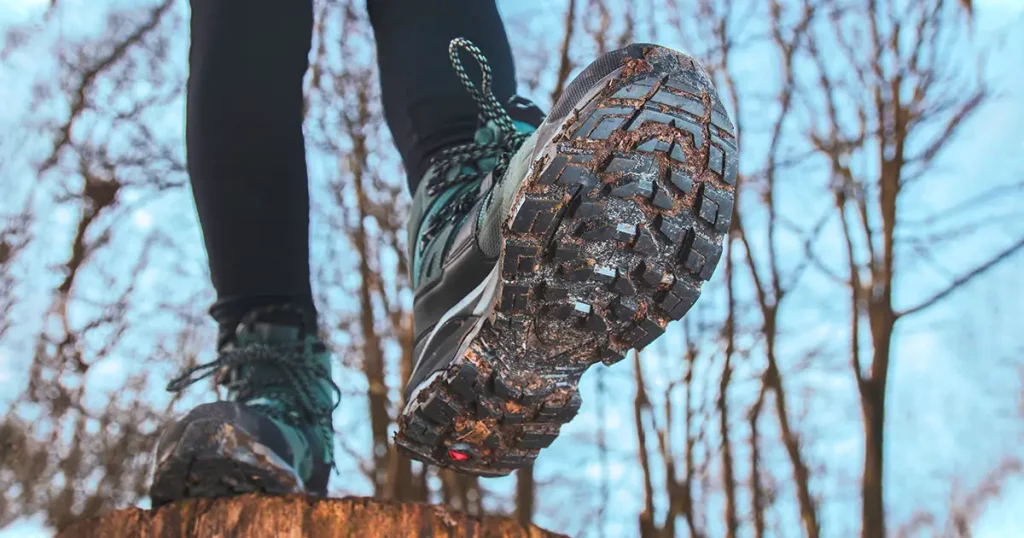 Traction is really important. Look for deep lugs (the grooves on the soles of your boots), as these will help to keep you stable, giving you greater grip on slippery or steep surfaces.
You can also find boots with a reinforced toe area. This will give your feet greater protection, especially if you're scrambling up rocky inclines.
Weatherproofing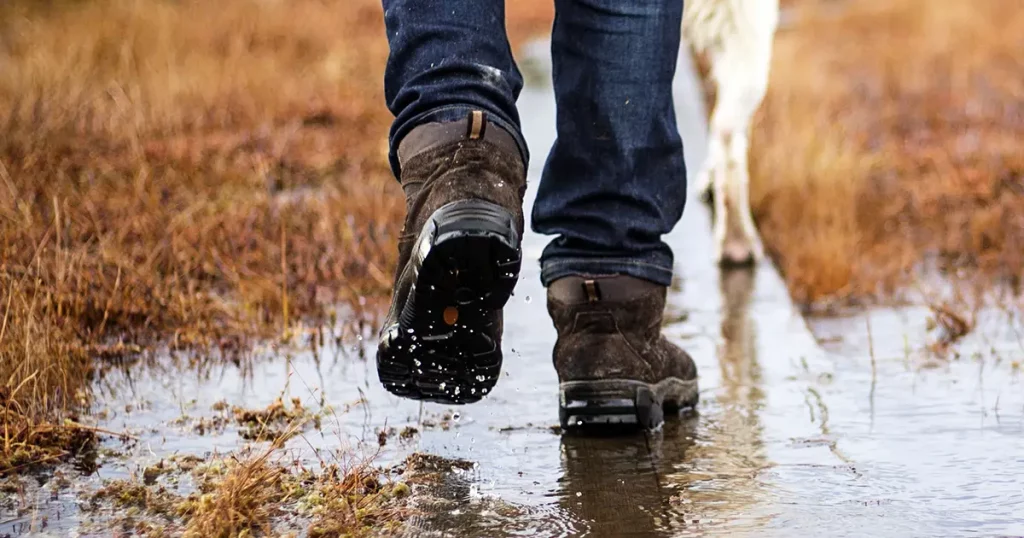 There's a difference between waterproof and water-resistant shoes. Waterproof means they shouldn't allow water in, even a little bit. Water-resistant means they may keep the water away for a little while, but it might start to seep through if you're wading through a stream or similar.
You can find boots which will protect you when hiking in cold weather. Some are padded with insulating material, which will help to keep your feet warm even in the snow.
Plus, if you're hiking in warmer weather (or your feet get hot on the trail), look for boots with breathable uppers, to avoid your feet getting sweaty on the trail.
Frequently Asked Questions
Here are some commonly asked questions about Chaco boots (and hiking boots in general):
Will I need to break in my Chaco boots?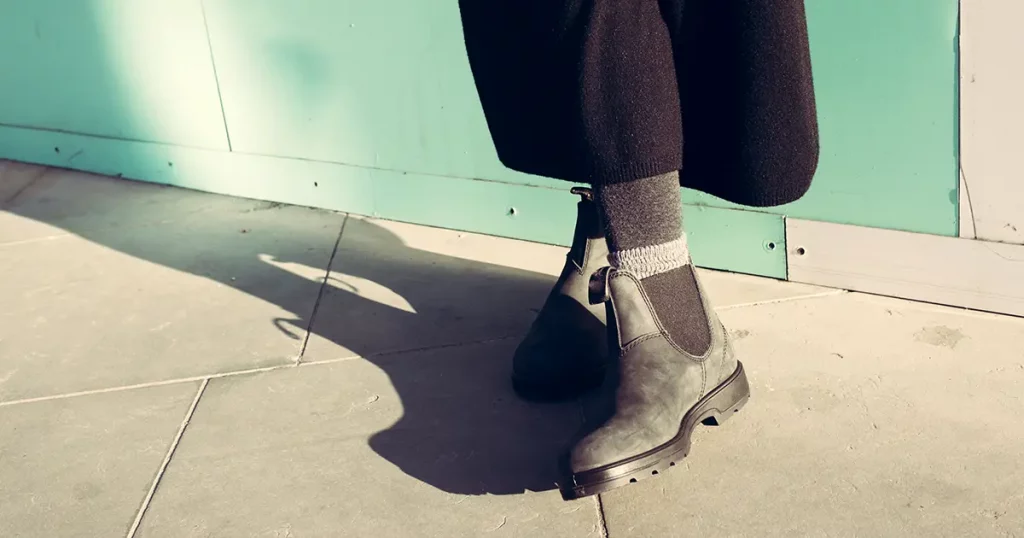 Yes, you may find that they require a little breaking in. You should take a couple of weeks to break in your boots, wearing them for short bursts at a time around the house, and then taking them out for longer walks or to run errands.
What socks should I wear to go with them?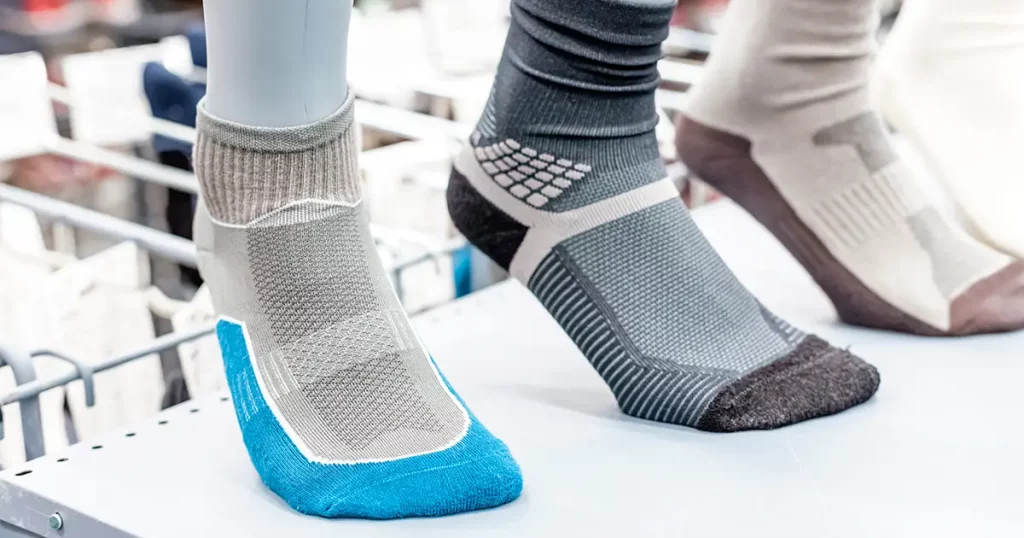 Look for socks that can wick moisture away from your skin to keep your feet feeling fresh. We like the Ronnox Wool Blend Trekking Socks for both men and women.
How can I take care of my Chaco boots?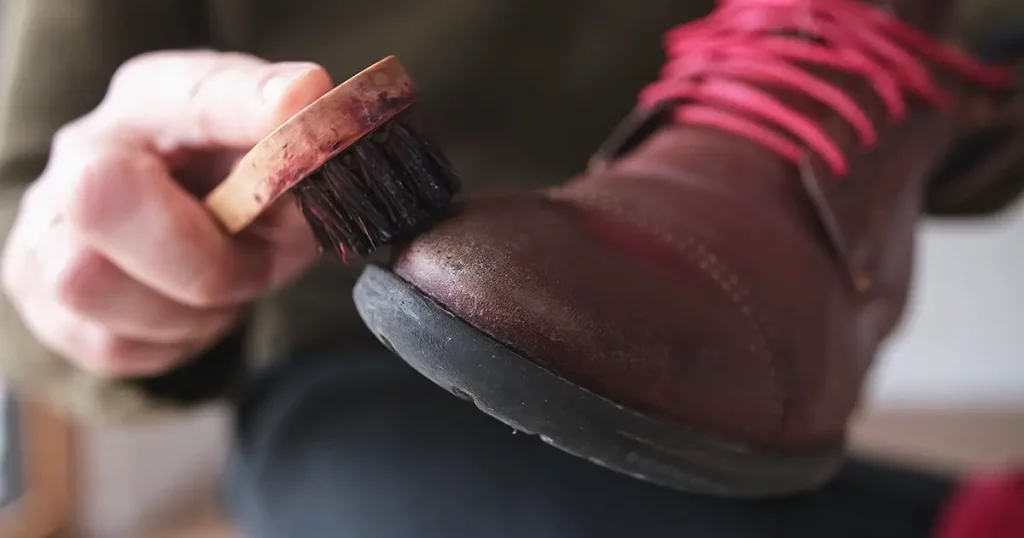 It's pretty simple to clean your hiking boots. Use a hose to remove the excess dirt, then scrub it with a brush to remove dirt and mud from the smaller crevices. Leave them to dry completely in a warm, dry place. Make sure you don't put them near a heater as this could cause the leather to crack.
You can treat your boots with leather conditioning oil to keep the leather looking great.
Are Chaco boots good for day-to-day wear?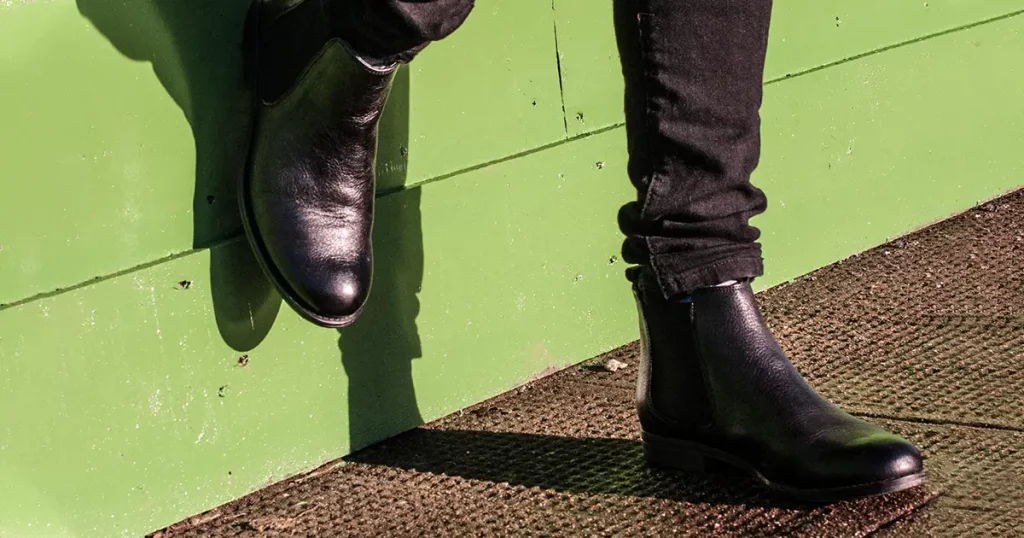 Yes, they're fine to wear every day! They may need breaking in before you can use them for longer walks, however.
To Sum Up …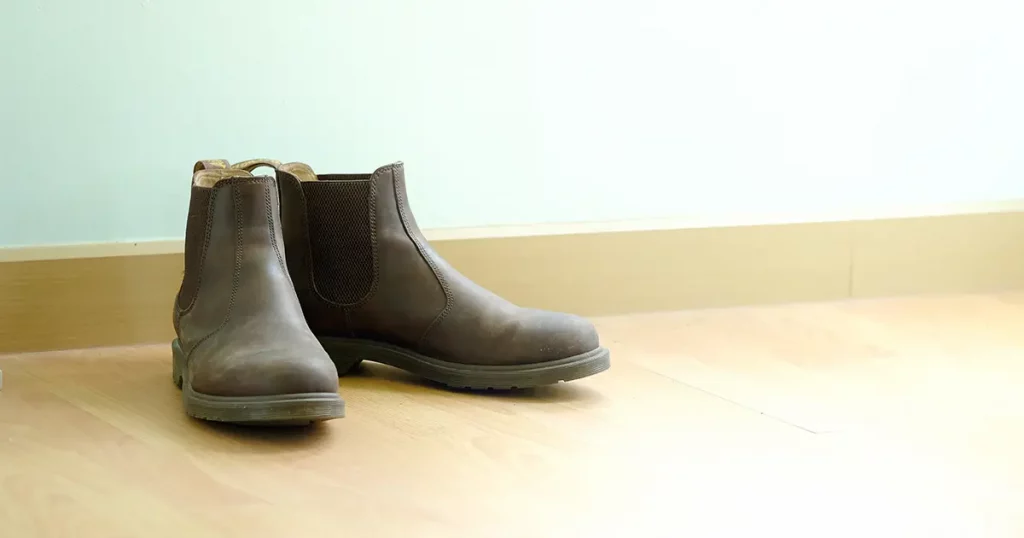 We hope this has helped you to figure out if Chaco boots are right for you! It takes a little trial and error to find the most comfortable boots, but Chaco is a pretty safe bet in terms of comfort.
The only reason to stay away from them is if your feet tend to get hot, as they're not the most breathable boots. Still, they should be pretty good for different situations: hiking, running errands, and general day-to-day wear.