Spanning 14 states from Georgia to Maine, the Appalachian Trail is an incredible journey to undertake, but it's not for the faint-hearted. If you're considering tackling it yourself, you may be wondering: how long does the Appalachian Trail take? Which direction should you go in? How much does it cost? And how can you prepare?
We'll answer all those questions and give you some tips on how to plan for your journey.
How Long Is the Appalachian Trail Hike?
The Appalachian Trail is a big commitment. At 2,190+ miles (roughly 3,524 kilometers), it takes 5 to 7 months to hike the entire thing, depending on your speed, experience level, and trail conditions. It crosses a whopping 14 states and attracts over 3 million people each year.
Understandably, not many people complete the trail. Only about 1 in 4 people make it all the way through. It takes a lot of time and effort not only to complete the trail but to plan your trip, too.
Planning Your Trip – Northbound, Southbound, or Flip-Flop?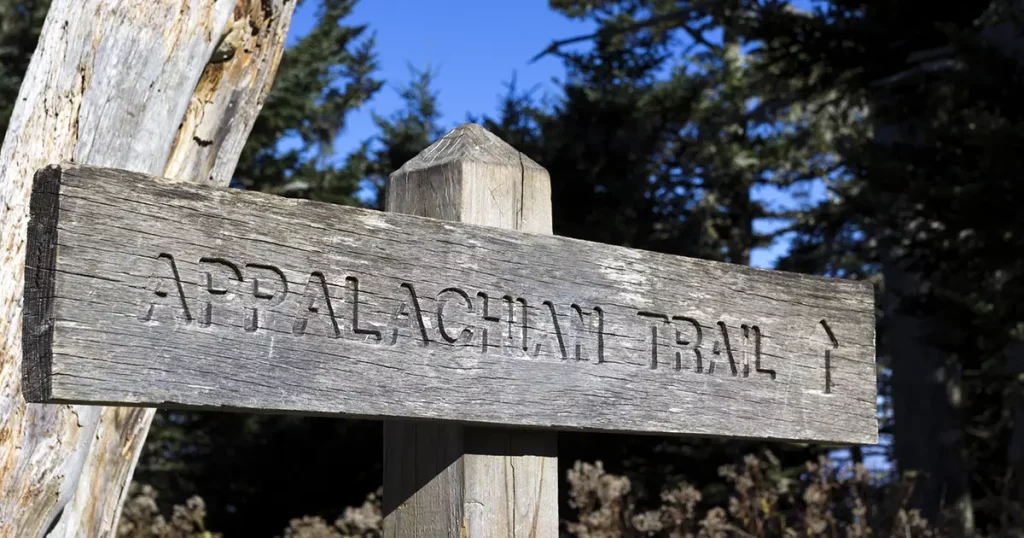 There are a few different options when it comes to the direction you choose to take.
Northbound
Northbound is popular for a good reason. You start off hiking on easy terrain, and the weather is better (especially if you start at the right time of the year, but more on that in a moment). After that, it gets busy, which may not be great if you prefer being alone, but it is excellent for people who want to meet others on their journey.
You do have to stick to your pace if you decide to go Northbound because Mount Katahdin closes at the beginning of October.
Southbound
Going south is a more difficult prospect for many people. You'll be starting on snowy mountains, getting the most difficult part out of the way first. This has some advantages. You'll be able to enjoy the easier part right at the end when you're the most tired. 
However, you'll be carrying a super heavy bag through tough terrain, as there aren't many resupply points. The weather won't be as good, but you won't have to rush, as the parks in the south will be open when you get there.
Flip-Flop
Flip-flop refers to people who start somewhere in the middle of the trail. This has some advantages if you don't want to hike the whole thing in a single go and may allow you to experience the whole trail in sections over a few years.
When to Hike the Appalachian Trail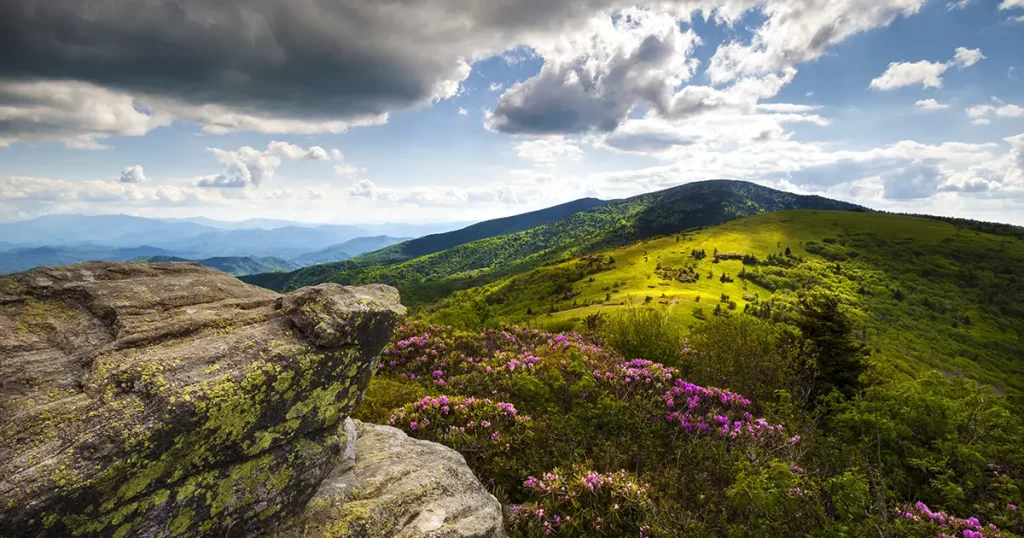 When you want to go will mostly depend on the direction you want to go. 
Northbound
Northbound will want to go from around mid-March to the beginning of April. It will be crowded, but the atmosphere is usually fun, and it's a great chance to meet people.
If you can keep up a good pace, you could start from mid-April to the first week of May. You'll be behind, so you'll need to keep up a fast pace to catch up, but this will help you to avoid the rush of people starting earlier.
You can choose to start at the beginning of February too. Not a lot of people choose this because it involves hiking through heavy snow.
Southbound
You can start from late May to Mid-June, as this will allow the weather to warm up a little.
Flip-Flop
There are several options for starting times if you plan to start somewhere in the middle. Check out the Appalachian Trail website for detailed information about each starting point.
Most flip-floppers will benefit from starting in April or May.
How Much Does it Cost to Hike the Appalachian Trail?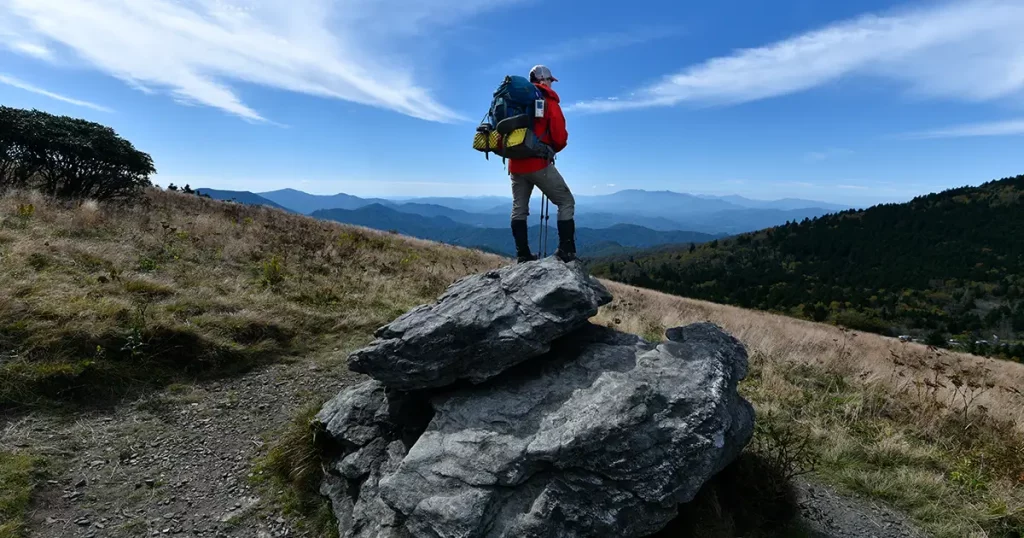 We can't give an exact figure, but most people spend around $3,500 – $6,000 USD, and that's before you consider gear. So most people spend around $1,000 USD a month on the trail, according to the Appalachian Trail Conservancy.
We'll go into the gear you'll need a little later. First, we'd recommend making a spreadsheet or a list of all the equipment you'll need, so you can start to buy it gradually.
Preparing to Thru-Hike the Appalachian Trail
There are a lot of things to think about if you want to tackle this trail. Here are the basic points you need to consider:
Accommodation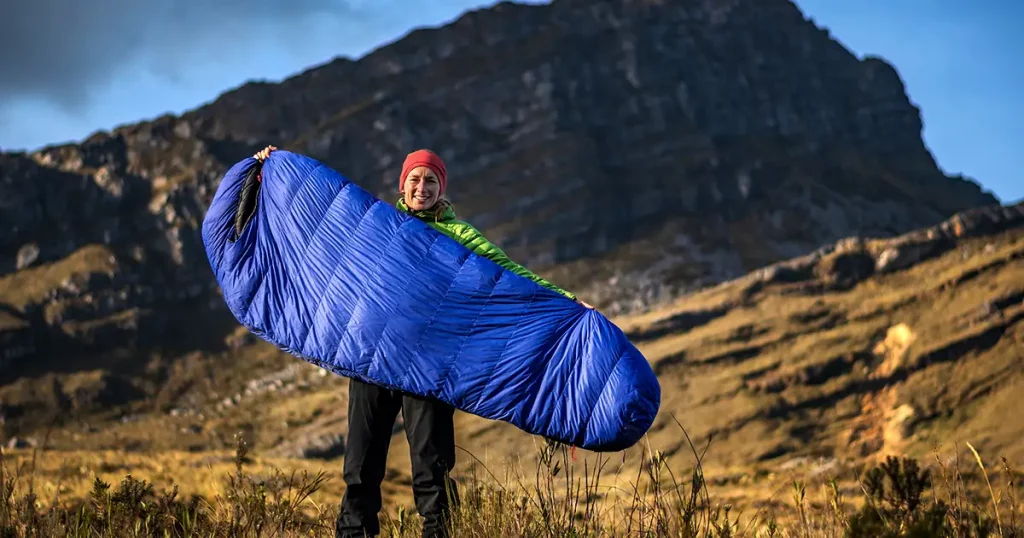 There are three choices when it comes to sleeping on the trail.
Tent
You can, of course, bring a tent. This is a popular choice, and you'll find plenty of other people camping too. We'd recommend bringing a lightweight tent for backpackers, or even a hammock tent, to keep your backpack as light as possible.
Shelter
The second option is to stay in a shelter. These are usually pretty basic structures, with three sides and a roof to give you some cover overnight. Some are fully enclosed and even have fireplaces to keep you warm. Shelters are excellent if you're just too tired to set up camp or if it's very cold or rainy. The downside is that they're first-come, first-serve, and you'll probably find mice hanging around. Plus, you'll be near a lot of other sleepers too, which you may not feel comfortable with.
Stay in Town
The third option is to dip into town when you can. There are plenty of hotels, motels, and Airbnb's on the way, and you can quickly Google these options if you're starting to feel tired (or you can take a guidebook with you). These are great if you want a warm shower and a comfortable bed for a night.
In the White Mountains, you can work-for-stay. In exchange for chores, you can stay in a series of huts and even grab some food for free.
Food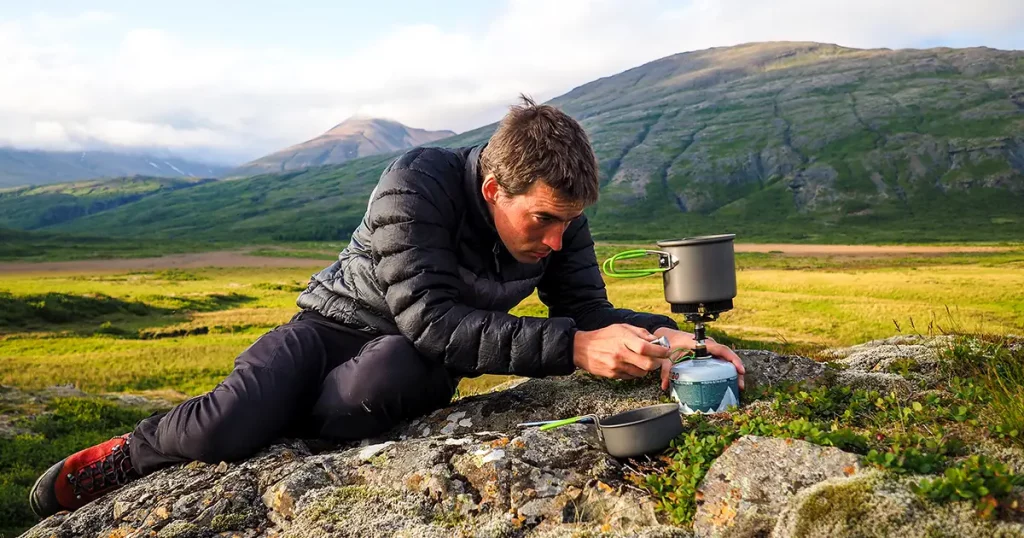 Speaking of food, this is another big consideration! You'll need a small camping stove, as this is a safer option than trying to build a campfire. We'd recommend bringing instant food, like instant oatmeal or cereal and powdered milk, for breakfast. We'd suggest going for bagels/wraps and spread for lunch, as this is easy to make on the go.
For dinner, again, we'd recommend instant foods. You can get some protein from chicken or fish in foil packets, and you can easily cook some pasta or rice using a camping stove. You can find more recipes and ideas online.
Sanitation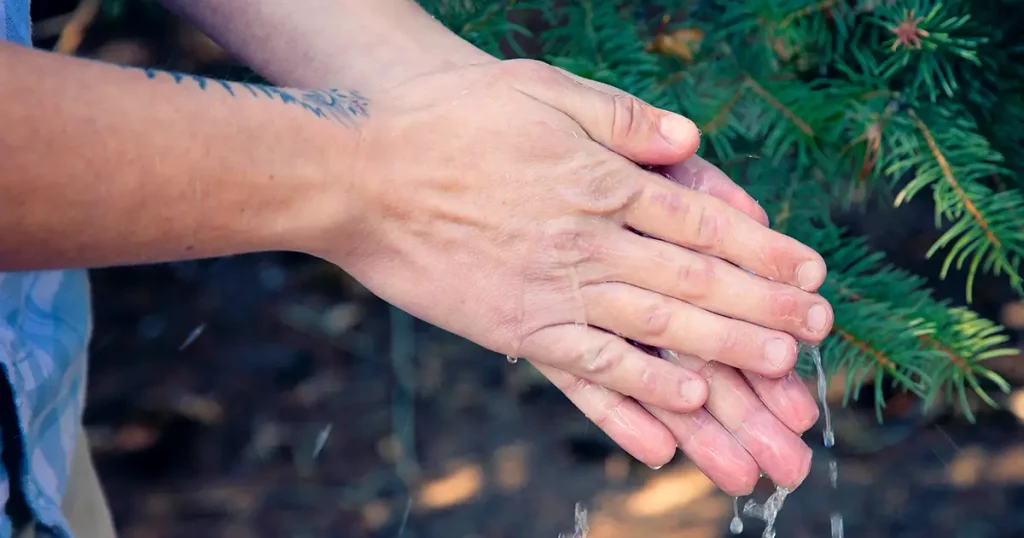 You won't find flushable toilets on the trail. In most cases, you'll have to go to the bathroom in the woods. You can do this safely by:
Digging a 'cathole' (a 6 to 8-inch deep hole) using a trowel or a tent stake
Burying used toilet paper safely in the hole
Mixing dirt with your waste to speed up the decomposition process
Washing your hands thoroughly with soap and water
If you want a hot shower, you'll have to spend the night at an Airbnb or similar in town. 
Skill Level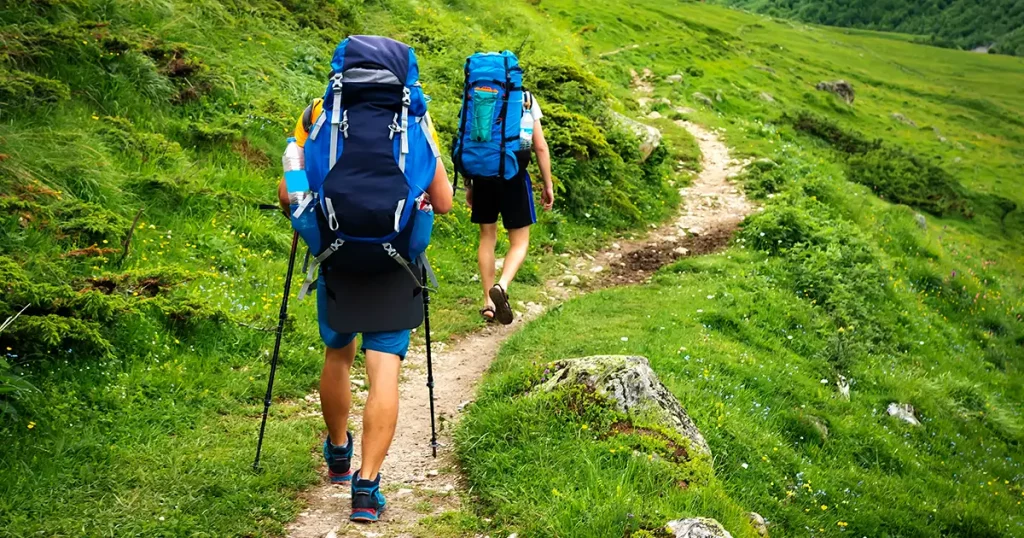 A big thing to consider is your skill level, as this will determine how fast you will be able to go, as well as how you'll be able to cope with the tougher parts of the trail.
It's a hard trail to tackle and will require a lot of physical effort. Not only do you have to deal with mountainous terrain, elevation gain and loss, and rocky/uneven ground, but you will also be carrying your gear on your back. It's also a mental challenge. Being away from home for months and not having access to your usual comforts can be tough.
If you're not sure your fitness levels are up to the task, try contacting people who have already completed (or attempted) the trail. There are plenty of people online who may be able to help you to decide if you're ready for it.
Registration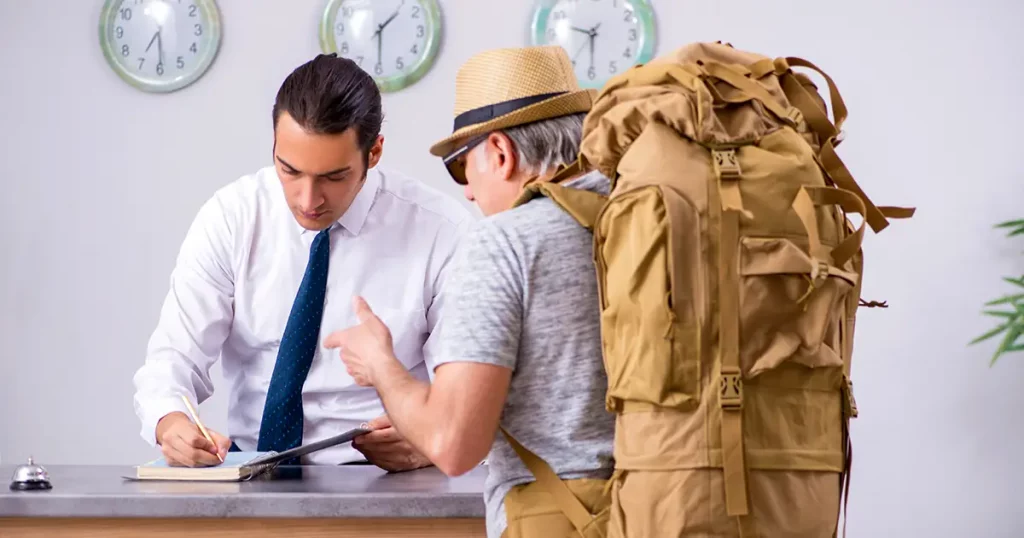 You can register for your hike. This helps to prevent overcrowding, which can be harmful to the trail.
You will also need permits for the Great Smoky Mountains and Shenandoah or Baxter State Park.
Navigation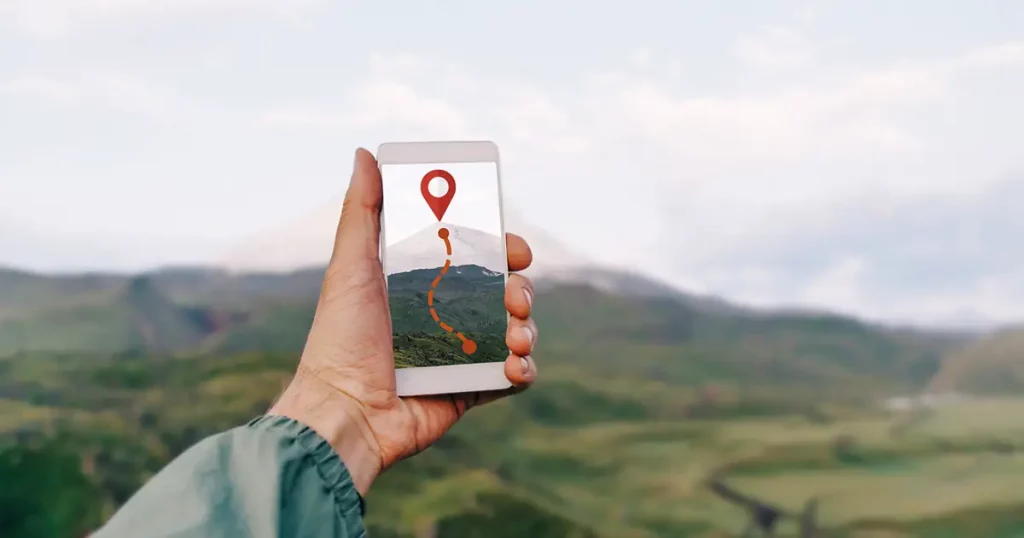 The trail is signposted, and you should find plenty of other people traveling in the same direction as you. Still, it's good to have a backup if you get lost or if the trail is hard to find after a storm. Although your phone is useful, you may not always have service. We'd recommend having a map and a compass with you at all times.
Schedule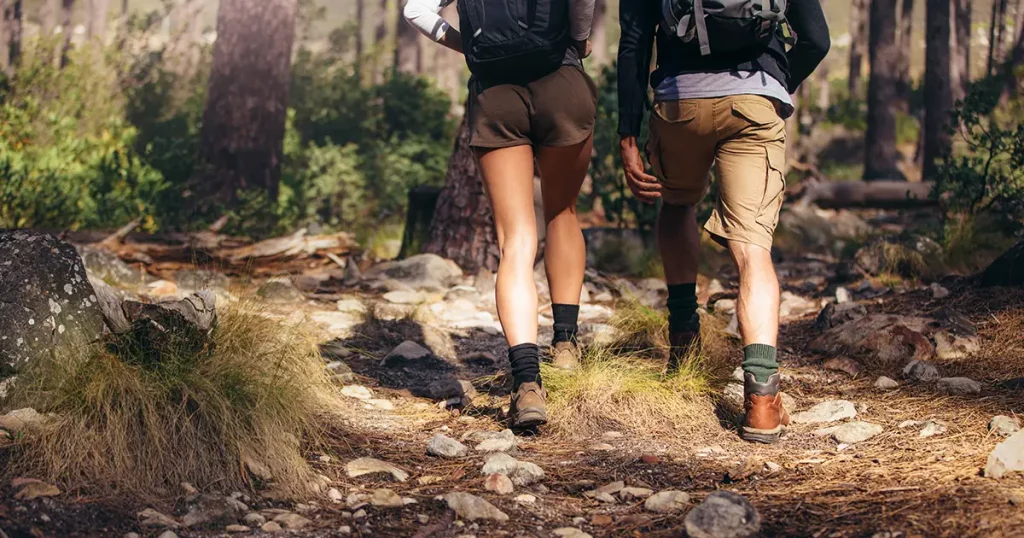 Most hikers tend to go for 8-10 miles (~13-16 kilometers) per day, working up to 12-16 miles (~19-26 kilometers) a day. This will help you to get to the end on time, particularly if you're time-bound by the closure of Mount Katahdin.
Safety Concerns
Of course, being outdoors for months at a time will involve taking some risks. There are a few things that you need to know to stay safe:
Crime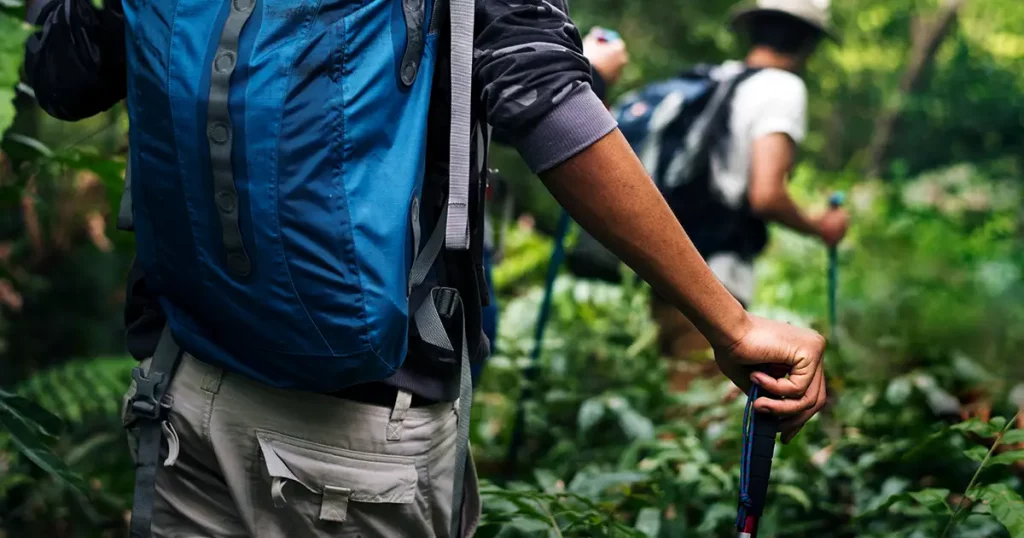 While the majority of the people you'll meet on the trail will be other hiking enthusiasts, unfortunately, there is still the potential for crime.
In an emergency, don't hesitate to call 911. Also, make sure you have a rough idea of your whereabouts at all times, just in case this scenario arises.
If it's not an emergency, but there is an incident, you can report it by following the steps on the official website.
You can improve your safety by hiking in a group instead of hiking alone. Don't be afraid to make friends with others on the trail if you are going solo.
Nature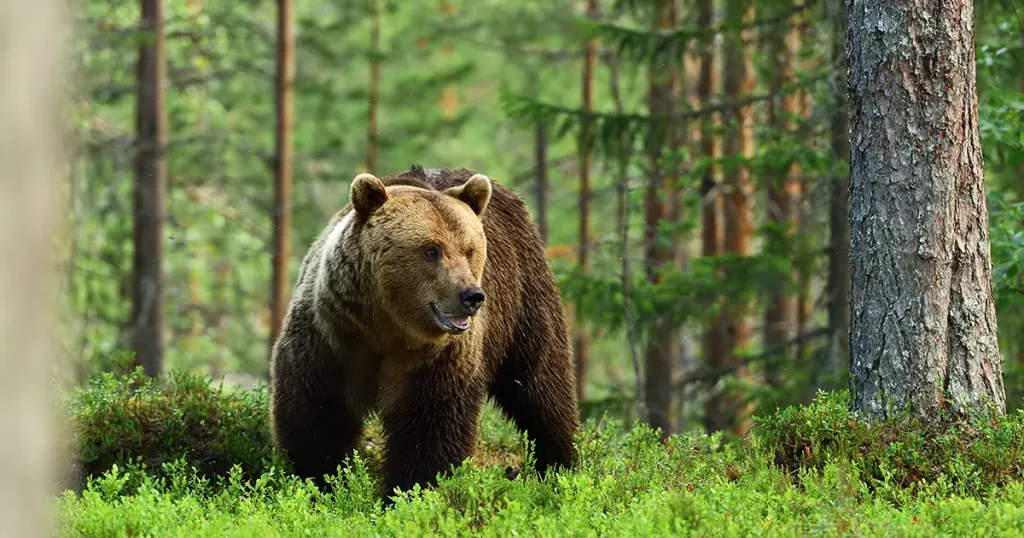 You'll encounter all sorts of wildlife on the trail, but bears are the main risk. Most people will come across a bear during their thru-hike. Bears are shy creatures, but they still pose a risk to you. There are some steps you absolutely must take to protect both yourself and other campers.
Bears are attracted to food. So you can use the Bear Canister Lending Service to safely store your food, which will help to prevent bears from sniffing out any goodies you're carrying. You must always stick to the rule of keeping your food far away from your sleeping area, preferably downwind, so you don't accidentally wake up to the sound of bears sniffing around for leftovers.
You must always try to avoid using anything scented near your sleeping area. Even brushing teeth must be done away from the tent.
You may also encounter spiders, snakes, mice, and other animals.
Insects
You may find wasps and other stinging insects on the trail. The main problem is mosquitos, as these can carry viruses. We'd recommend wearing long-sleeved shirts and long pants and stocking up on insect repellent before you go.
Weather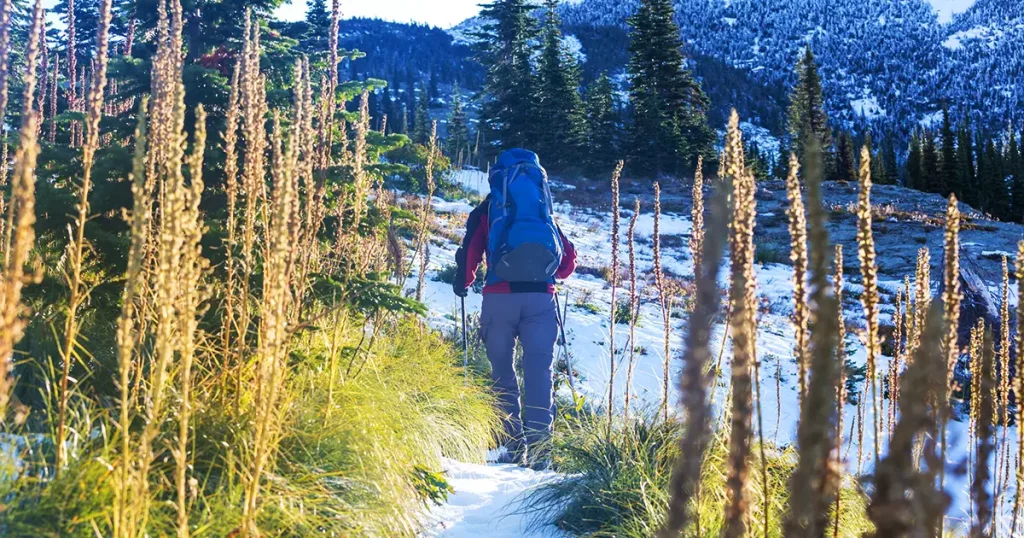 The weather is variable, but you can expect to encounter snow at some point. You must take steps to keep warm, as hypothermia can be deadly. You can prepare by:
Wearing lots of thin layers. This will allow you to add and remove layers as necessary
Wear thick socks, a hat, and a good pair of gloves, as this will stop you from losing heat in key areas of your body
Use hand warmers. These are great for tucking into your gloves, in the side of your boots, in your sleeping bag at night, etc
Stay hydrated. This will help your body to regulate your temperature
The other thing to watch out for is the sun. Preventing sun damage is important. You can do this by:
Wearing sunscreen at all times
Take short rests in shady areas, especially during the hottest time of the day (12-3 pm).
Staying hydrated by regularly taking sips of water
You may come across a lightning storm. If this happens, run for cover, move away from water and any tall, isolated objects (lone trees, bear poles, etc.), drop metal objects, and crouch on the ground until it passes.
Fires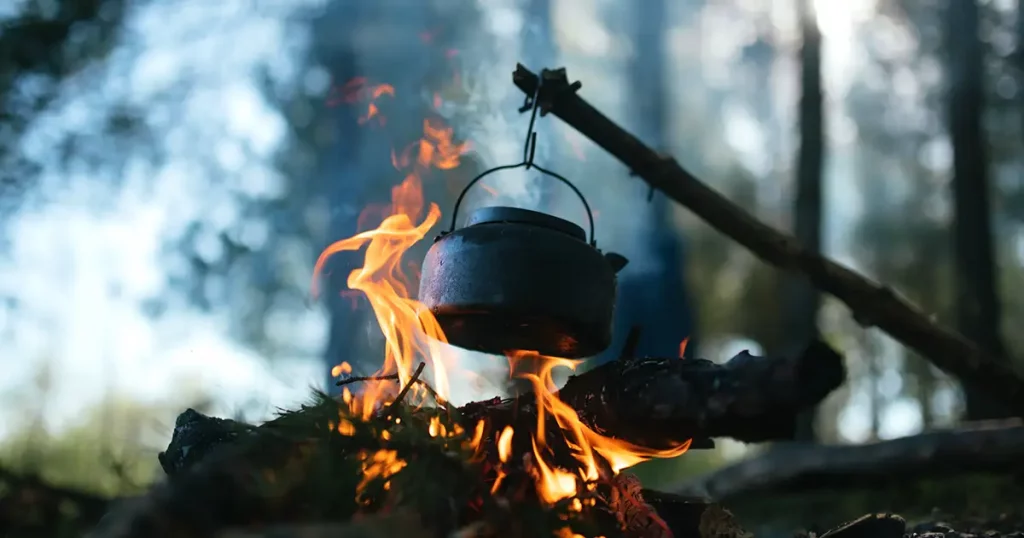 If you can, use a small camping stove. Only build campfires in permitted areas (you'll see these areas along the trail).
Ensure you burn all wood to ash and do not burn foil, plastic, glass, cans, tea bags, or anything with food on it (to avoid creating noxious fumes and attracting bears or skunks).
Water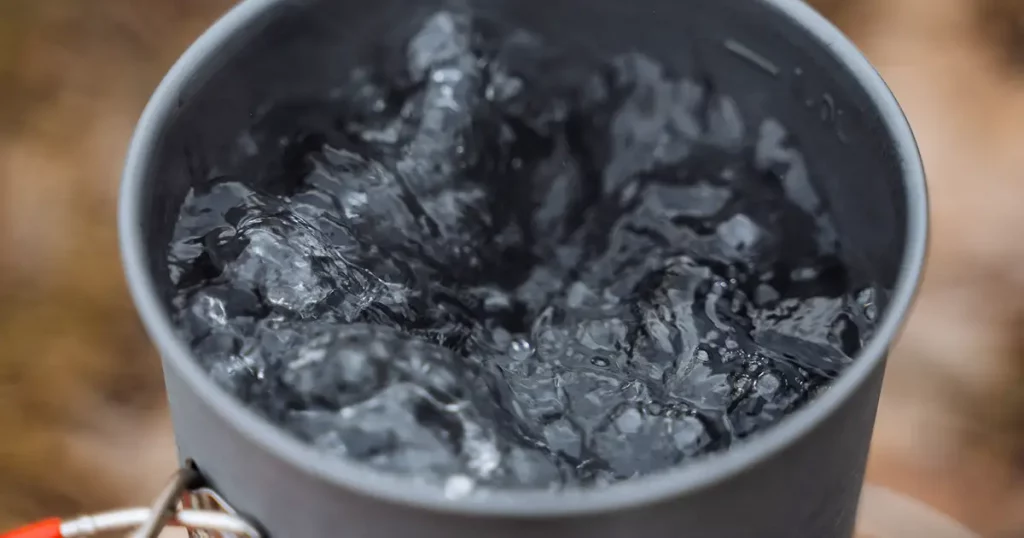 There's plenty of water on the Appalachian Trail, but you'll need to treat it to make it safe.
Boiling is safe and reliable. All you have to do is bring your collected water to a boil and allow it to boil for at least 1 minute (preferably 3-5 minutes). You could also use chemicals or tablets to purify your water or use water filters/purifiers. Chemicals are not always reliable for certain water-based diseases, and purifiers require some maintenance, so it's up to you which option you go for.
You may also check out guide to the Best Filtered Water Bottle.
First Aid
The last thing to consider is first aid. Bring along a small first-aid kit to deal with regular injuries, like blisters, scratches, and bumps.
What Gear Will I Need?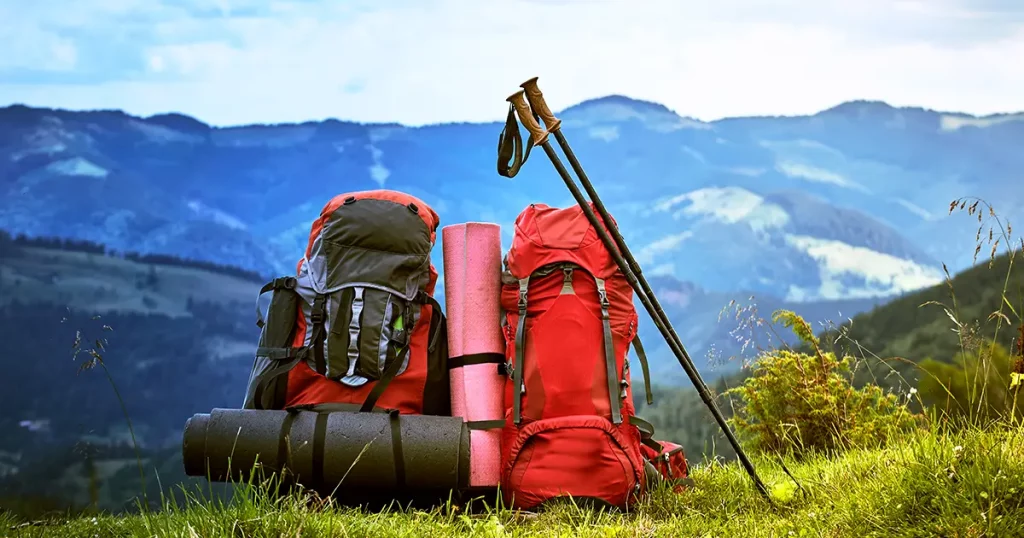 These are the basic things you'll need:
Backpack
A good hiking backpack should be comfortable and be able to carry heavy loads. You can find out more in our guide to the best hiking backpacks.
Tent
We'd recommend a lightweight tent as you'll be carrying it for so long. We like the Kelty Grand Mesa Backpacking Tent, as it's small and durable.
Cooking Equipment
You'll need a small camping stove, a collapsible cooking saucepan, and a set of utensils.
Something to sleep on/in
This can include a sleeping bag and a sleeping pad.
You'll also need:
Frequently Asked Questions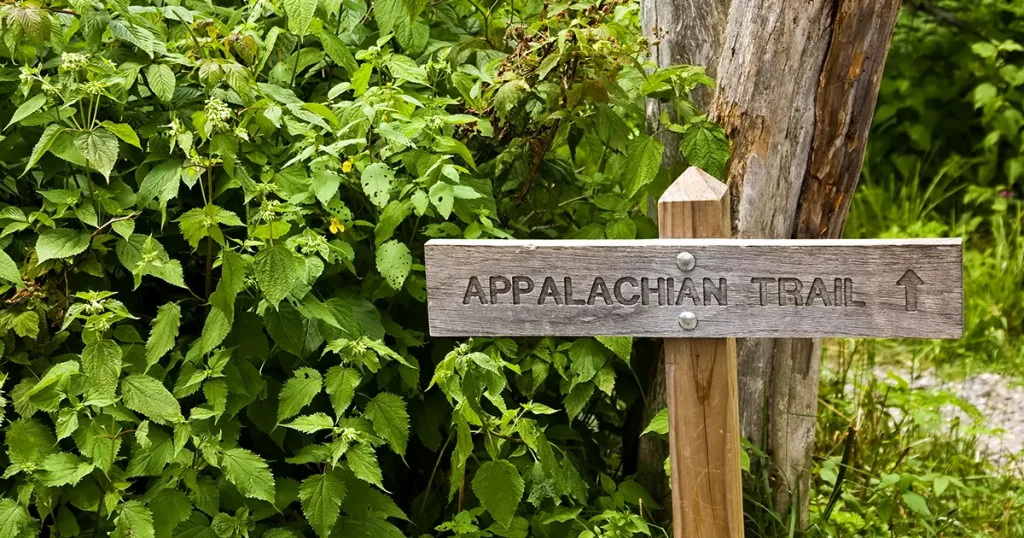 Before you go, here are some commonly asked questions:
How many hikers have completed the trail?
Around 20,000 hikers have completed the thru-hike so far.
Can I take a course to prepare for the hike?
Yes! You can take courses to prepare your mind and body for hiking the Appalachian Trail.
In terms of preparation, we'd recommend completing smaller, easier hikes to begin with. Check out trails in your local area, and try to slowly build your stamina.
Where can I meet other people interested in the Appalachian Trail?
There are a lot of online blogs and forums for people interested in the Appalachian Trail. Try the subreddit r/AppalachianTrail if you're looking to chat with people.
To Sum Up …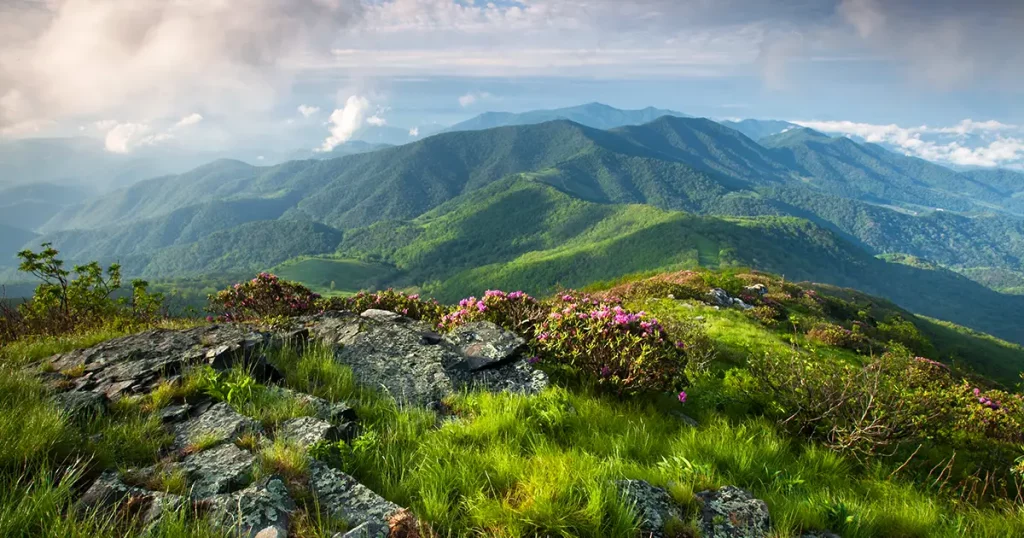 We hope this has helped you to figure out whether you're ready to tackle the Appalachian Trail. Taking around 5-7 months, it's truly a life-changing endeavor, and it takes some preparation, but you may decide it's worth the effort for the experiences you'll have along the way.