A trip to Walt Disney World is a rare event for many families, something to save up for. It can be hard to figure out all the hidden costs. If it's looking like rain is on the horizon during your stay, you might be wondering: how much does a poncho cost at Walt Disney World?
We'll give you the answer, and we'll also look at some excellent disposable ponchos if you don't want to go for official Walt Disney World ponchos. Plus, we'll answer some commonly asked questions you might want to know about!
How Much Does a Poncho Cost at Walt Disney World?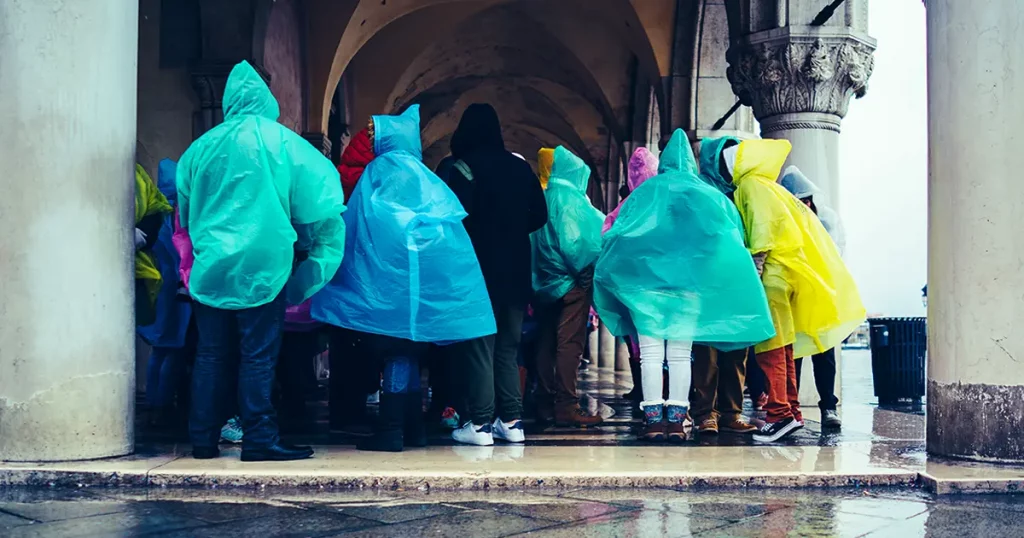 Ponchos at Walt Disney World start from $9 for kids, going up to $12 for adults, including tax. This means for a family of 4 with 2 adults and 2 kids; you're looking at roughly $42 on ponchos alone.
Is it worth it? Well, that depends. It's certainly convenient to buy a poncho on-site, as it saves you from having to pack one to bring with you. Plus, if you're not guaranteed rain, you might end up bringing your ponchos for no reason. Those are some reasons why you might decide to risk it and buy a poncho while you're there, if necessary.
On the flip side, you could stand to save a lot of money by buying your ponchos. Given you can buy disposable ponchos of similar quality for much less money, you may want to just bite the bullet and buy them before you go. Given the other costs (like drinks, snacks, etc.), saving the money for those instead makes sense.
You can easily fit these in your suitcase, especially if you follow some basic packing tips.
Poncho Recommendations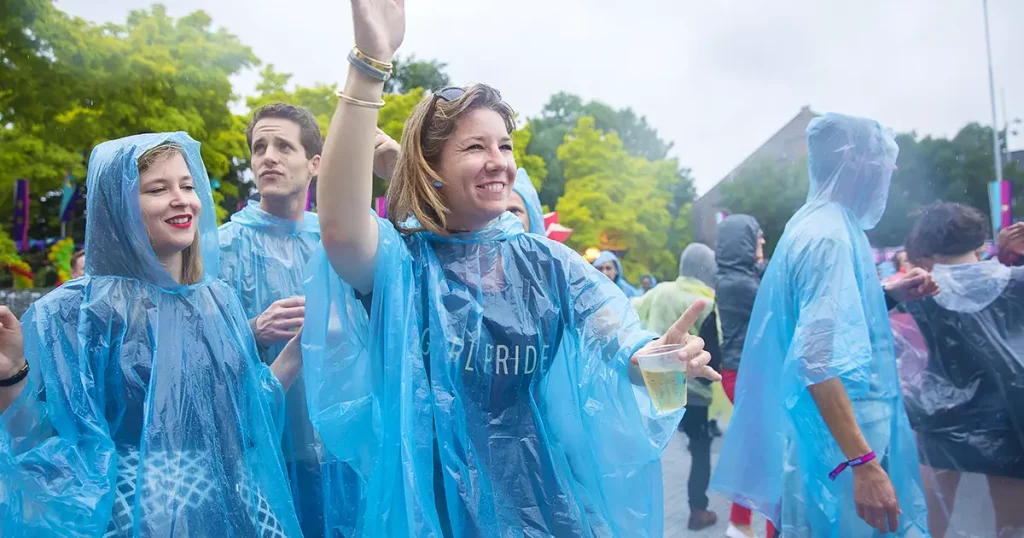 Let's take a look at some disposable ponchos. These are similar to the ones sold at Walt Disney World, and they're portable enough to be easy to carry around.
For families, it's a good idea to buy a multipack of ponchos in different sizes. For example, this 20-pack of family rain ponchos is a safe bet. It contains 10 adult-sized ponchos, and 10 child-sized ponchos, in multiple colors. Kids will enjoy choosing their favorite color, and you'll have enough for a few rainy days. In addition, it's less than half the cost of what an average family would spend on 4 ponchos at Walt Disney World, and you may have some ponchos leftover.
For adults, check out the Hagon Pro Disposable Rain Ponchos. They may seem pricey, at roughly $12.99, for 5 when you can pick them up for a dollar in certain stores, but these are great quality and are made of slightly thicker plastic than the very cheap ponchos. They're still small enough to fit in your pocket when folded.
For kids, we like these Emergency Rain Ponchos. A pack of 4 comes in pretty cheap, and your kids can choose from green, blue, red, and yellow.
What to Look for in a Disposable Rain Poncho
There are a few key things to look for:
Thickness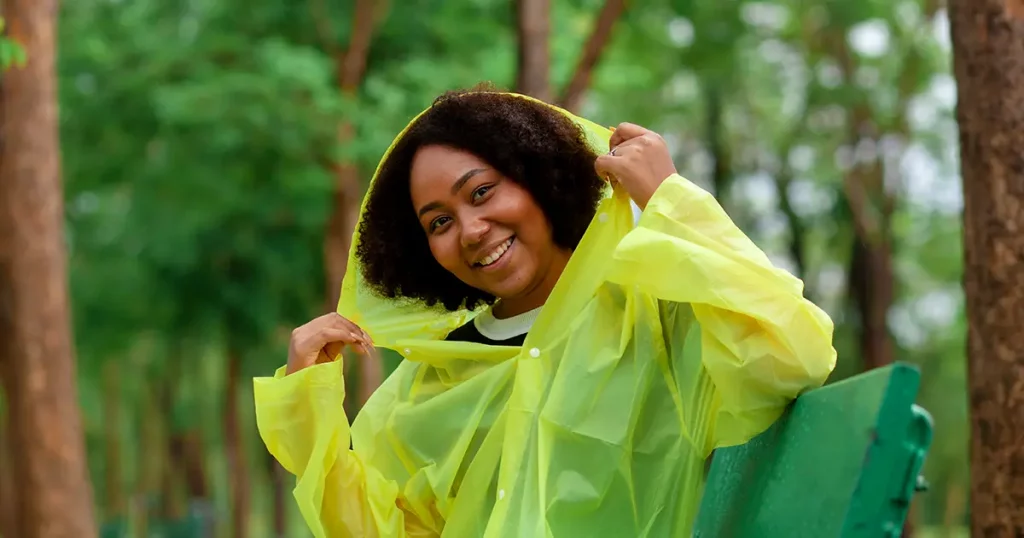 Disposable ponchos are made from thin plastic. They're designed to keep you dry, but not as dry as a regular rain jacket or raincoat would. Not all disposable ponchos are the same, however. You can get them in different thicknesses, and the thicker the plastic, the more likely they are to keep the rain out.
Look for a poncho that states 'thicker plastic' if possible.
Size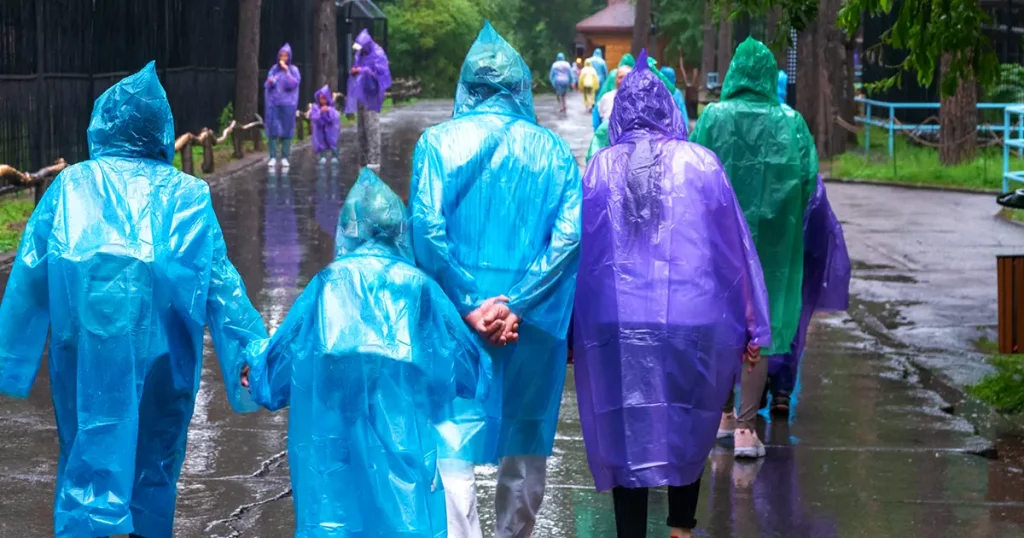 There are 2 basic sizes available: ponchos for adults and ponchos for children. These tend to be a one-size-fits-all kind of deal. However, they should be large enough to cover your clothes in the event of rain.
Your disposable ponchos should fold down small enough to fit in your purse, backpack, or pocket. This makes them much more convenient than umbrellas.
Colors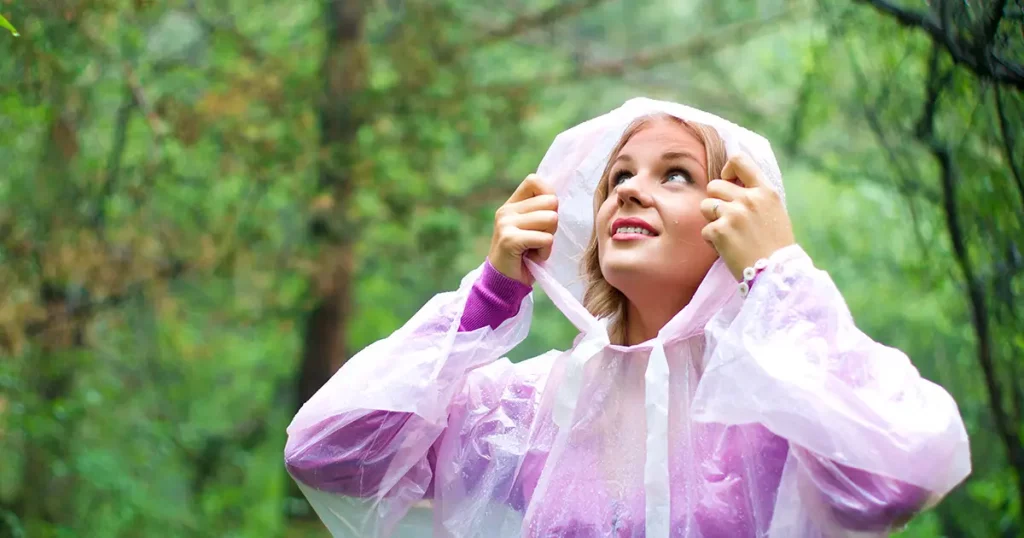 Walt Disney World ponchos are white, but your ponchos can be brightly colored if you want. This may make it slightly easier to spot your kids! Go for a multi-color pack and assign one color to each child, and you'll find it easier to keep track of them on crowded, rainy days.
Amount
Disposable ponchos typically come in multipacks, usually starting from 4 or 5, going up to 20 (or even up to 200 for large-scale events). So it may be a good idea to have one for each person, for each day of your trip (if rain is expected).
Frequently Asked Questions
Before you go, here are some commonly asked questions you may want to know about:
Can I use a disposable poncho more than once?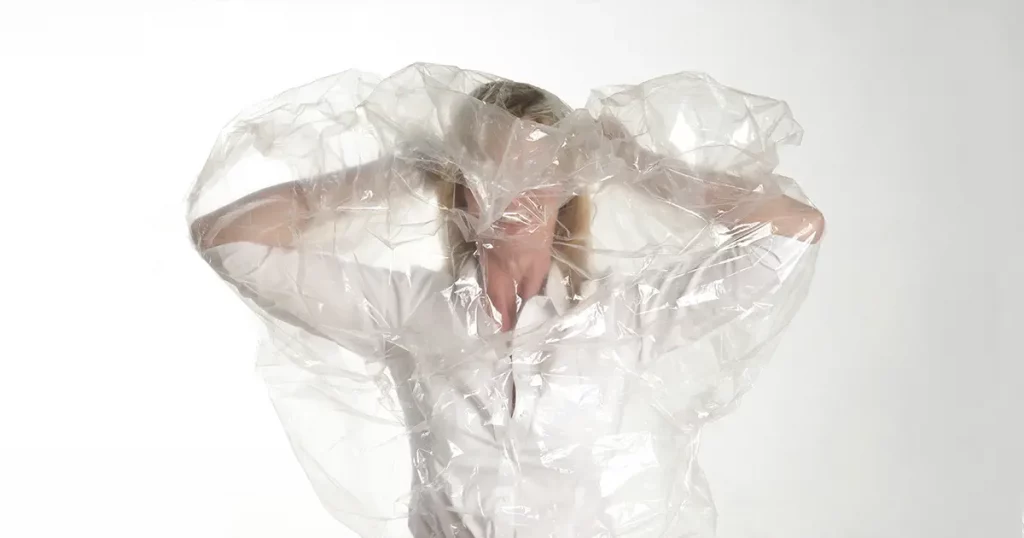 Technically you can, but it's hard to remove them when wet without ripping them or tearing them. If you want to use them again, hang them out and allow them to dry completely before folding them into their pouch again.
The downside of reusing a disposable poncho is it's hard to pack them back into their original packed size, which is something to keep in mind.
Do disposable ponchos smell bad?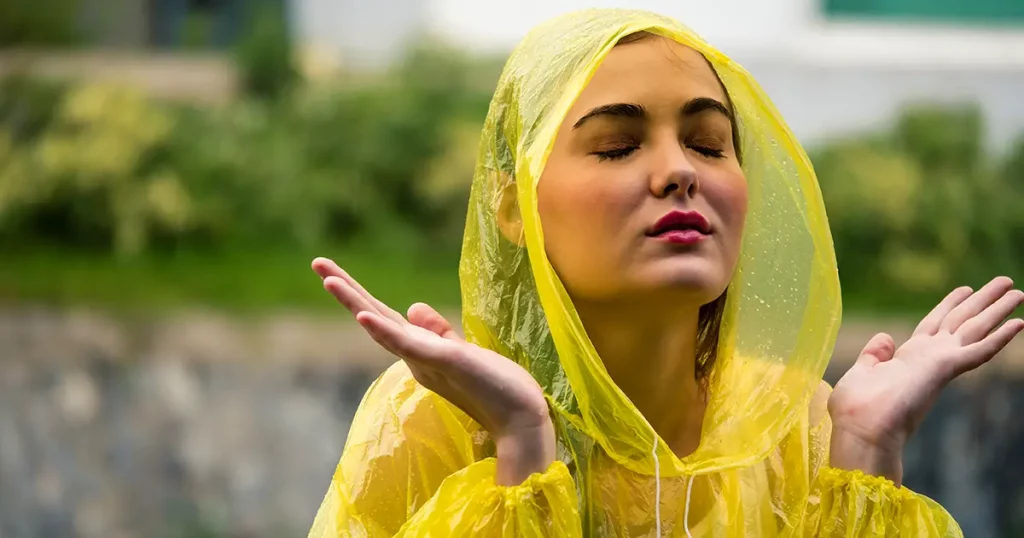 One common complaint about Walt Disney World ponchos is that they smell very strongly of plastic. This is typical for disposable ponchos. The smell will dissipate after a while, but if someone in your group is really sensitive to plastic smells, it may be a good idea to get the poncho out of the bag and allow it to air before using it.
What unexpected costs should I plan for if I'm going to Walt Disney World?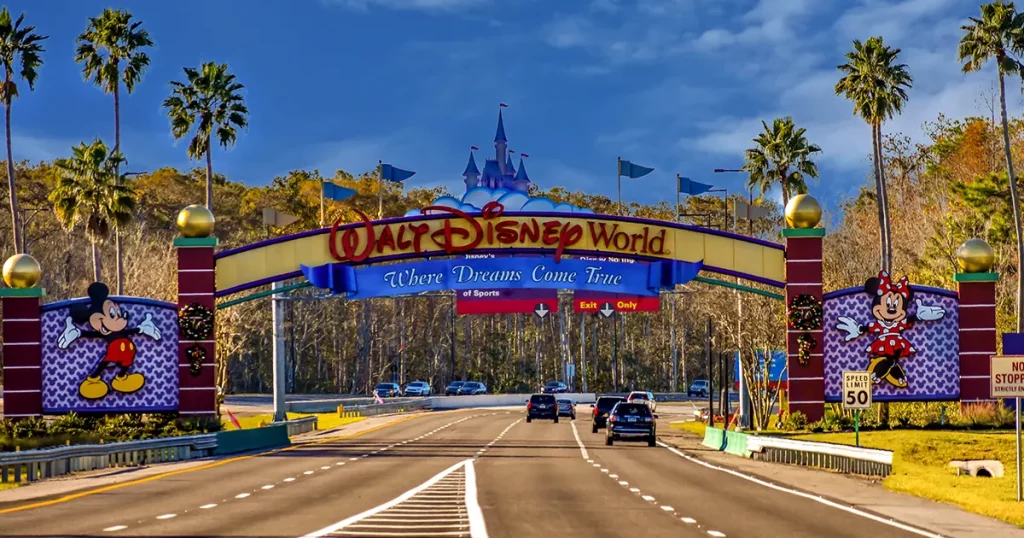 Walt Disney World can be costly, especially if you don't plan for small expenses that can add up throughout your stay.
Here are a few things to plan for (other than ponchos)
Water
At around $3.50 per bottle, this will quickly mount up, especially if you're visiting on a hot day. You can get free ice water at Disney by asking at any counter serving soft drinks. You could also bring your water bottle.
Tipping
Tipping may catch you out, so it's worth planning how much you want to tip and adding this number to your estimated costs.
Parking
Parking at Walt Disney World can be $25 per day or more, and if you're staying for a few days, it's going to add a lot to your total.
Souvenirs
While this doesn't sound unexpected, if you've never been to Walt Disney World before, you might not be prepared for the lure of buying merch, considering the incredible array available. It's better to give each person a budget for souvenirs and try to keep those figures in your head as you go!
The more prepared you are for a Walt Disney World trip, the better. Check out some in-depth Youtube videos about budgeting for a Disney trip for more ideas. 
PlanDisney is also a great resource if you're new to the parks.
Finally, we'd recommend downloading the My Disney Experience app to help you stay organized.
To Sum Up …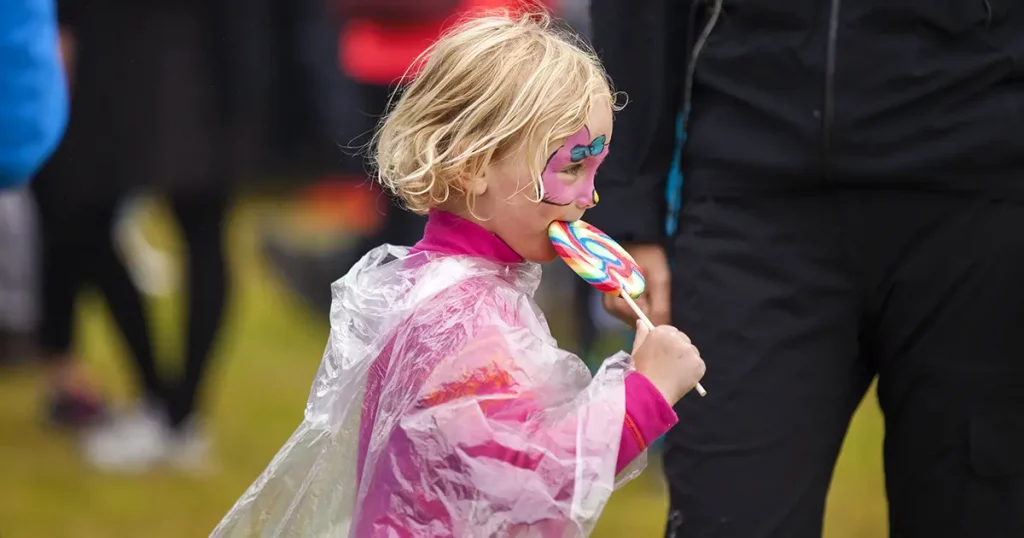 Hopefully, this has helped you to plan and budget for your Walt Disney World trip. Of course, if rain looks unlikely, you might want to take the risk, but if it does look like it might rain, it's probably worth bringing your ponchos, just in case.