If you're in the market for a new tent, you might be wondering: what is a pop up tent?
A pop up tent is a tent that 'pops' into shape. It typically comes in a bag, and once removed, it can be thrown into the air where it expands into the correct shape. Pop up tents are much faster to set up than regular camping tents.
They can be a little less durable than regular tents, but they tend to be pretty lightweight. They're also good for people looking for a less expensive option, as you can normally pick up a pop up tent for 2 people for a relatively low price.
Pop up tents are a good option if you want to avoid a long or complicated setup. They're also great if you're new to camping, or if you're backpacking and need something easy and lightweight.
Actually, pop up tents are great for several situations! Let's take a look at them in more depth.
How Do Pop Up Tents Work?
Pop up tents are constructed a little differently than regular tents.
If you were putting up, say, a regular 5-person tent, you'd feed the poles (which give the tent structure) through the tent fabric, connecting the poles as you go. It can be a lengthy process, depending on the size and shape of the tent.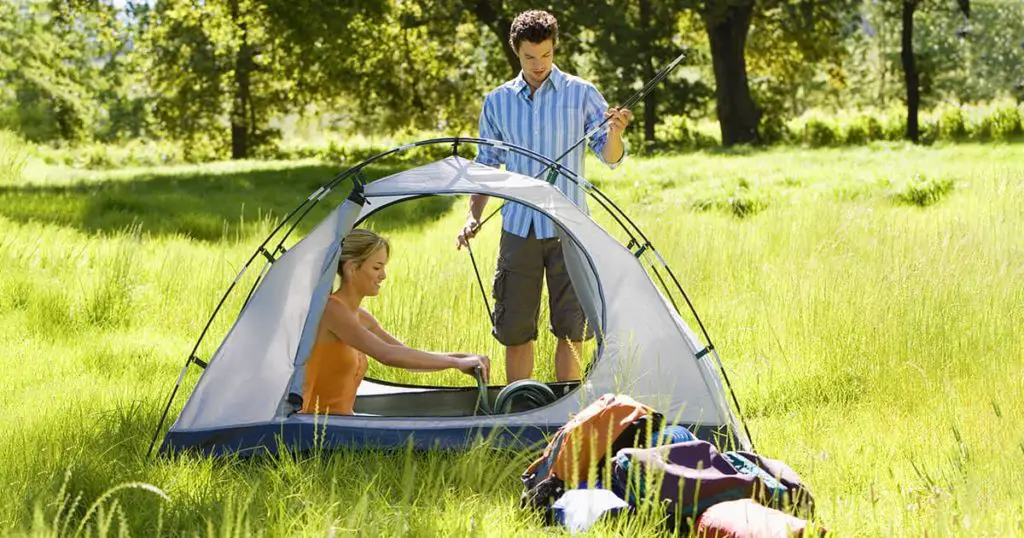 With pop-up tents, however, it's a completely different story. They're constructed using a pre-connected frame, almost like an umbrella, which is already attached to the fabric. This allows you to simply remove it from the bag, undo any straps holding it together, and shake it out. It should literally 'pop up' into shape (this YouTube video will show you a rough idea of how most pop up tents work).
Obviously, this makes it a much simpler and faster process!
To pack them away, you'll need to fold the tent in a certain way. This can take a little bit of practice. Mountain Warehouse has a useful video on how to fold up a pop up tent, which will show you roughly what to expect.
When Might I Need a Pop Up Tent?
There are quite a few situations that could benefit from a pop up tent: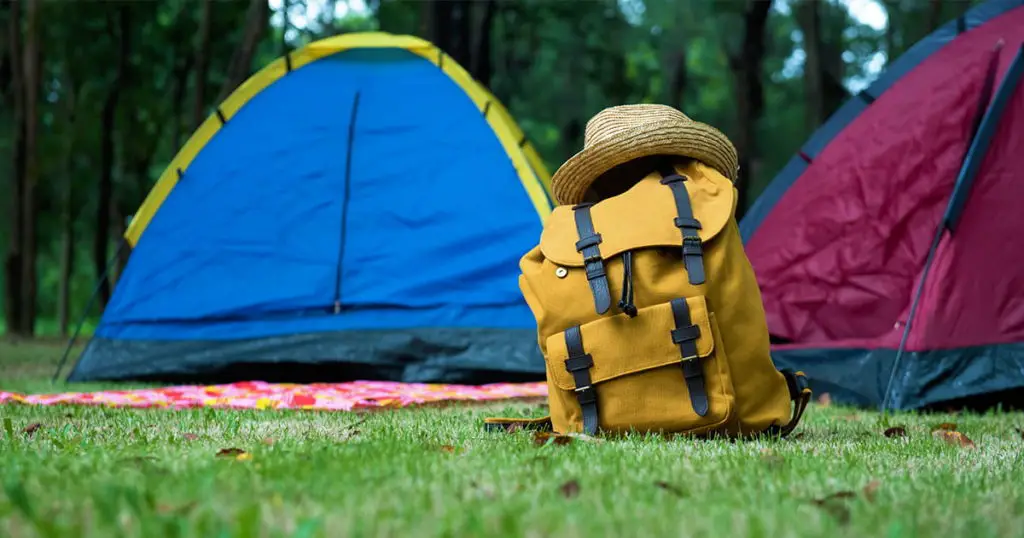 If you're traveling, a pop up tent could make a great backpacking tent. They tend to be lightweight, and small when packed down. This means you can sling it into your backpack without worrying about the weight or bulky size of a regular tent.
If you're going to a festival or just going away for a couple of nights, a pop-up tent is an excellent choice. You might feel it's not worth taking a large or heavy tent for just one or two nights away, so a pop up tent makes sense in this situation. (You can find out more about festival camping in this guide from Mountain Warehouse.)
If you find it difficult or daunting to put up a regular tent, a pop up tent could be the answer. They come in a variety of sizes, so you should be able to find one that suits your situation.
If you have health issues or a disability, you might find a pop up tent makes camping more accessible
On the hunt for a tent on a budget? Then you might find that a pop up tent is a cheaper option than a regular frame tent
If you need a shelter for the day – say if you're going for a full day out on the beach, or you're going fishing – you might find a pop up tent is useful to store your gear or to escape the sun for a little while
If you want a tent for your kids to play in in the backyard, a pop up tent could work well
What size are pop up tents?
Pop up tents come in a variety of sizes. The ABCO Pop Up Tent is a good example of a tent you might use if you're backpacking solo, or if you're going to a festival – it's small, but lightweight and compact, and can just about fit 2 people for a couple of nights away.
Not all pop up tents are the same size, however. You can get larger pop up tents, like the Mobihome 6 Person Pop Up Tent. This sleeps 6 and gives you plenty of room.
Are pop up tents durable?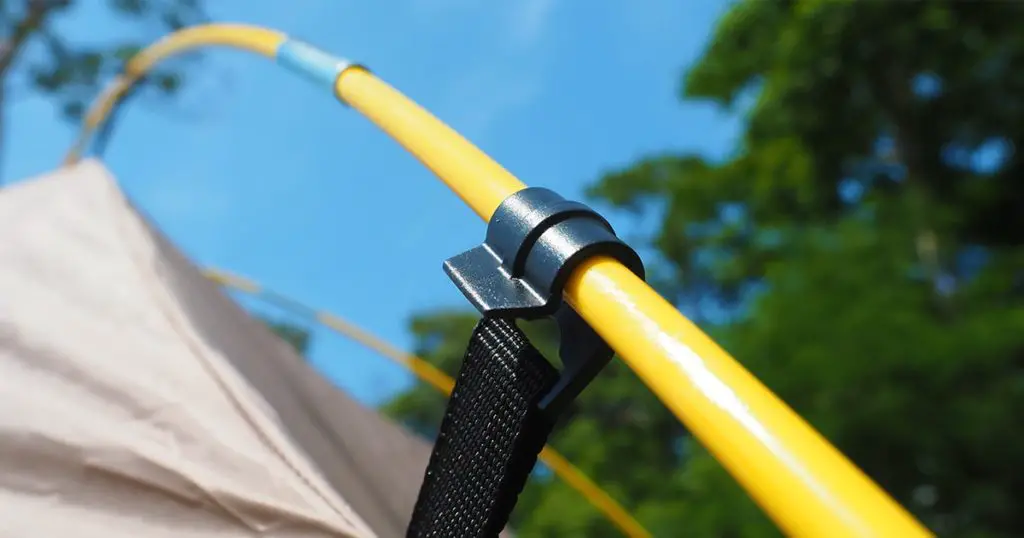 Where pop up tents fall a little short of regular tents is the durability. The frames are less durable than regular tent frames. You might find that, in very windy conditions, parts of the frame might bend or break. You may also find that with repeated use, part of the frame could break.
Because the frame is attached, it can be difficult to repair it. Whereas with regular tents, if a pole bends or breaks, you can swap it out with a replacement pole.
Are pop up tents weatherproof?
Generally speaking, the cheaper pop up tents aren't designed to withstand extreme weather, and may not be the best tent for rain. You might feel fine about taking the risk if you're going to a festival for one night, or you're pretty sure the weather will be good.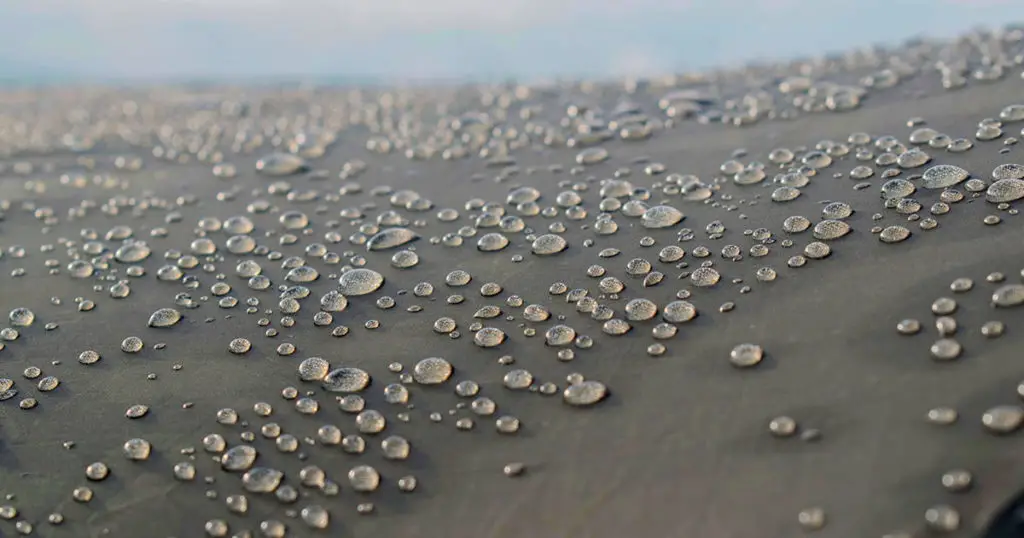 The most common materials used for pop up tents are:
Nylon – this has the benefit of being cheap but can be prone to UV damage
PVC – this stands for polyvinyl chloride. Again, it's a cheap material with a little bit of weatherproofing but isn't the most breathable, which may cause problems in hot weather
Polyester – this is a pretty good material to go for, as it's lightweight and durable.
You can look for a pop up tent that is coated – for example, you might find a tent that is made from coated polyester is a better option in terms of waterproofing. They're usually coated in something like polyurethane, which will greatly improve the waterproofing.
It's also worth looking for other features too, like sealed seams and covered zippers. This can stop the rain from coming in.
A tent will be advertised as being suitable for a certain number of seasons. Here's a quick overview:
1 season – this offers little to no waterproofing but may be a bit more lightweight to carry. These are ideal for festivals or backyard camping.
2 seasons – this offers a little more rainproofing than a 1-season tent, but still won't keep out prolonged rain.
3 seasons – the most versatile, these are much better at keeping out rain and staying up in windy weather. You can also expect good ventilation too.
4 and 5 seasons – these are designed for very cold weather and can be quite expensive. 
You can find out more about this in our 3 season vs 4 season tent comparison.
Pop up tents aren't designed to withstand extreme weather conditions. Very strong winds could cause your pop up tent to bend or break. You can find out a little more about this in our article: how much wind can a pop-up canopy take? Although pop up camping tents are different from canopy tents, you can still find out a little more about how to camp safely in windy conditions. 
If you're pretty sure you're going to be camping in windy conditions, our guide to the best tents for high winds can point you in the right direction. You can also find some safety tips in the Eureka! article with 20 tips for camping in high winds.
Can I make my pop up tent more waterproof?
Yes, there are a few things you can do. You can improve the waterproofing of the flooring by laying down a tarp underneath your tent (something like the REDCAMP Waterproof Camping Tarp).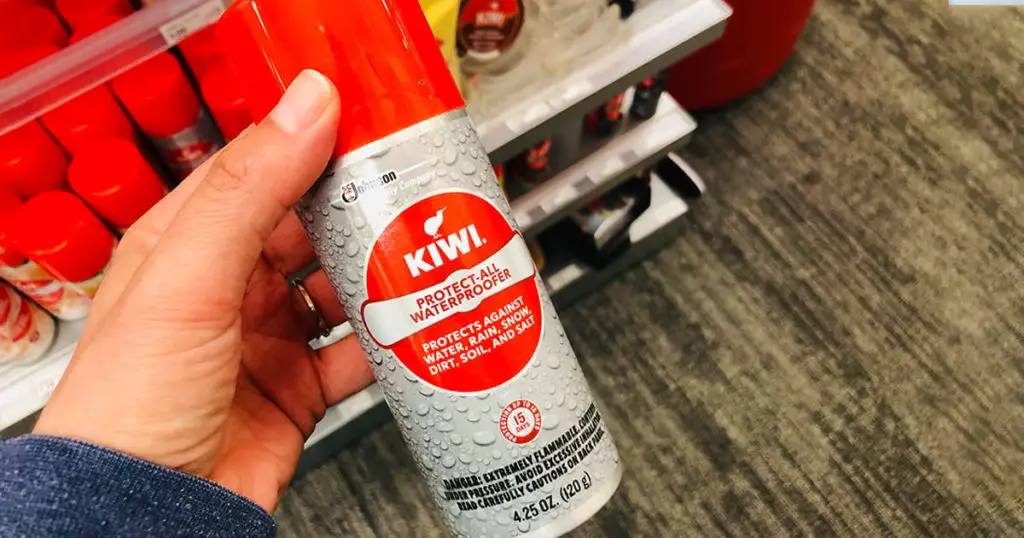 You can also use a waterproofing spray, which may keep the rain out for a little bit longer. Look for a product like the Kiwi Camp Heavy Duty Water Repellant Spray if you want to keep the rain out for longer.
Trespass has a useful guide on how to re-waterproof a tent if you want more advice on this.
Are pop up tents only for camping?
Pop up tents aren't just good for camping. You can get different types of pop up tents, including canopy tents for vendors (these are great for trade shows), pop up canopy tents for the beach, and pop up privacy tents or shower tents.
The Pros and Cons of Pop Up Tents
Let's take a look at the benefits and drawbacks of pop up tents:
Pros
They're really quick to assemble
They're super simple to use
They can be cheaper than regular tents
They can be pretty lightweight and small, which makes them good for backpackers
Cons
They may not be as durable as regular camping tents
They're not the best for weatherproofing – they may not be able to withstand very windy conditions
To Sum Up …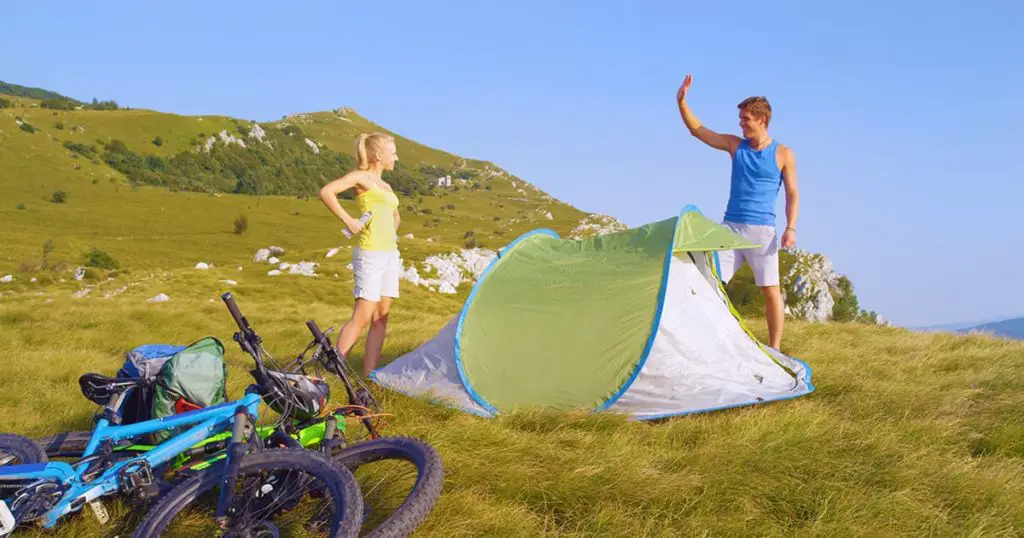 Hopefully, this has helped you to figure out whether a pop up tent is right for you. We think pop up tents are ideal in certain situations, particularly for backpackers or festival-goers.
If you want some recommendations, you might want to check out our guide to the easiest tents to set up by yourself, the best quick set-up tents, and the best instant tents. You may be able to find something that suits you!