Looking for a detailed guide on the Clouds Rest Hike? Then you've come to the right place.
Clouds Rest is a mountain located in Yosemite National Park (California) and is regarded by many travelers as having the best visual view than all of the other mountains in Yosemite.
Yosemite National Park is located in Western Sierra Nevada of Central California that spans at almost 750,000 acres of lands. It is one of the most known and visited National Parks in America, on average 4 million people visit the park each year. People from all over the world visit the park to appreciate America's beauty in its natural form and hope to spot some interesting wildlife. 
In our detailed guide to Clouds Rest Hike, we will discuss a wide range of elements of the hike, so that you have excellent knowledge about it. Keep reading below to find out about the best weather conditions to travel in right down to what to bring with you on the hike.
Quick Facts about Clouds Rest Hike
Distance: 12.4 miles
Height: 5,000 feet
Clouds Rest Elevation: 9,926 feet
Elevation Gain: 1,775 feet
Location: Yosemite National Park (California)
Difficulty: Challenging
Crowds: Moderate
Temperature: Between 60-100 degrees Farenheight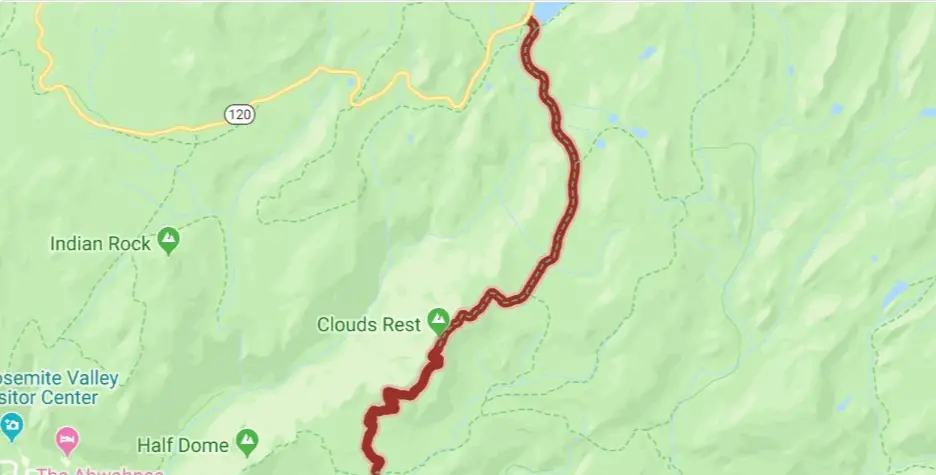 An Overview of Clouds Rest Hike
Clouds Rest is formed almost entirely out of granite and is one of many peaks in Yosemite National Park, although it is not as well known as others, it is regarded to have the best scenery and view of Yosemite, due to its closeness to the valley. The highest peak in Yosemite is Mount Lyell which stands at 13,114 feet, whereas Clouds Rest stands at 5,000 feet. 
The title of 'Clouds Rest' originated from a medical doctor in the Mariposa Battalion named Lafayette H. Bunnell. Claiming that his group named the peak it as it was touching the clouds.
From the peak of Clouds Rest, you will be able to take in a breathtaking 360-degree panoramic view of Yosemite National Park and be able to see far out by seeing iconic Yosemite sites and as far west as Hawaii!
The hike to Clouds Rest is quite isolated, you may see another hiker or two, but this will give you a sense of optimistic solitude to appreciate nature and reflect. 
How to reach Clouds Rest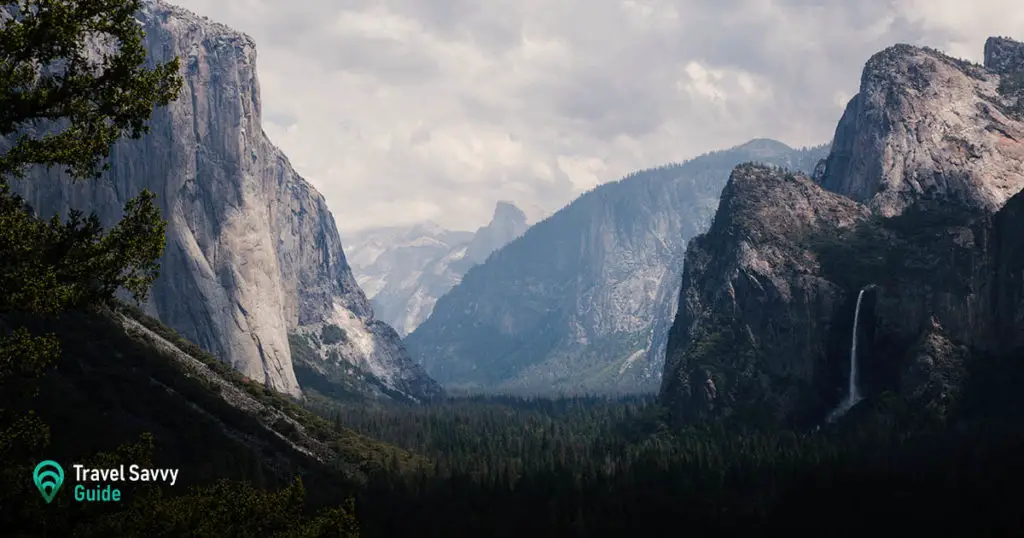 The Clouds Rest hike will take you through peaceful meadows, forests, rocky areas, and small water crossings. The hike to Clouds Rest is around 12.4 miles and there are some options to choose from regarding your route. We have created a list below of some potential routes for your hike.
The most popular way to reach Clouds Rest is by starting at Tenaya Lake, which is the shortest of all of the routes, yet is not the most scenic during the hike. This trail is easy to follow and is well documented online. To the peak, it is 6.2 miles. 
A more challenging option is the the Happy Isles option, which is a massive 20 miles! It encompasses hikers to trek the Half Dome trail until just before the summit, and find the Clouds Rest trail. The elevation is around 6,250 feet, and it will give you amazing views and a rewarding experience. For this trail, you must have a backcountry permit, which may take awhile to get so apply around 4-6 months before your trip.  
Best time to visit Clouds rest
The best time to visit Clouds Rest is between June and October. During the hike, you will pass through meadows and shallow waters, whereas during colder and wetter months, these shallow waters can rise past your knees! However, there are also safety reasons, as during thunderstorms or snow it would be rather dangerous to be going through forests and climbing. 
But you should keep in mind that during the summer months, the temperature will be around 60 to 100 degrees Fahrenheit, so ensure you protect yourself from the sun. We also advise you to dress with layers, preferably with a well suited jacket so they can be removed or added depending on the weather. 

What you should bring with you 
Large water bottle and extra water too
Hiking shoes
Spare shoes
Layers of clothes
First Aid kIt
Snacks
Sun protection cream
Spare socks
Camping Options 
Clouds Rest is a day trip that does not require a permit. Yet, if you are looking at extending the trip for the weekend, you will have to obtain a permit for Sunrise Lakes. You can apply online for one, yet they keep some for a first come first serve basis. So we advise getting there early in the morning before your hike. 
Camping in Yosemite National Park is a wonderful experience to indulge the wilderness, and many people have the same idea. Campsites tend to be very crowded, especially in the Valley area. 
The nearest campsite to Clouds Rest is Little Yosemite Valley Campground, which is a campsite with all of the necessities like bathrooms, water, and campfire allowances. On the site, there are around 30-40 spots for your tent, and you can pitch up next to a peaceful lake. Whilst at the site, there are bearproof lockers, which are a good idea to prevent bears from visiting during the night. 
A similar distance away from Clouds Rest is Lower Pines Campground. This is one of the 3 reservation based campgrounds in Yosemite, and you can book up to 5 months in advance for $26 per night. This site is rather large with 60 spots to pitch up in and within the site, there are plenty of appealing features like bathrooms, picnic benches, and places to light up campfires. 
If you decide to camp in Yosemite, look below at some of the gear you may want to bring with you:
Tent 
Sleeping bag
Blankets 
Stove 
Food 
Extra clothes 
Solar lantern
Torch 
Top tips for your hike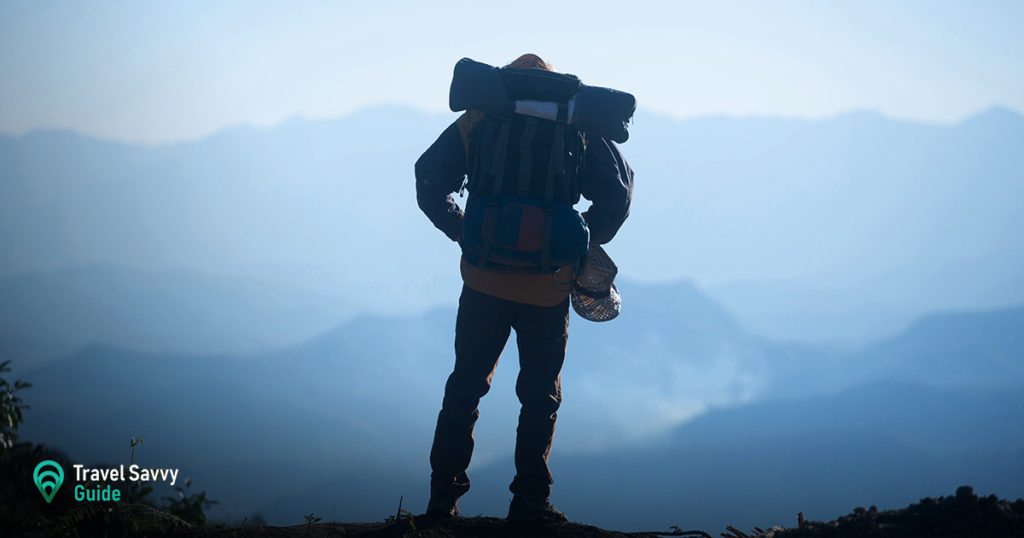 We have put together some of the top tips to keep in mind before hiking to Clouds Rest. We have based the tips on experience and research. Let's have a look at them below… 
Water
The route to Clouds Rest is physically demanding and will leave you tired. It is prominent to keep hydrated during your trip. We suggest you bring a large water bottle and backups. 
Sun Cream
If you do not want to get an extremely painful sunburn, we recommend you bring along some sun cream to top up with throughout the day. With the consistent elevation and being at those heights, the sun will be directly on your face. 
Animals 
Yosemite is home to all sorts of animals, like bears, mountain lions, and coyotes. Whilst these animals may be a good sight, ensure you do not leave food in your car or around the area, or you may come back to a surprise! Another note on the subject of animals is that dogs are not permitted in the National Park. 
Maps
We advise you to either buy a Yosemite Park map or print one out from your computer. With the map you can mark exactly where you are going, so the chances are lower for you getting lost and will keep you on track. You can click here for Google's map of Clouds Rest, which is indicated by the red line. Alternatively, you can purchase one.
Footwear 
Owning a good pair of hiking shoes is quintessential to a smooth hike, as they ensure comfort and ankle support. We have previously mentioned some water-based obstacles, so we advise you to bring a spare pair of shoes to trek through the water with, as soggy feet are not ideal for hiking up steep surfaces. Some recommended shoes to walk through the water obstacles are sandals, crocs or other waterproof shoes. It is also useful to bring a spare pair of socks. 
Charging Bank
If you will be relying on your phone for directions, ensure you bring along your portable charging bank because if your phone runs out of battery you will be left in a difficult situation… If you are planning to camp, this is a wise idea too, as there is not any electricity on nearby campgrounds. 
Snacks 
Nutrition is important whilst on a hike, especially on one as challenging as Clouds Rest. Slow releasing energizing food will allow you to remain persistent. Below is a list of foods that are ideal to bring as they do not require to be chilled: 
Nuts or dried fruits
Protein bars 
Cereal bars 
Jerky
Protein shakes
Tinned foods
Nearby to the starting place for Clouds Rest, there are some restaurants if you want to reward yourself for completing your challenge. The top 3 restaurants nearby are: Ahwahnee Hotel Bar, Degnan's Kitchen, and White Wolf Lodge Restaurant.  All of which have vegetarian, vegan, and gluten-free options. 
Bring a friend 
When going on your adventure to Clouds Rest, you should bring a hiking buddy along with you. It will make the experience more enjoyable as you will be able to share it with someone, as well as split the baggage weight between you. Or on a health and safety level, your friend will be able to look after you if you suffer an injury. 
Camera
The views from Clouds Rest are breathtaking; you will be able to see a stunning 360-degree view of Yosemite. It is an excellent opportunity to take some photos with your camera to remember your experience, and have some social media content sorted for weeks.
Tell someone where you are going
Before you venture out on the hike, you should tell someone where you are going and when you expect to be back for. Although the chances are very slim of anything bad happening, it is on the safe side to take some precautions. 
Frequently asked questions about Clouds Rest
Is the hike difficult?
The hike is approximately 12.6 miles with harsh elevation and a beaten path to trek through. Per mile will encompass 1,000 feet of elevation. As a result, we rate the difficulty as rather difficult due to the physical demands. 
Is there a parking space?
There is a parking lot at the trailhead as well as space along the roads. However, ensure you are mindful of no parking zones. By midday, the parking lots tend to be filled, so another option to avoid disappointment is to review some shuttle bus times to take you to the trailhead. The shuttle bus timetables are available online. 
How long does the hike take?
The duration of the hike will depend on numerous factors such as fitness levels, duration of breaks, and pace. We estimate it could take anywhere between 6-12 hours. An advantage of choosing the Clouds Rest hike is that it is not an overnight trip, so you do not need to obtain a permit, which can be a long process. However, if you are planning to stay overnight in a Yosemite campsite, apply for a permit months prior to your trip. 
Is there a signal during the hike?
Yes, there is a signal during your hike. You will be able to send texts, call, and access the internet. However, you will only be able to access up to three bars in the duration of your hike. On campsites, this is significantly better. 
Are there trail markers?
Yes there are trail markers throughout the hike for you to follow. 
Are there bathrooms available?
At the trailhead, there are bathrooms available, and there are some located at the nearby visitor center. 
In summary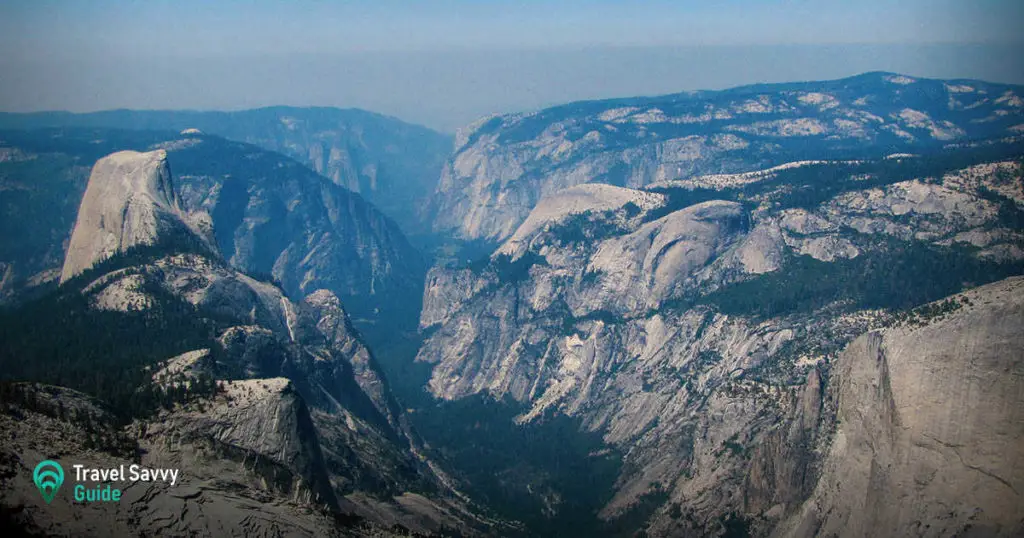 Completing the Clouds Rest hike will lead you to a prominent peak in Yosemite. With a fantastic 360-degree view of the park and seeing as far out West as Hawaii! Furthermore, you'll be able to see some of Yosemite's most iconic peaks like Half Dome, North Dome, and Tenaya Lake. 
The hike is very challenging as it is 12 miles with a consistent elevation. It will however leave you feeling proud of yourself (and very tired….) and something to brag about to your family and friends. 
Before you start your adventure, ensure you keep the top tips we mentioned in mind, especially those regarding safety. Hiking in extreme weather like snow or thunderstorms can put you at risk. Thus will make the hike a lot harder than it needs to be. In addition, even if you make it to the peak the view will not be clear.
Throughout your hike, you should take regular water and snack breaks to keep energized and take in the beautiful surroundings. 
Final thoughts 
Within our guide, we have reviewed all of the quintessential elements of Clouds Rest hike. Whilst the hike is a challenge to even the most experienced, the beatutiful scenery is very rewarding. The hike should leave you with a sense of mindfulness and will help you produce some brilliant photos. 
All in all, remember to keep yourself safe during your hike, enjoy America's natural beauty, and embrace the challenge.
We hope this guide has aided you if you have any further queries about Clouds Rest Hike then feel free to write to us and we will try our best to answer it. Or, if you have anything you want to add to this guide, then comment below so fellow travelers can see!