Along the California North Coast, is the undeveloped area called King Range National Conservation Area (NCA) or better known as 'The Lost Coast'. The National Conservation Area (NCA) claims 38,000 acres along this elusive Californian coast, which was declared in 1970, and was the USA's first NCA.
 The remoteness of the area allows modern visitors to feel separated from California and has grown in popularity for hikers all over the world over the past few years.
In this guide of the Lost Coast trail, we will review all of the important elements of the hike, and inform you of everything you need to know. Ranging from the places traveled through in the hike to all of the essential equipment you need to bring with you. 
Quick Facts
Location: North California 
Distance: 25 miles 
Elevation gain: 50 feet
Estimated time: 3 days
Difficulty: Moderate
Trailheads: Mattole Beach (North) and Black Sands Beach (South)
Permit: A permit is required
An Overview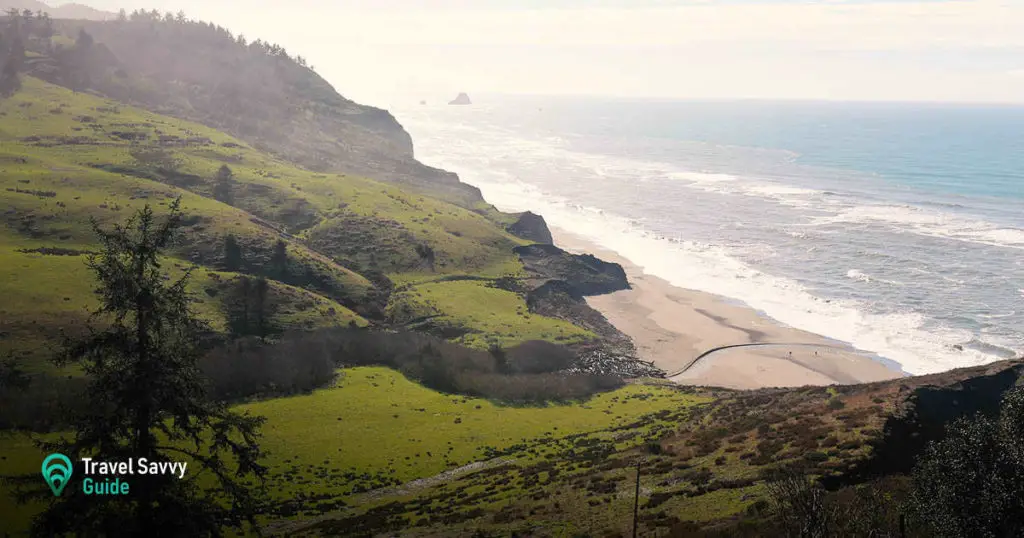 The Lost Coast is an isolated and beautiful area in California, which crosses between Rockport and Ferndale. The nickname was given to the place because of the significant depopulation during the 1930s due to the difficulty to modernize the area. The Lost Coast has no major roads or highways, so it feels like a different world compared to the rest of California. 
If you decide to be traditional with your hiking, it will take 50 miles there and back. If you are completing it one way, you will need to arrange for a shuttle bus as there is no public transport. There are some shuttle bus options in the area that you will have to prebook, they cost around $80 per person. 
Along the trail, where you may expect to find a lone house or small village is just natural beauty, with cliffs, flowers, and stretched out sands. The Lost Coast offers an isolated trek across California's untouched paradise, with the incomparable sunsets, wildflowers, and waking up to the sound of crashing waves – what more could you want? 
Why hike the Lost Coast Trail?
The Lost Coast Trail is an elusive part of California, which is completely isolated besides some hikers and wildlife. Some of the beaches you will see will be like nothing you have ever seen before, specifically Black Sands Beach (our personal favorite). This unique trail will allow you to experience some time off the grid, and embrace nature in all of its glory.
The camping part of this hike is a stand-out feature, as it offers an opportunity to camp out on some of California's most gorgeous beaches. If you get up early, you will be able to witness beautiful sunrises along the horizon, which will make some professional-looking photographs. 
In addition, the trail provides you with the chance to go off-road with the free range of the coast, the trail only needs to end when you want it too. In certain parts of the trail, you may find yourself being the only one for miles. For this reason, we suggest you bring a hiking buddy along with you, so you can witness California's off-track beauty together and to help each other out if needed. 
California is home to some of the most famous places to hike like Yosemite National Park, which 4-5 million visitors hike in each year.  However, if you want to experience something more unique with endless coastlines, picturesque sunsets, and rugged cliffs, then the Lost Coast Trail is perfect for your next adventure. 
The Trail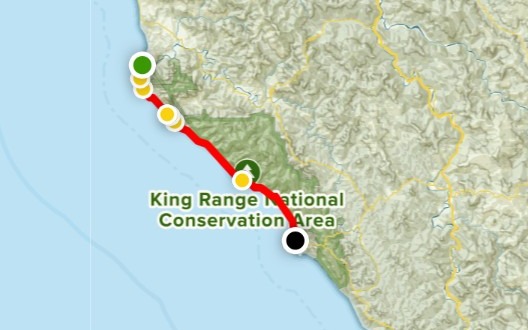 The most popular way to travel through the Lost Coast is North-to-South, but some travelers prefer to go South-to-North. So depending on your route will determine which trailhead you chose from. The North's trailhead is named 'Mattole Beach Trailhead', and the South's is called 'Black Sands Beach Trailhead'. 
Below we have listed the main locations in the Lost Coast Trail and some brief information about them. 
Mattole Beach
Mattole Beach is the furthest point north, there are facilities here for you to start your journey off properly like toilets, parking lot, and water. It has been suggested by historians that some of the first settlers landed on this beach in the 16th century. 
The Punta Gorda Lighthouse is the most famous spot in the Lost Coast Trail. The lighthouse was built due to a tragedy involving 87 deaths at sea, it was first lit in 1912. This is a good spot to have a look around and pull out the camera for some pictures of the lighthouse and around the shallow Fourmile Creek.
Sea Lion Gulch
The Sea Lion Gulch is where the cliffs begin to get steep and see some sea lions (clue in the name). Sea lions are wary of humans, so try not to frighten them or get too close. Just around 2 miles from Sea Lion Gulch, you will arrive at Cooskie Creek, where you will find a number of campsites resting along the creek. This may be a good place for your first night to pitch up, yet try and get there early as it tends to fill up quickly due to the fabulous scenery. 
Big Flat
Our next notable place along the trail is the Big Flat, which is open forest space. The hike there is a smoother one, with a lot of it being even ground. Whilst in the Big Flat, you will be surrounded by wildlife like deer, different species of birds, foxes, and even some bears! This is a great place to camp as it is an open place and has the luxury of even ground, and around a days hike from Mattole Beach. 
For those going along the Northern section of the Lost Coast, Black Sands Beach will mark the end of your journey. Black Sands Beach is near to Shelter Cove, which is the Southern Trailhead. Black Sands Beach is a small pebble beach, which appears to look black. 
Camping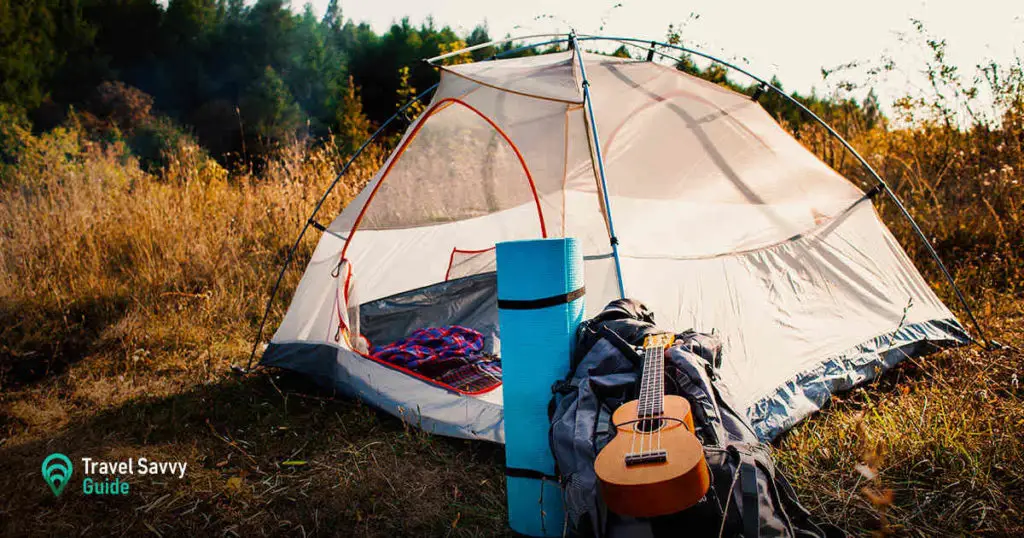 You are more than likely going to be camping whilst you complete this trail. Luckily there are a number of camping sites along the way, so we have listed our favorites for you to keep in mind for your journey. 
Mattole Campground
Cooskie Creek
Spanish Creek
Kinsey Creek
The Big Flat
Buck Creek
Horse Mountain Creek
On another note, at the Black Sands Beach trailhead, you can not camp there. Yet there are some nearby campsites like the Tolkan Campground, which is around 30 minute walk away from Black Sands Beach, yet this is a very small campsite and works on a first come first serve basis. 
Best time to visit
Lost Coast's wet season falls between October and April, so we advise not to go between these months, in order to appreciate the beauty of the places you will see and remain safe. However, between May and September are the best months to undertake this challenging hike, as temperatures remain between 80-100 degrees Fahrenheit. Yet, it is not entirely unusual for there to be patches of rain in these months, so ensure you check the forecast before you set out, and perhaps come prepared with a Poncho or jacket.
In addition to the weather, another factor to keep in mind is the tides. Some parts of the trail experience high tides, which is very dangerous for the longer stretches. This is an important hazard, as it may result in death if you are not properly prepared. So we strongly advise you to plan your trip around the tides. 
What you should bring with you
Tent 
Sleeping bags
Blankets
Torch 
Food and snacks 
First Aid kit
Hiking pole
Portable charger
Toilet paper and napkins
Spare clothes (amount will depend on how many days you are spreading it over) 
Top tips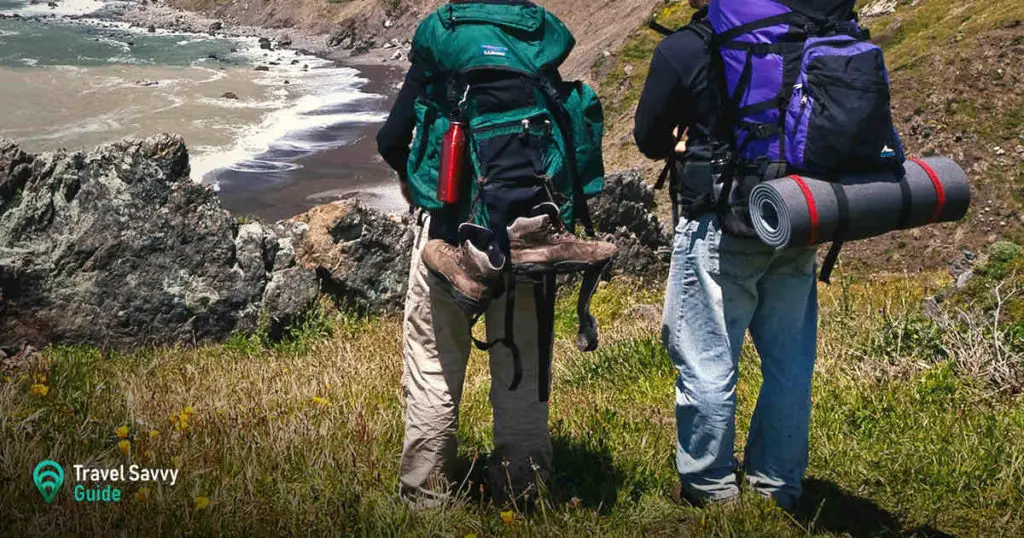 We have created a list of some of the best tips you need to see before taking on The Lost Coast Trail. These tips are based on experience and research. Let's have a look at them…
Bear Canisters
Each hiker is required to carry at least one bear canister (bear resistant food container) that has been approved. They can be rented at trailheads for $5 or bought online. The requirement of a bear canister is not to be ignored, as hungry bears in the wild would not turn down a free meal at your expense! We are sure you do not want to be luring any type of bears into a campsite. 
Water
You can top up your water bottles from the streams along the way, yet it will need to be purified with either purifying tablets or buying a purifying water bottle. It is essential that the water is treated because harmful microbes may be lurking in the water. However, encountering fresh water to fill up from is a regular occurrence during this trail. 
Wind
By the coast is very windy, so if you are camping you need to ensure it is properly put up and secured to avoid any accidents during the night. 
Insects
Along the Lost Coast Trail, you will encounter a number of different insects, which could leave painful bites on you. We advise you to bring along some repellent and apply it regularly throughout the day and night. Another warning is to be cautious of Ticks, which causes Lyme disease. They can be removed easily with tweezers, yet are to be taken as a serious matter. 
Rattlesnakes
Rattlesnakes do not pose any threat towards hikers unless they are provoked. So if you spot one, keep a distance away or else they might strike. They tend to stay in the long grass or on driftwood. 
Tides
High tides can be a killer, in a literal sense. Therefore, it is a wise idea to keep a tide table on you at all times so you can track the best time to go to certain sections infamous for high tides, such as the areas surrounding Cooskie Creek. Knowing when the beaches are going to be completely filled with the ocean will give you a rough time estimate on how quickly you need to cross certain parts. 
Surfing
The trail attracts many enthusiastic surfers, due to its fast and consistent waves crashing along rocky beaches. The southern part of the Lost Coast Trail is the best for surfing, particularly Shelter Cove which is near Black Sands Beach.
Pre-plan your trip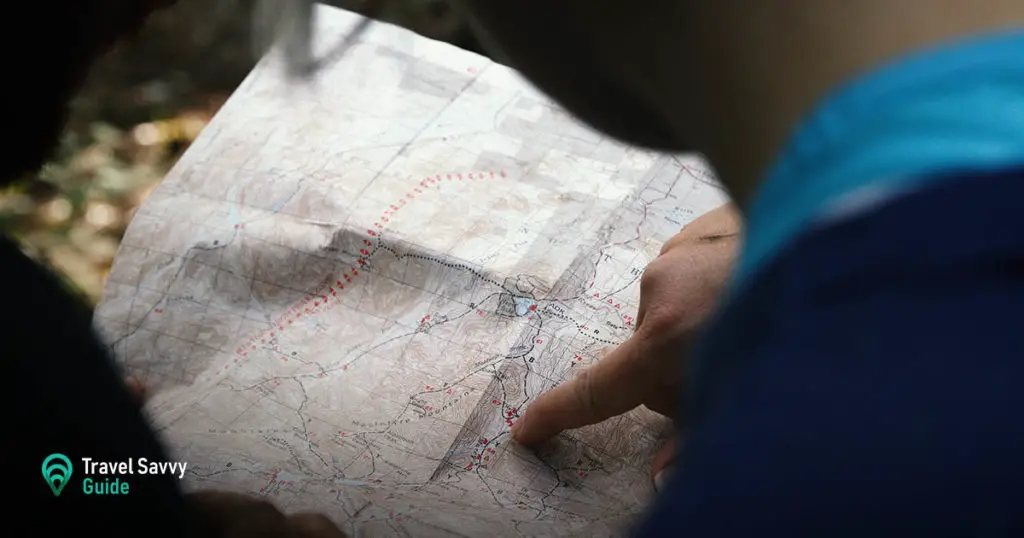 It is vital to pre-plan your trip, as you need to apply for a permit in advance, arrange transport, and provide your itinerary. It is also useful for yourself, as you will have a rough idea in mind on how many miles you will hike each day to reach your destination on time. 
When nature calls…
As there are no facilities along the Lost Coast Trail, you need bring toilet paper to use and bury your waste between 7-8 inches under and close to the water, so there is little to no trace of you being there. This is a protocol that needs to be carried out to reduce pollution, spreading disease, and respect towards others. For more information on this topic, you can watch this short clip. 
Tell someone where you are going
When going on any hike where there will be limited signal, you need to inform someone where you are going and a brief itinerary for your journey. Even though it is unlikely anything bad will happen, there is no harm in remaining on the safe side. 
Frequently asked questions about the Lost Coast Trail
Is the hike difficult? 
The hike is moderately difficult. You will be physically pushing yourself throughout, however as it is a multi-day hike. You can take your time and take as many rest breaks as you need to. We do not advise you bring children along with you, as it is a challenge and even low tides may be a high risk to them. Before you take on the challenge, ensure you are in good health and have been training (even moderately is better than not at all). 
Are dogs allowed on this trail?
Yes, dogs are allowed on the Lost Coast Trail. Yet, we do not advise it due to the difficulty and tides. Some of the strongest dogs could suffer injury. 
Do you need a permit? 
Yes, you will need to have a permit issued to you if you plan to stay overnight. If you are found without one, you can be fined. They are issued on a first come first serve basis and cost $6 per person. Between May and September, they allow 60 hikers a day, but this halves between October and April. In addition, hikers are asked to provide a brief itinerary for their hike. 
Are there campgrounds?
There are a number of campgrounds available in the King Range NCA. All of which do not require reservation and cost around $8 per night. All of the sites try and keep the site minimalistic to preserve the undeveloped area. Most have bathrooms and fire rings, but none use electricity. 
What are the conditions of the hike like?
The hike is not a straight run. There are sections of the hike that are very rocky and others where you have to hike across boulders. To avoid injury, you need to wear good hiking shoes, which will also prevent sand from getting onto your feet.  
What wildlife can be found by the Lost Coast?
Throughout your hike you will encounter a wide variety of different wildlife. It just depends on which part of the trail you are on. Common sightings include deer, foxes, rodents, black bears, sea lions, and rattlesnakes. While you can admire the wildlife, ensure you do not disturb it. 
In summary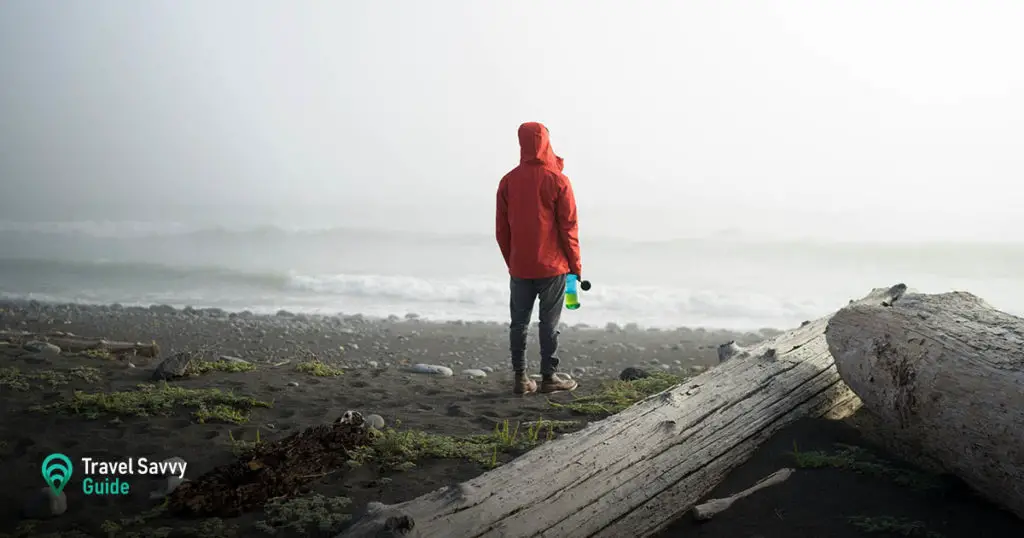 By completing the Lost Coast Trail, you will feel proud of yourself for overcoming the challenge. Additionally, you will feel as though the challenge was worth it for the unique hike. The isolation of the area will allow you to detox from modern life. This will allow you to appreciate the natural world in all its glory. 
The trail provides rich history, from European settlers nearly 5,000 years ago. Those who left, left due to the inability to modernize the area with Highway 1. 
Prior to your hike, take another look at our top tips, especially those regarding safety measures. We advise you to go during the dry season (May to September). However even within that time take the appropriate precautions with the weather and tide. 
Throughout your hike, take breaks when you need them to gain more energy. Also, remember with any food to keep them in bear canisters. 
Final thoughts  
Within this guide, we have looked at California's hidden gem of a trail. All of the important aspects to keep in mind whilst planning and during your trip. Although the hike is a challenge, it is worth it. To see one of the few undeveloped parts of America and to spend a couple of nights in the wilderness. 
We hope this guide has helped you with planning your trip to the Lost Coast in California. If you have any further queries about this hike then feel free to write to us and we will try our best to answer it. Or, if you have anything you want to add to this guide, then comment below so fellow hikers can see!