If you're considering buying a YETI cooler with wheels, you might be wondering if it's worth the investment. Is it durable? Is it good at keeping food and drinks cool? Will it last for years to come?
The bottom line up front: we'll tell you now that we think it is worth the price, although there are a couple of downsides to the YETI cooler with wheels, which we'll go into a little later.
We'll be looking at:
What YETI is like as a manufacturer
The appearance, cooling power, features, durability, warranty, pricing, and accessories of the YETI cooler with wheels
The pros and cons
Frequently asked questions, including more cooler and accessory recommendations
Our final thoughts on whether the YETI cooler with wheels is really worth it
Let's start with finding out more about YETI itself!
What is YETI?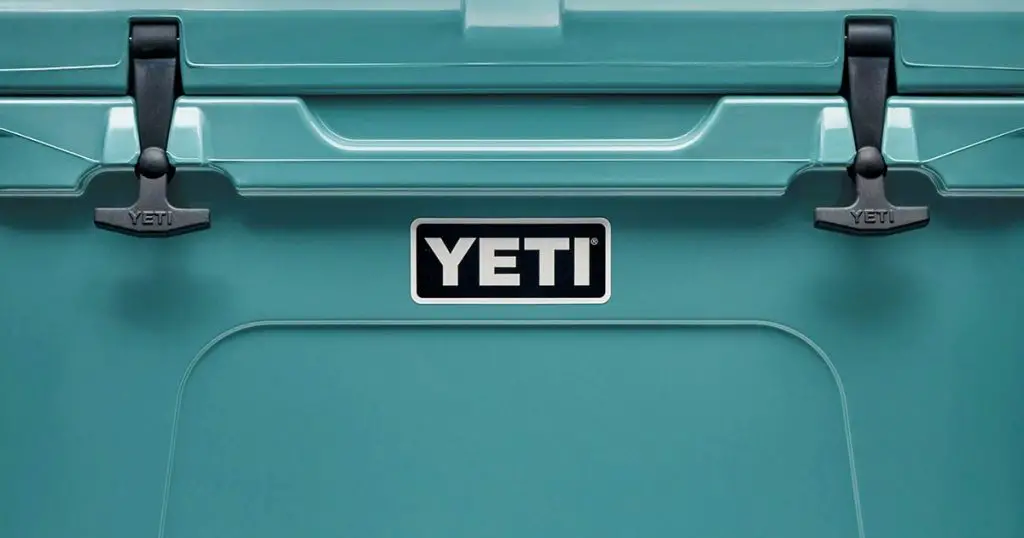 YETI is a high-end brand manufacturing coolers, bags, and drinkware. Their products are known for being robust and durable. They're also known for creating the first rotomolded cooler, back in 2006. Rotomolding is a great idea for coolers, as it involves creating a cooler using one thick piece of plastic, which helps to retain cold air. Previously, coolers (usually made from steel or plastic) were made from separate pieces of material welded together, which wasn't ideal, as cold air can escape through the joins.
Their products are perfect for camping, but also hunting, boating, rafting, fishing, and barbecuing, as well as any kind of situation where you need to keep food and drinks cool. They're designed to be as tough as possible, which is ideal for all kinds of outdoor pursuits.
YETI Coolers with Wheels – the Main Features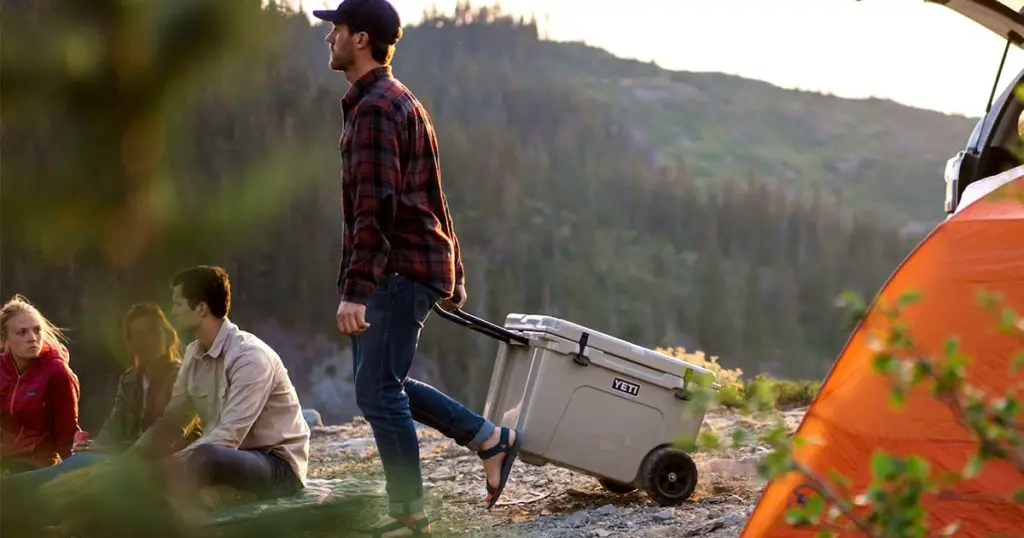 What are the main features of YETI's wheeled coolers? They offer one cooler with wheels built-in – YETI Tundra Haul. Here are the key specs:
Capacity: 55QT (52L)
Materials
Outer: UV-resistant polyethylene
Insulation: Insulating foam
Wall thickness: 3in (7.62cm)
Colors: Turquoise, navy, white, tan
Weight: 32lbs (81cm)
Dimensions: 28.25 x 18.63 x 19.5in (72 x 47 x 50cm)
Now, let's take a look at this particular cooler in more detail.
Appearance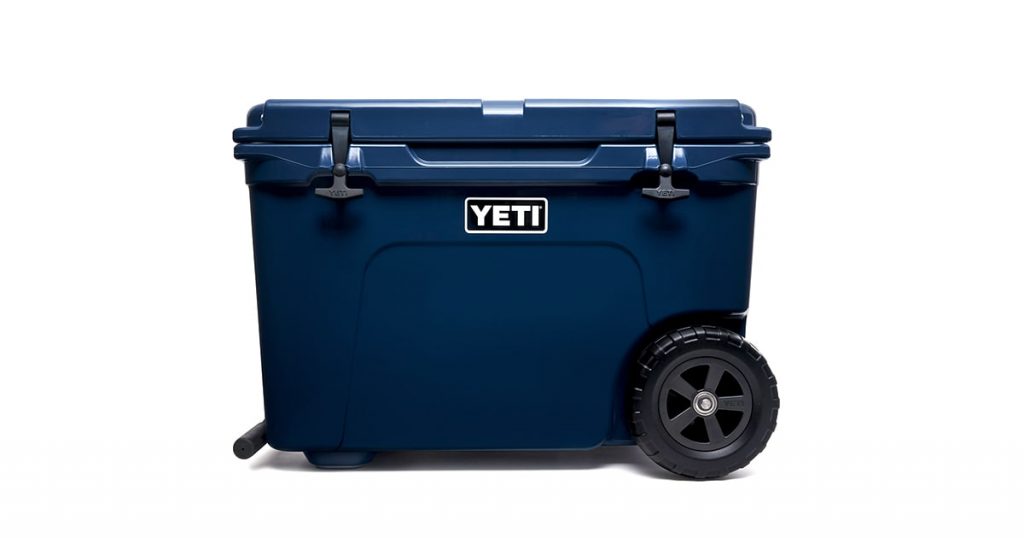 The YETI Tundra Haul comes in four colors – turquoise, navy, white, and tan. The white model can be customized with collegiate or MLB logos. They're fairly muted colors (except the turquoise), so if you're looking for something bright and eye-catching, you won't find it here.
It's a sturdy-looking cooler. The YETI logo appears on the front and the lid. It looks like a quality cooler.
Cooling Power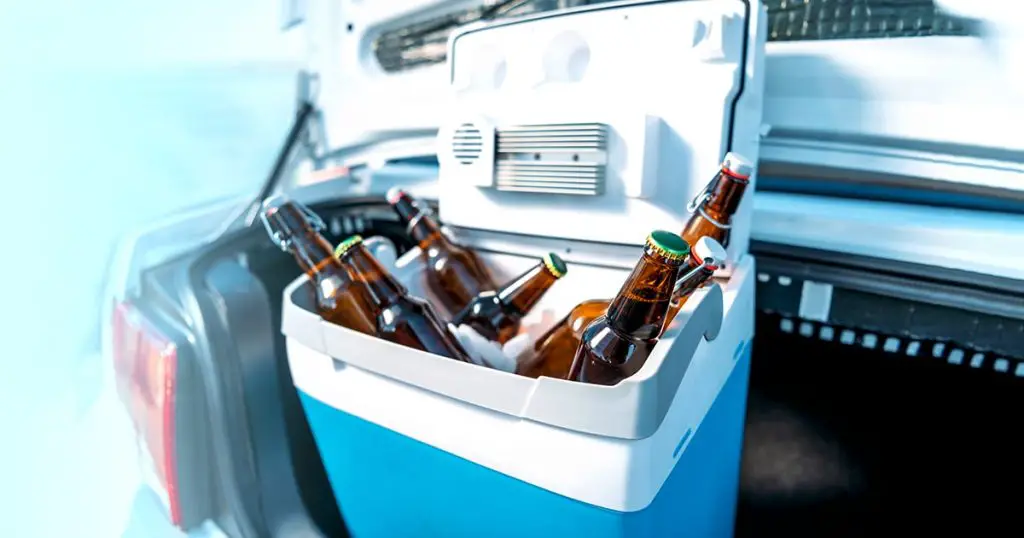 YETI's hard-sided coolers are rotomolded, which as we mentioned earlier, is ideal for keeping cold air trapped inside. YETI has some more information on this in their FAQ page, under the question 'what does rotomolded mean?' They state: 'The process has inherent design strengths, such as consistent wall thickness and strong outside corners that are virtually stress-free. The rotational molding process gives the coolers one-piece construction and unmatched durability.'
The Tundra cooler uses powdered polyethylene as the insulation material, which is injected into the mold during the manufacturing process. There is a scientific reason for why this particular material works so well (and if you want to know more about this, you can read an in-depth guide to thermal insulation from the website Omnexus), but essentially plastics make a poor heat conductor, which makes it perfect for blocking out warm air. It has two inches of insulation, which is a standard amount for more expensive hard-sided coolers.
The cooler also has ColdLock Gasket technology. These gaskets run along the length of the lids and help to keep it tightly sealed when used in conjunction with the two heavy-duty 'T-Rex' latches, which are made from rubber and are very good at squeezing the lid tightly shut.
Some manufacturers advertise the ice retention time of their coolers, which can range anywhere from 3 days through to 10 days. Ice retention refers to the length of time that a cooler can keep ice before it melts. YETI doesn't choose to advertise this, as they think that ice retention time is misleading (which is true to a certain extent – most manufacturers test ice retention time under ideal conditions, which most people won't be able to stick to).
There are ways you can make ice last longer in a cooler, and YETI has a list of tips and tricks to help with this.
Features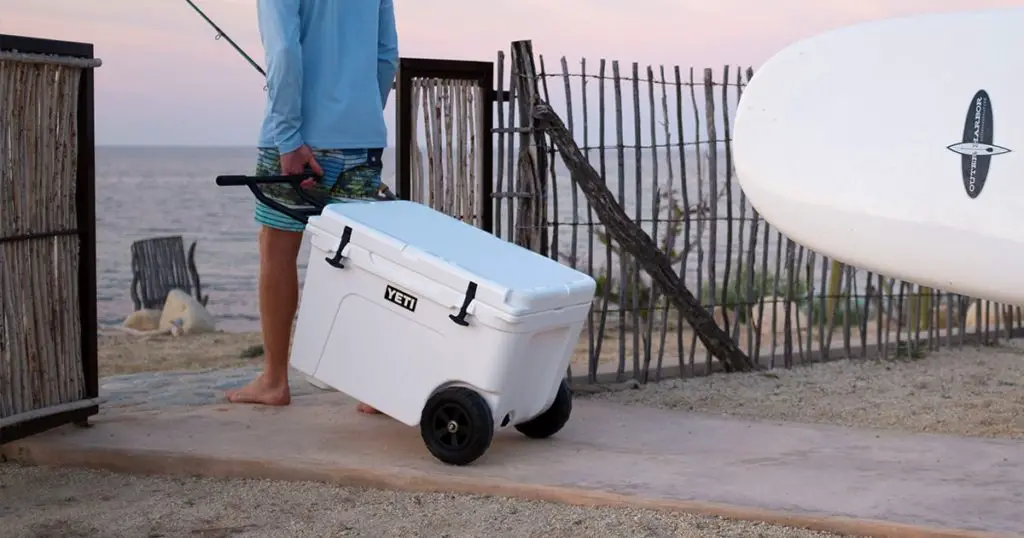 Some coolers have extra features included, like sections to keep your cooler organized, or a built-in bottle opener. YETI's wheeled cooler doesn't have much to offer here, which is a shame, but the high quality does make up for this. Ultimately, cooling power and durability are more important.
It has what it calls Lipgrip Handles, which are handles molded into the shape of the cooler. This allows you to lift it if you want to, as opposed to wheeling it.
It also has a Strongarm Handle, which is a welded aluminum arm. The cooler has comfortable grips, making it a breeze to pull along even when full. 
It does lack a storage basket, which some people might find off-putting because a basket can be a handy way to keep your dry goods away from your chilled food. It's also not compatible with YETI's dry goods basket or divider. So you may find the lack of ability to organize your food and drinks a little annoying.
It does have non-slip feet, which work well at keeping your cooler still.
Durability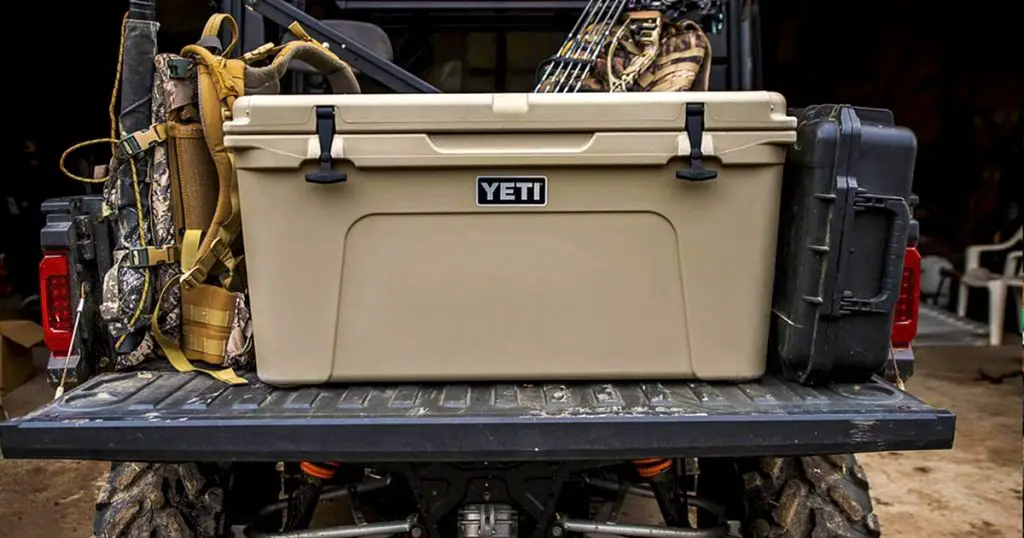 YETI's hard-sided coolers have IGBC certification. This means they've tested it with real grizzly bears to see if they can break into it. Using a lock, you can be confident that your cooler is grizzly-proof. Which shows how durable it is! You can see the full list of IGBC certified products for a full rundown of which YETI products make the cut.
The thick rotomolded walls aren't just great in terms of ice retention. It also makes the cooler more durable. Thicker walls mean it's less likely to develop cracks, which is ideal for outdoor adventures. 
Other features make YETI products long-lasting, including their Neverfail hinge system, which is designed to last for a long time (so you won't have to worry about dealing with a broken lid). The handle is tough and durable too, and the wheels are designed with single-piece tire construction which makes them impact and puncture-resistant.
YETI has produced a video that shows off the toughness of the YETI Tundra Haul, called Olympian Tested – YETI Tundra Haul Wheeled Cooler, which allows you to see the cooler in action.
Warranty
YETI offers a good warranty on their coolers. They offer free returns for a refund within 30 days of purchase, as long as you haven't ordered a customized cooler and the cooler is still in its original packaging.
They also offer a five-year warranty for their Tundra products, against manufacturing defects.
Pricing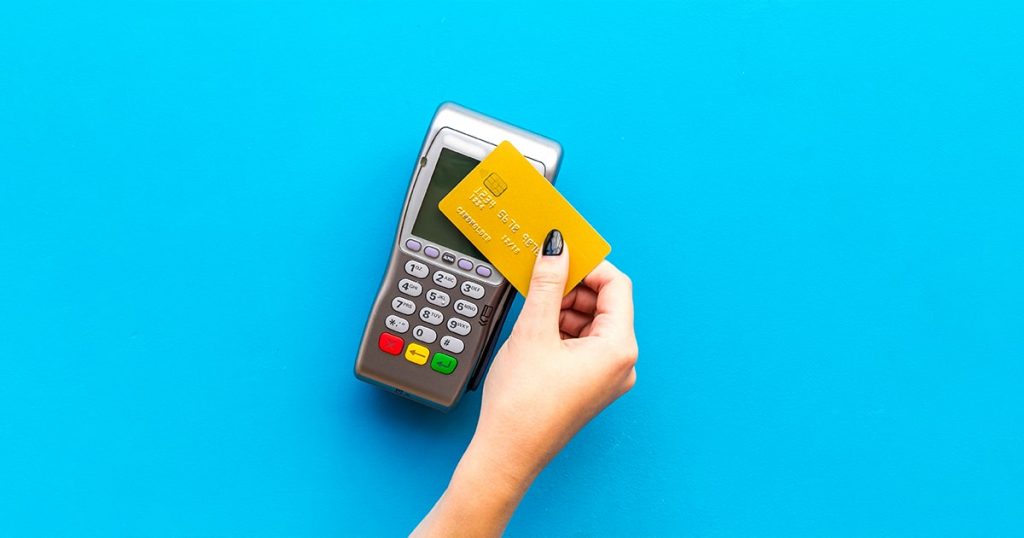 YETI is known for being on the higher end of the price scale when it comes to coolers. You can pick up the Tundra Haul for around $400, which is comparable to some other brands, like Pelican, which is another trusted cooler brand. YETI coolers tend to be a little more expensive than ORCA coolers, and much more expensive than Ozark Trail products (which are a good budget option worth checking out if you don't look to invest as much money in a cooler).
We think that YETI products, in general, are worth the price, and the Tundra Haul is no exception. If you want something that is going to last, and can justify the money to invest, YETI coolers are a good choice.
Accessories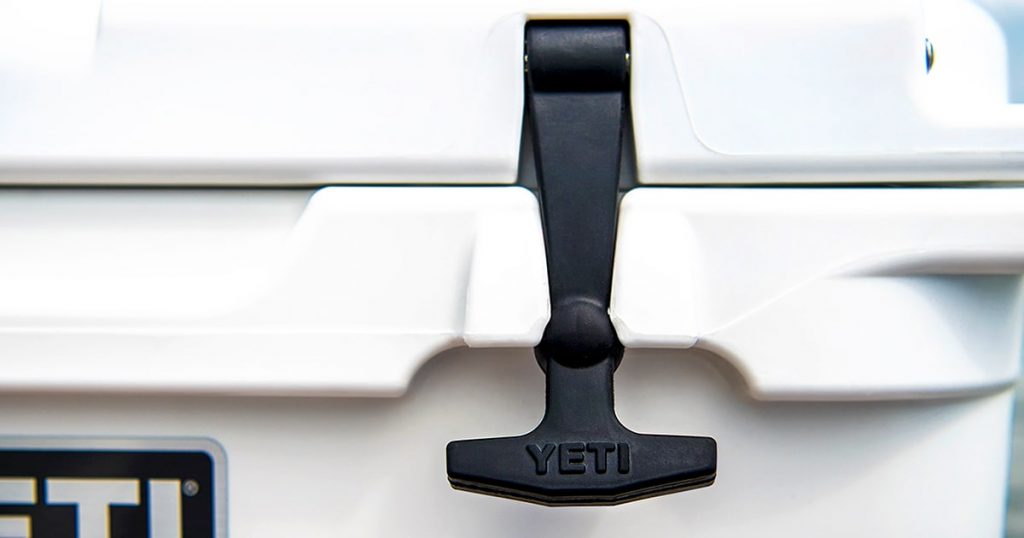 There are some accessories available for the YETI Tundra Haul. For example, replacement lid latches, replacement non-slip feet, and replacement drains. So if a particular part fails, you can replace it.
They also sell general accessories for their coolers, including seat cushions, ice packs, tie-down kits, and bear-proof locks.
Pros and Cons
Let's take a quick look at the pros and cons of the YETI wheeled cooler:
Pros
Very durable
Excellent cooling power
Easy to carry or pull
Certified grizzly-bear-proof
Cons
Doesn't come with any accessories or extra features
Doesn't have many choices in terms of colors
YETI cooler with wheels – Frequently Asked Questions
Now, let's take a look at the most commonly asked questions about YETI'S wheeled coolers.
Does YETI sell its products worldwide?
Yes, they can ship their products worldwide. However, at the time of writing, they don't ship customized products worldwide.
What other cooler brands can you recommend?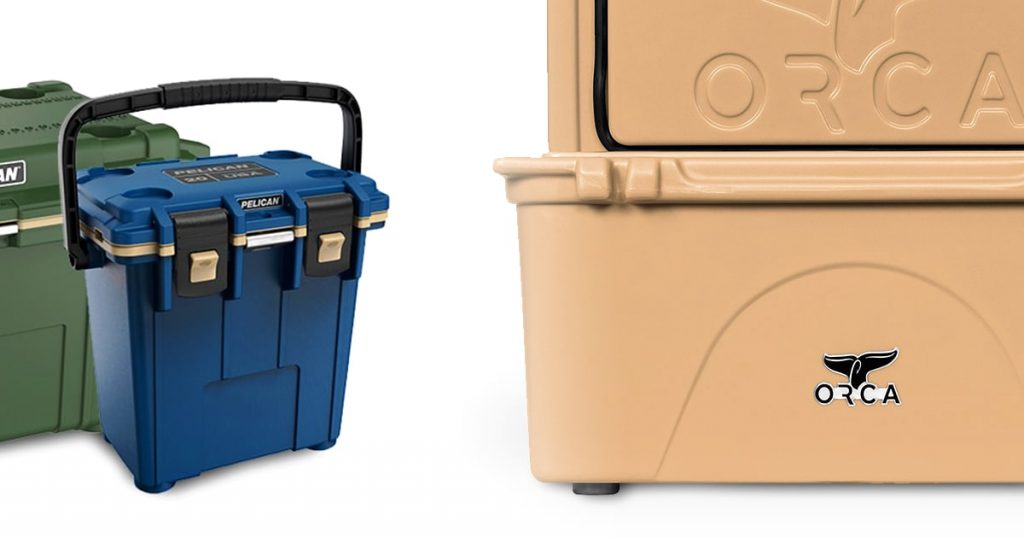 ORCA – if you want something just a little cheaper than YETI, but you still want a durable cooler, ORCA is a good choice. You can find out more about it in our ORCA vs YETI comparison.
 Pelican – this is very similar to YETI in terms of quality and price. It's worth checking out their coolers too if you're not 100% sold on a YETI cooler. You can read about Pelican tomorrow in our Pelican vs YETI comparison.
We also have a guide on the best backpack coolers if you want some more cooler recommendations.
What other products does YETI sell?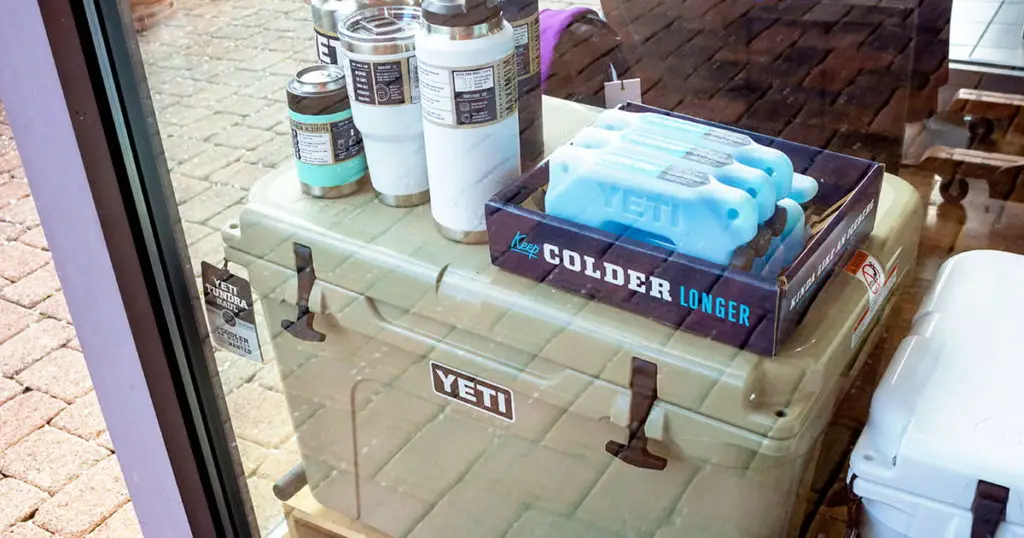 YETI also manufactures soft-sided coolers, tumblers and water bottles, bags and luggage, and some cargo boxes and other camping-related products.
Of YETI's other products, we'd recommend:
In terms of coolers, they sell the following:
Hard Coolers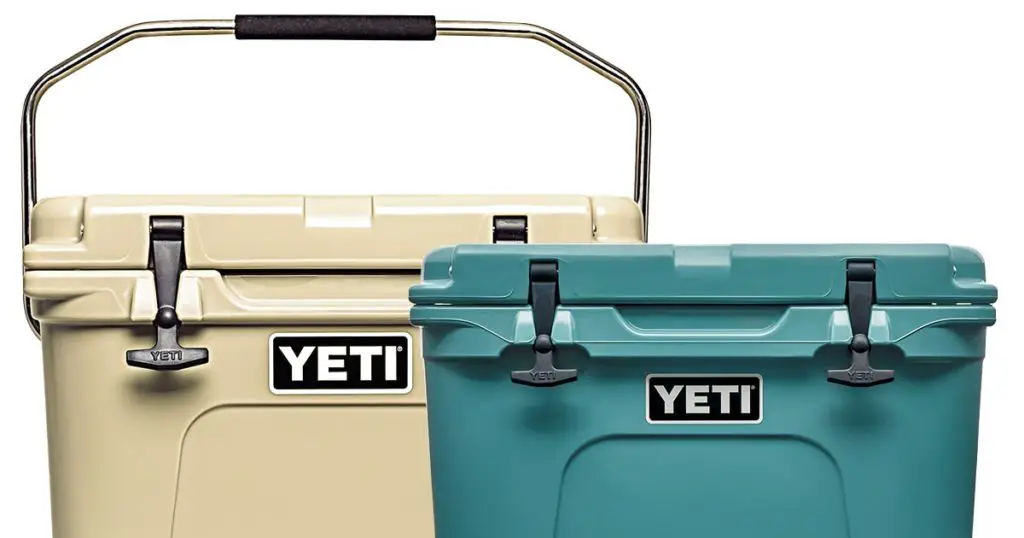 Roadie 24 Hard Cooler – a smaller cooler, ideal for storing a few bottles of wine
Tundra Hard Cooler – these come in multiple sizes and include the Tundra Wheeled cooler that we've been looking at today (like the YETI Tundra 45 Cooler)
V Series Hard Cooler – a compact, durable stainless-steel cooler
Tank Ice Buckets – ideal for barbecues or get-togethers, these can keep up to 100 cans cool
Silo Water Cooler – an insulated water cooler, which includes a tap
Soft Coolers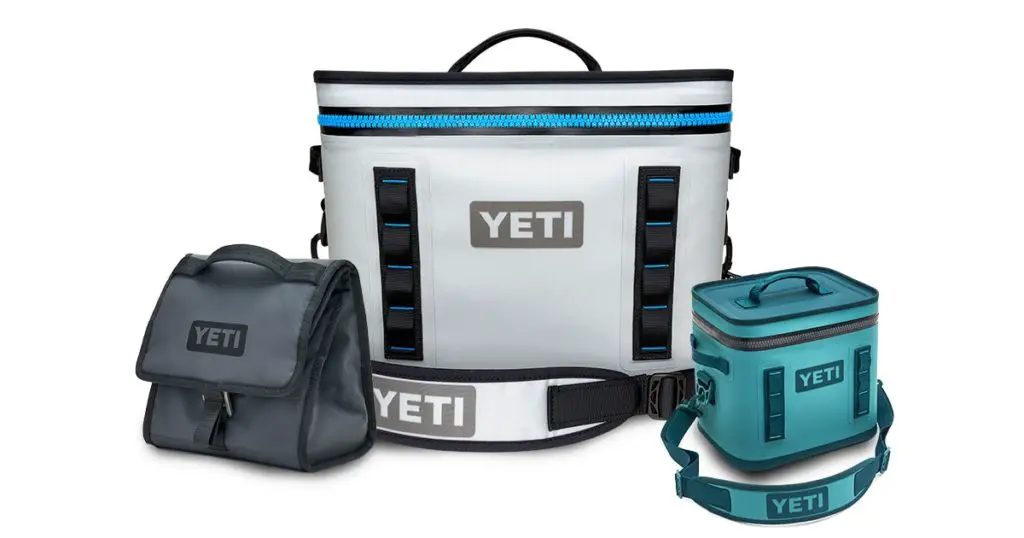 Hopper Soft Coolers – these soft-sided coolers come with durable carrying handles and heavy-duty straps and come in varying shapes and sizes (like the YETI Charcoal Hopper Flip)
Daytrip Lunch Box and Bag – these are available in 2 sizes and are perfect for work
What size YETI cooler should I get?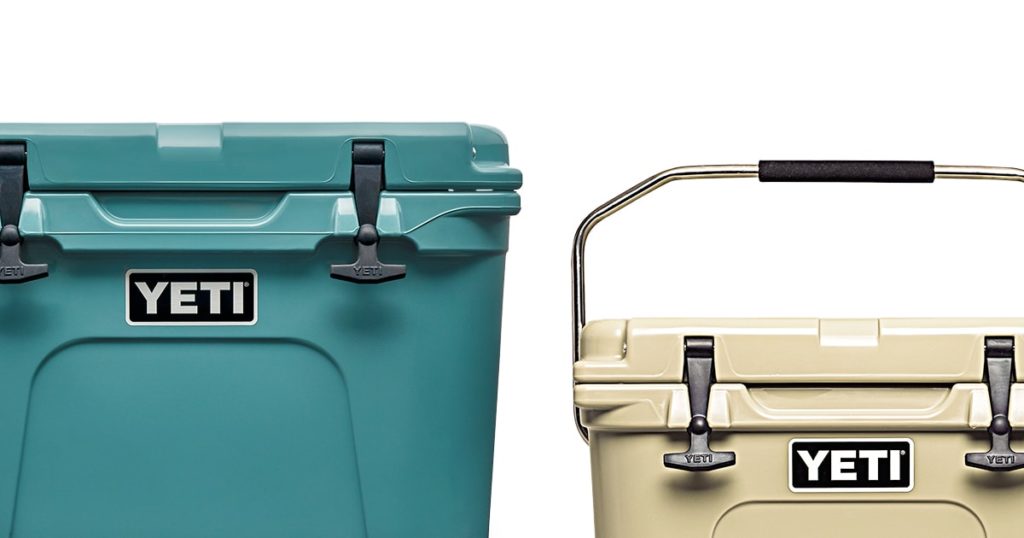 We've written a whole guide to YETI cooler sizes, which is useful if you're trying to figure out the best size for your needs. YETI sells a huge range of sizes of coolers, from personal soft-sided coolers for lunch right through to huge coolers that require two people to carry (which are ideal for group fishing or hunting trips).
What's great about the Tundra Haul is that the wheels make it a lot easier to transport, so even if you fill it up with ice, food, and drinks, you don't have to lift it once it's on the ground. It has a decent capacity, able to store 45 cans of beer (using a 2:1 ice ratio by volume), or 55lbs (25kg) of ice.
To sum up … is the YETI cooler with wheels worth it?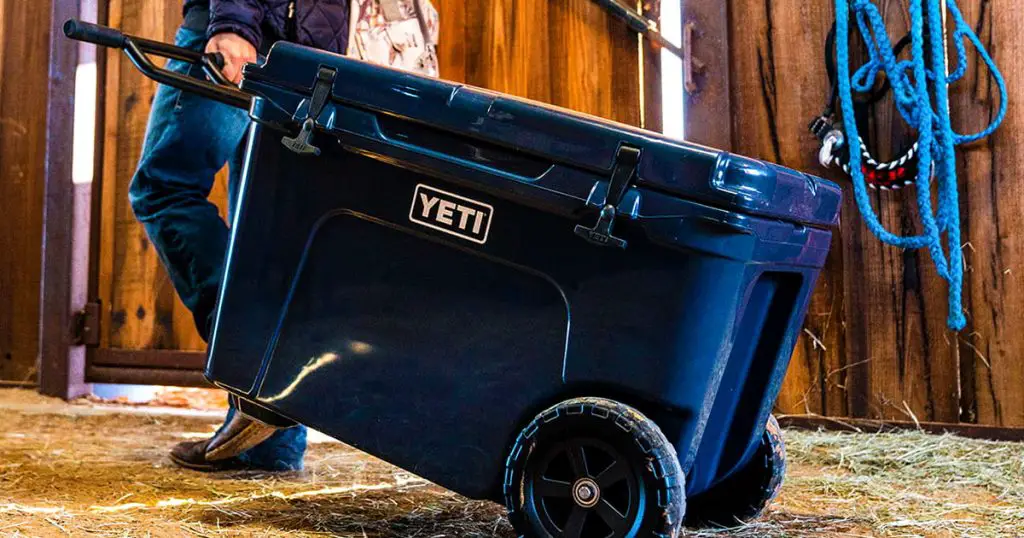 We think it is!
Although YETI products are at the higher end of the price scale, we think they're worth looking at. If you believe that the price is too high, you're better off looking elsewhere, as you can find decently durable coolers for less money. 
However, if you do choose to invest in a quality cooler, and you want it to last a very long time, we think the YETI wheeled cooler is worth it. It's super-tough and durable, ideal for all kinds of situations, and has great cooling power.
It's not 100% perfect – it does lack any extra features, for example – but we think the durability and cooling power more than make up for it.
If you've been considering buying the YETI Tundra Haul, we hope this has helped you to decide whether to go for it or not. If you have a YETI wheeled cooler, please let us know what you think of it in the comments – do you think it's worth buying? How do you use it, and what do you like or dislike about it?
And if this article has helped you, please feel free to share it on social media!