If you're after a cooler, you might be trying to decide between Pelican vs YETI. 
They're both excellent brands with a great reputation for creating robust, long-lasting coolers.
But which brand is the best?
The bottom line up front: We think Pelican just about has the edge over YETI in terms of pricing and features. We'll go into this in more detail a little later in this article.
We'll be looking at:
The main differences and similarities between Pelican vs YETI
Their products, insulation, durability, designs, accessories, pricing, and pros and cons
Alternative companies to look at
Some frequently asked questions about Pelican vs YETI
Which one we like the best and why
Let's start by looking at how they differ from each other.
Table of Contents
The Main Differences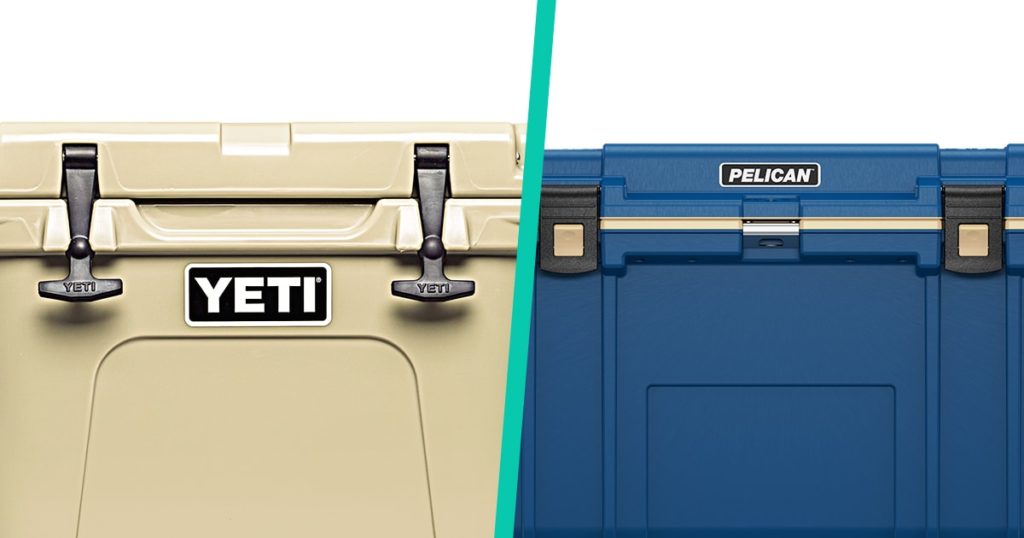 Pelican has a focus on equipment for the military and emergency services, whereas YETI has a focus on collegiate and sports team products
Pelican's products are slightly cheaper, whereas YETI's products are a little more expensive
Pelican doesn't offer extra-large coolers, whereas YETI does offer very large coolers
Pelican's coolers have little added extras like bottle openers, whereas YETI's coolers don't always offer these extras
Pelican has said that their coolers have 10-day ice retention, whereas YETI hasn't offered that information
Pelican's products can't be personalized with logos, whereas YETI's coolers can have logos added
Pelican's products are made in the USA, whereas YETI's are made overseas
Both companies are actually very similar in terms of the quality of the products they provide. However, Pelican's pricing is ever so slightly lower, and their coolers have some extra features like cup holders included. We also know that Pelican's coolers have up to 10 days of ice retention, whereas YETI hasn't released the information on how long ice lasts in their coolers.
If you want a cooler with your company's logo on, you'll have to go for a YETI cooler over a Pelican. However, if it's important to you that your cooler is manufactured in the US, you're better off going with Pelican.
The Similarities
There are a lot of similarities between the two companies:
They both manufacture strong, durable coolers
Both brands have a fairly similar price point
They both have great insulation in their coolers
They both offer extra products like drinkware 
Now, let's look at them both in more detail.
What is Pelican?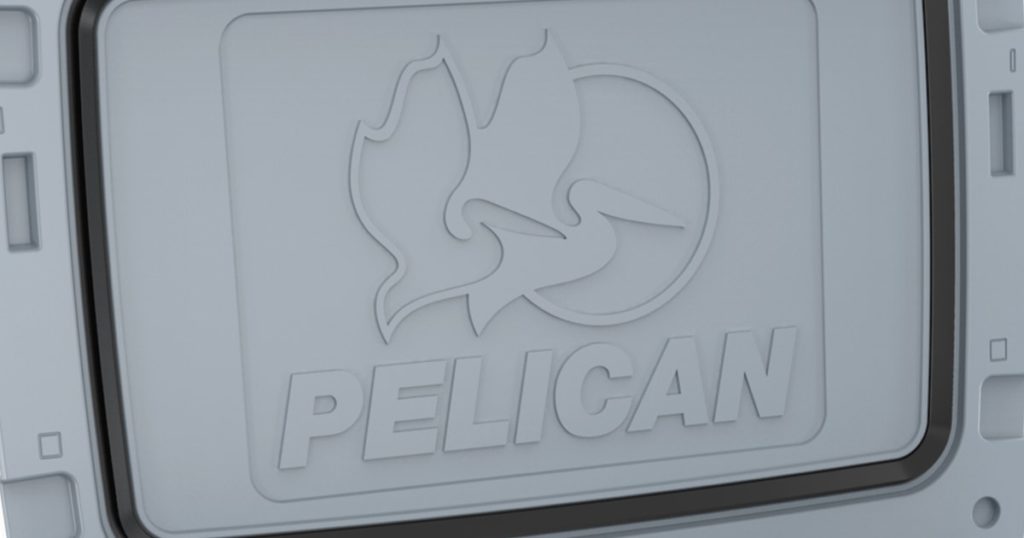 Pelican is a company that designs and manufactures coolers in the USA. They make tough, durable cases of all kinds, as well as soft and hard coolers. 
Some of their products are used by professionals dealing with difficult working environments, like fire and safety officers, law enforcement, and defense and military. Their products are designed to withstand all kinds of knocks and scrapes.
What is YETI?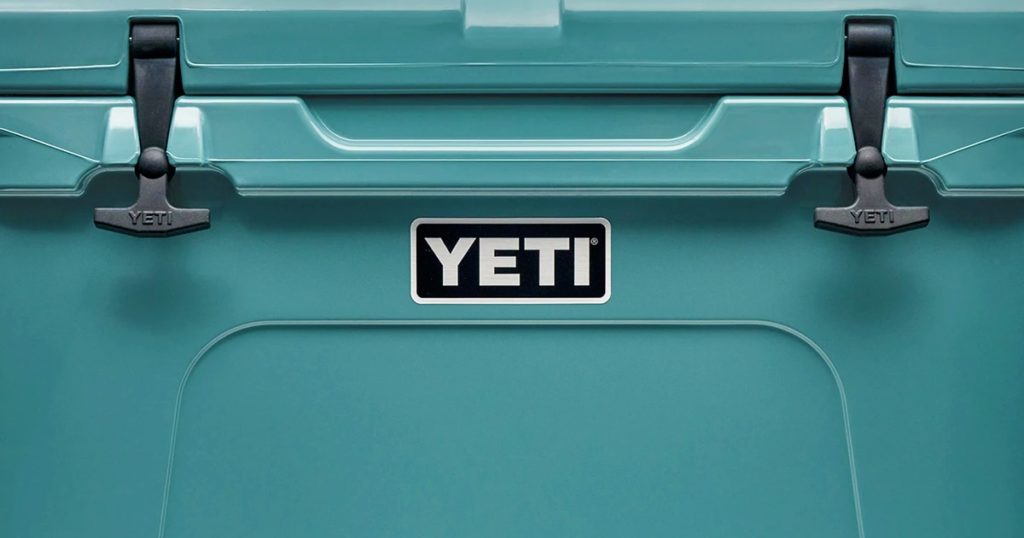 YETI is based in Austin, Texas, and they create tough, durable coolers (as well as bags and drinkware). They design their products in the US and manufacture them overseas.
YETI created the first ever rotomolded cooler in 2006. This means that the exterior is made from one thick wall of material, which is great for keeping in cold air and increasing durability.
Products
What products do both companies have to offer, and how do they differ from each other?
They are actually very similar in terms of design. Both companies offer coolers that are tough and durable. They're functional, with features like non-slip feet and reinforced latches and hinges.
It's worth noting that Pelican products tend to come with a stainless-steel bottle opener included, as well as other features like self-draining cup holders. So, they do have small 'extras' included.
Let's take a look at each one more closely.
Pelican
Pelican has three main types of cooler to choose from.
Hard Coolers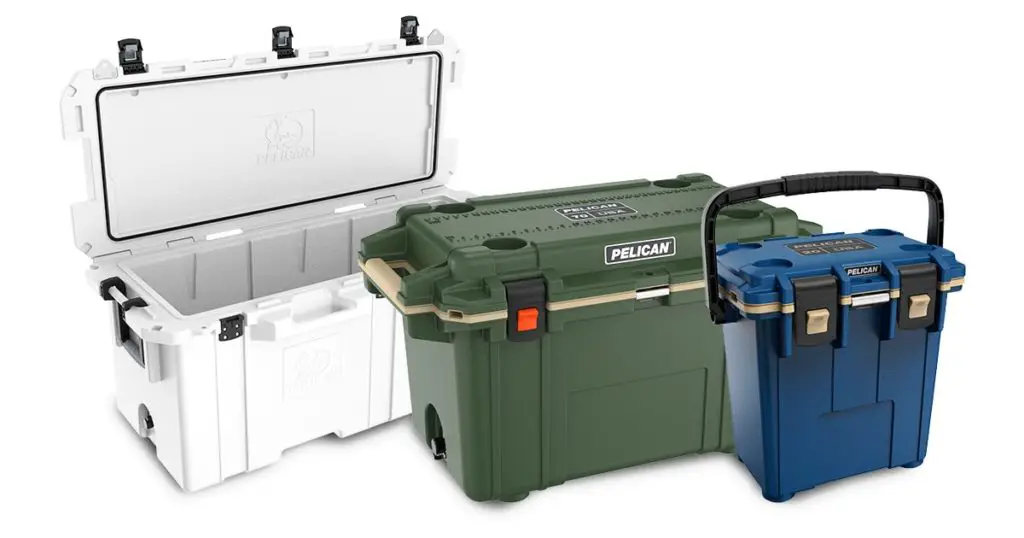 Soft Coolers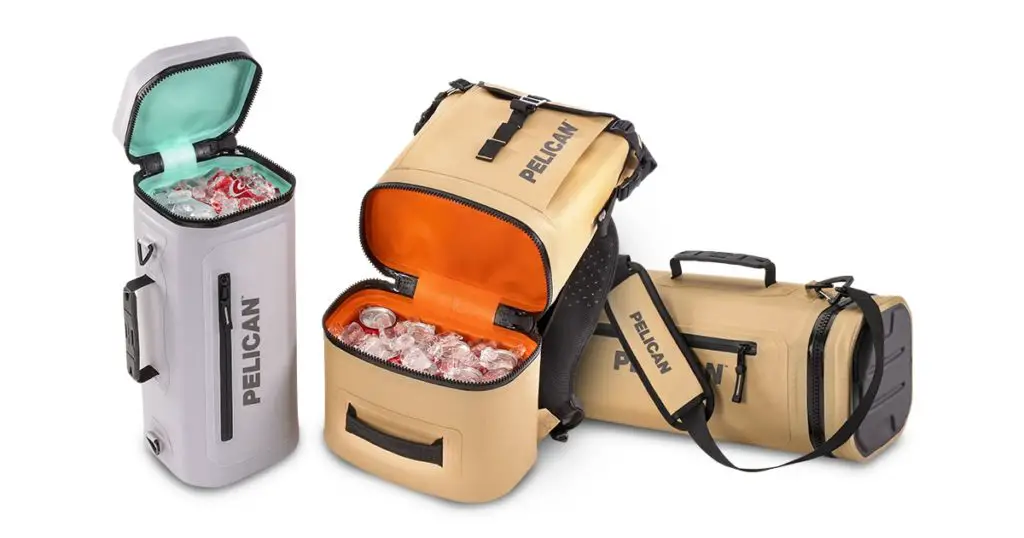 Wheeled Coolers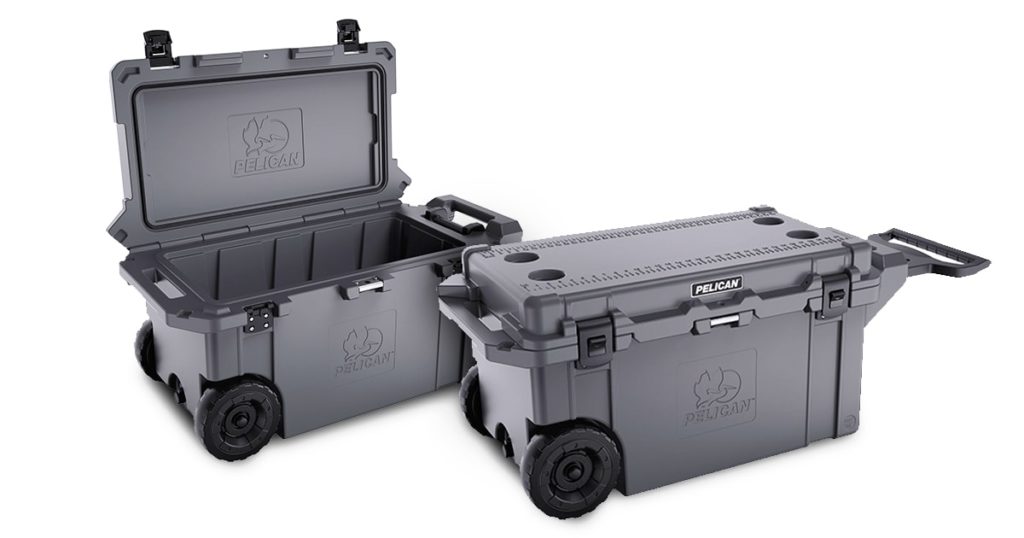 Drinkware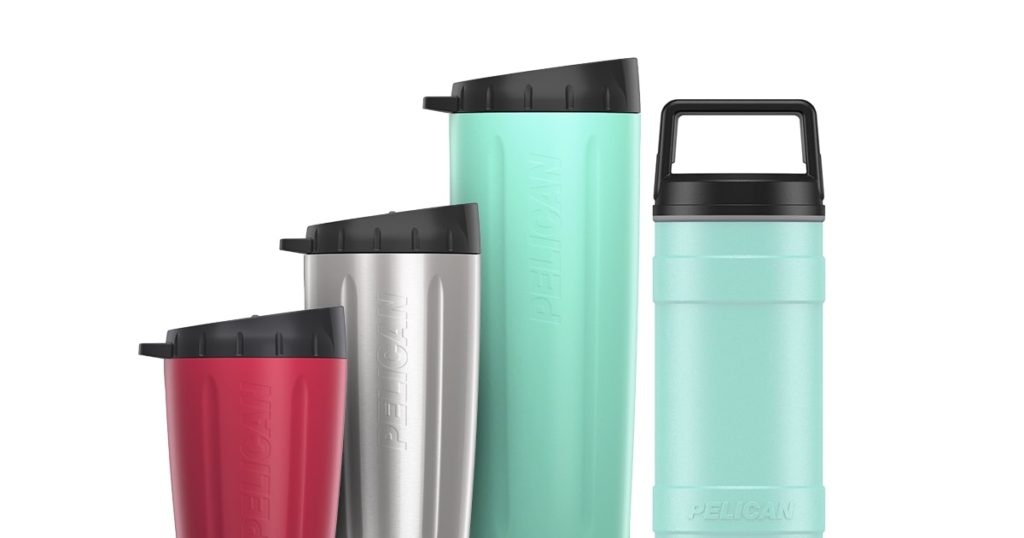 Insulated bottles
Insulated Dayventurer tumblers (if you're looking for a good tumbler, check out our YETI vs RTIC Tumbler comparison)
Other Products
They also stock a range of cases. These are tough, durable cases that are designed to protect your gear and devices. They have personal device cases, equipment cases, top loading cases, laptop cases, drone cases, rifle cases, and more.
Their products are designed to be super tough and durable, with reinforced clips and handles.
Product Highlights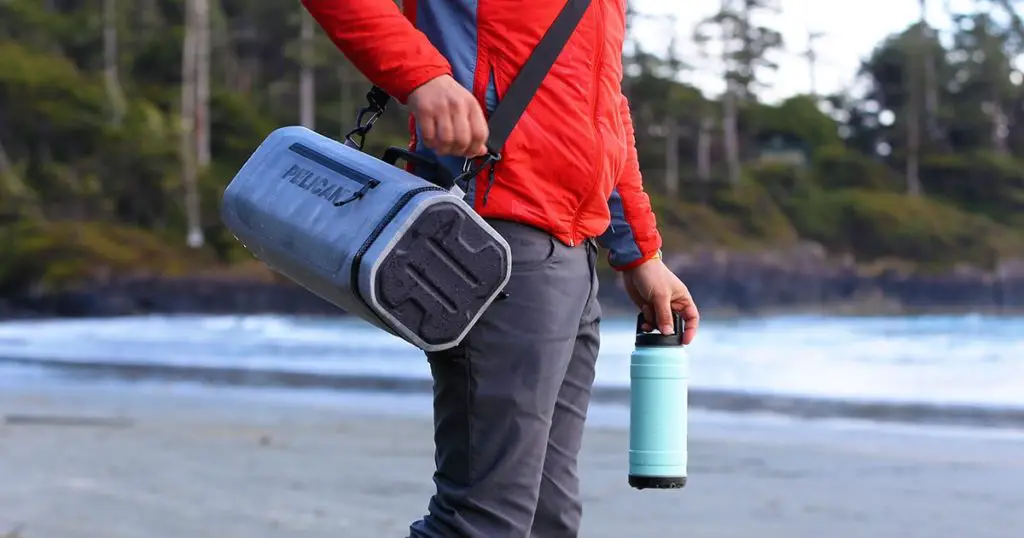 Here are some products from Pelican that we love:
YETI
YETI has a range of products, including:
Hard Coolers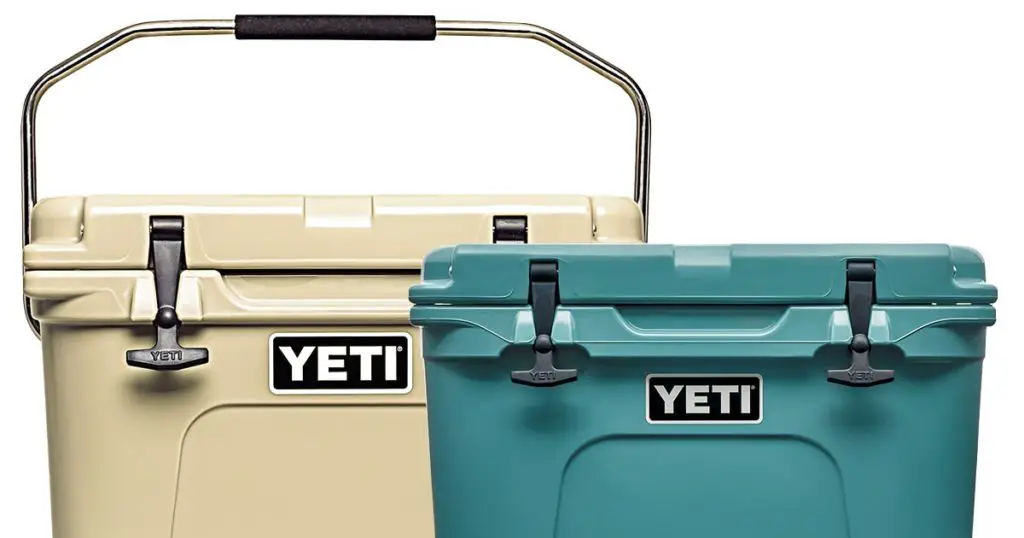 Soft Coolers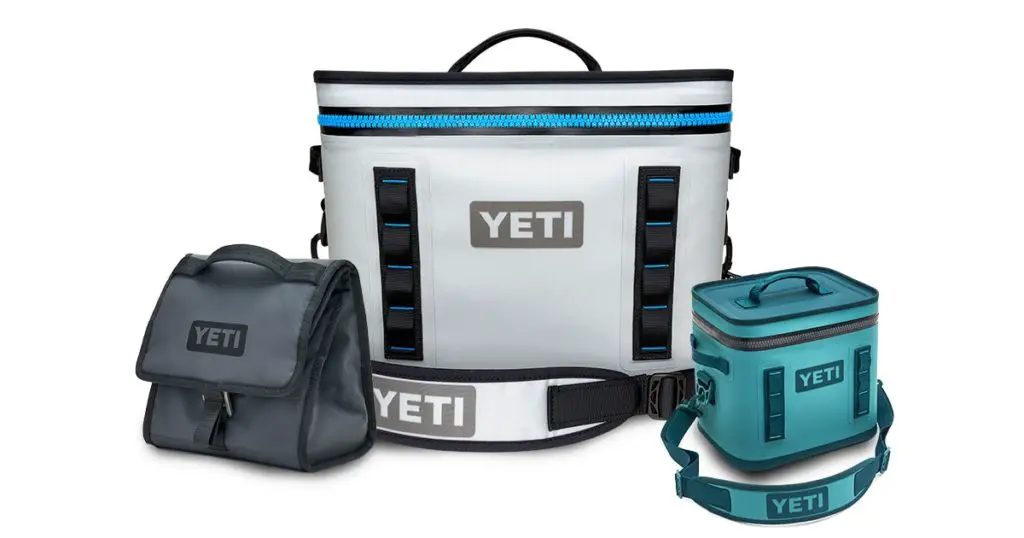 Drinkware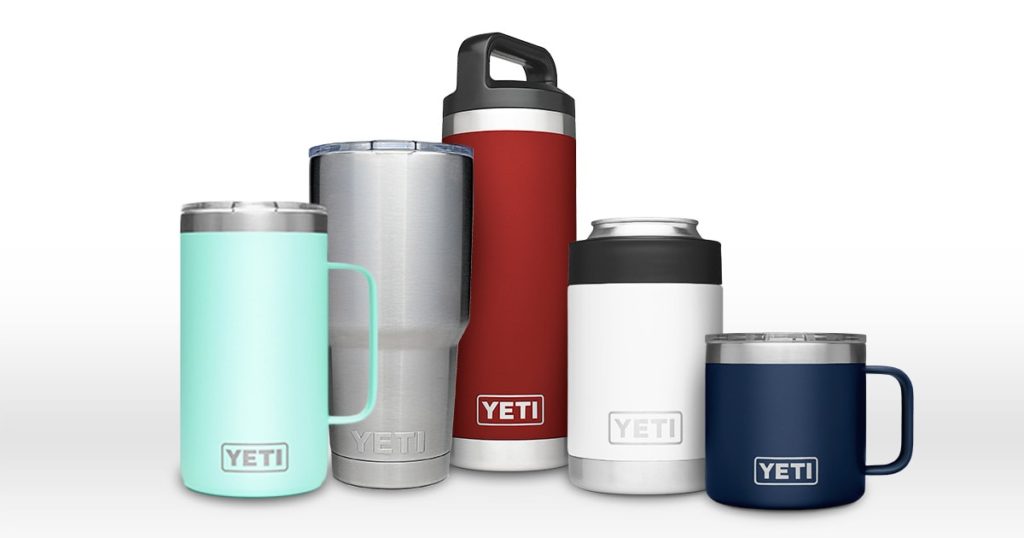 There are a few options here, including:
Their products are also designed to be robust, with reinforced hinges and clips.
Product Highlights
Here are some of our favorite YETI products:
Insulation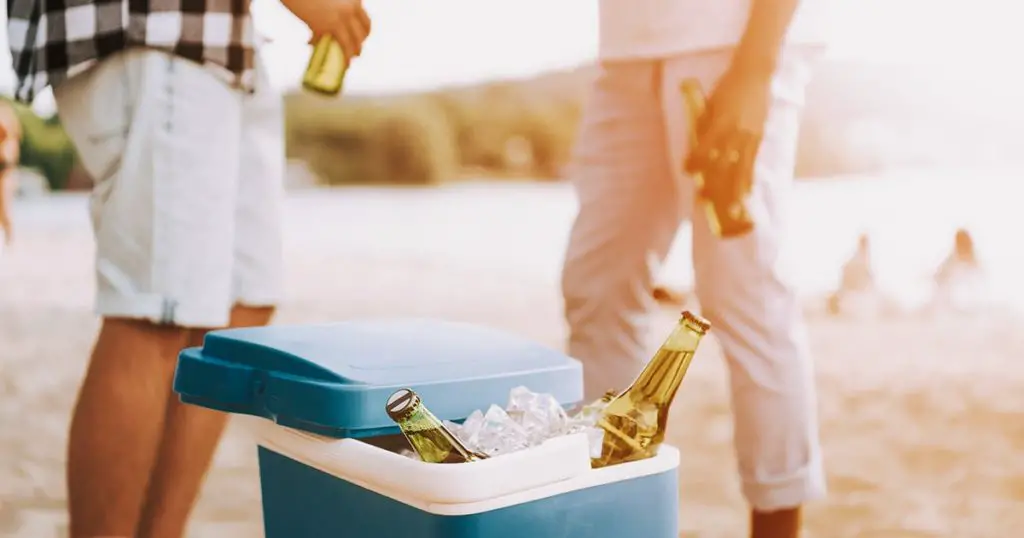 Now it's time to look at the most important feature – how well insulated are Pelican and YETI coolers?
They're both excellent in that regard. They both have reinforced seals to prevent cold air from escaping, they both have great insulation, and they're both designed to keep food cooler for longer.
Pelican
Pelican has a lifetime guarantee on their coolers – that's how confident they are that their coolers will keep your food cold enough for trips away. Their coolers have freezer-grade seals and what they call 'extreme ice retention' with up to 10 days of ice retention (you can read about this in their product descriptions).
Their products are insulated with polyurethane, like YETI's coolers.
YETI
YETI coolers have vacuum-insulated panels, and PermaFrost insulation, which is made from pressure-injected polyurethane foam). They also have ColdLock gaskets, which run along the length of the lids. This helps to keep the lid sealed very tightly, so the cold air stays trapped inside.
YETI doesn't offer an official guideline to how long ice stays frozen in their coolers, but they do have a good reputation from users in terms of how well their coolers work.
Durability
Both brands have engineered their products to be super-tough. However, we think that Pelican probably has the edge here, but we'll go into that in more detail:
Pelican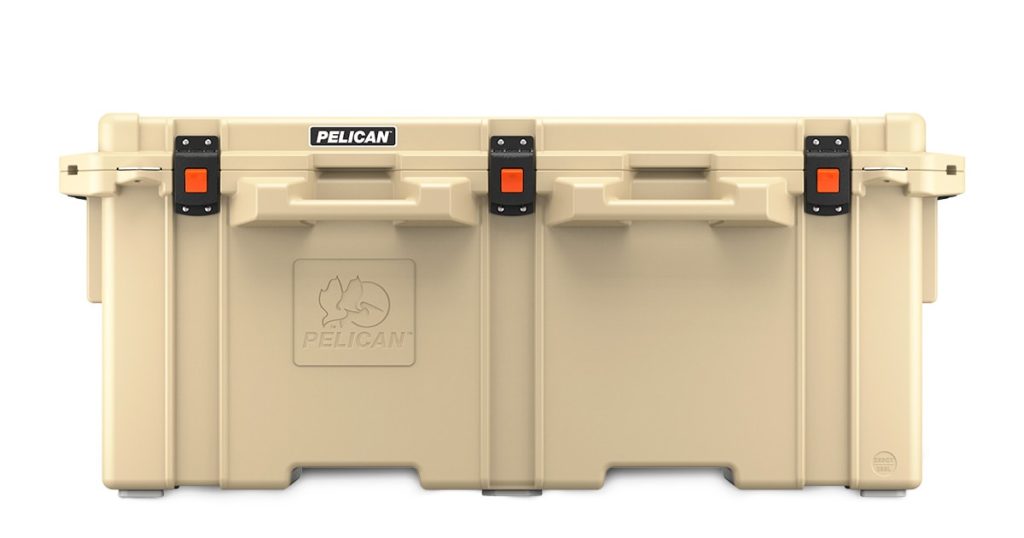 Pelican products are used by defense, emergency and scientific expeditions. They're designed to be super-tough, able to cope with the rockiest, bumpiest conditions. So, you can guarantee that your cooler isn't going to crack or break if you drop it from time to time. 
Their coolers have press-and-pull latches which are designed to be really tough and durable. You can get a closer look at one of their coolers in action in this YouTube video. You can also look at this video for more information about their soft sling cooler, which has a puncture-resistant outer layer and a waterproof leak-resistant zipper.
Pelican's coolers are bear-resistant using a padlock, which is proven by the Interagency Grizzly Bear Committee's certification. This means they've subjected the cooler to a bear attack for at least an hour without the bear being able to get into the cooler. You can see the full list of IGBC Certified products for more information.
YETI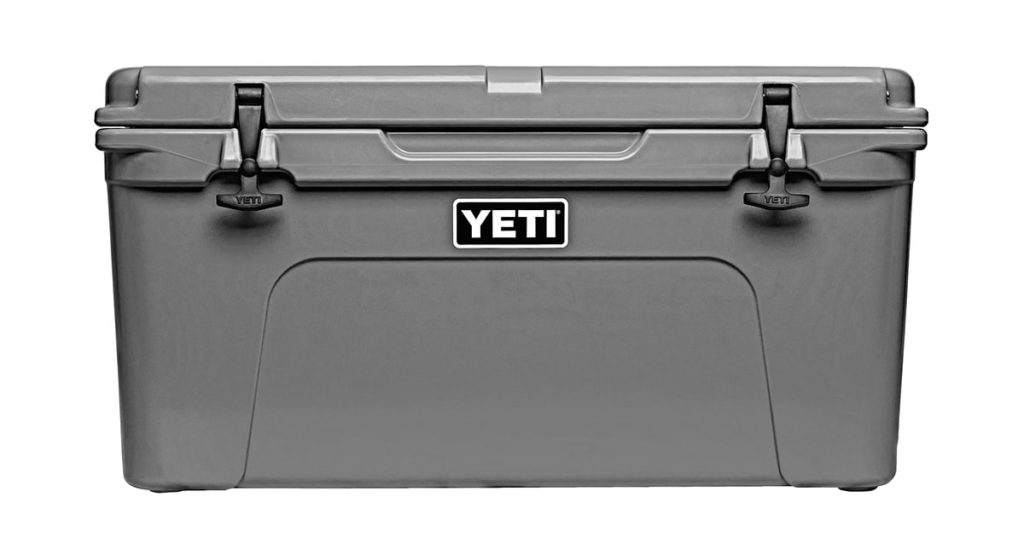 Yeti's products are rotomolded, which means that the outer shell is made from a very thick, continuous layer of polyethylene. This means you don't have to worry about wear and tear around the edges or joins.
They have features like military-grade polyester rope in their soft coolers and a Neverfail hinge system which prevents the hinges from breaking after a lot of use.
YETI's coolers are also ICGC certified.
Colors and Designs
Both companies create functional coolers that look quite similar in terms of colors and design. Let's take a look at their aesthetic more closely:
Pelican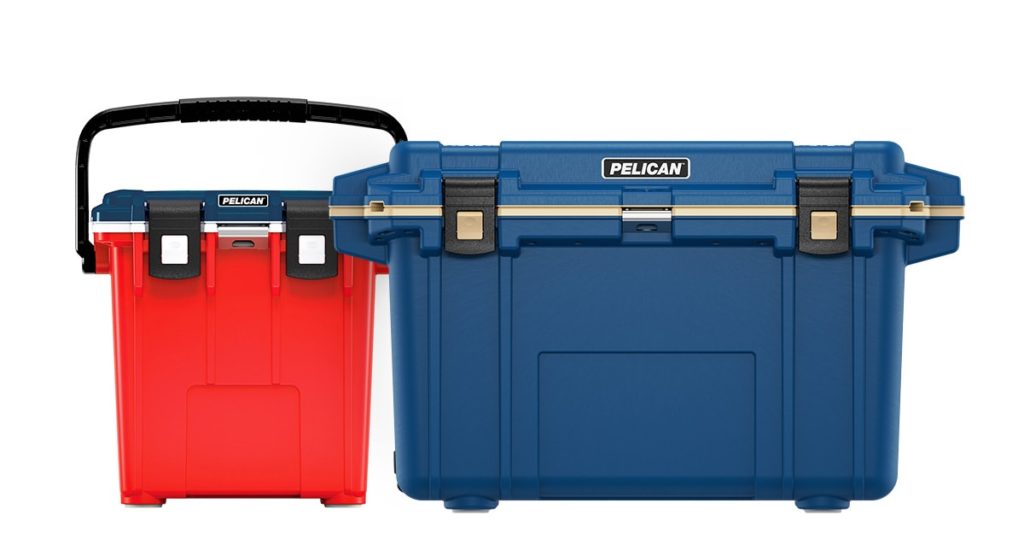 Pelican's coolers come in a variety of colors, including red, tan, blue, grey, and white. They look a little like toolboxes, and they look tough and sturdy. 
Both brands don't have as many color options as YETI's coolers, and they also lack the option of having personalized logos added to their coolers. They don't create collegiate or sports team products either, but they do provide specialized equipment for the military and aviation industries.
YETI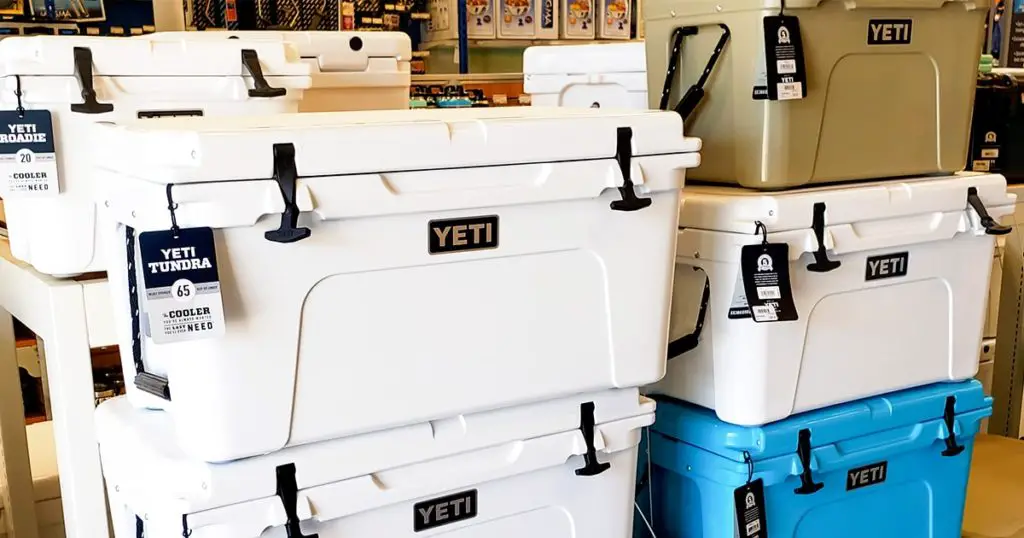 YETI's designs are similar to Pelican's – very utilitarian-looking, a little like toolboxes. They have a few more color options than Pelican, and you can add logos to customize your cooler. You can also add corporate or sports team logos, and they have collegiate products too.
Accessories
Both brands offer accessories to match their products. Here's a detailed look at what you can find:
Pelican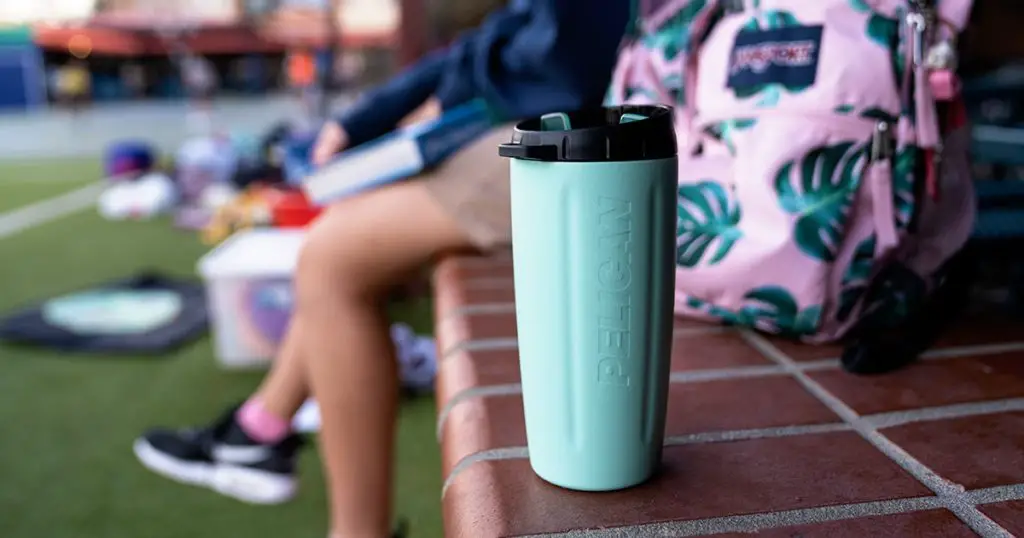 Pelican has some good accessories to pick from:
Ice packs
Cable locks
Tie-down kits
Dry rack baskets
Seat cushions
YETI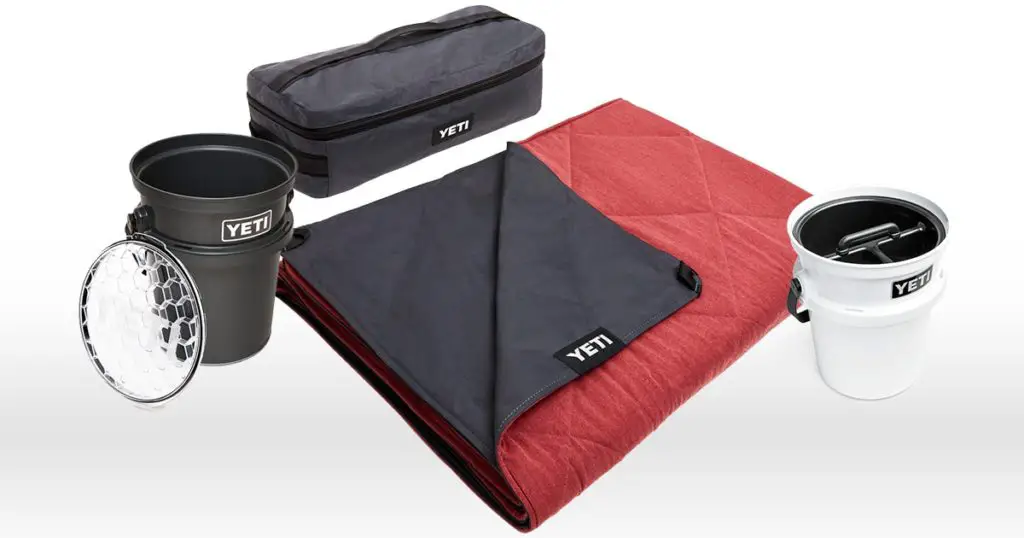 YETI has the following accessories to choose from:
Ice packs
Cushions for their hard coolers
Bear-proof locks
Tiedown kits
Cable locks and brackets
Beverage holders
Non-slip mats
Decals and stickers
Pricing
How do they stack up in terms of pricing?
Pelican and YETI products are similarly priced. For example, Pelican's largest cooler costs around $650, and the equivalent model from YETI costs around $680. Generally, YETI's products are a tiny bit more expensive, but the price difference isn't huge.
Let's look at this in a little more detail.
Pelican
Pelican's coolers start from around $150 for the smallest size, and they can go up to $650 for their largest wheeled model.
Their soft coolers start at around $150 – pretty pricey for a soft cooler.
YETI
YETI'S coolers are a tiny bit more expensive than Pelican's, with their smallest size coming in at around $200. Their largest size goes all the way up to over $1,000.
Their soft coolers, like Pelican's, are expensive. They start at around $200, which is a lot of money to keep your lunch cool – but you might think it's worth the cost for how durable it is.
Pros and Cons
Let's take a look at the pros and cons of both.
Pelican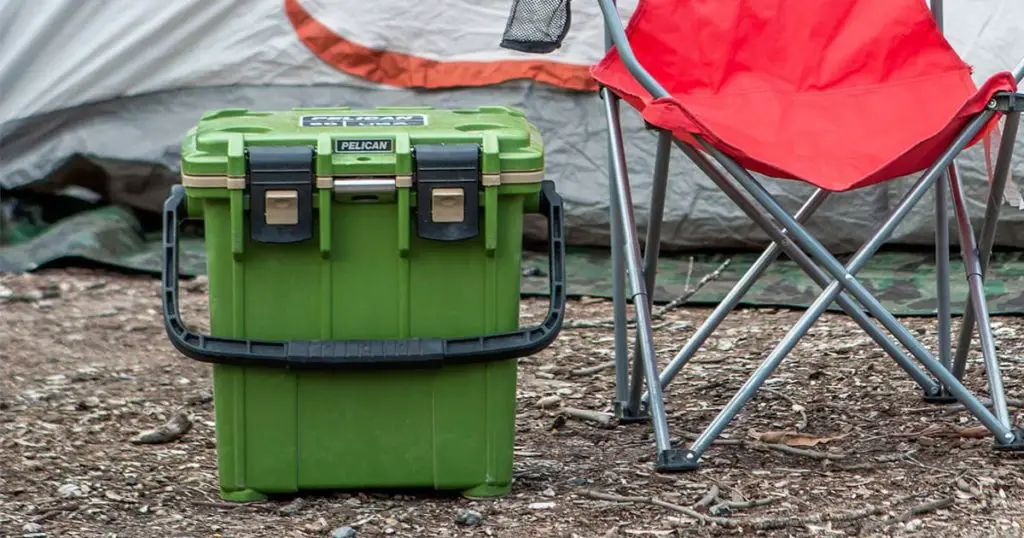 Pros
Very robust products designed to withstand tough conditions
Most coolers are bear-proof
Up to 10 days of ice retention
Coolers come with inbuilt extras like self-draining cup holders and bottle openers
Products are made in the USA
Cons
The soft coolers are quite pricey
They don't have a huge range of color options
Coolers can't be personalized with logos
YETI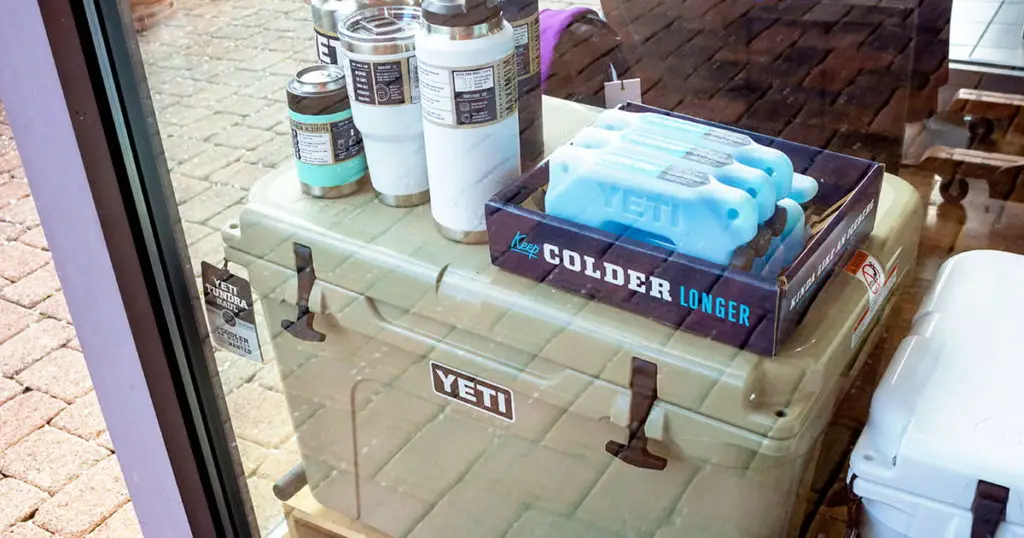 Pros
Robust, durable products
Well insulated
Products can be personalized with logos
Coolers are bear-proof (for more information on bear safety, check out the USDA's list of guidelines)
Cons
Slightly pricier than Pelican's products
Coolers don't have as many built-in features as Pelican's coolers do
Products are not made in the USA
Alternatives to Try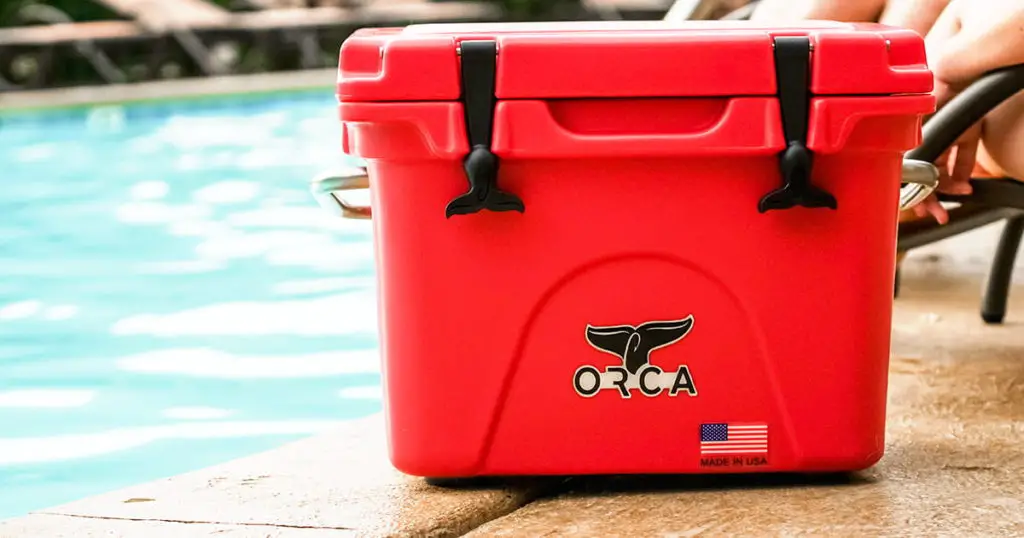 There are some great cooler brands out there to try if you want something other than Pelican or YETI:
ORCA create durable, colorful coolers at a slightly lower price than YETI or Pelican's coolers
Igloo has some great designs and patterns with a lower price 
Canyon has a range of coolers with a distinctive style, with a focus on high quality and durability
Frequently Asked Questions
Here are some of the most commonly asked questions about Pelican and YETI products, as well as coolers in general:
What are Pelican and YETI'S warranties?
Pelican offers a lifetime warranty for their products. YETI offers a 3-year warranty for their products.
Can I take a cooler on a plane?
If it's empty, you can take a cooler on a plane according to the TSA.
Are metal coolers better than plastic ones?
Not necessarily. It depends on the insulation materials used, as well as the construction of the cooler and how well the seal is made.
What other equipment can you recommend for camping?
If you don't have a tent sorted, we have a lot of guides to help you choose:
In terms of food if you want to cook full meals while camping, a good stove is pretty key. You can check out our guide to the best portable electric stoves, or our guide to the best woodburning backpacking stoves.
You'll also need to bring a cutting board and a decent knife, a frying pan and/or a saucepan, a can opener, and some utensils, as well as some plates and cups.
To Sum Up – Which Brand is Better between Pelican vs YETI?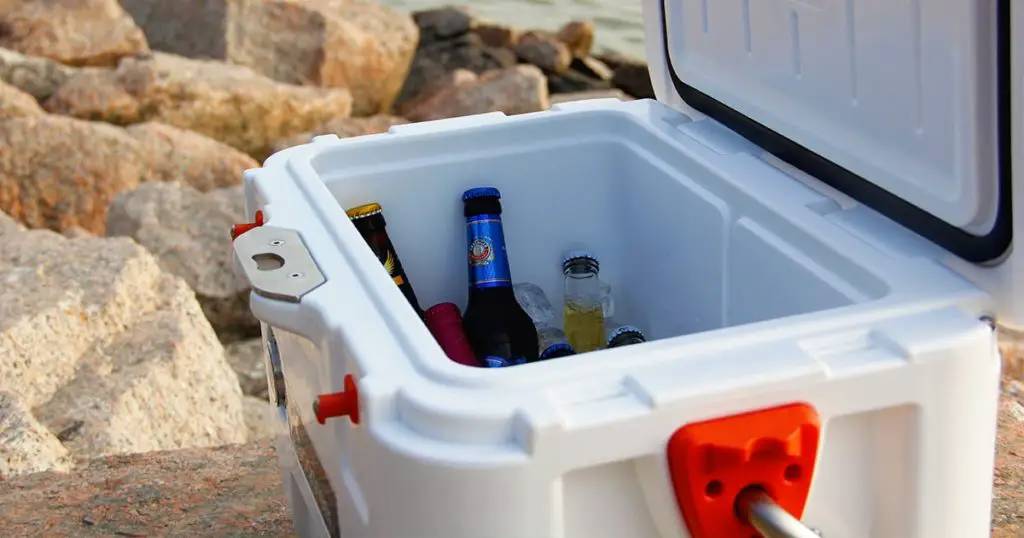 We think that Pelican just about beats YETI.
They're both great brands. If you want a durable, tough, long-lasting cooler, either brand is going to serve you well. So, if you have your heart set on a YETI cooler, don't be put off. 
However, the reason why we'd pick Pelican is because it has a slightly lower price point for most products. Pelican also has some more inbuilt features in their coolers, and their products are manufactured in the US.
Either brand is going to give you a great cooler – if you've used a Pelican or a YETI cooler, we'd love to hear your thoughts in the comments!