If you're in the market for a new thermal bag, you might be wondering – how long do thermal bags keep food cold?
If you're looking for the quick answer, this is it: thermal bags can stay cold for up to 12 hours if packed with a lot of ice or ice packs. However, perishable food will need to be eaten quickly if the temperature dips into the 'danger zone'.
This advice works for all soft-sided thermal bags – whether you're using a large backpack cooler for a family picnic, or a smaller cooler to keep your sandwiches cold at work.
Keep reading to find out how to keep your thermal bag cold all day.
How long do thermal bags keep food cold?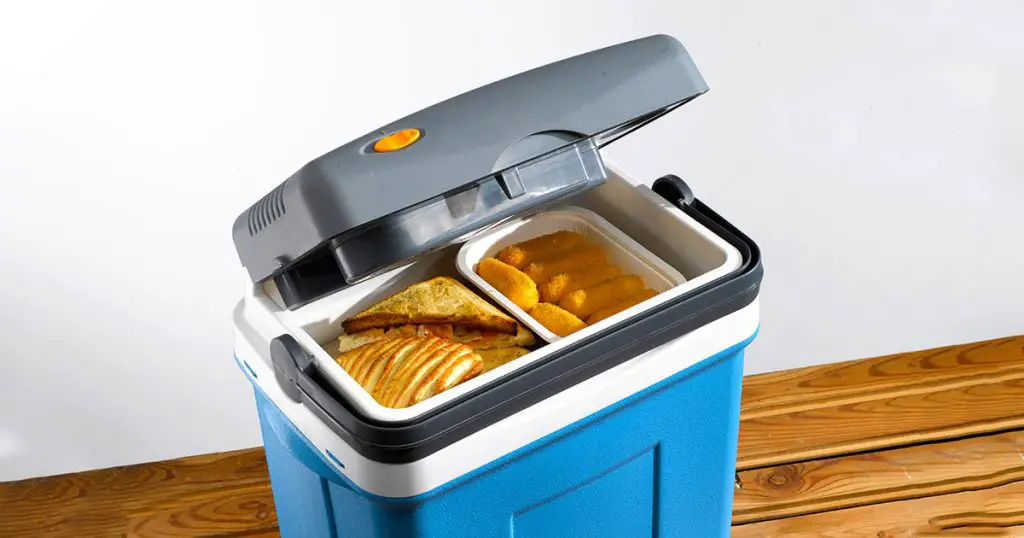 Of course, this answer is dependent on some variants – how hot it is where you are, the amount of insulation in the bag itself, and so on. So any answer you find will be a rough approximation.
Thermal bags can stay cool for up to 12 hours using ice or ice packs. It will gradually get warmer, which means that if there is anything in the bag that needs to stay cold (perishable food, like sandwiches, meat, etc) needs to be eaten fairly quickly.
There is a bacteria 'danger zone' between 40°F (4.4°C) – 140°F (60°C), according to the USDA's Guide to the 'Danger Zone'. If your lunch bag is sitting around for a long time, it can climb to that temperature. Once the temperature rises to that point, the food inside will only be edible for 2 hours.
So essentially – pack your bag with a lot of Reusable Ice Packs to keep it as cold as possible and eat your perishables fairly quickly.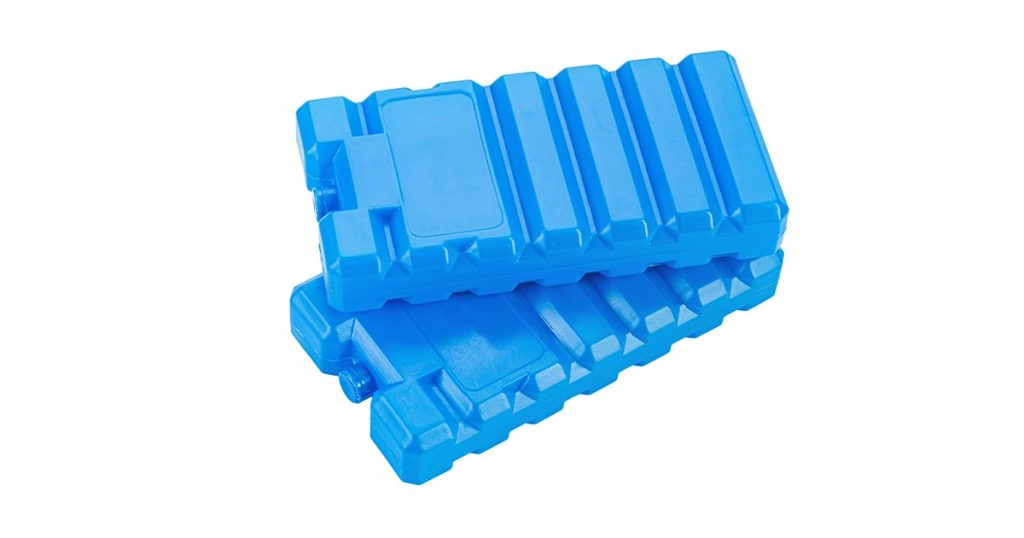 In terms of keeping drinks cool, you should still expect to have cold drinks (depending on the quality of the bag you choose) at the end of a day trip, although they will probably be slightly warmer at the end of the day than they were at the start.
Sometimes you will see ice retention time stated in the product description of a thermal bag. This refers to the amount of time the bag can keep ice before it melts. These measurements can be used as an approximate reference, as the tests tend to be done in ideal conditions. You may find that ice melts quicker than the stated time if you're using it outside or in hot weather, for example.
How Thermal Bags Work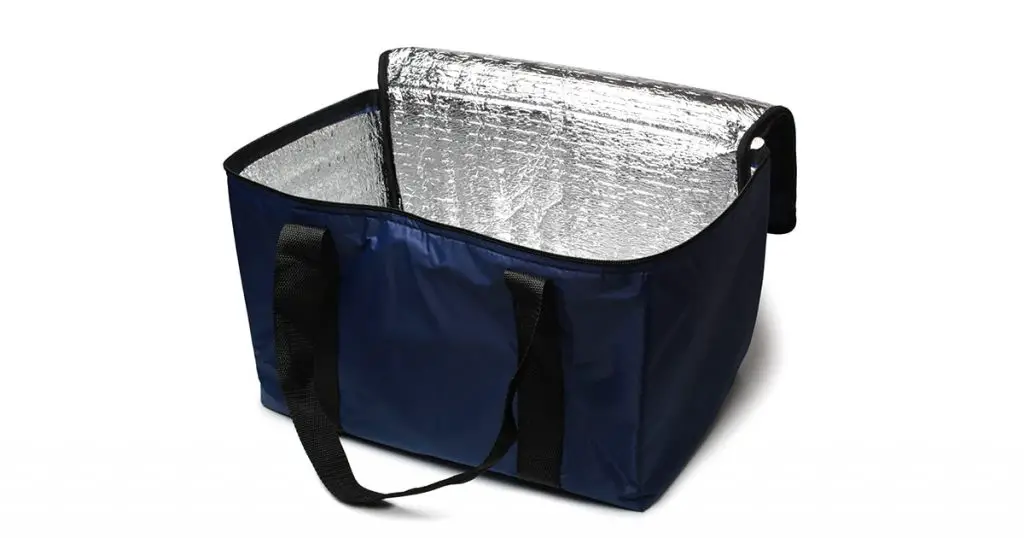 Thermal bags keep cold food nice and chilled using reflective and insulating materials. Reflective materials, like aluminum, reflects heat radiation, keeping cold (or warm) air trapped inside. They also use insulating materials (usually foam, but sometimes paper or plastic) to stop heat from escaping.
They don't work as powerfully as hard-sided coolers (like rotomolded coolers, for example) but they do have the advantage of being lightweight and easy to carry, which makes them ideal for certain situations like day trips, golf bag coolers, or lunch coolers for construction workers.
Thermal Bags We'd Recommend
If you're looking for a good thermal bag, we have a few recommendations:
YETI Hopper – Most Durable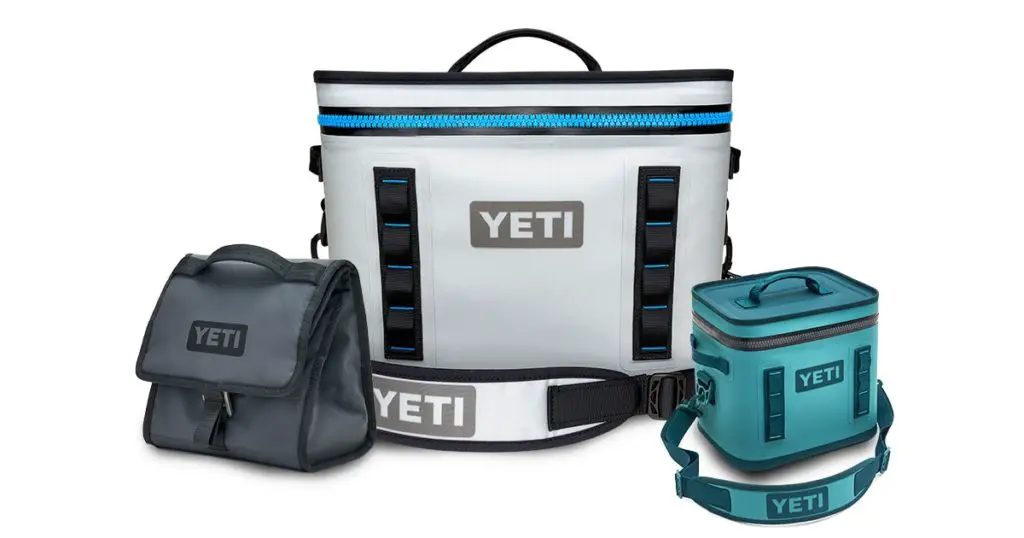 YETI coolers are known for being durable, and their soft-sided coolers are great too. The has closed-cell foam insulation to keep the bag contents cold. It also has a wide mouth for easy access to the contents, and a super-strong reinforced strap. If you want something that is going to last, this is a good choice.
Coleman Collapsible Cooler – Most Compact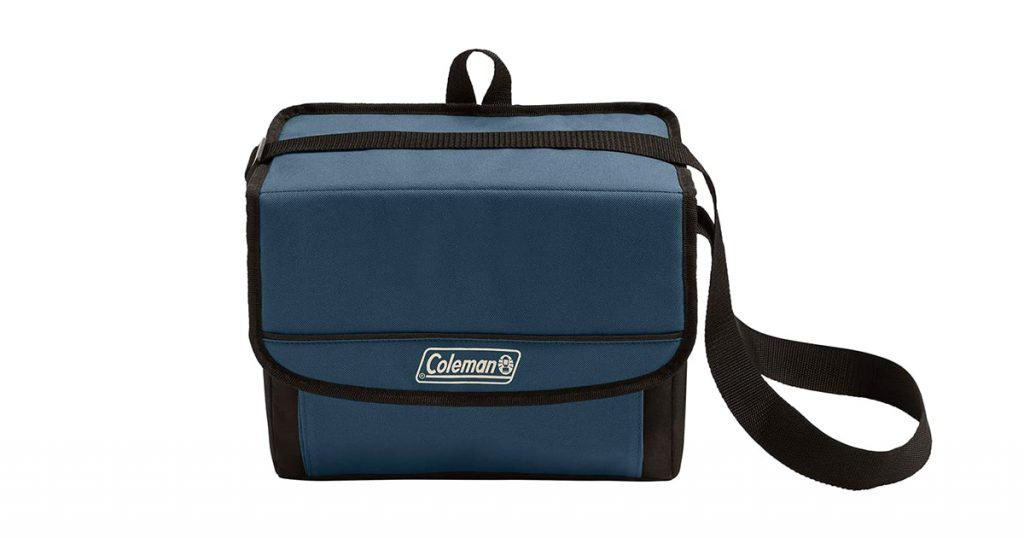 Coleman coolers are great value for money, and the Coleman Collapsible Cooler is no exception. It boasts a 20-hour ice retention time, and the inside liner is treated with antimicrobial materials to make it resistant to mold and bacteria. Plus, it can be collapsed between uses, making it easy to store.
Picnic at Ascot Extra Large Insulated Bag – Best for Drinks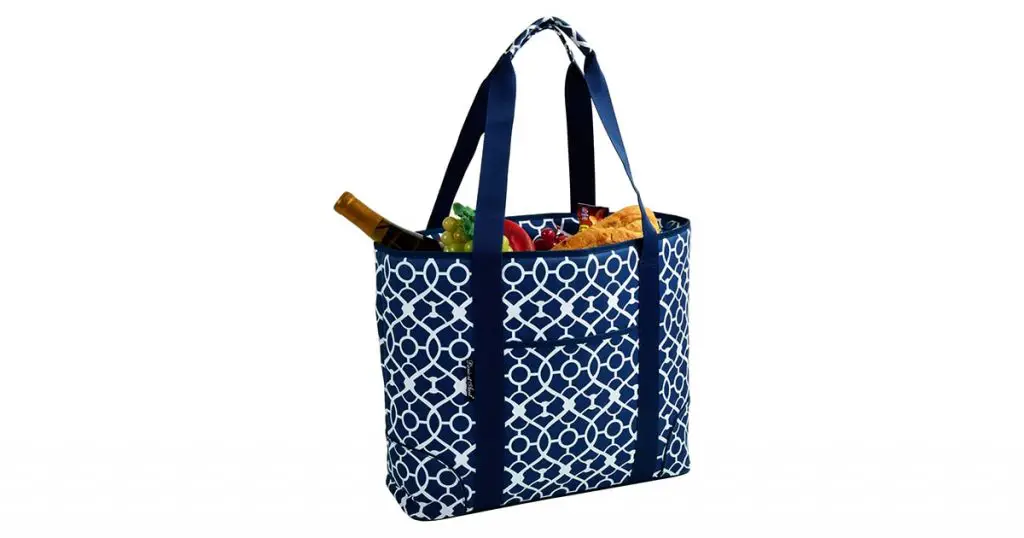 The Picnic at Ascot Extra Large Insulated Bag is great for picnics and days out. It comes in a tote bag style, which makes it a bit more difficult to search around for smaller items, but it works well for wine bottles or large water bottles. It's lightweight and has pretty good insulation for the price, too.
Tourit Backpack Cooler – Best Backpack Cooler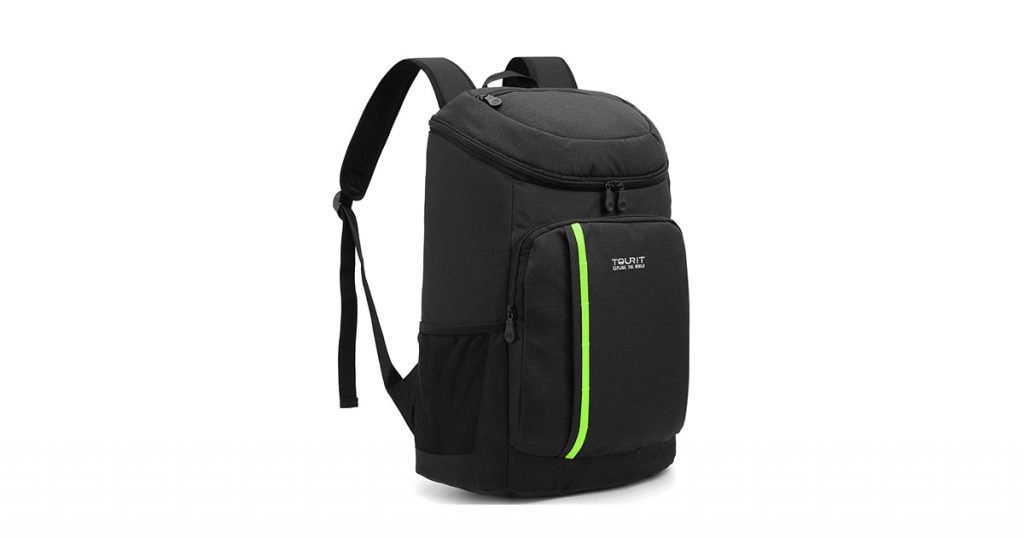 Tourit Backpack Cooler is a great backpack cooler. It uses high-density foam for insulation, and the leak-proof liner means you won't have to worry about ice melting and dripping down your back! Plus it's lightweight and easy to clean, which is great.
Frequently Asked Questions
Before you go, here are a few frequently asked questions about thermal bags:
What's the difference between an insulated bag and a non-insulated bag?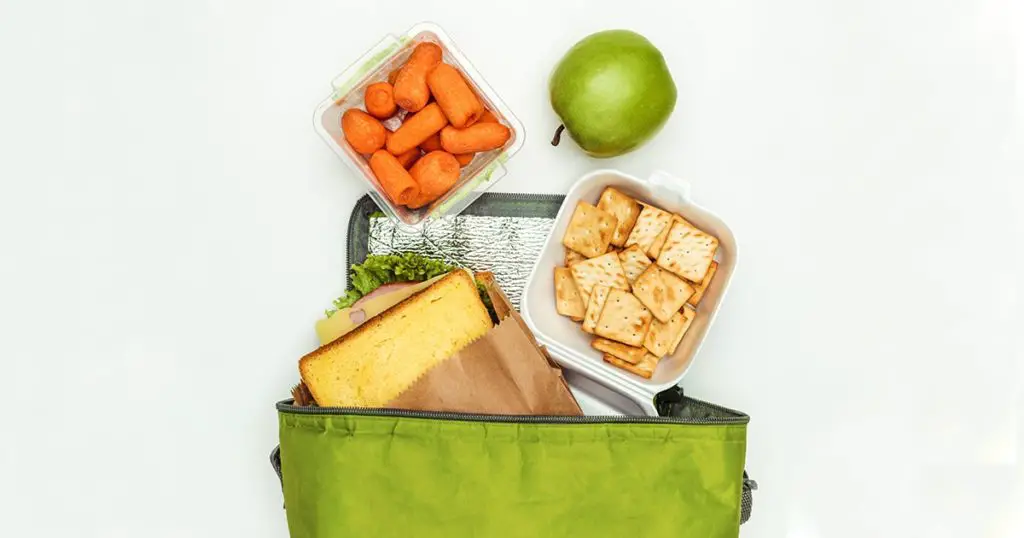 You can buy lunch bags that have reflective materials on the inside (like aluminum) but they don't have insulating materials. This cuts down on the time the bag can keep food cold, so it's worth looking for one with insulation if you can.
How can I keep my bag cooler for longer?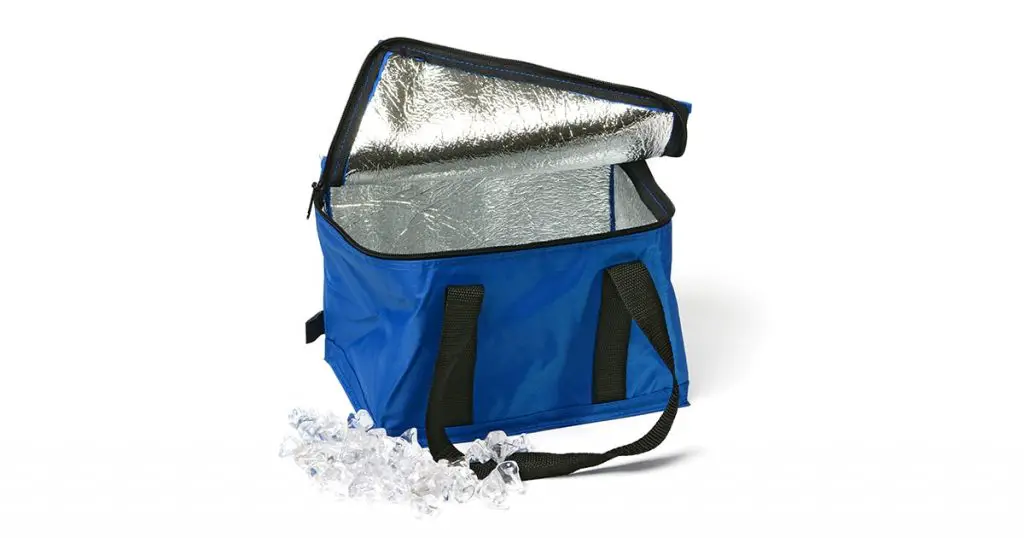 You can do a few things to keep your bag cooler for longer and keep ice from melting:
Use plenty of ice or ice packs (more on that shortly)
Freeze water bottles and pack those – they will defrost slowly throughout the day, giving you a cold drink for the end of the day and helping to keep the rest of the contents cold
Pack other frozen treats, like squeezy yogurts or fruit pouches – again, these will defrost slowly, giving you a cold treat for later in the day
If you're using containers, go for stainless steel and place them in the freezer the night before packing – this will keep your contents super cold
Pack your cooler just before you leave, or if you need to pack it in advance, keep it in the fridge until you're ready to go
Should I use ice or ice packs?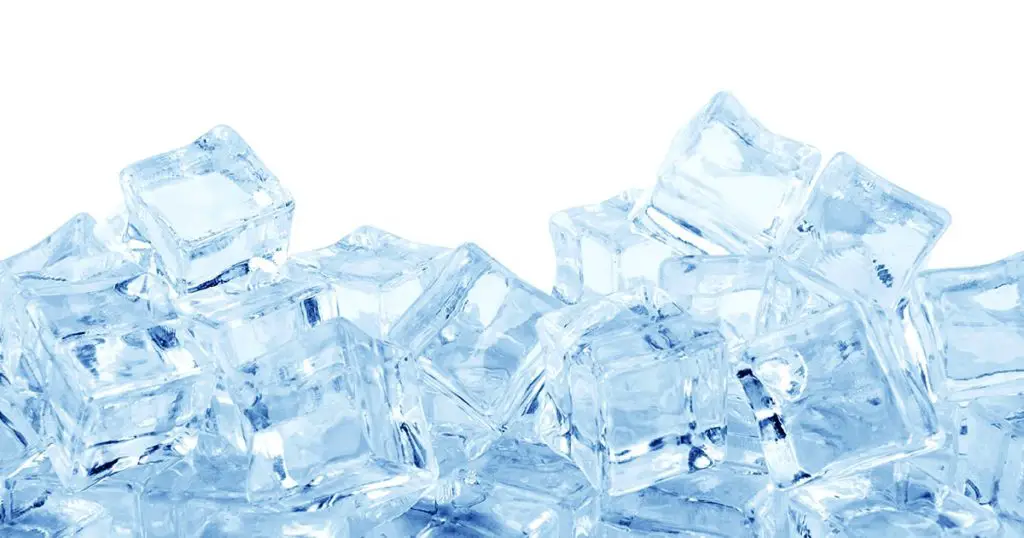 This is partly down to the bag you choose. Some thermal bags are designed to be used with ice packs, as they may not be able to stop large quantities of melted ice from leaking. It's worth checking the product description just in case.
Both ice packs and regular ice have their merits. Ice packs are great as they're a bit neater to deal with (no melted slushy water to drain away!). We like the Cooler Shock Reusable Ice Pack as they're not too bulky.
Regular ice has the advantage of being smaller, so you can pack it tightly in small spaces between items in your bag.
It's best to experiment to find out which works best for your particular thermal bag.
How can I keep my thermal bag cold on a flight?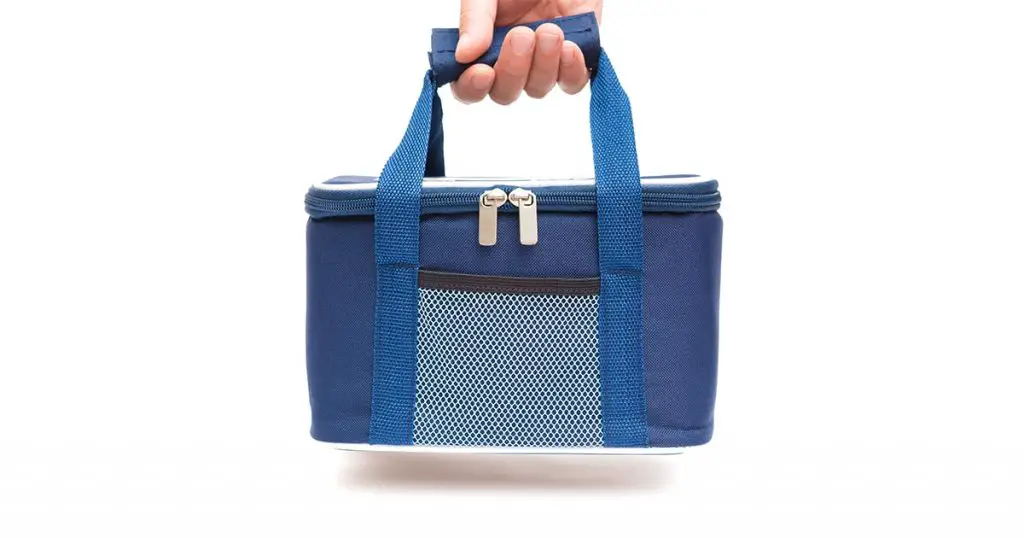 According to the TSA's 'What Can I Bring?' page, you are allowed to take frozen food on a flight in a thermal bag or cooler. However, there may be some restrictions, so it's best to check with your airline. If the ice melts enough to create liquid at the bottom of the container, you won't be permitted to take it, so that's something to keep in mind.
Ideally, you'll want to pack your thermal bag with as many large ice blocks/ice packs as possible to keep it cold for longer. You can also pre-chill the food containers the night before, which can keep things nice and cold.
If you can, you might be better off using a hard-sided cooler for longer flights – we have some great recommendations for Ozark Trail Coolers or Coolers with Wheels (although you'll have to take dimensions and weight into account, of course).
To Sum Up…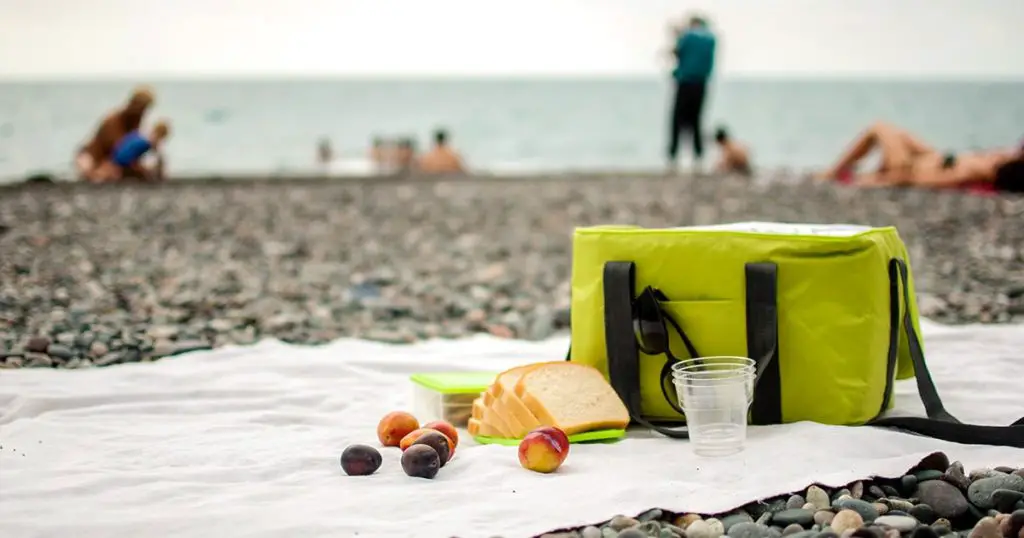 We hope this has helped to answer the question of how long thermal bags can keep food cold. It's hard to give a definitive answer as there are a lot of variables, but hopefully, you can use some of these tips to keep your lunch or drinks cooler for a full day out.
Please feel free to share this online if you've found it useful. Also, if you have any tips on making ice last for longer in a thermal bag, let us know in the comments section below!