The question of 'what small cooler keeps ice the longest' is difficult to answer. With so many types of small coolers out there – from water jug coolers to hard-sided coolers to backpack coolers – it's hard to figure out how to find one with a good ice retention time.
The bottom line up front: The ORCA 20 Cooler has the longest ice retention time of the small coolers we'd recommend. However, the actual answer about ice retention is a bit more complex than that, and there are other small coolers out there that work well, too.
Keep reading to find out more about how long ice will last in a small cooler!
Which Type of Cooler Keeps Ice the Longest?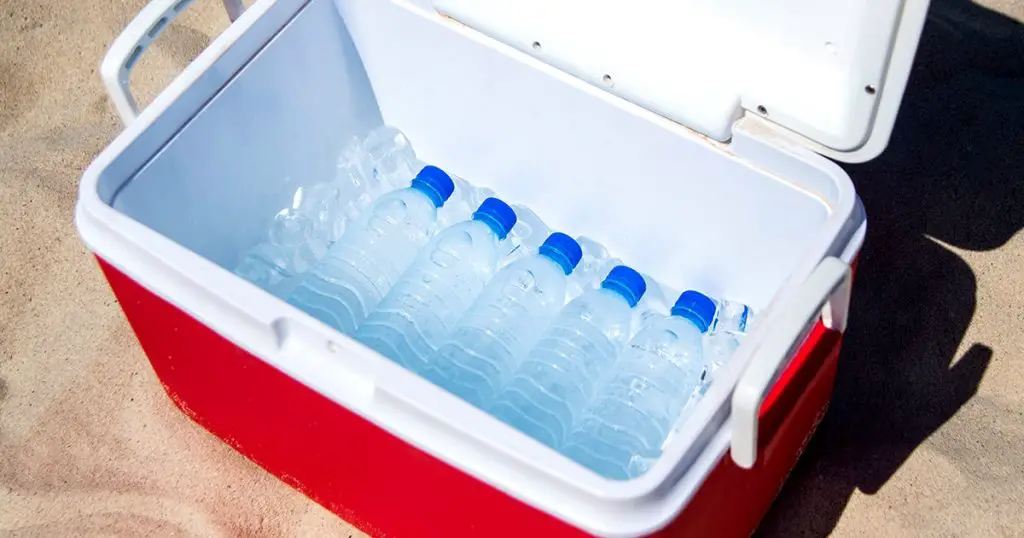 It's difficult to say for sure which particular small cooler keeps ice the longest, but certain types of cooler keep ice for longer.
As a rule, hard-sided coolers can keep ice for longer than soft-sided coolers. This is because they tend to have thick walls with insulation injected into them, whereas soft-sided coolers have thinner sides with less insulation.
Rotomolded coolers work particularly well at keeping ice. This is a process of manufacturing that involves creating a cooler from one large, continuous piece of plastic. This means warm air can't sneak in through tiny gaps in joints and corners, as there are none.
You can also look for a cooler with a thick insulated lid. Not all coolers have lids with insulation, and this does help to keep ice for a little longer.
How Do Ice Retention Tests Work?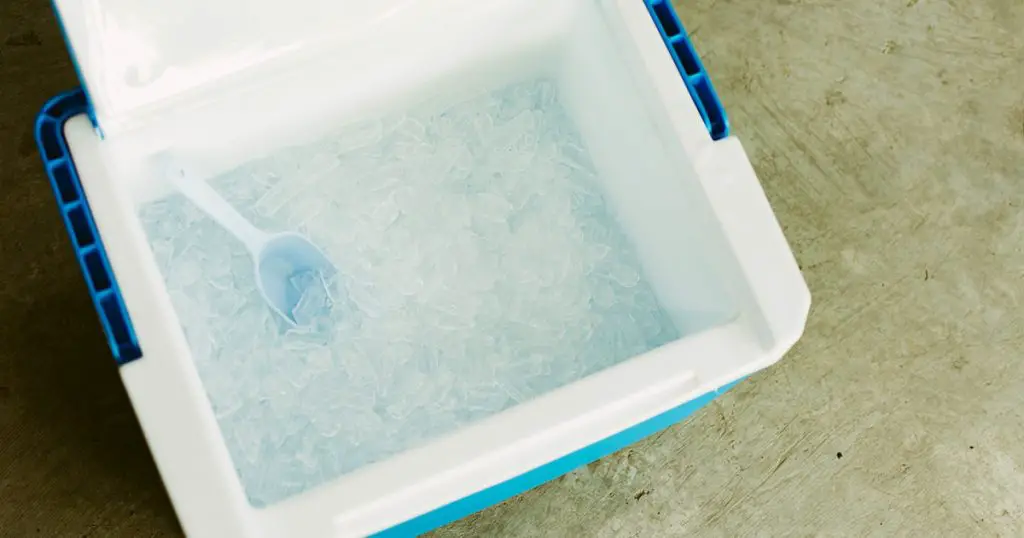 Some manufacturers run ice retention tests on their coolers. This involves filling a cooler with ice and recording how long it can keep that ice before it melts. So you may see something along the lines of '4-day ice retention' or 'keeps ice for 4 days'. 
Not all manufacturers report test results. For example, YETI doesn't report results of their ice retention tests as a rule, as they think these tests have too many variables to be reliable (you can see this on their FAQ page under the question 'How Long Will YETI Tundra Hold Ice?').
Ice retention tests shouldn't be taken at face value, as manufacturers may be running these tests in optimal conditions. For example, they may be leaving their coolers in a fairly dark room, whereas you might be taking your cooler out in the back of your car on a hot day or using it as a beach cooler, which is different.
Still, ice retention time is a decent measure of how long your cooler will keep ice, particularly if you compare it to other coolers. For example, you can reasonably expect a cooler advertising an ice retention time of 10 days to keep ice for longer than a cooler that advertises 4 days.
Small Coolers – Our Recommendations
If you're looking for a small cooler with maximum ice retention, we've got 4 great choices that we would recommend. We're quantifying 'small' as being any size up to 50 quarts (around 47 liters), and we've tried to pick a range of sizes within that bracket.
Coleman 16-Quart Portable Cooler – Best for Picnics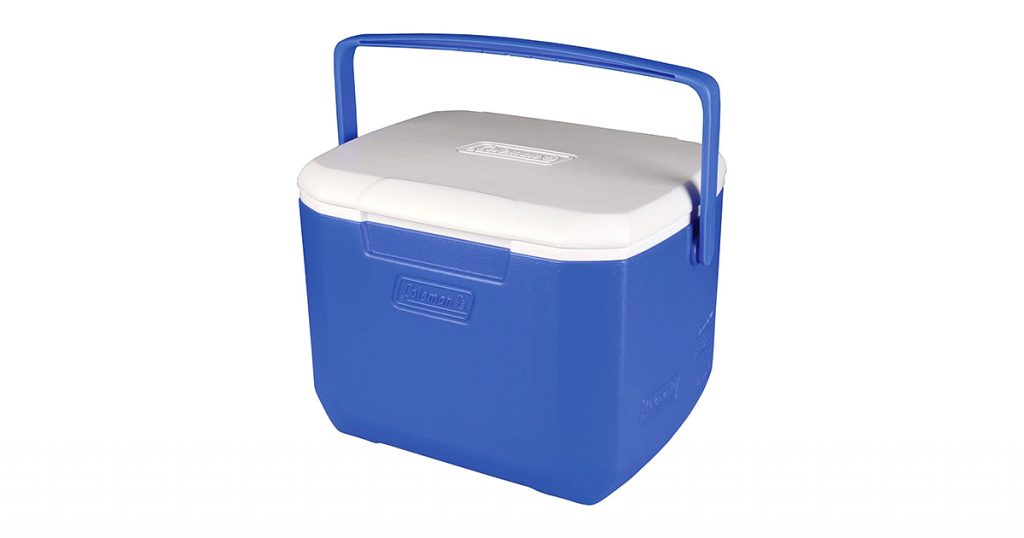 The Coleman 16-Quart Portable Cooler is just the right size for picnics for a single person or a couple, with a 16-quart capacity (15.14 liters). This is the equivalent of around 22 cans. 
While it doesn't have a stated ice retention time, you can expect ice to last for a full day. Coleman coolers have a good reputation in terms of cooling power. Other models by Coleman have pretty good ice retention time, around 3-5 days. You can see these in more detail in our Coleman Wheeled Cooler review.
This particular model has an easy clean surface and a large handle for easy carrying.
ORCA 20 – Good All-Rounder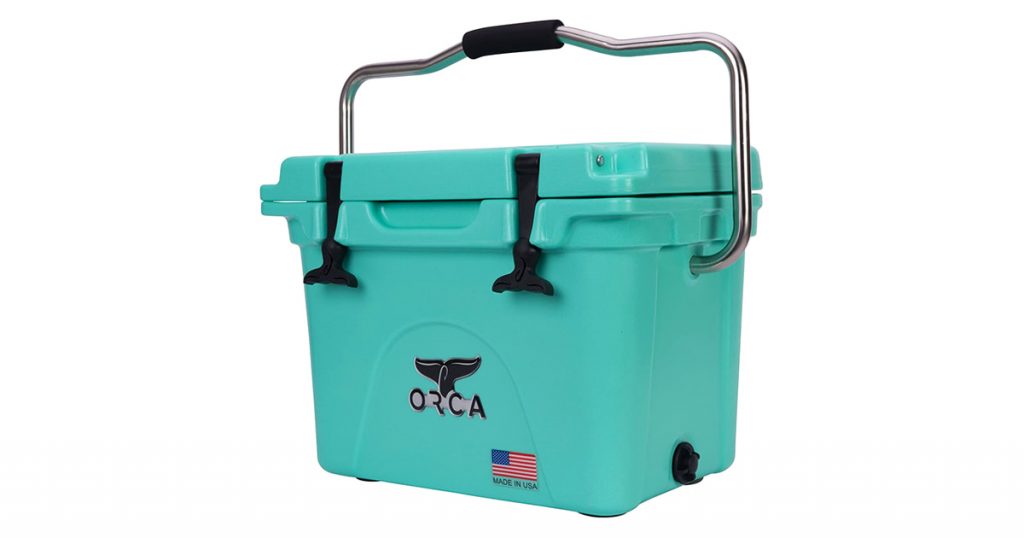 The ORCA 20 Cooler is a tough rotomolded cooler. It has a 20-quart capacity (around 19 liters), so it's a little larger than the Coleman model. It has an integrated storage net, which is perfect if you want to separate chilled and dry goods.
According to ORCA's website, the ORCA 20 has an ice retention time of 10 days. It has good insulation and a strong gasket to help the lid stay tightly closed. ORCA coolers are known for having great cooling power so you can trust ice will last for a good few days.
The cooler also has a tough stainless steel handle and an easy-flow drainage spout, so you can get rid of melted ice quickly.
Pelican 20 Quart – Most Durable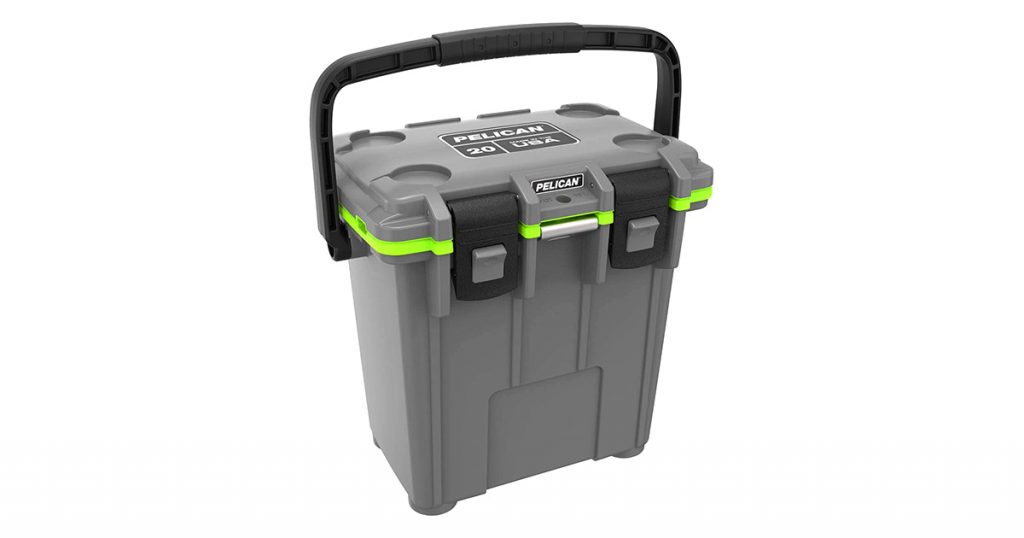 The Pelican 20 Quart has the same capacity as the ORCA at 20 quarts (around 19 liters). The cooler is a super durable cooler and would work well as a lunch cooler for construction workers. It has a tough handle and latches, with extra-strong components, like anti-skid feet and hinges on the lid, to ensure that it lasts for a long time.
The cooler has 2 inches (around 5.08 centimeters) of insulation and a freezer-grade gasket to help keep cold air trapped inside, stating that it can keep beer or wine cold for up to 3 days.
It also has molded-in tie-down slots and a stainless steel bottle opener included.
YETI Tundra 35 – Good for Days Out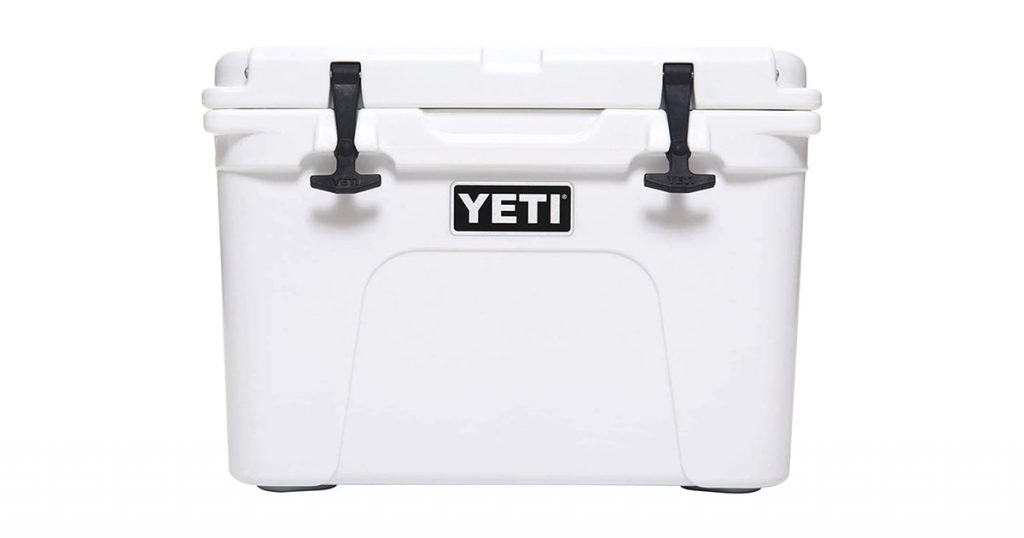 The YETI Tundra 35 has a slightly larger capacity than the others we've mentioned, at 35 quarts (33 liters), making it a great choice for a long day out. It can hold up to 20 cans with a 2:1 ice ratio.
YETI coolers are known for having great cooling power, and this one is no exception. It has 3 inches (about 7.62 centimeters) of insulation. YETI doesn't explicitly state the ice retention time, but you can expect ice to last for a good few days.
It also has T-Rex Lid Latches, which are heavy-duty rubber latches designed to withstand a lot of use.
Frequently Asked Questions
Now, let's look at some frequently asked questions about small coolers:
How can I make ice last for longer in my small cooler?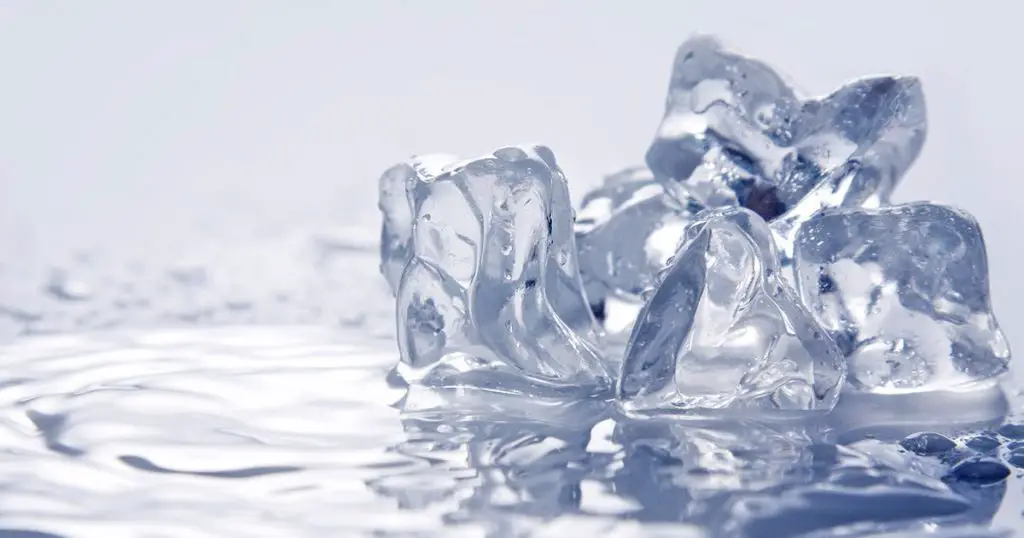 There are a few things you can do to keep ice from melting in a cooler. Packing ice tightly in the cooler can help, as well as using different types of ice – block ice or dry ice at the bottom, and smaller ice to pack around the contents. You can also use rock salt to make ice last for longer.
You can also check out the USDA's guide on How to Pack a Cooler to Prevent Food Poisoning which has some good safety tips.
Should I use ice packs instead of ice cubes?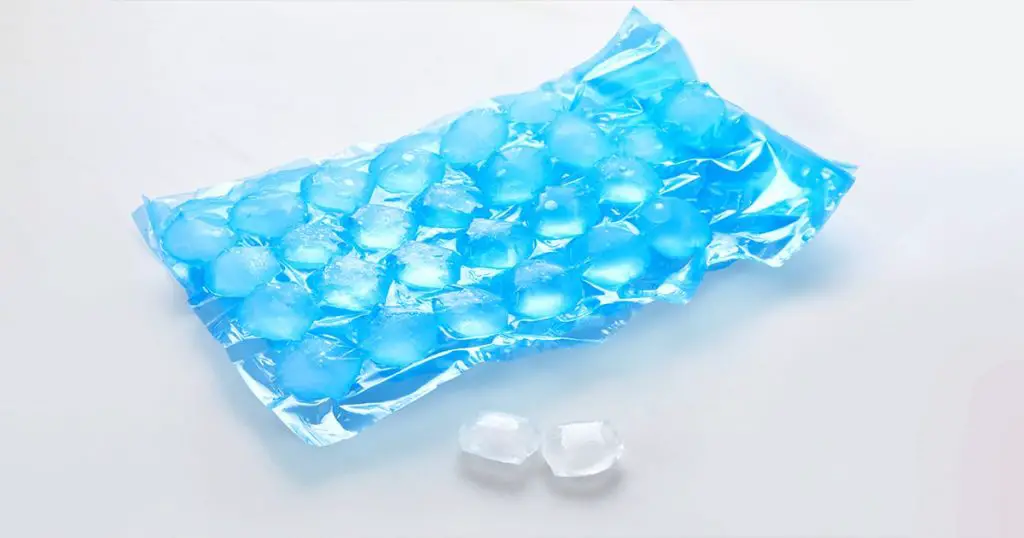 It's up to your personal preference. Ice packs have some advantages, mainly in that they're less messy to use – you don't have to worry about dealing with melted ice water. However, ice has some advantages too. You can pack ice tightly around cans of drink, for example, making sure there are no gaps. 
If you are looking for ice packs, we'd recommend the Cooler Shock Reusable Ice Pack as they're nice and slim, so you can fit them easily into small coolers.
What is the best cooler brand for ice retention?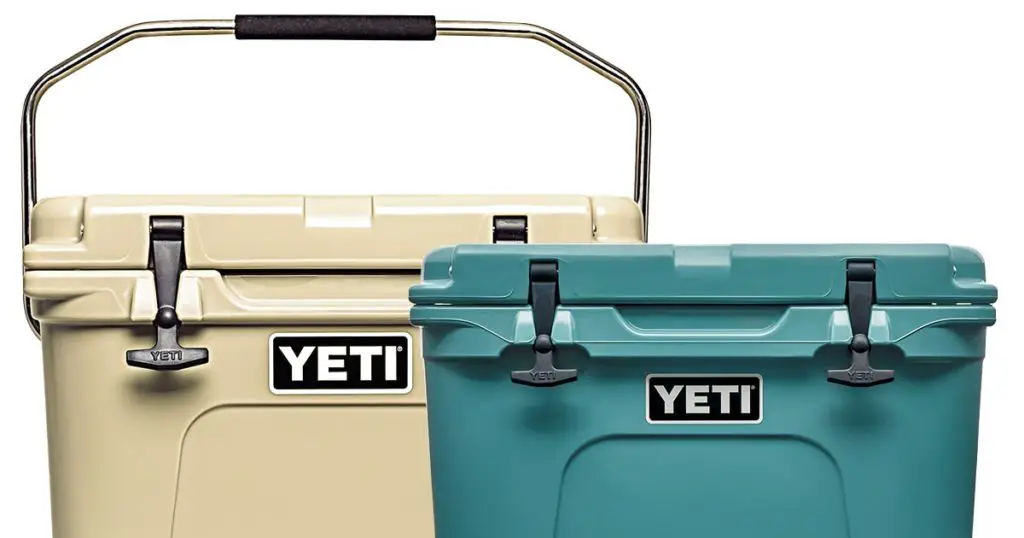 There are several cooler brands worth mentioning. YETI coolers are known for their great ice retention and durability, with several models having IGBC certification. Interagency Grizzly Bear Committee Certification – this means it has been tested and officially certified as grizzly-bear proof.
ORCA coolers and Pelican coolers are quite similar to YETI, with good ice retention in their hard-sided coolers. Coleman is great too, and they make great coolers with wheels with good ice retention.
You can also check out Ozark Trail coolers – some of their coolers have ice retention times of up to 10 days.
To Sum Up …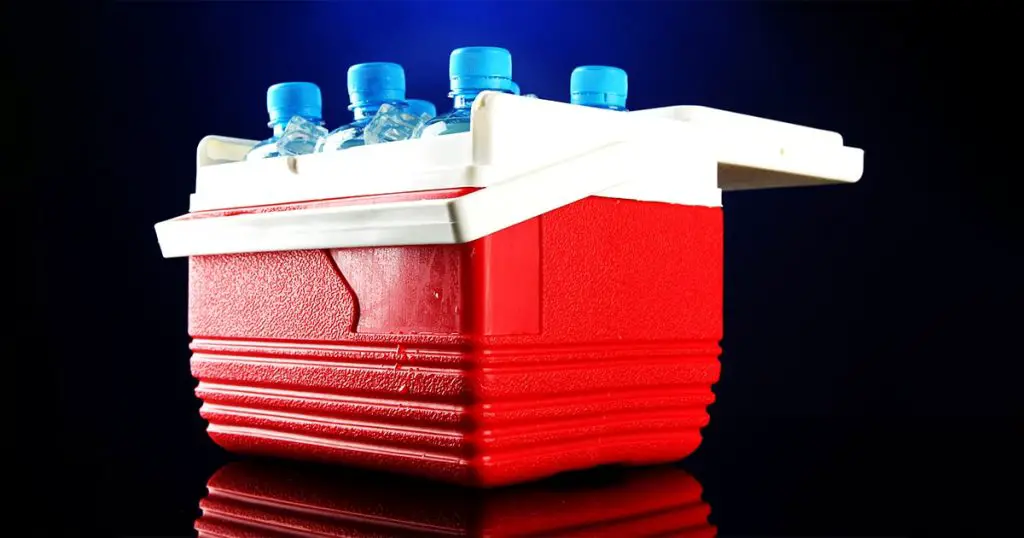 We hope this has helped you to figure out what small cooler keeps ice the longest. If you have any ice retention tips, or you have a good small cooler to recommend, let us know your thoughts in the comments.
If this has helped, feel free to share it on social media!