Whether you're at the pool, the beach, or the river, sometimes you want a cooler that can float in the water next to you. The question is – do regular Igloo coolers float?
The bottom line up front: Officially, Igloo doesn't advertise their coolers as being able to float. You won't find it on their marketing materials. Sometimes hard-sided coolers float, but trying that comes at your own risk.
However, there are some options out there if you want something that will help your Igloo cooler to float.
Keep reading to find out more!
The Main Question: Do Igloo Coolers Float?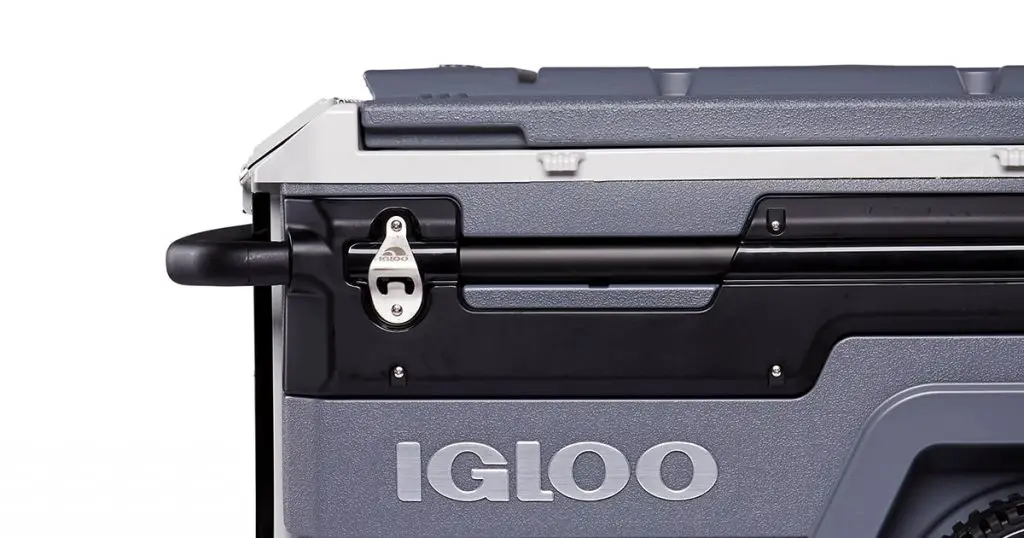 Unfortunately, Igloo doesn't have a lot to say about this. The closest that they get to it on their website is on their FAQ page, where they mention that their cooler seat cushions are not designed to be used as a flotation device. Other than that, they don't make any reference to their coolers being able to float. So officially, the answer is no.
In fact, you won't often find that regular hard-sided coolers – like coolers for the beach, for example – advertise themselves as being able to float.
However, there are cases of coolers floating in water – this is because the insulation that is used in hard-sided coolers is less dense than water and is full of air holes, making them naturally buoyant. Some hard-sided coolers do float, even when full, for this reason. This doesn't mean that Igloo coolers will definitely float, however, so that shouldn't be relied upon before you buy one. Coolers can be a big investment, so you don't want to risk losing them in the sea!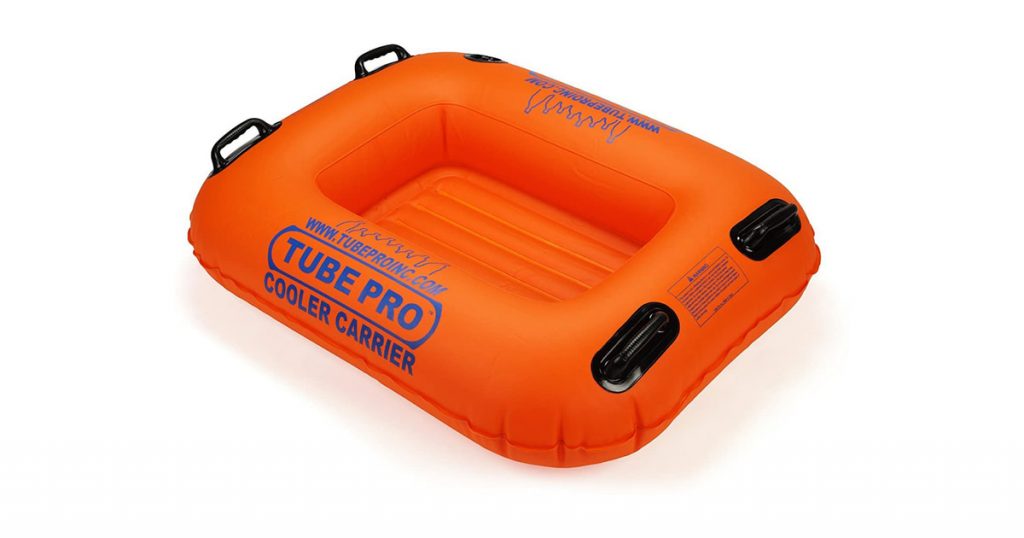 You can use something like the Tube Pro Premium Orange River Cooler Carrier, which works with coolers sized from 36 Quart (34 Liter) – 50 Quart (47 Liter). It can hold up to 200 pounds (91 kilograms), and it's really easy to use – just put your cooler inside and you're good to go.
Igloo Coolers – Our Recommendations
Although they don't (officially) float, Igloo coolers are great in terms of quality and durability. If you're interested, you can read more about Igloo coolers with wheels if you're looking for a wheeled version. 
We can also recommend:
Igloo BMX – Best for Durability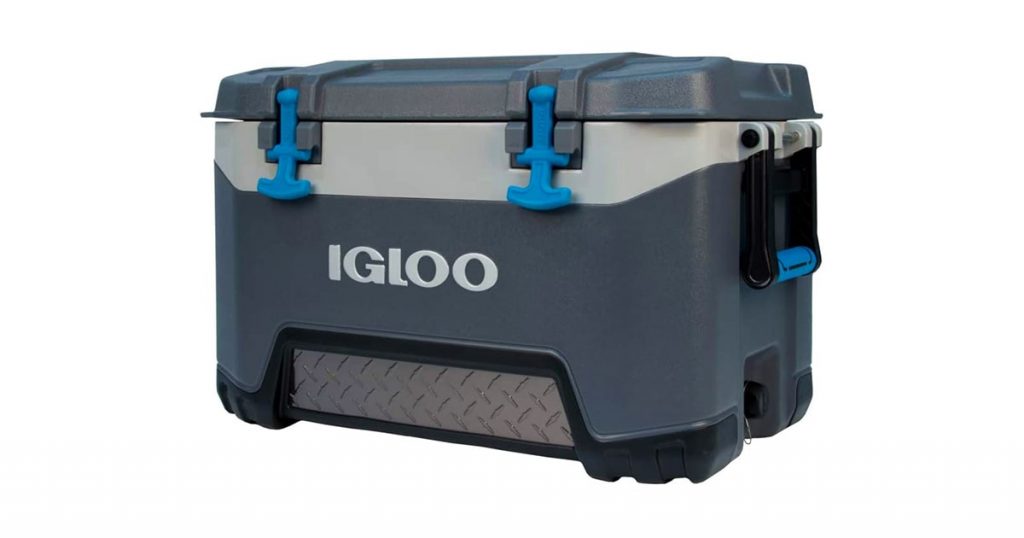 The Igloo BMX is a super-tough, durable, reinforced cooler. The 52 Quart (49 Liter) model has a 4-5 day ice retention time, and it has UV inhibitors to protect the outer case from fading in the sun. It has T-grip latches (strong rubber latches that keep things secure), a threaded drain plug for easy removal of melted ice, and great insulation in the sides and lid.
Igloo MaxCold Cooler – Best Large Igloo Cooler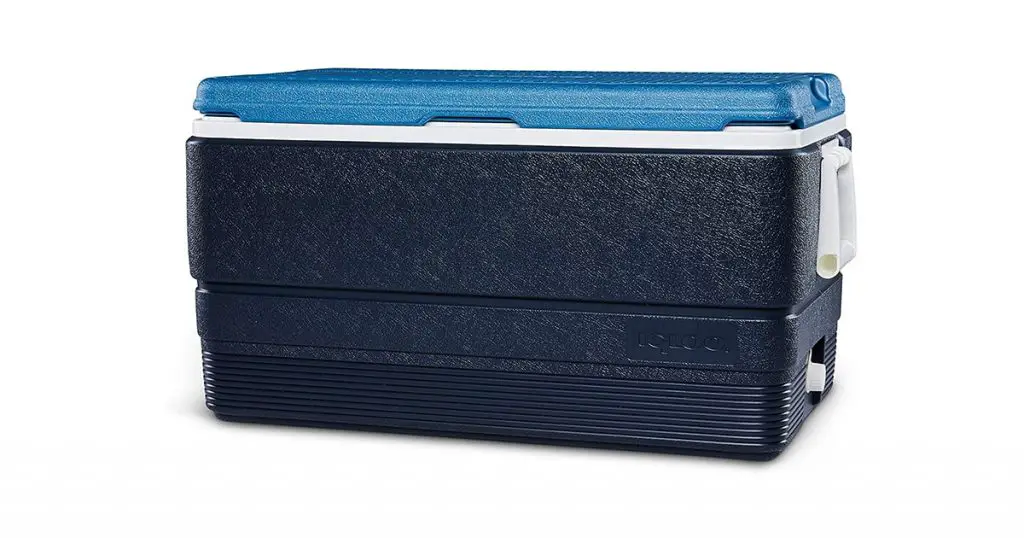 The Igloo MaxCold Cooler is ideal if you're looking for a larger Igloo cooler. It has a 70 Quart (66 Liter) capacity, with great insulation in the lid and walls, reinforced swing-up handles with a tie-down loop, and it has a stain-resistant liner for easy cleaning.
Igloo Marine Ultra – Best Smaller Igloo Cooler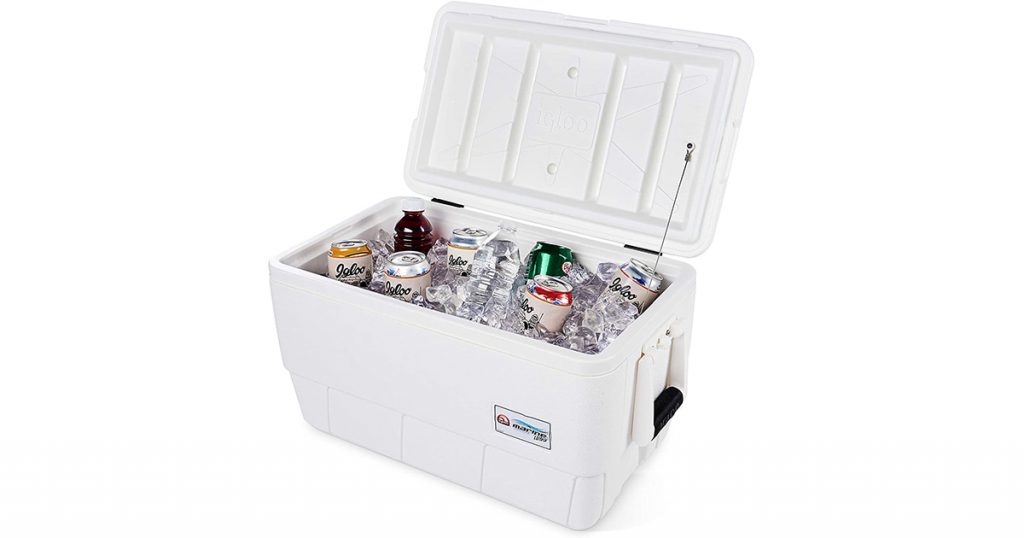 The Igloo Marine Ultra 36 Quart is a great cooler if you want something a little smaller, with a 36 Quart (34 Liter) capacity. It has UV inhibitors to prevent fading on the outer case, super-strong and durable hinges, and great insulation in the body and lid with up to 5 days of ice retention time.
All of the above coolers will work with the River Cooler Carrier we mentioned earlier. So you can enjoy having a floating Igloo cooler by using a cooler and the cooler carrier together.
Frequently Asked Questions
Let's take a look at some frequently asked questions:
Are Igloo coolers good quality?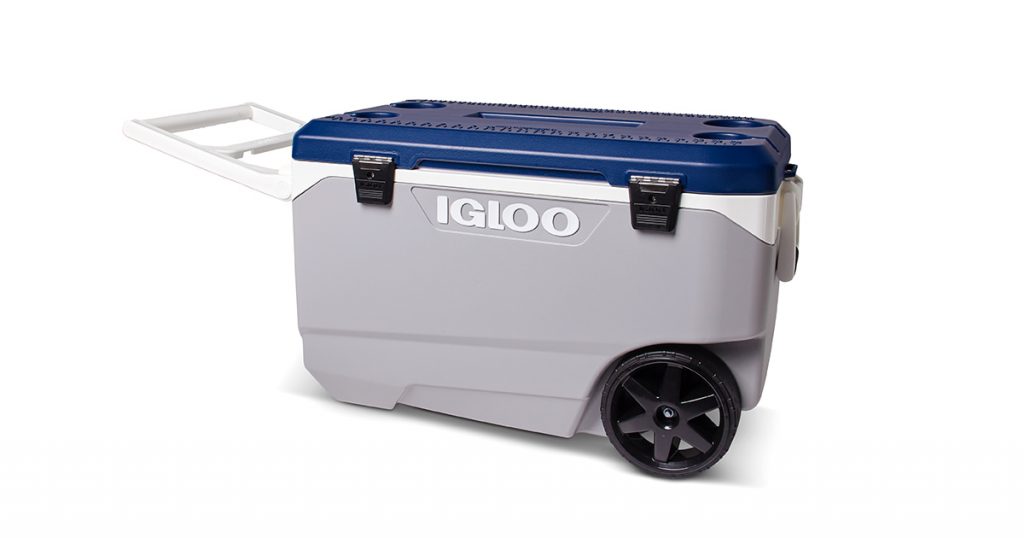 We think so – they've been manufacturing coolers since 1947, and they are known for creating high-quality coolers. It's a really good choice if you don't want to go for something like a YETI cooler or Pelican cooler, but you still want something that is going to last a long time and give you decent ice retention.
You can also check out Ozark Trail coolers, which are great value for money, or Coleman coolers, which are a little higher in price but pretty robust.
How long does ice last in an Igloo cooler?
This varies depending on the cooler – they advertise around 3-5 days ice retention time for most of their hard-sided coolers. Ice retention tests may not reflect real-life use, so it's always worth underestimating manufacturers' ice retention claims at least a little until you've tested it for yourself. There are ways you can keep ice from melting in a cooler, for example using rock salt to lower the freezing point, which can help to improve ice retention.
Can you buy floating coolers?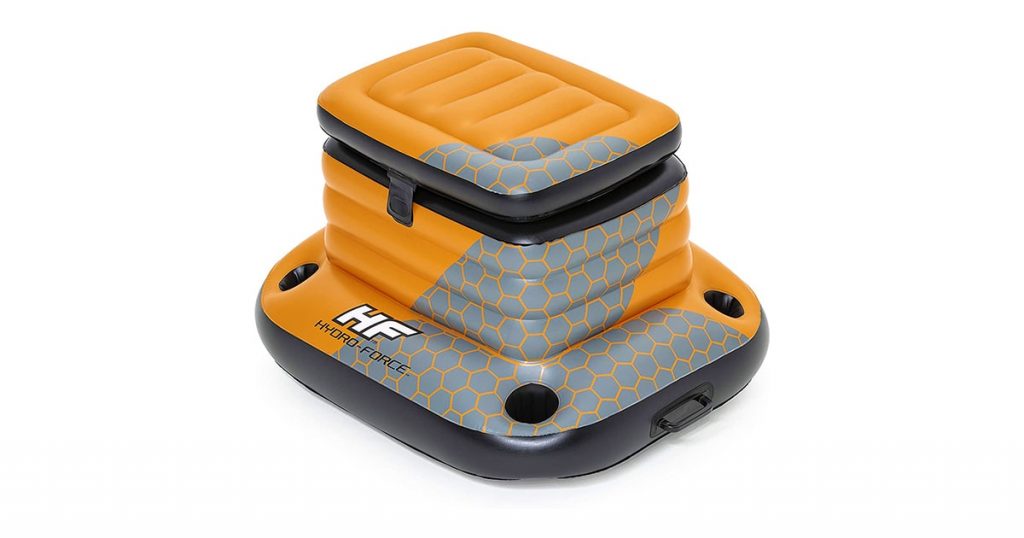 Yes, you can buy inflatable coolers that are great if you want a cooler that can float. For example, the Bestway H202GO! Glacial Sport Inflatable Cooler is great for pool parties – it can keep your drinks cool as it floats next to you.
Can I make my cooler float?
Some people use pool noodles to make their coolers float. This involves a little bit of DIY but is pretty easy to try out at home. Some people even make coolers for their pool using materials they already have – The Kitchn has a guide on How to Make a Floating Cooler which gives you a guide on how to make a cooler from scratch, which isn't going to be as robust as a regular rotomolded cooler but will keep you drinks cool for an afternoon.
To Sum Up …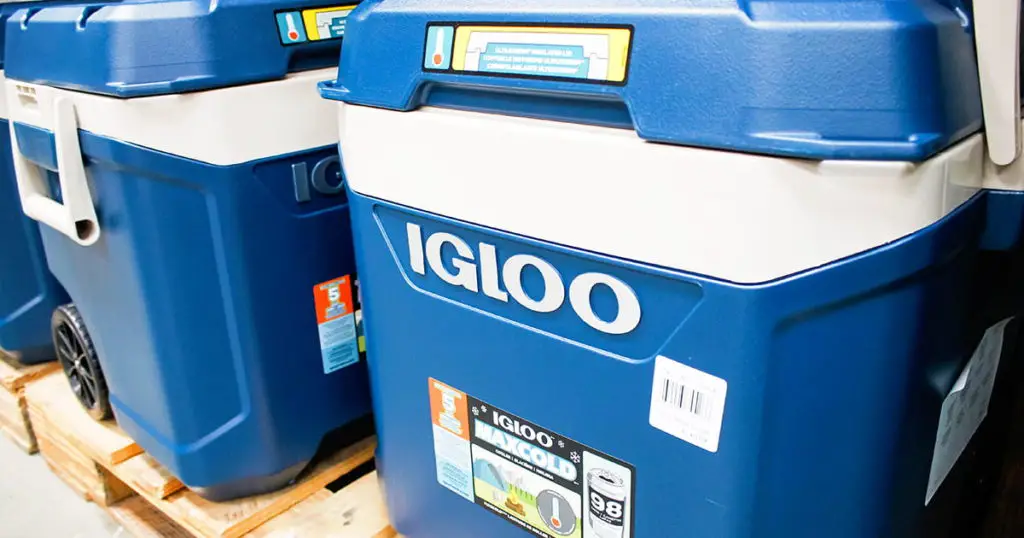 While Igloo coolers don't 'officially' float, there are mixed opinions on whether hard-sided coolers naturally float or not. While you could test this at home in your pool (or even in your bathtub – one man put YETI coolers to the test in the video 'Do YETI Coolers and Tumblers Float'), doing so will be at your own risk.
Still, there are options out there. It's worth checking out the Tube Pro Premium Orange River Cooler Carrier if you want to make an Igloo cooler float.
If this has helped, feel free to share it online. And let us know your best cooler hacks in the comments!